We're back with all the latest news in marketing! This month has seen a lot of announcements and action from some of the big players, as well as giving us all a reason to indulge in some existential dread because a recession is looking more and more likely.
So here's the TL;DR version of what's front of mind for our teams and clients this month, with some insight and perspective from our experts.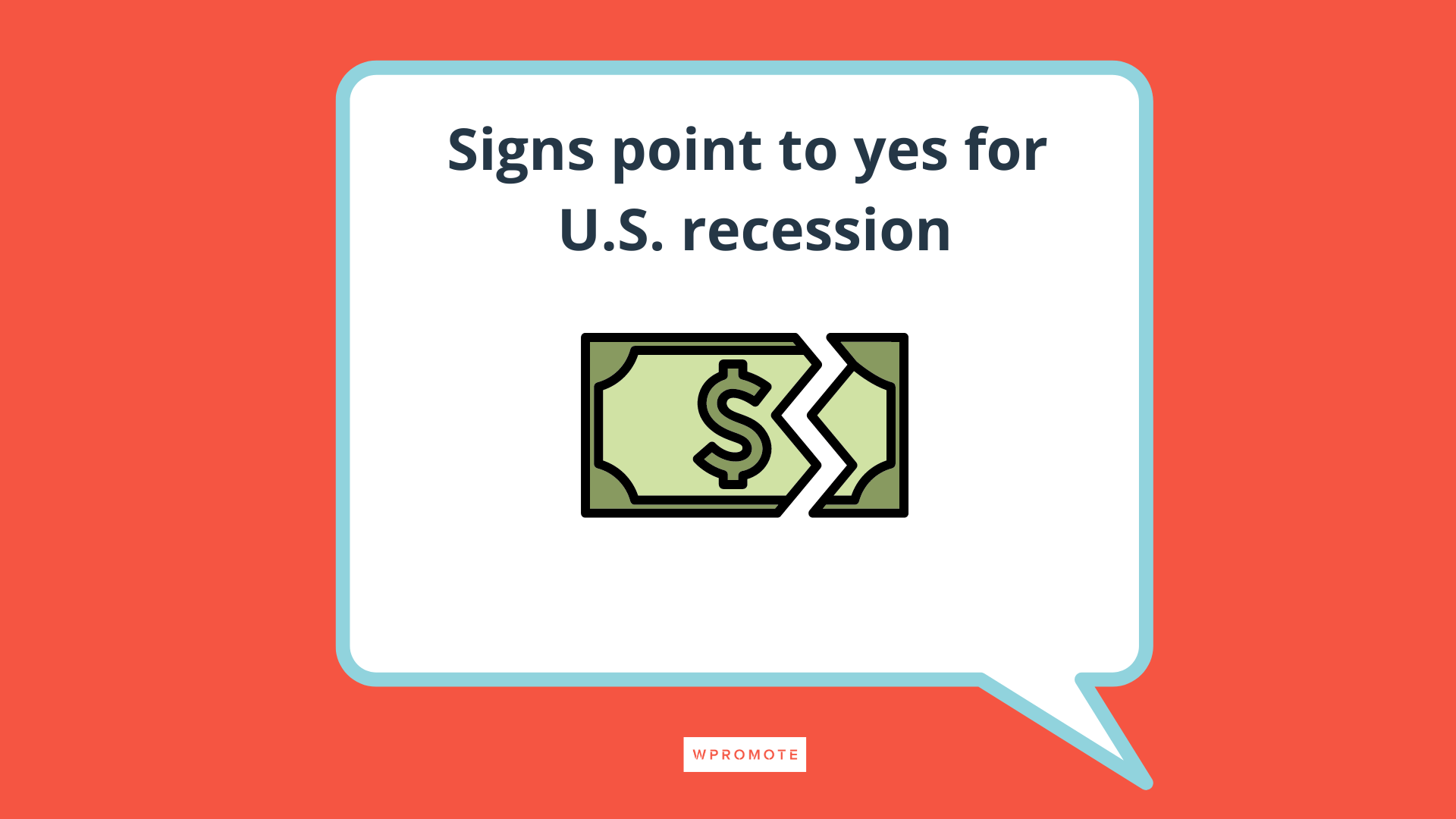 Economic uncertainty is at an all-time high going into Q4
What you need to know: Economists are considering a raft of mixed signals to figure out if a recession is imminent, including a robust jobs market, higher wages, supply chain disruptions, and increased prices across categories.
But even if it's complicated, what's clear is that the economic outlook is increasingly dour; as a result, consumers are cutting down on discretionary spending as monthly expenses like food and housing continue to rise.
What you need to do: Despite economic uncertainty, now is not the time to press the panic button. Your ability to stay flexible around changing consumer preferences in real time is imperative if you want to drive performance in these critical final months of the year. Keep your brand in the conversation by looking to both macro trend data and your own customer insights to respond effectively to changing consumer needs.
Find out more:

The American Data Privacy and Protection Act (ADPPA) hits a snag
What you need to know: Consumer privacy protection at the federal level finally seemed to be making some headway with the ADPPA. Unfortunately, despite bipartisan support, a preemption clause that would override state legislation might be a dealbreaker for California.
The ADPPA protections are not as stringent as the state-level CPRA, which comes into effect on January 1st, 2023, and that could be a non-starter for legislators repping the Golden State in Congress.
What you need to do: The continued delay in federal-level privacy protections means that the patchwork of state-based laws will continue to grow, and that only makes things harder for advertisers. We don't know when a federal privacy law will actually happen, so prepare to work closely with your legal team to ensure compliance across all 50 states, especially as CPRA comes into effect.
Find out more:

The new Amazon Tailored Audiences tool lets merchants send messages
What you need to know: A new Amazon update will let brands and merchants and brands send emails to recent shoppers, repeat customers, and big spenders and track the results of those messages.
The tool is currently in the testing phase, and is set to be available to all U.S. sellers in early 2023. This is a significant change and a big opportunity for brands; right now, Amazon allows brands to send messages to shoppers that followed them and opted in to receive said messages. Now shoppers will have to opt out.
What you need to do: You need to leverage email marketing best practices around segmentation, tracking, and optimizing in your strategy for Amazon messaging because this represents a major chance to build stronger relationships with customers not currently in your email database. To make the most of the new tool, make sure you have a hyper-targeted, customer-focused Amazon marketing strategy in place.
Find out more:

TikTok reigns supreme as time spent with Instagram Reels declines
What you need to know: In a tale that seems as old as time, TikTok and Instagram continue to battle for users' attention and time on their respective platforms. Internal documents at Meta show that Reels engagement has been declining in recent months, ever since Instagram started pushing more suggested content into users' feeds.
On top of this, TikTok users are spending 10x more time on the platform than those viewing Reels on Instagram, with the caveat that those numbers don't include other content viewed on Instagram in Stories or in user feeds.
What you need to do: It's important to diversify your social spend across platforms so you can meet your consumers where they are choosing to spend their time. Embrace more emerging channels even if they don't have every targeting feature or the full attribution capabilities of major digital players to make sure you're effectively getting in front of new and existing customers and continuing to expand your audience.
Find out more:

Walmart is joining forces with TikTok, Snap, and Roku
What you need to know: Walmart has been particularly smart about learning from what has worked (and hasn't worked) for Amazon, the clear frontrunner in the retail media race. The retail giant recently announced new partnerships through Walmart Connect with TikTok, Snap, and Roku to enhance their offering, as well as live shoppable video on Walmart.com similar to Amazon's offering.
The new partnerships are focused on audience targeting and attribution associated with social media and connected TV, specifically connecting the dots between product discovery and purchase. The program is currently only available through managed services and using custom reporting, with a wider rollout to potentially follow at some point in the future.
What you need to do: Walmart is still aiming to catch up with Amazon's capabilities, but they have been upping their game, especially around display ads and options that mimic organic results like Sponsored Product Ads and Sponsored Brand Amplifier Ads. Walmart Connect is off to a fast start and is likely to keep growing, and you'd be smart to get in on the ground floor.
Find out more: