It's time to take a quick tour through October's industry news, and the spookiest month of all has proven to be filled with both tricks and treats for marketers. From data-privacy announcements to potentially groundbreaking mergers, some of the industry's biggest players are doling out the new equivalent of full-sized candy bars
We grabbed our experts to get their take on the headlines that got our teams and clients thinking and talking this month, So without further ado, here's your TL;DR of October marketing news.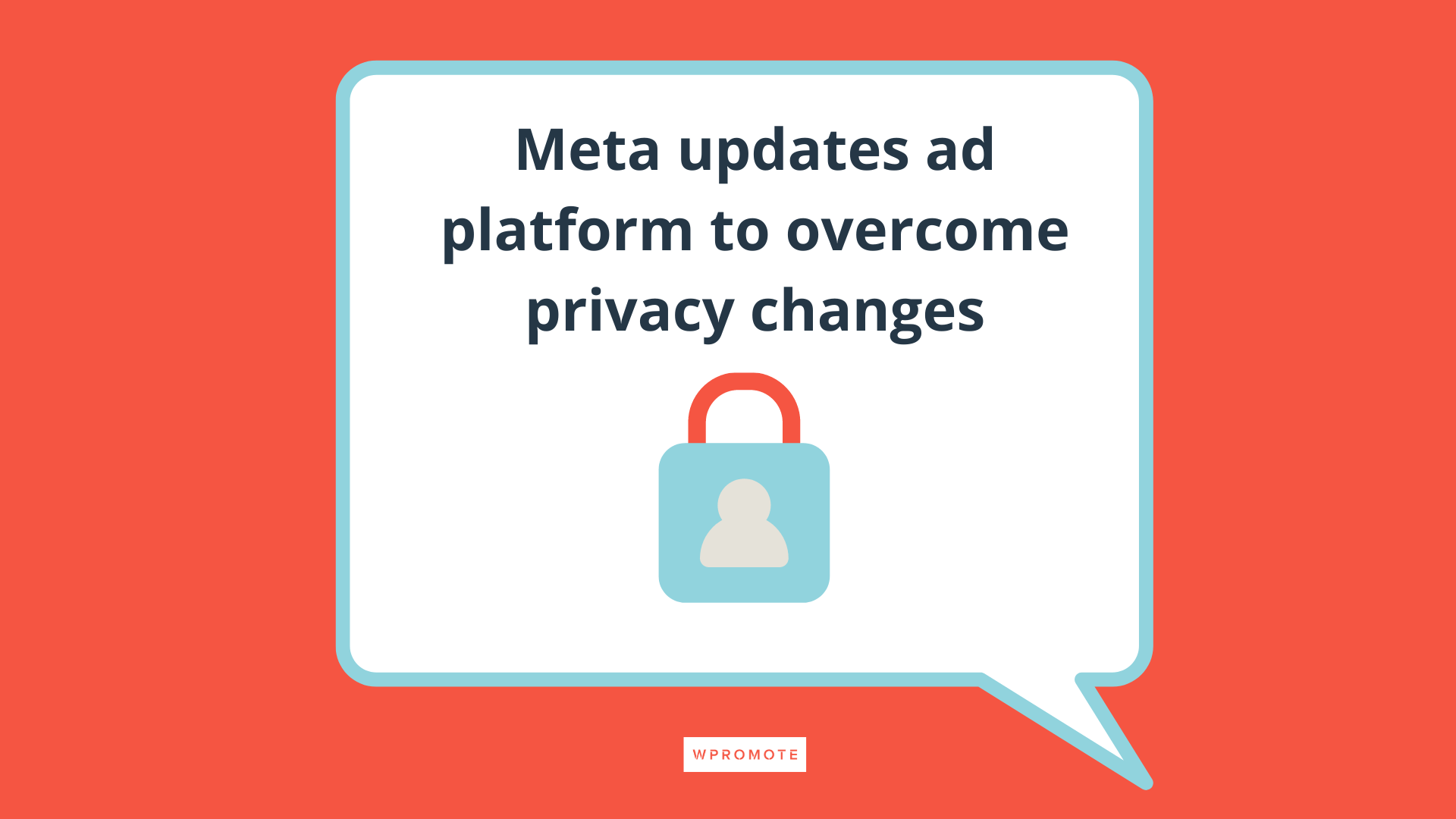 Meta introduces framework for privacy-first performance marketing
What you need to know: At Meta's Performance Marketing Summit, the social giant introduced their "Performance 5" framework as a way for marketers to find success in today's digital landscape.
Framework recommendations include joining Meta's Conversions API, embracing new automation and AI capabilities, simplifying ad sets, broad targeting, and leveraging Reels for direct response. Meta also touched on augmented reality and virtual commerce as potential avenues for performance marketing in the metaverse.
What you need to do: The future of performance marketing is at the intersection of data and creative. Meta is playing from a somewhat defensive position on all things privacy, but their framework provides some smart insight into how to evaluate your investment in the platform and test potential improvements.
Find out more:

October Amazon Prime Event didn't live up to July Prime Day (as expected)
What you need to know: Don't say we didn't warn you about Amazon's October Prime Event. The official count is in: households spent about 40% less than the July event. Touted as the "Prime Early Access Sale," the entire event read more like an inventory offloading play than a true Prime Day.
Despite holiday shoppers starting earlier this year than in years past, only 30% of Prime Day shoppers purchased holiday gifts while 69% said they completed less than half of their holiday shopping.
What you need to do: As consumers continue to feel the impact of inflation, deals alone aren't enough to drive decision-making. Dive deeper into the category data from the October Prime Event to understand what people are buying ahead of the holiday season so you can adjust your promotional calendar accordingly.
Find out more:

Data-privacy legal confusion continues, regulators are still at odds
What you need to know: Enforcement of privacy regulations has frequently come before the actual regulations are clear in both the U.S. and Europe, increasing the likelihood that courts will end up defining what's allowed.
We're seeing that in real-time right now, both the FTC's current suit against Kochava, an ad tech solution, about location data in the U.S, and the future of IAB Europe's Transparency Consent Framework (TCP) in the EU are both in the hands of the courts.
The confusion is particularly acute in the U.S., where a lack of formalized federal policy and the threat of long-term legal fights, which leaves a lot of advertisers and data brokers in limbo around critical questions of what's allowed and what's not.
What you need to do: Even in states like California, it's not always clear what compliance means. Work with your legal team to ensure you are following not just the letter of the law, but the spirit. Don't try to exploit the grey areas; regulators are looking to make a statement despite the lack of clarity.
Find out more:

Brands want BeReal's audience, but should "be real" about the platform's advertising potential
What you need to know: BeReal, the one-picture-a-day social platform, has exploded in popularity; it's now up to 43.3 million downloads. Gen Z in particular has flocked to the limited-use platform as part of their continuing search for more authentic, less curated social experiences.
Big brands like Chipotle and e.l.f. Cosmetics are early adopters, but it's against BeReal's terms and conditions to use it for advertising or commercial purposes. The future for brands on the platform is largely unclear, especially as marketing dollars become increasingly accountable in an unstable economy.
What you need to do: We don't know if BeReal will become Clubhouse (buzzy and then gone) or TikTok (now a major player). But brands who are already getting creative about leveraging people as the vector for successful market penetration should consider experimenting on the platform.
Find out more: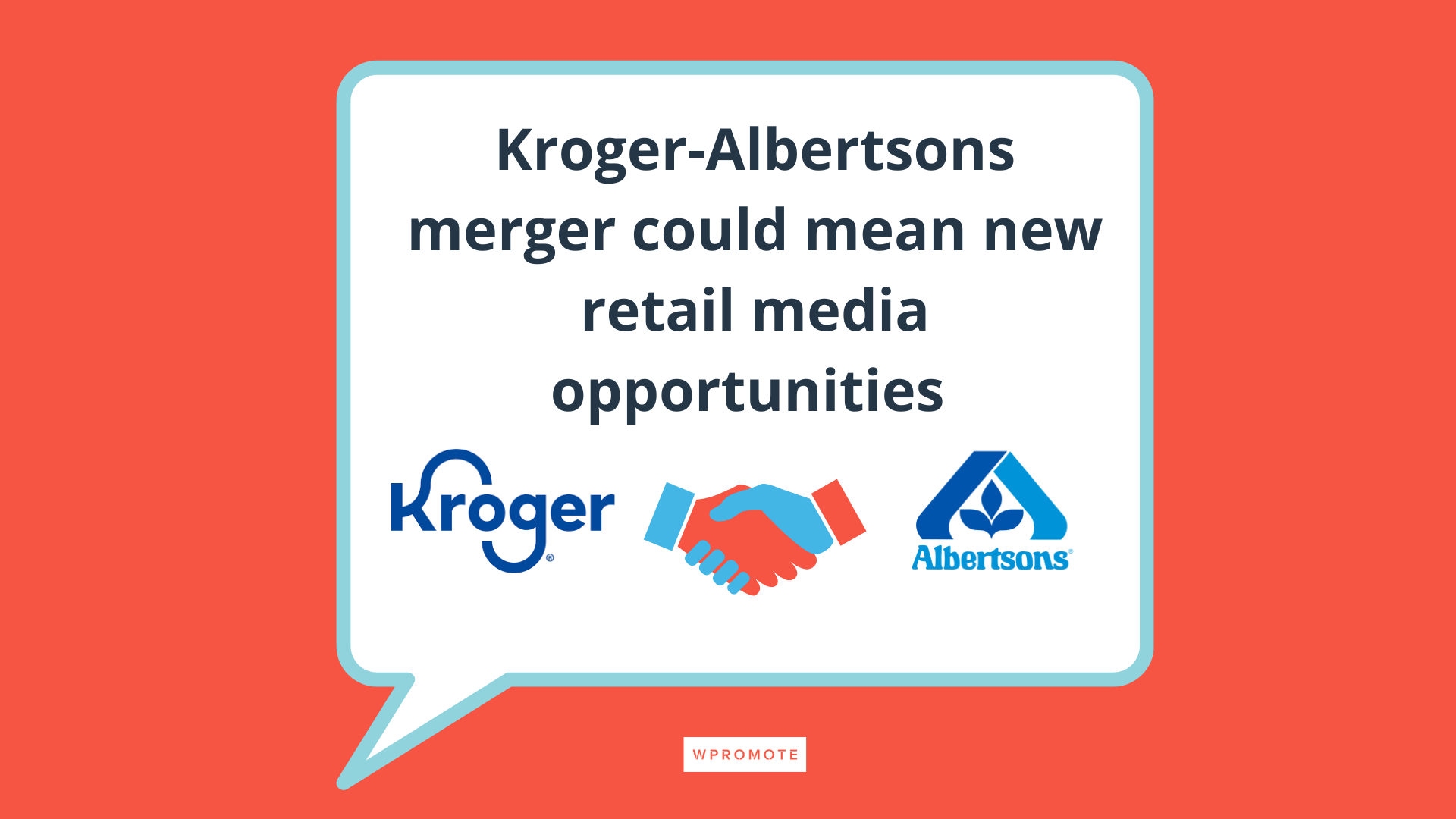 Potential Kroger-Albertsons merger could generate a first-party data bonanza and a new major retail media contender
What you need to know: A merger between Kroger and Albertsons could result in a powerful new retail media option for marketers, as well as potentially reshaping the U.S. supermarket industry. Retail media is booming; total revenue from retail ad sales in the U.S. will increase 31% this year to $40.81 billion, more than three times its 2019 total.
The vast first-party data stores and combined capabilities that could come from the merger would help brands scale larger audiences and get more details into their purchase behavior through innovations like insights platforms, rich content, and deeply focused audience segmentations.
What you need to do: The merger could create a market leader to rival Amazon, Walmart, and Instacart. If the merger goes through, keep your eyes peeled for self-service options and more ways to utilize the rich stores of first-party shopper data Kroger and Albertsons already have.
Find out more: