With inflation on the rise and murmurs of a recession growing louder, it's hard for marketers to avoid pressing the panic button.
But panicking is not the answer, and taking drastic steps like freezing ad spend can hurt your business more than help. It is critical to focus on building agility into your decision-making and marketing strategy, particularly around budget, if you want to maintain profitable growth during a period of economic uncertainty.
As consumers react to new economic realities and change their purchasing behavior and preferences, your brand needs to be ready to continuously assess, adjust, and adapt.
To unlock the ability to strategically pivot regardless of what's happening in the world around you, make sure everyone involved in the decision-making process is on the same page. Align on how you're evaluating performance and define what success looks like because having a shared goal in mind will help you stay flexible when things outside of your control are in flux.
Flexible budget and investment fluidity are huge competitive differentiators
Many businesses struggle to move budget quickly and might default to shutting the faucet off entirely in times of crisis. Don't assume that this is the only appropriate response to inflation.
In fact, sustaining as much of your advertising as possible is crucial. As prices continue to go up, customers are already facing critical choices about where to spend a dollar that won't go as far as it used to. You need to make the best possible case where it counts, not disappear from the conversation.
You need to work with your finance team and make the case for investment fluidity, so you can follow demand and move quickly to capitalize on opportunities as they arise. You need to have the media dollars there when you need them versus sticking rigidly to a pre-agreed-upon investment plan.
It's not just about keeping your budget flexible, it's about creating a culture where the data is the constant source of new insights that help you adapt and capitalize on what's working.
Uncapping budgets and upping cash flows will help you rapidly scale high-performing channels and ultimately increase profitability for your business.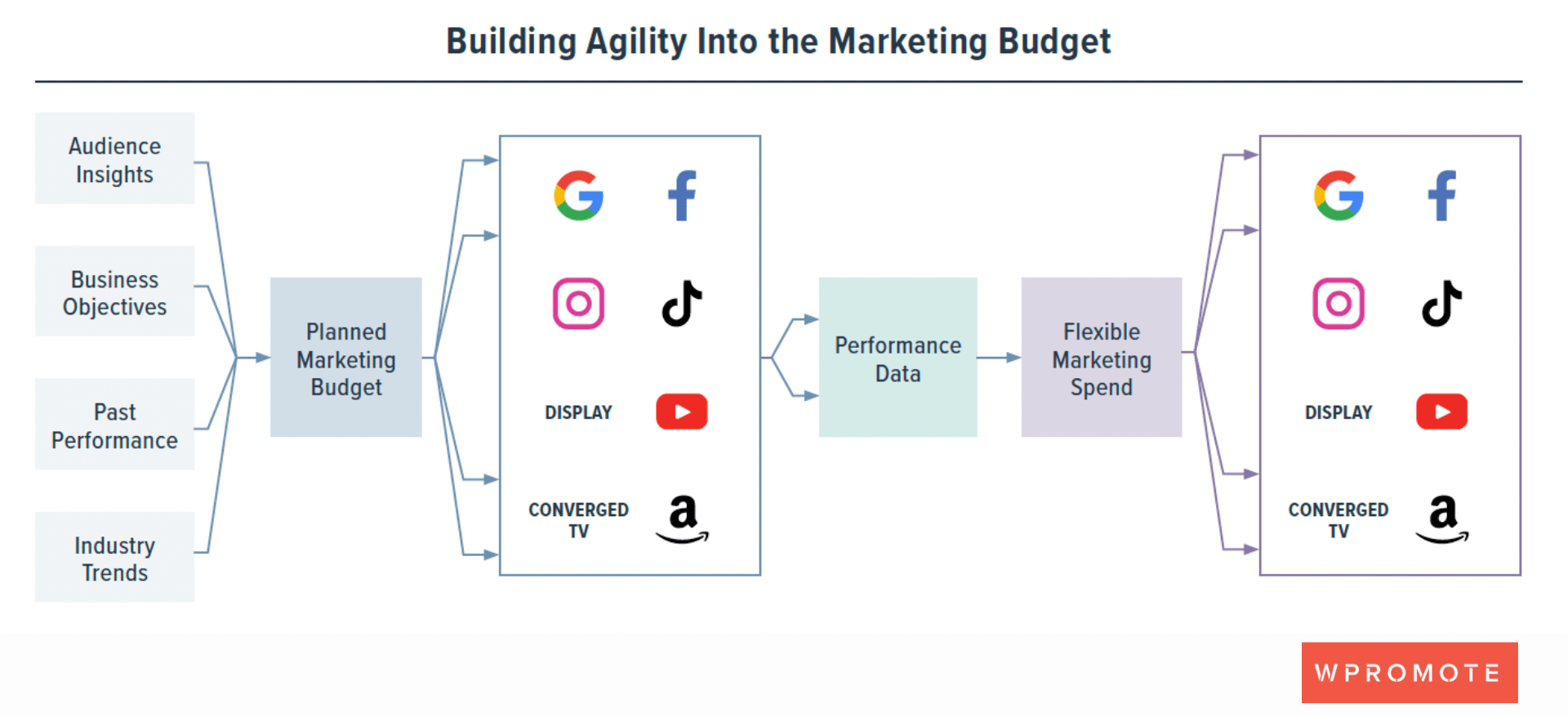 You need to be able to move budget across channels, which requires integrating your measurement so you can evaluate cross-channel performance accurately. Your marketing strategy and media planning should be rooted in your audience and goaled against business growth, not individual channel performance. If one channel is outperforming another, you should have the ability to divert spend there.
Start by building out a dashboard that motivates your marketing teams to look at performance holistically across channels and maximize profitability, not just efficiency.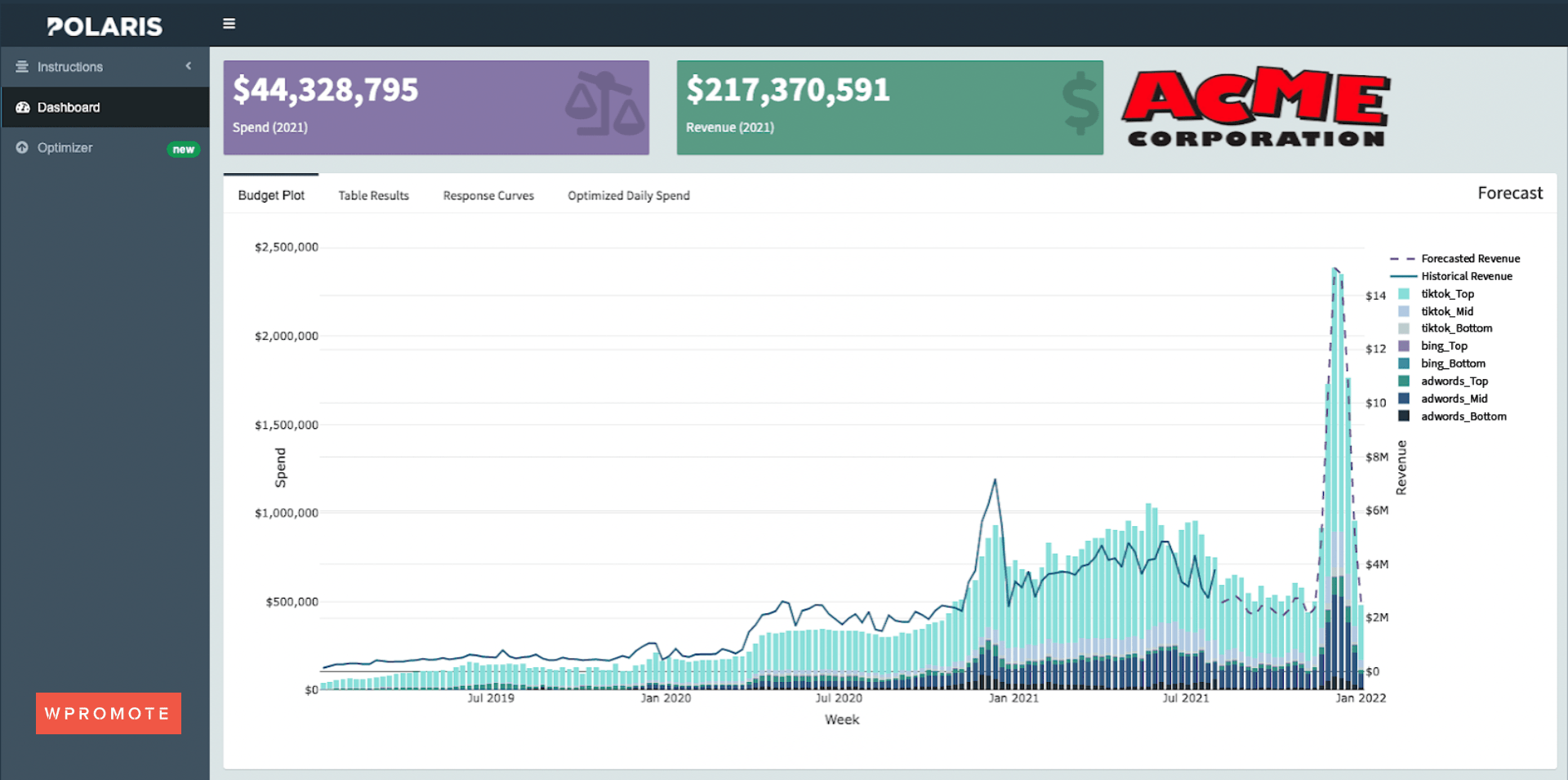 Agile marketing requires clear communication and quick mobilization
If your competitors are cutting back their ad spend and going into crisis mode, it can be tempting to follow their lead.
Instead, you should keep data flowing and base your decisions on what's actually happening in real time. That's why a weekly Win Room can be a massive competitive differentiator in a volatile economy.
The Win Room is where your channel and media experts can come together and review the latest numbers, discuss incoming results, and figure out what actions to take based on that new intelligence, all while holding everyone accountable to the core strategy. It brings together different perspectives to generate insights so you can address critical problems or opportunities immediately.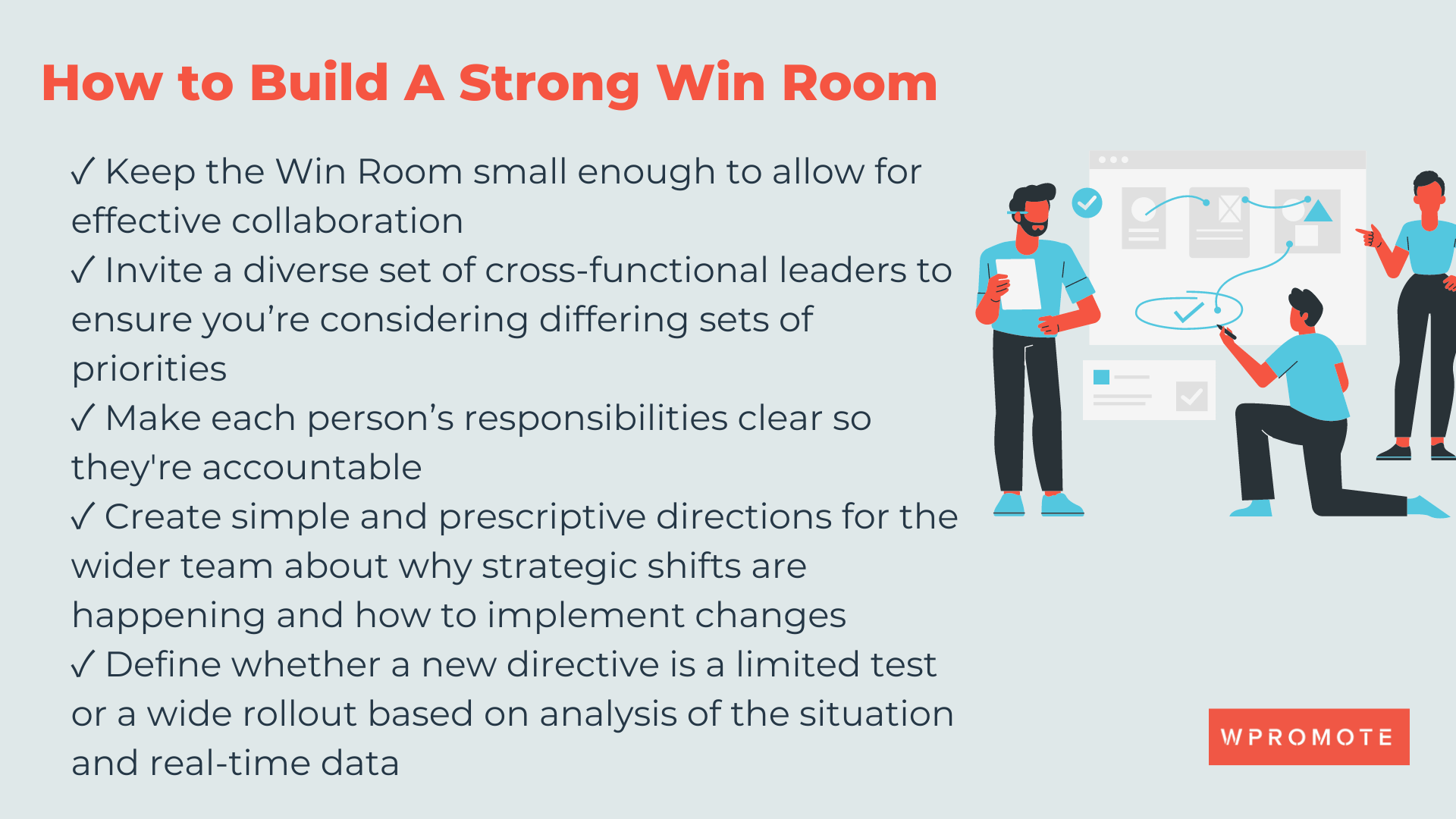 Those meetings should include discussions about changing consumer behavior or spending, news from the world and industry trends, real performance data, and pricing changes. The output might include revisiting customer segments, changing messaging or creative, adjusting promotional calendars, or moving budget between channels.
The goal is to empower your leaders to take decisive action in real-time and provide clear guidance across the teams that will actually execute any changes to the established plan.
Keep your brand in the conversation by leveraging data to understand customer needs
The customer needs to be at the center of your marketing strategy, particularly when they're facing difficult decisions around spending and financial risk. How your brand handles a period of crisis or change, especially how your campaigns connect and resonate with customers, can and will influence future buying decisions.
Data can help you get a handle on what your customers need at a given time, and you can adjust messaging and creative as well as brand positioning, pricing, and promotional calendars to better respond to those changes.
But being responsive doesn't mean defaulting to doom and gloom. It's also an opportunity to connect more meaningfully with your customers and even highlight how your business aligns with some of the values they care the most about, like sustainability.
Retention and loyalty strategies should be a top focus. Look to segment your customers by lifetime value to understand which segments are most important to your business and strategize ways to incentivize and reward them for their loyalty.
KPMG found that around 96% of millennials agreed that companies should develop new ways to reward loyal customers and that 75% of consumers would even switch to a competitor to take advantage of better loyalty rewards.
But the biggest factor at play for most consumers when inflation is in play is pricing. You should:
Leverage data to understand how different customer segments react to price increases and which products will be most affected
Identify where price increases are essential and where they can be offset on key items for critical customer segments
Evaluate promotional calendars and ensure your margins are solid instead of slashing prices indiscriminately
Prioritize transparency around pricing changes, and don't try to offset increases through predatory hidden fees or shrinkflation. That will only lead to backlash.
Just because the world is volatile doesn't mean you can't prepare in advance. Take the time to consider all of the possible situations, changes, or crises that might require messaging pivots so you can start planning for likely scenarios.
Look ahead to build contingency plans for likely scenarios or major events in advance so that, even if the ship feels like it's sinking, you'll know exactly what you need to do. Pull from past communications to build flexible templates that are minimally designed but can go out quickly without multiple rounds of review.
Agility isn't something magically bestowed on certain organizations: it takes work. But it is worth taking the time now to get your organization ready for a future that is anything but certain.