It's tough to keep up with all of the latest news in marketing: sifting through industry pubs and blogs, trying to figure out what exactly is important to your business (and what to do with that information), hitting paywalls left and right.
That's why we're gathering the TL;DR version of the news and updates that are front of mind for our teams and clients each month and sharing our experts' perspectives with the wider world.
Here's what we're thinking about in August 2022.
Consequences for data privacy violations are hitting at the state and federal level
What you need to know: The U.S. Federal Commission (FTC) filed a lawsuit against Kochava Inc., a data broker, for selling geolocation data. The amount of geolocation data that was sold came from "hundreds of millions of mobile devices" according to the FTC. Meanwhile, Sephora resolved claims with the state of California after the beauty retailer allegedly didn't disclose that it sold personal data collected on its website, as well as not processing opt-out requests through privacy controls.
What you need to do:
We've discussed in length that 2022 would be the year to prepare your marketing for privacy legislation. The California Consumer Privacy Act (CCPA) currently has the strictest privacy legislation on the books, and going by recent headlines, they are ready to enforce. This is another reminder to get a data privacy-compliant marketing strategy in place, or face the expensive consequences.
Find out more:
Google Chrome isn't ready to say goodbye to the cookie just yet
What you need to know: Google is once again delaying the deprecation of third-party cookies in Chrome. The reason for the latest postponement? The search giant says it needs more time to test Privacy Sandbox solutions and wants to give advertisers enough time to evaluate and adapt to any changes coming from that project. The new due date? This time, Google promises to phase 'em out by the second half of 2024.
What you need to do: Don't kick the privacy can down the road. Preparing for a privacy-compliant future will unlock new opportunities and set your business up for long-term growth; the end of the cookie is a when, and you don't want to get left behind. Explore solutions for targeting and measurement and start implementing them, including first-party data collection and utilization, data clean rooms, machine learning, modeling, and automation.
Find out more:
In other Google news: the biggest algorithm update in a decade started rolling out, so expect to see volatility on the SERPs. The purpose? It's "part of a broader effort to ensure people see more original, helpful content written by people for people in search results." Check out our full breakdown here.
'This is Instagram, not TikTok!' Meta reverses course on platform updates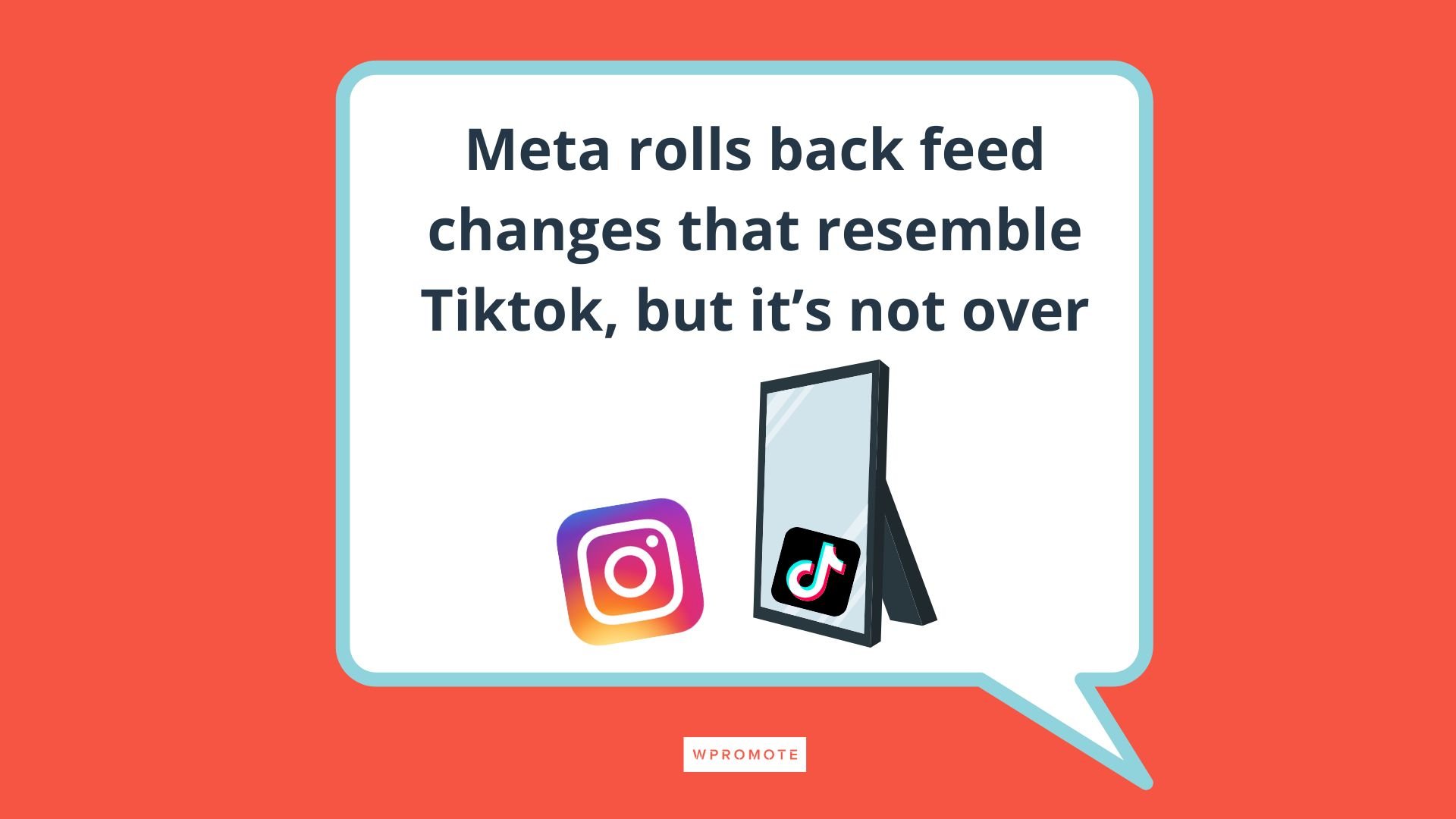 What you need to know: TikTok continues to attract more eyes and users to its platform, Meta's grip on driving user growth and engagement is loosening. In late July, Facebook rolled out changes that included a Home screen that produces new content based on an algorithm that Facebook thinks a user is more likely to engage with. Meta's other platform, Instagram, tested a new release that prioritized videos and reels, prompting a swift backlash over a similar likeness to TikTok. Meta has since pulled back the Instagram changes.
What you need to do: While Instagram hit pause on this latest platform update, video and Reels will continue to be a big focus. If you haven't prioritized it already, begin creating, testing, and iterating on video content, especially Reels creative.
Find out more:
The future of affiliate marketing looks bright in the age of influencers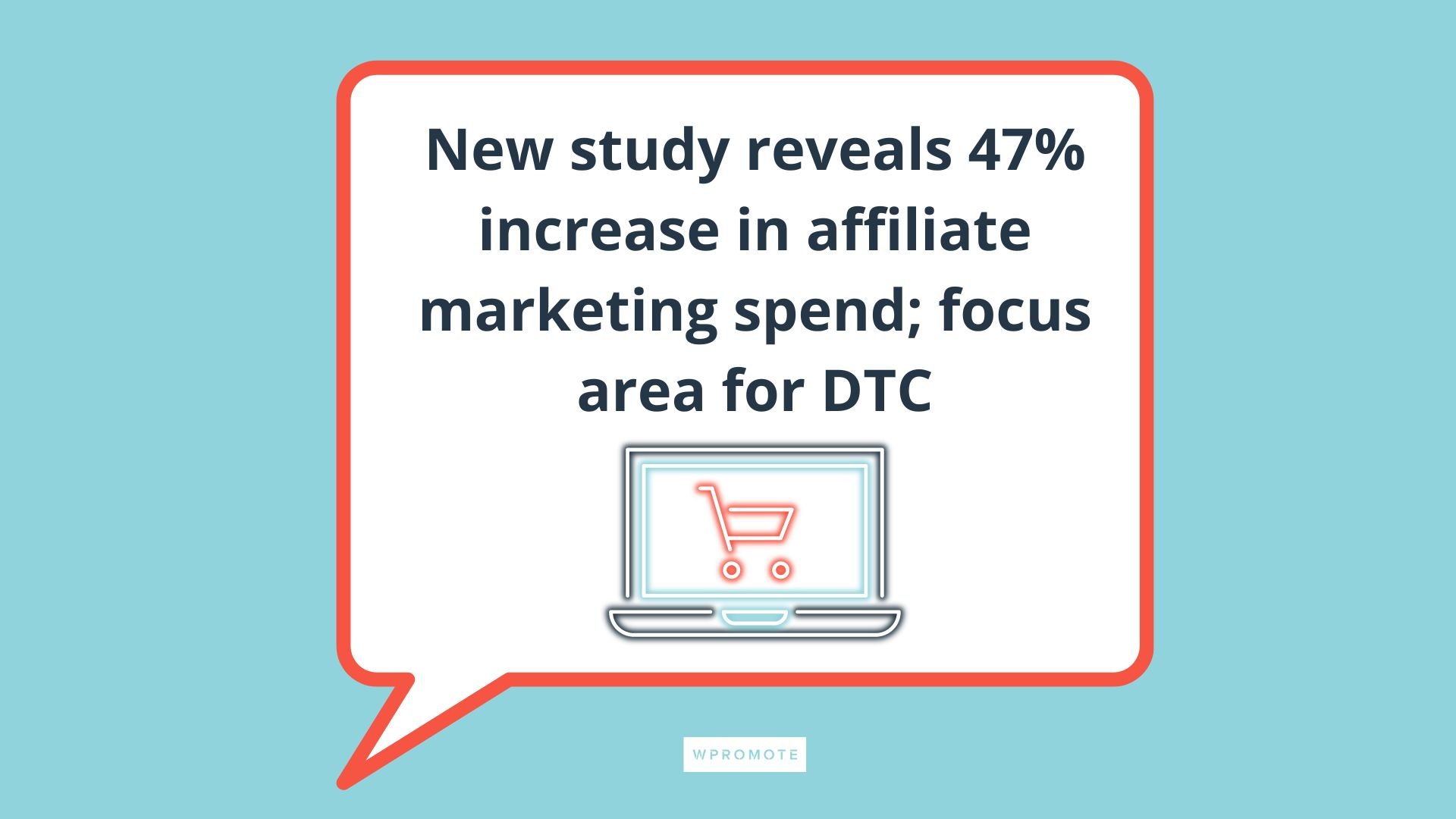 What you need to know: According to the Performance Marketing Association (PMA) affiliate marketing investment reached $9.1 billion in 2021. While coupons and promo codes are still dominant, integration with influencer platforms and a rise in reputable review websites have changed the landscape and increased the importance of affiliate marketing for many brands. Direct-to-consumer (DTC) brands were responsible for the majority of the growth. Experts point to efforts to "diversify their digital ad budgets in the wake of iOS14 privacy changes and the looming third-party cookie death" as major contributing factors.
What you need to do: Affiliate opportunities with influencers are on the rise. Many DTC brands are experimenting with micro-influencers and those with mid-sized followings are seeing success vs. macro or celebrity partnerships.
Find out more:
Apple job listing reveals the tech giant's plans for future growth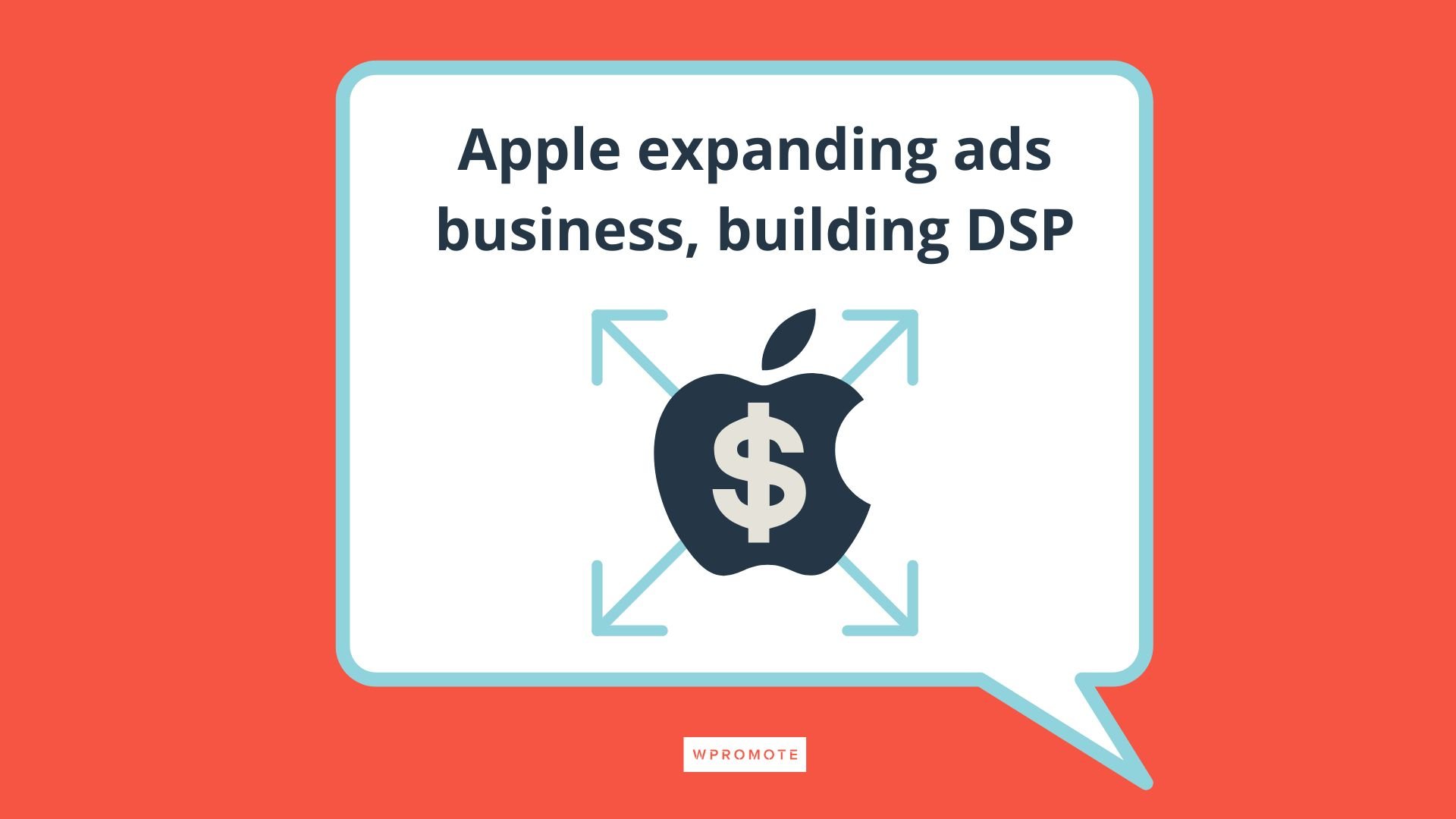 What you need to know: A recent job posting for a DSP Senior Manager indicated Apple may be expanding its current first-party ad offerings and adding a demand-side platform. While it's unlikely to translate into social buys (particularly Meta) it could be a big boost for channels that integrate with Apple. Experts speculate that incorporating a supply-side platform could put their offering on par with some of the most bootable platforms such as Google and Amazon.
What you need to do: Apple has long embraced user privacy with efforts that protect its users by rolling out tools that disable third-party cookies and create transparency. Advertisers could potentially integrate and leverage Apple's robust first-party data on a much larger scale than currently possible.
Find out more: