You Can Now Make Your Facebook Pixel Fire On A Click
Facebook is allowing marketers to set up button-click events without needing to edit the web code, one of the biggest updates to date! (Quick note before we proceed: your site will need to have a website pixel already in place before you can set up button-click events.)
Facebook Is Letting Advertisers Take Control
While we're not sure exactly when this one rolled out, this update is a huge game-changer not just in terms of time spent, but in effort, back-and-forth email exchanges, and headaches.
Why? Well, the old process of installing a button-click event was to:
Create the code in Facebook Ads Manager
Send it off to the client/website developer
Have them install it
Test it
As you can see, it was a complex and often time-consuming process fraught with roadblocks. In stark contrast, this new, significantly streamlined method takes just 10 minutes and can be done by anyone with admin access to a pixel.
How To Set Up Your Button-Click Events
First and foremost, before you can do anything else, you will need to get admin access to the ad account and the pixel if you don't already have it.
Next, hop into the Events Manager by clicking on the hamburger at the top left of the dashboard.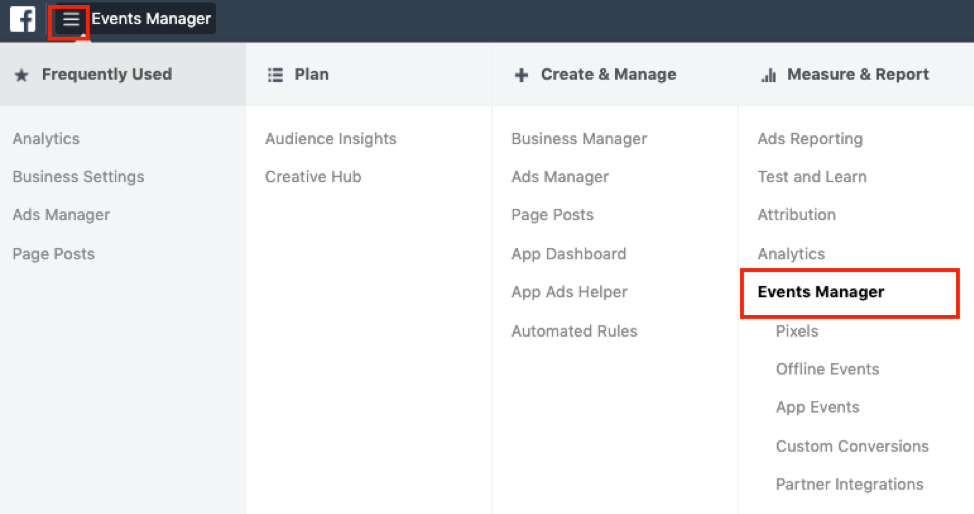 Once in the Events Manager dashboard, you should see an overview of the current pixels in place and the events received from said pixels.
You'll want to click the Set Up button, then choose Set Up New Events, which will bring up a pop-up with 2 options. From there, you'll want to choose Use Facebook's Event Setup Tool.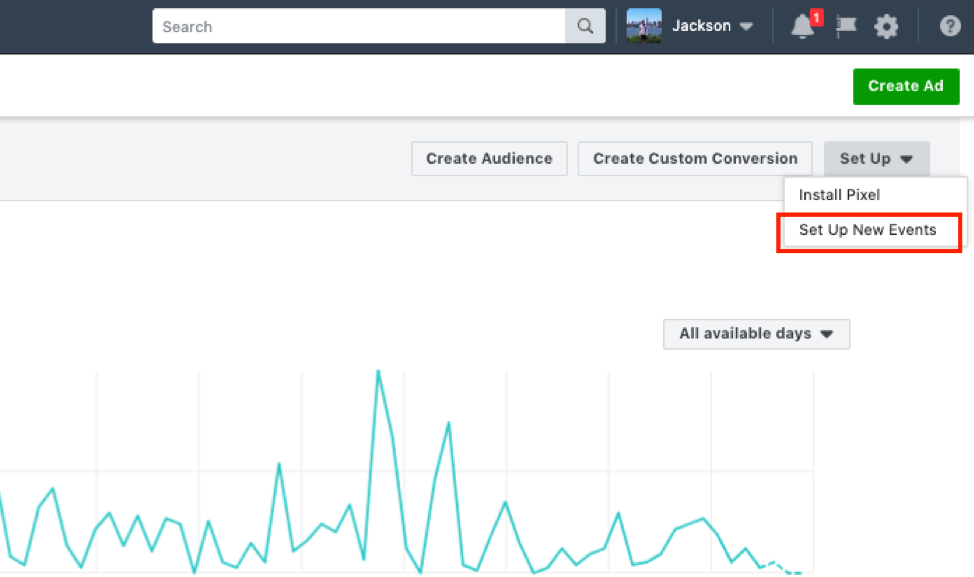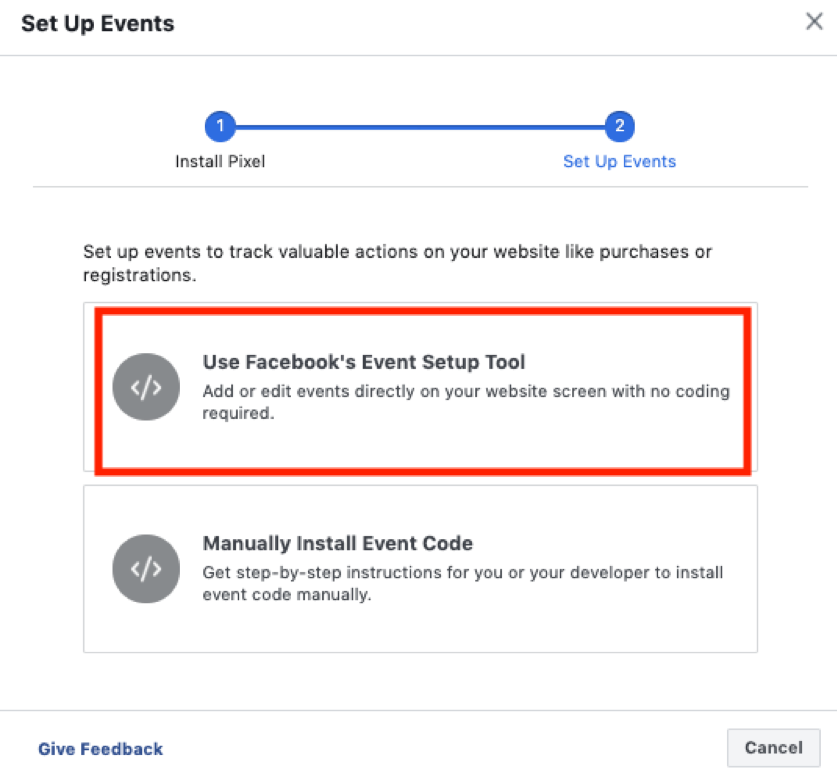 The next step is to get to the URL you want to track the button click on. Note that this isn't the home page; it's the page on which people will take the button click action.
Once you paste that in there, click the Open Website button in blue, which should open a new tab with this box on the top left corner of your screen. Click + Track New Button.
Once that's clicked, you will see your web page looking all weird with different shades and buttons highlighted throughout. If you aren't seeing a button highlighted, it probably means that the button is inside of an iframe and you can't do anything with that, but if you don't have that, you should see something like this: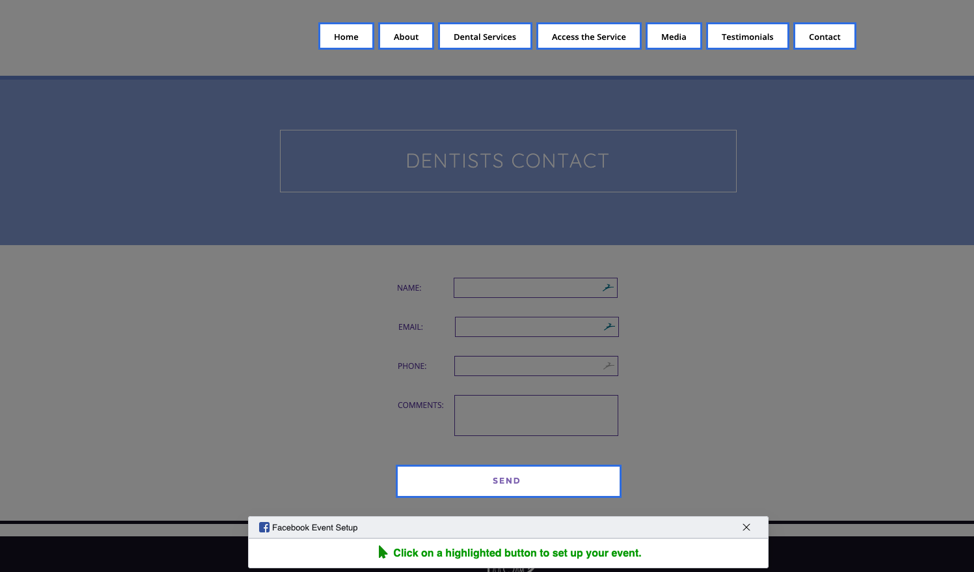 Follow those bright green instructions at the bottom and choose the button you want to track. This will prompt yet another pop-up where you choose what you want the event to fire as which are all basic events inside of the Facebook Ads Manager dashboard.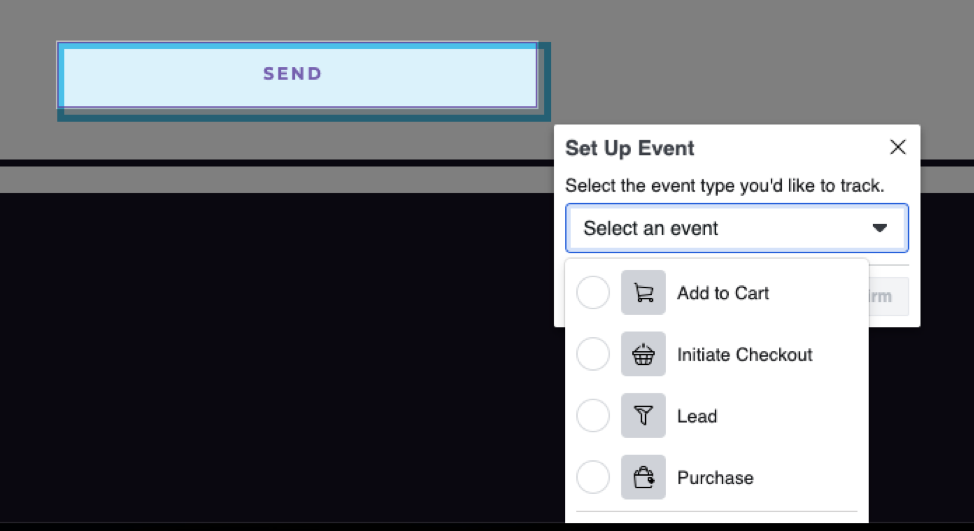 Choose the event, confirm, and voilà: the event is now tracked to button clicks.
If you chose the wrong event, you can easily go in and correct it by doing this process again.
Finally, after you've done the above, head back to the Events Manager dashboard and, after a refresh, you should see the event firing! Easy peasy.

Facebook providing this awesome button-click tracking implementation directly in the dashboard makes life that much easier for all parties involved.
Interested in other social media how-tos that can help you up your game? Learn more about our social media offerings.