The Facebook pixel is a powerful tool for understanding your customers and how they interact with your website. With the Facebook Event Setup Tool, you can add button-click events to your website without having to edit web code. The insights you gain from the pixel will help you get closer to your audience while enabling you to serve up the most relevant information and ads at peak moments throughout the customer journey.
One quick note before we proceed: your site will need to have a website pixel already in place before you can set up button-click events. Now, let's dive in!
Facebook pixel update gives marketers greater control
Facebook's new rollout is changing the game for marketers everywhere: not only does it give them access to deeper audience insights, but it also maximizes efficiency by cutting down on back-and-forth email exchanges and other manual headaches.
Why is that? Let's review the old process of installing a button-click event:
Create the code in Facebook Ads Manager
Send it off to the client/website developer
Wait for them to install
Carry out testing
This method was oftentimes complex, time-consuming, and fraught with roadblocks. Luckily, Facebook's new rollout significantly streamlines the process, and it can be implemented in under 10 minutes by anyone with admin access to a pixel.
How to set up button-click events in Facebook Ads Manager
First and foremost, before you do anything else, you'll need to get admin access to the ad account and pixel if you don't already have it.
Next, hop into the Events Manager by clicking on the hamburger button at the top left of the dashboard: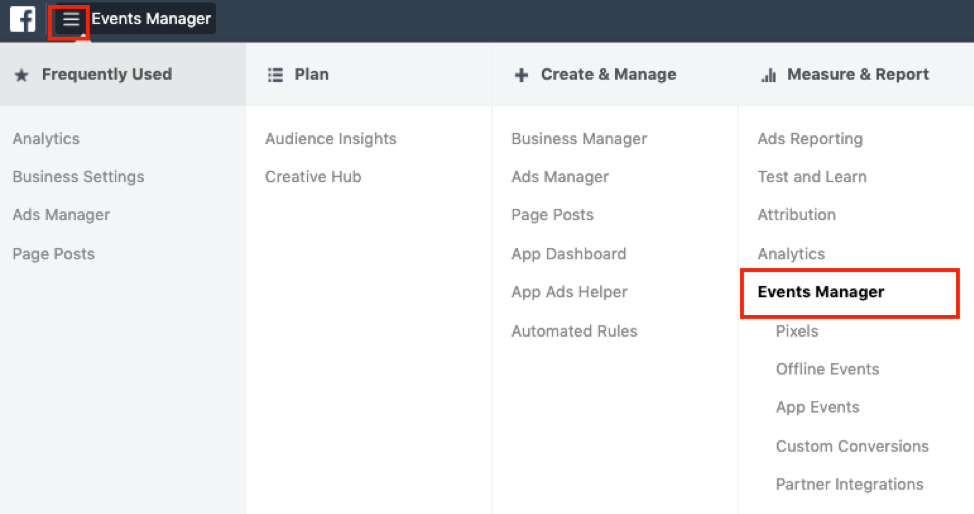 Once you're in the Events Manager dashboard, you should see an overview of the current pixels in place and the events received from those pixels.
Go to your Settings, then you'll want to choose Open Event Setup Tool:

The next step is to get to the URL you want to track the button-click on. Note that this is not the same as your home page; this is the page where people will take the button-click action.
Once you paste your URL in the right spot, click the Open Website button in blue, which should open a new tab with the + Track New Button box on the top left corner of your screen: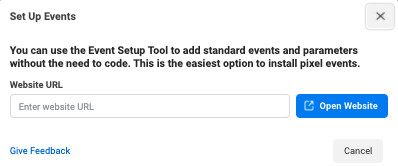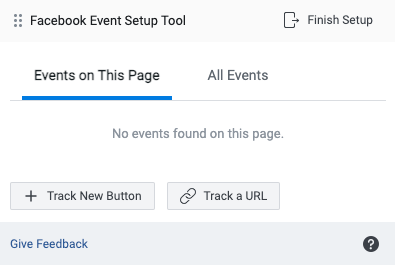 Once you've selected the button above, your web page will showcase various buttons highlighted throughout. If you aren't seeing any buttons highlighted, it probably means that they are inside of an iframe (making them inaccessible). If not, then you should see something like this: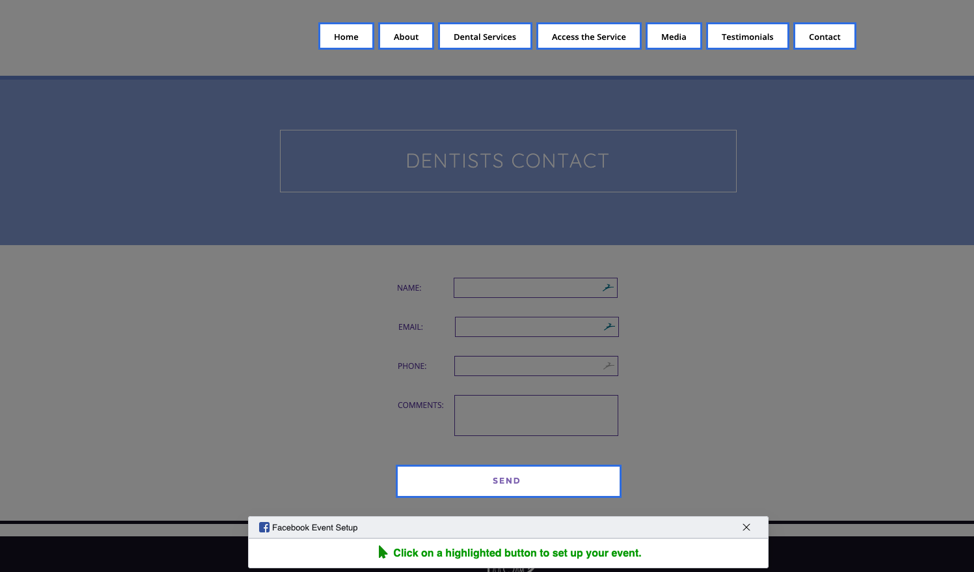 Follow the bright green instructions at the bottom of the page and choose the button you want to track. This will prompt yet another pop-up where you can choose what you want the event to track. These are all basic events inside of the Facebook Ads Manager dashboard.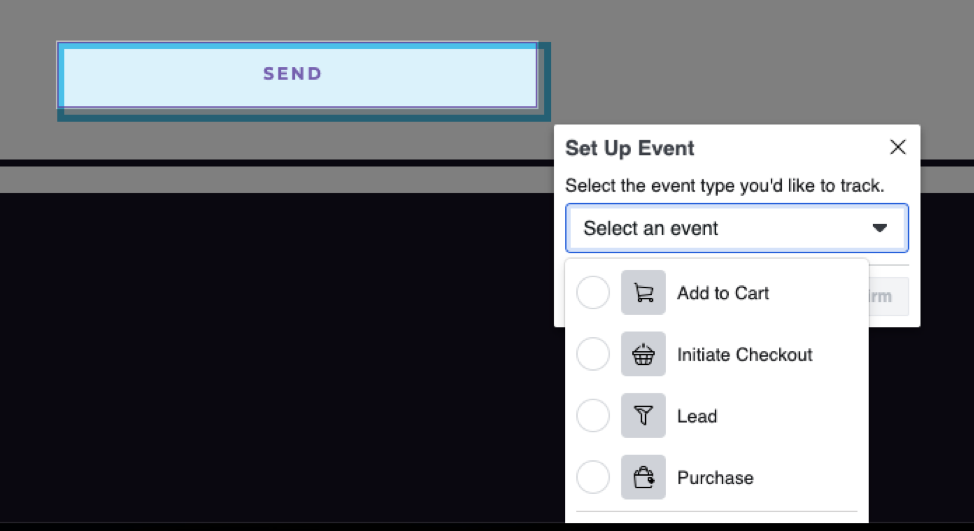 Choose the event, confirm, and voilà: the event is now tracked to button-clicks. If you choose the wrong event, you can easily go in and correct it by doing this process again.
Finally, after you've completed the steps, head back to the Events Manager dashboard and—after a quick refresh—you should see the event firing:

The Facebook pixel page in Events Manager shows all of your pixel data up to the last 30 days of information, so if you're running reports on a pixel event received at certain times, it's best to report on this data at the same time each month to collect the most accurate info. When creating a custom audience, the pixel can trace back to 180 days of site info and use that to build custom audiences.
If you're ready for a more agile, intentional, and integrated approach to data-driven marketing, download The Challenger Framework right now.