And just like that, January is just about over. If you feel like you entered a fugue state that deposited you on the edge of February, you're not alone. But fear not: we've gathered the most important marketing headlines from across the month and our in-house experts' takes on all of the critical updates so you don't miss a beat.
From TikTok's suspect employee heating scandal and Microsoft's ChatGPT investment to European privacy regulation and TV measurement, we've got the full scoop.
Let's get to it!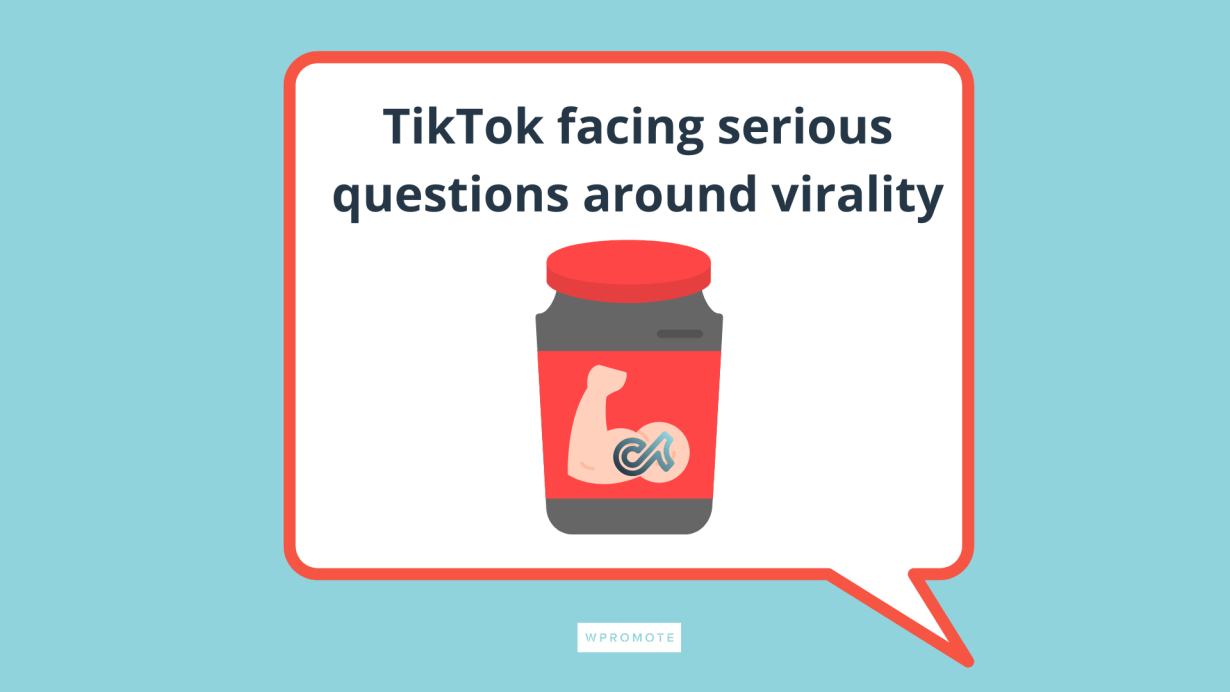 TikTok under fire after employee "heating" revealed
What you need to know: According to internal documents obtained by Forbes, TikTok regularly engages in "heating," a manual push by employees that ensures specific videos "achieve a certain number of video views." Up until this point, TikTok has publicly touted its algorithmically-driven feed and its ability to predict users' interests based on in-app behavior. They have never before revealed any editorial oversight.
The revelation could erode trust with both consumers and creators, and potentially spike interest with lawmakers and regulators.
What you need to do: TikTok is still a major opportunity for many brands, but this isn't its first brush with controversy; security concerns around data and TikTok's Chinese parent company have fueled an increasing number of restrictions on government devices. TikTok hasn't responded to the leak yet except to confirm the reports, but the best-case scenario could be some level of productization, which could result in additional opportunities for brands to promote content on the platform.
Find out more: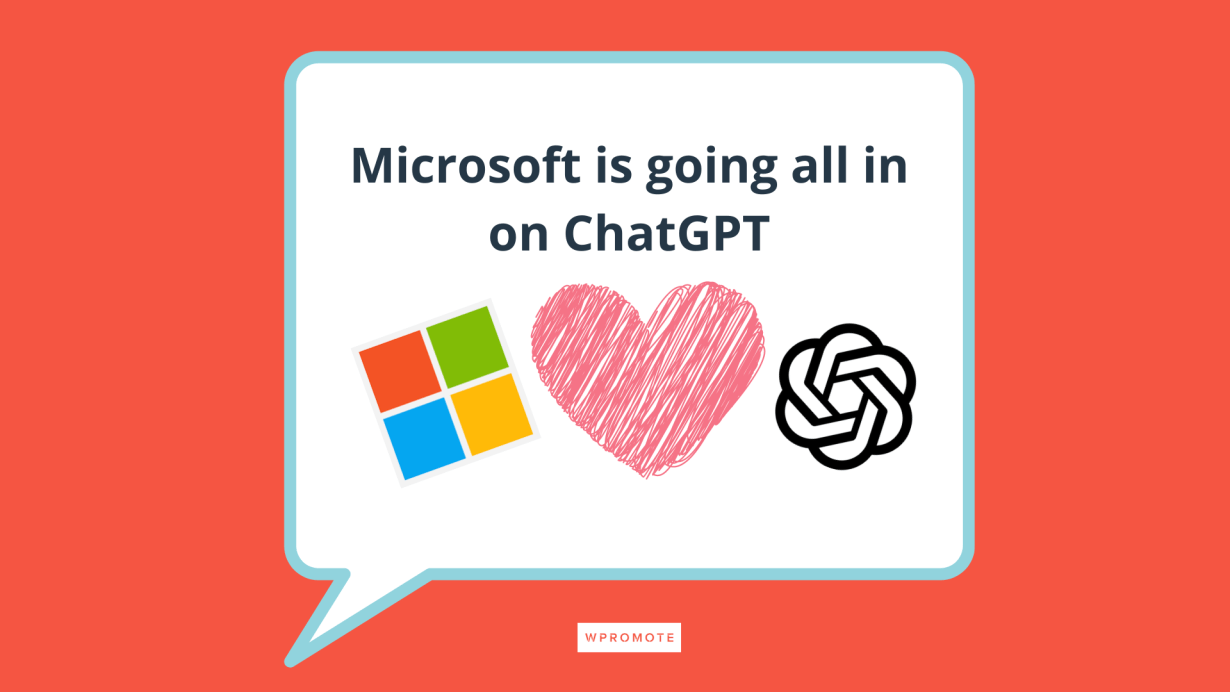 Microsoft expands access, increases investment in ChatGPT
What you need to know: Microsoft is expanding access to ChatGPT, a text-based chatbot powered by generative artificial intelligence, to make it generally available as its popularity has surged. The tech giant also announced a new multiyear, multibillion-dollar investment into ChatGPT-maker OpenAI, reported to be as much as a $10 billion commitment, to accelerate breakthroughs in AI and commercialize advanced technologies in the future.
When it comes to what's next for ChatGPT and how Microsoft specifically will leverage the tech in the future to improve its search engine, there are no specific answers yet, but signs indicate an empowered Bing may come forward as a major challenger to Google's dominance.
What you need to do: People from all walks of life have been trying ChatGPT on for size, but in the marketing world the most interest has been around experimenting with marketing copy generation, code scripts, and optimization recommendations. It's a powerful tool, but not without flaws. We recommend taking a trust-but-verify approach and only using ChatGPT with significant human oversight.
Find out more:
European privacy regulators target Meta and Apple
What you need to know: The European Data Protection Board (EDPB) has determined that Meta is not allowed to bypass GDPR by covering it in their terms and conditions. Quite simply, Meta cannot use onsite data unless users explicitly consent. This is a radical departure from how this has been handled historically and may set a precedent for other social networks (including major competitors like TikTok).
Meta wasn't the only big tech player making headlines in Europe; Apple was also fined for a breach of the French Data Protection Act for using identifiers for purposes including ad personalization on the App Store without obtaining consent.
What you need to do: If the EDPB's new precedent holds, ad targeting on social platforms can only be context-based or generic, which is very hard to do on Facebook. It's even harder to show value under those conditions. Stateside, California is also likely to be ramping up enforcement under CPRA this year. It's critical to work with your legal team and proactively get your house in order when it comes to privacy compliance anywhere you do business.
Find out more: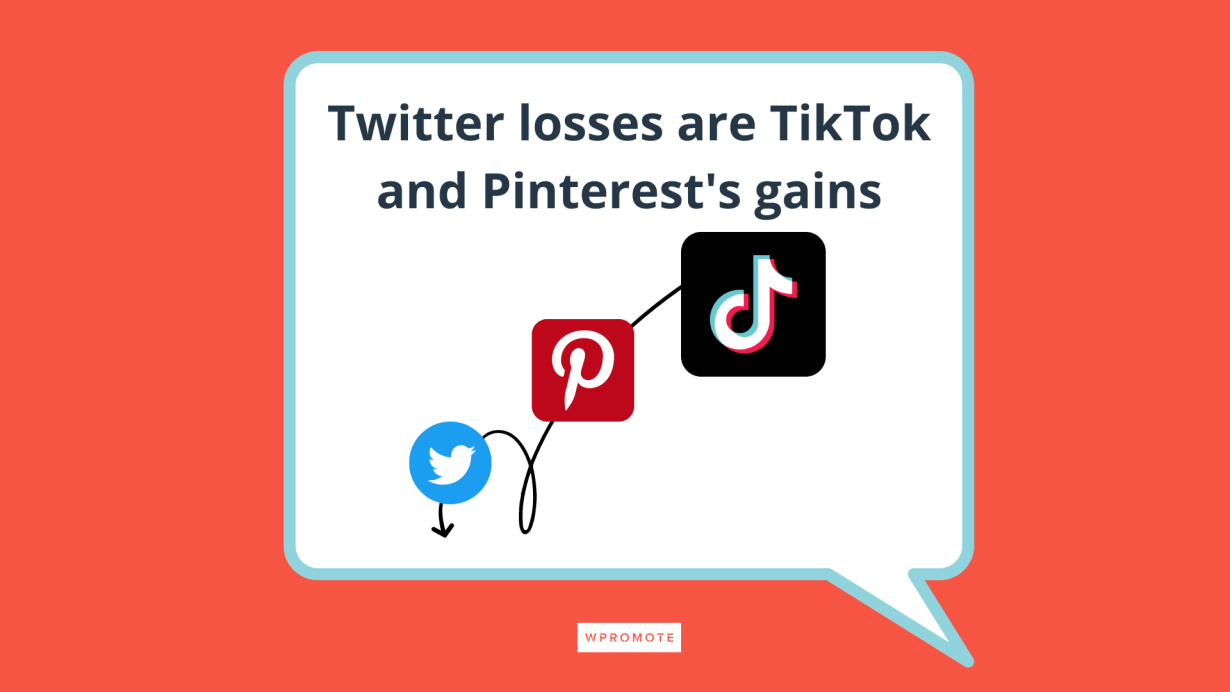 Twitter's tanking ad biz is good news for TikTok, Pinterest
What you need to know: Twitter's advertising pains are official: Standard Media Index reported a 46% YoY decrease in Twitter's ad sales in November while competing social media platforms exhibited an aggregate 2% drop in spend. Most competitor platforms actually posted growth. Most notably, TikTok posted a whopping 72% increase and Pinterest reported a more modest 14% bump.
In December, Twitter started to offer discounts to brands and last-minute ad deals to fill inventory, especially during the World Cup. Twitter is also gearing up for the Super Bowl in February, when the app typically sees a bump from pricey in-game ads.
What you need to do: The Musk rollercoaster at Twitter is still in full swing, despite his promises to honor a vote to appoint a new CEO. But it's still not clear whether Twitter will rebound from the tumultuous changes coming from the top in the back half of 2022, and brands need to stay cautious and monitor any new changes if they're spending on the platform.
Find out more: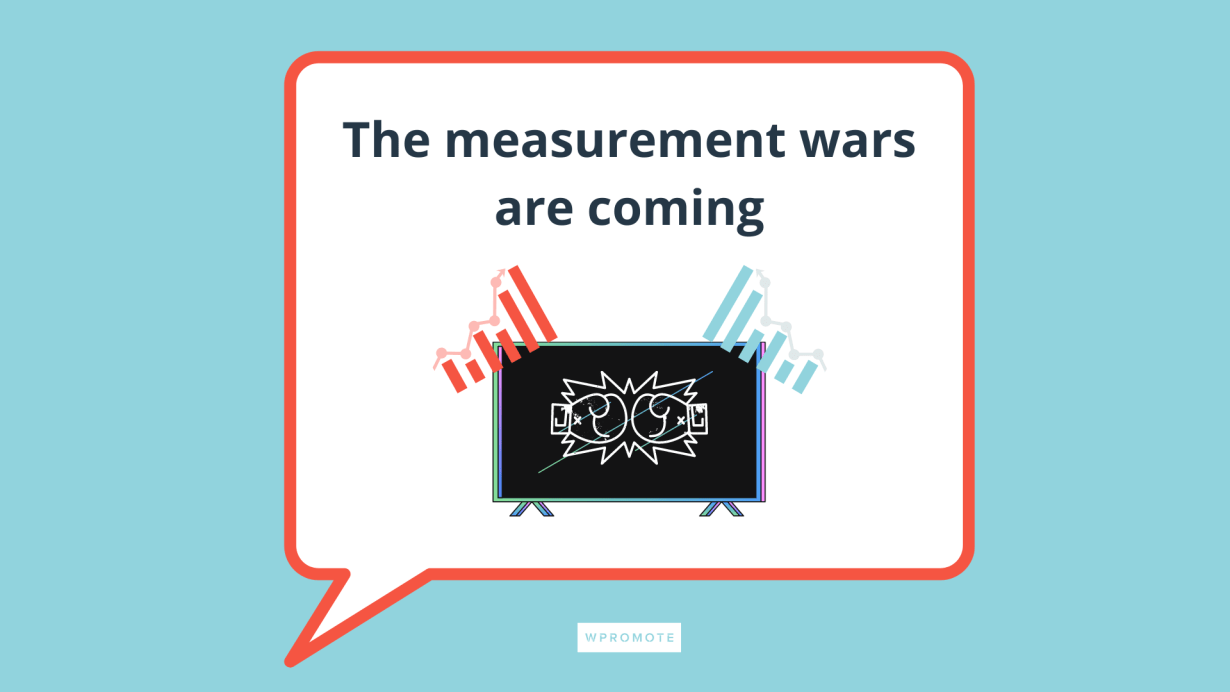 The war over TV measurement is starting as advertiser pressure for solutions ramps up
What you need to know: The TV measurement environment is getting increasingly fractured as new competitors to Nielsen emerge. The transition to new measurement currencies is happening in phases, with the industry currently in "test and learn" mode. Marketing leaders from both the sell- and buy-side are widely expecting a "multi-currency" future with two to three or, in some cases, as many as five vendors.
As demand for measurement solutions ratchets up, each side of the business (media, agency, and marketer) suspects the other of trying to play the measurement game to its own advantage, not necessarily working toward the most accurate solution.
What you need to do: The likelihood that a multi-currency future for TV measurement will be the ultimate result of the current shake-up is frustrating to advertisers because it makes their jobs more difficult. Working with a partner who can take on revenue-neutral tasks around standardizing and integrating measurement will be a critical competitive advantage.
Find out more: