While we've been decking the Q4 halls with boughs of holly, we know it's critically important to stay on top of the latest industry news to make sure things stay jolly. And there's plenty happening: Twitter continued to generate new headlines by the hour, Netflix acknowledged some problems with its new ad-supported tier, and California's privacy agency made a surprise announcement about enforcement.
We got our experts in on the action to share their opinions on the latest updates, trends, and news. So, without further ado, here's your TL;DR of what happened in the world of marketing this December.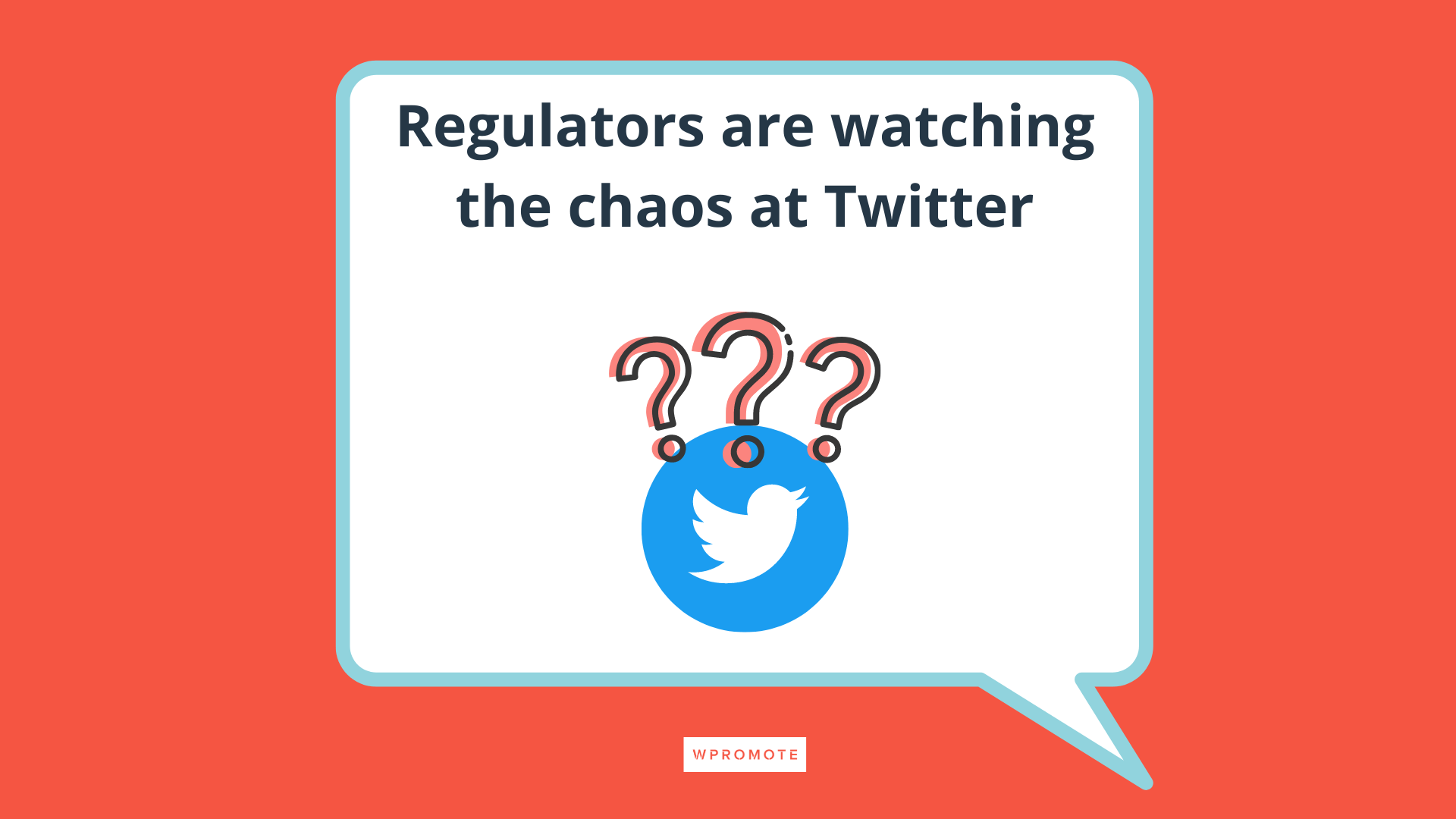 Twitter's ad consent policy is facing potential regulatory battles
What you need to know: Advertisers are already extremely wary of Twitter's future, and recent news hasn't helped the situation. 90% of Twitter's revenue comes from ads, and the recently relaunched Twitter Blue program promises subscribers 50% fewer ads. According to internal estimates, however, that could cost Twitter around $6 in ad revenue per user per month. A plan to keep Blue profitable would likely force all Twitter users to eventually opt into personalized ads just to use the Twitter app.
In addition to other potential EU violations like recent bans levied against journalists, possible access to Twitter systems to non-employees, and questions around adequate staffing to deal with potential regulatory challenges, Twitter's new policy may face challenges because freely given consent is legally necessary under GDPR.
What you need to do: The continuous chaos at Twitter has left many advertisers understandably wary; take care if you're running campaigns on Twitter and stay prepared for more changes. Consult with your legal team if you're concerned about potential violations, particularly for campaigns in the EU.
Find out more: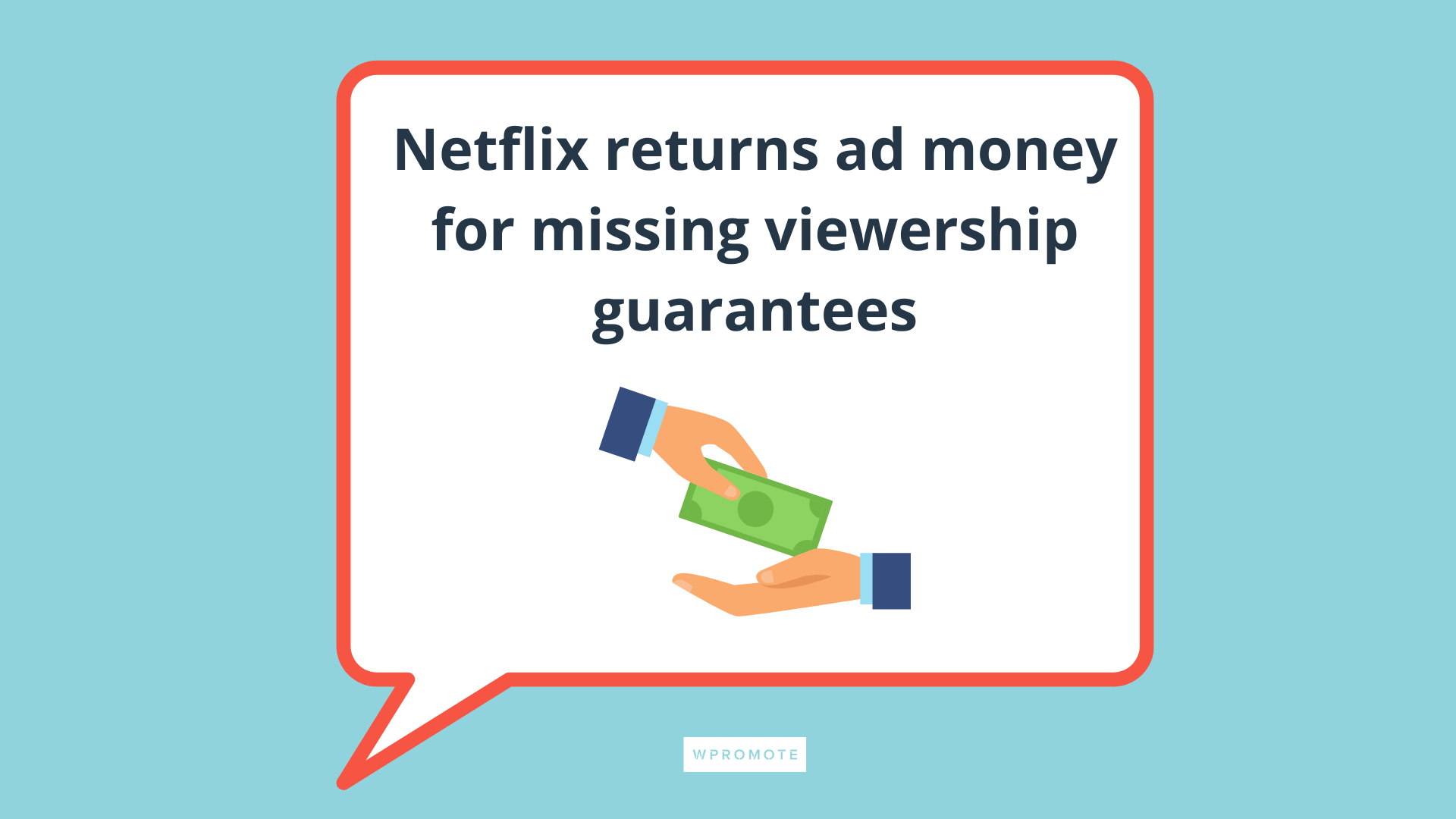 Netflix is letting advertisers take money back after missing targets
What you need to know: Despite initial big promises, Netflix missed viewership guarantees on its brand new ad-supported tier during the critical holiday advertising period. But the news for advertisers comes with a silver lining; unlike traditional TV ad deals, which credit that spend against future ad inventory, Netflix is actually returning that money to advertisers.
The consensus, as Wpromote suggested at launch, is that Netflix sold the untested inventory at a high price point without turning up the marketing on the consumer side to attract enough new users to the ad-supported tier.
What you need to do: While we can certainly credit Netflix for responding quickly to viewership shortfalls, marketers would do well to consider better-developed OTT options ahead of Netflix advertising while the streaming giant works to right the ship and build a more mature ad platform.
Find out more:
Enforcement of California privacy law is delayed until April
What you need to know: The California Privacy Protection Agency (CPPA) announced that enforcement of the California Privacy Rights Act (CPRA0 is likely delayed from January 1st to mid-April. Over the last few months, the agency has modified some of the proposed regulations imposed by CPRA twice and those modifications are still in the review period.
Businesses aren't likely to receive the finalized rules until the end of January at the earliest, but some marketers are already looking for potential grey areas, like suggesting that "sharing" PII for cross-context behavioral advertising does not constitute selling PII under the CPRA. But arguments like that are unlikely to hold water.
What you need to do: Regulation is messy and difficult, so the latest delays in CPRA enforcement aren't necessarily a surprise. But they're not an excuse to flout the rules. Marketers should continue to act in good faith and follow the spirit of the law, even if it's not enforced immediately. If you don't, you could face significant issues in the future.

Find out more: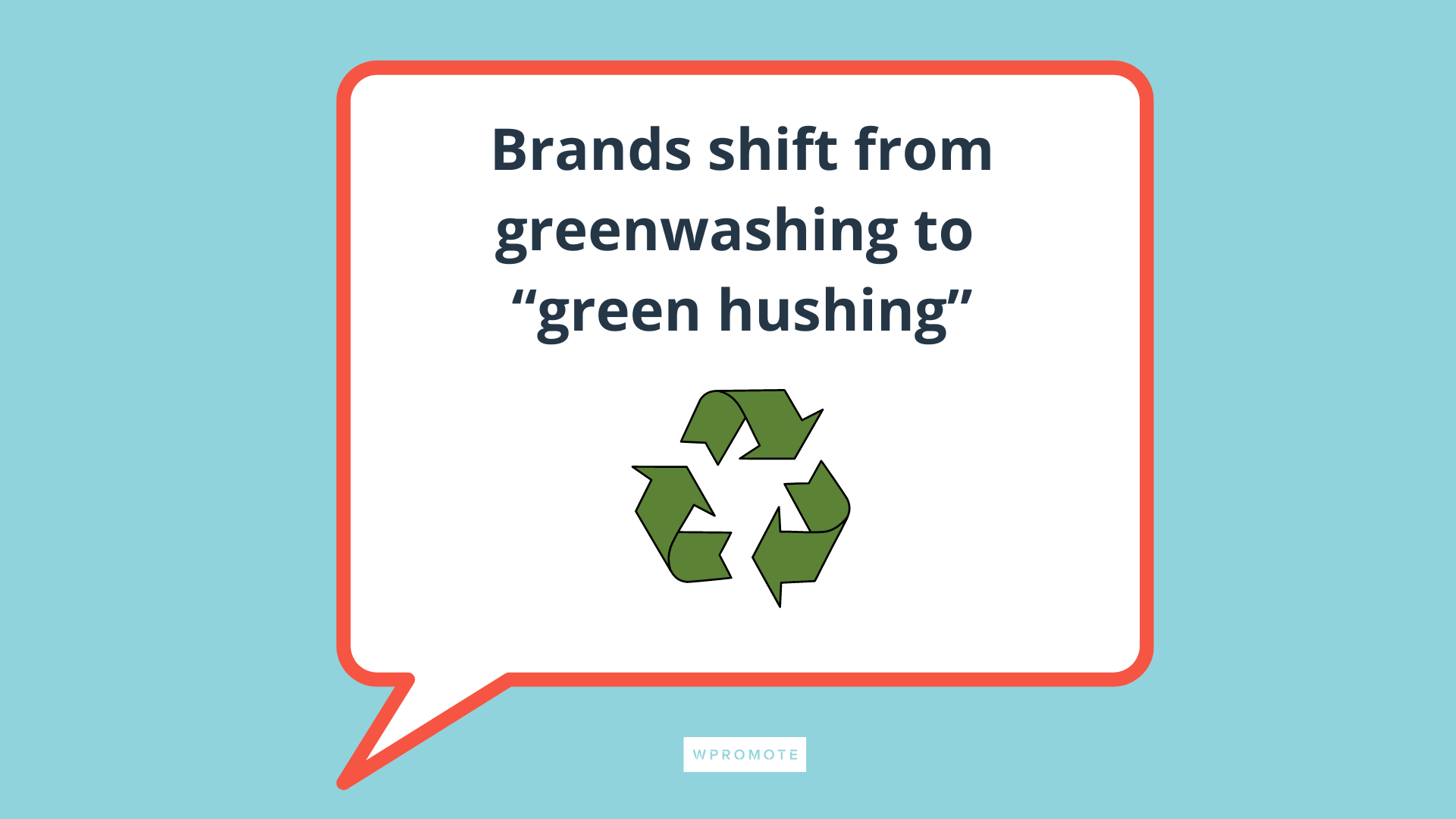 Greenwashing backlash has spurred the rise of "green hushing"
What you need to know: Some brands leveraging sustainability messaging as part of their marketing have experienced backlash for so-called greenwashing, when brands use environmentally friendly messaging and creative without actually taking action. But other brands have realized it might be tougher to hit ambitious sustainability goals than they initially thought.
But fear of that backlash has led some brands to keep sustainability work under the radar in a move called "green hushing." A recent report found that one in four of 1,220 global companies with targets to reach net zero emissions by a certain year do not plan to publicize their sustainability efforts.
What you need to do: Consumers are concerned about the climate, but they'll know if your claims about sustainability are just spin. This doesn't mean you can't be honest about what's not working; don't miss out on the growing cohort of climate-conscious consumers because you're nervous. Instead, practice transparency if you're investing in green initiatives.

Find out more: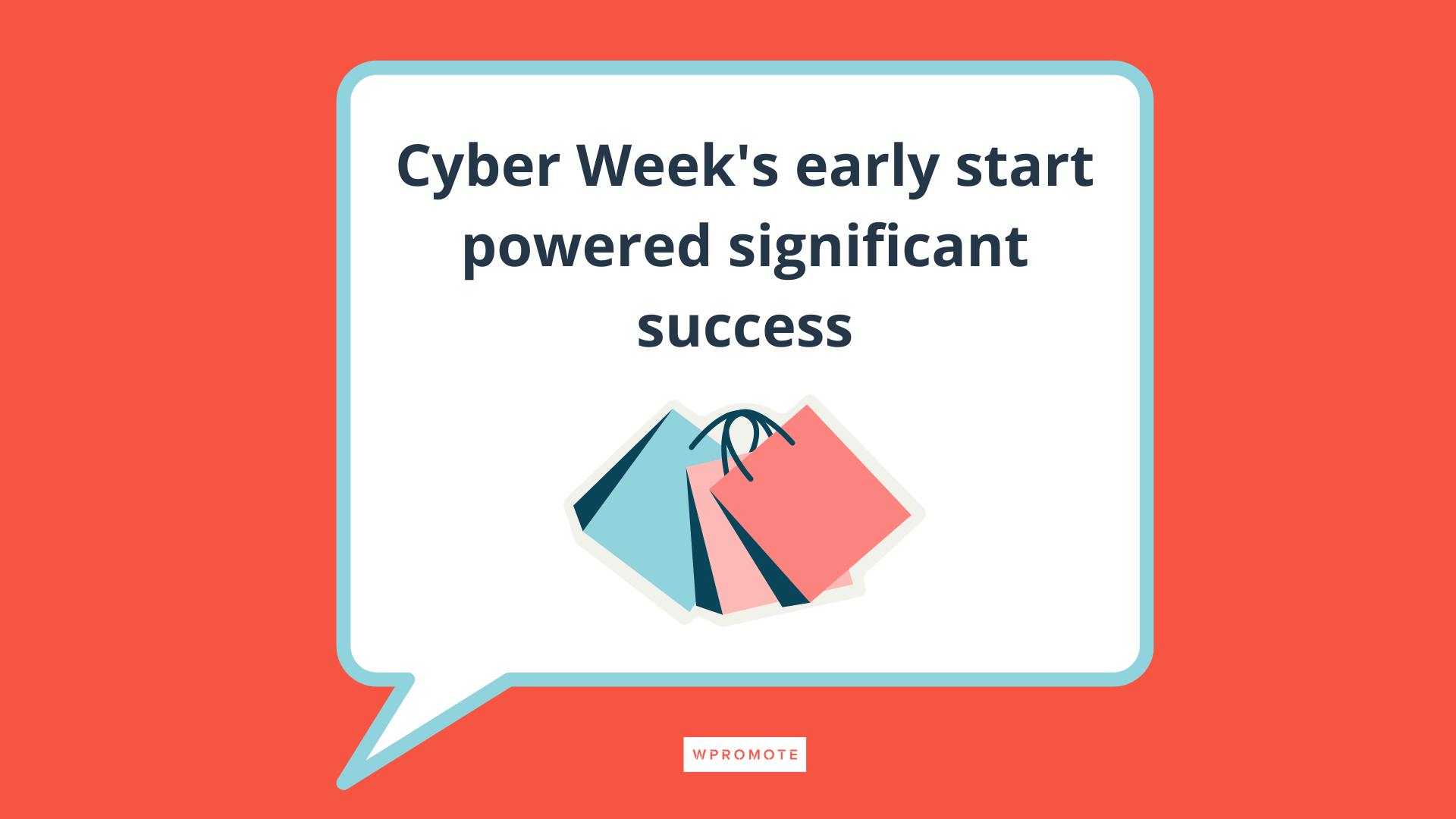 Cyber Week 2022 results confirm trend toward early shopping continues
What you need to know: Consumers aren't as willing to wait for deals during the holiday season, and the recent shift toward early shopping has continued this year. This year the largest DoD increase in spend was on Tuesday 11/22, as most advertisers either began sales early or ramped up spend ahead of Cyber Week.
But the results during the peak period were still significant. According to Wpromote's aggregate client data, Meta CPMs were 19% lower YoY and ROAS increased 25% YoY during Cyber Week. Although both efficiency and ROI improved, Meta CVR declined slightly by 3% YoY across the week. Google Ads drove a 6.41% increase in conversions YoY, indicating strong consumer demand.
What you need to do: Investing in earlier campaigns to prime your audiences ahead of peak shopping periods is essential to success. Look to launch promotions early to get the full benefit of so-called "Cyber Week," which is longer than ever because consumers continue to shop earlier, ahead of the holiday season.
Find out more: