Far too many brands investing in Amazon don't realize how important their Amazon brand store is, even as they're optimizing product pages with A+ content or work to outmaneuver the competition.
That's a mistake: your Amazon storefront should act as the introduction to your business to new audiences and curious consumers. You need to look at it as a lightweight version of your website, not a piece of real estate you have to minimally maintain to show up on the platform.
Your storefront needs to do several things at the same time: establish who your brand is, provide a seamless shopping experience, build trust with the consumer, and showcase curated products. The end goal is twofold: to drive more conversions and generate long-term brand affinity.
You need to make sure you're setting up your brand store to maximize its full potential, including incorporating creative and paid media.
Build a best-in-class Amazon storefront to access a bundle of benefits
A strong brand store will generate increased visibility for both your product catalog and brand content, which is why it needs to serve as mini-website for your business, including specific landing pages built to support your paid media strategy.
Think about it: Amazon has millions of consumers on the platform daily that could potentially interact with your brand; in fact, according to eMarketer, more people start their search for products on Amazon than anywhere else. That's especially critical if your product requires a level of education for the customer—and your brand store ensures that's happening without any distraction from competitor ads.
Because Amazon is not just a conversion platform but a discovery source for consumers, your brand store needs to make a strong first impression on people who are just looking and might be unfamiliar with your brand or product. It's also a great place to introduce shoppers to additional products in your catalog they might be unfamiliar with.
Amazon lets businesses create a customized storefront with high-quality images, videos, and product descriptions. The user-friendly customizable page sections and tiles make it easy to include text, images, videos, and product features. You can build an experience that is fully aligned with your brand's look and feel, as well as optimized according to your specific product priorities, seasonality, categories, and more.
Brand stores can be updated to highlight new product launches, changing product lines, seasonal trends, and inventory levels, which are becoming increasingly important as widespread inventory challenges continue to vex online sellers.
All of that means that you can showcase your most popular products or a new release with clear, concise headings, and relevant creative assets. The result is a much more engaging shopping experience compared to Amazon search results or product pages.
You should continue to update and optimize your brand store by testing new assets and changing features based on performance insights and trends. According to Amazon, stores updated within the last 90 days see 35% higher attributed sales per visitor.
Even if you have a strong brand storefront on Amazon, you may still be missing some major opportunities if you're not integrated your store into your paid media campaigns.
Incorporate your Amazon brand store into your paid media strategy to maximize impact
Most of the traffic on Amazon trends toward the lower funnel, but an Amazon brand store can help convert shoppers who are in the earlier stages of their shopping journey as well when you build them into your paid media campaigns.
When you combine an intent-based, hypertargeted approach to your Amazon paid media with best-in-class earned and owned tactics on your brand store and product pages, you have a strong foundation for scalable growth on the platform that's better for your business and better for the consumer.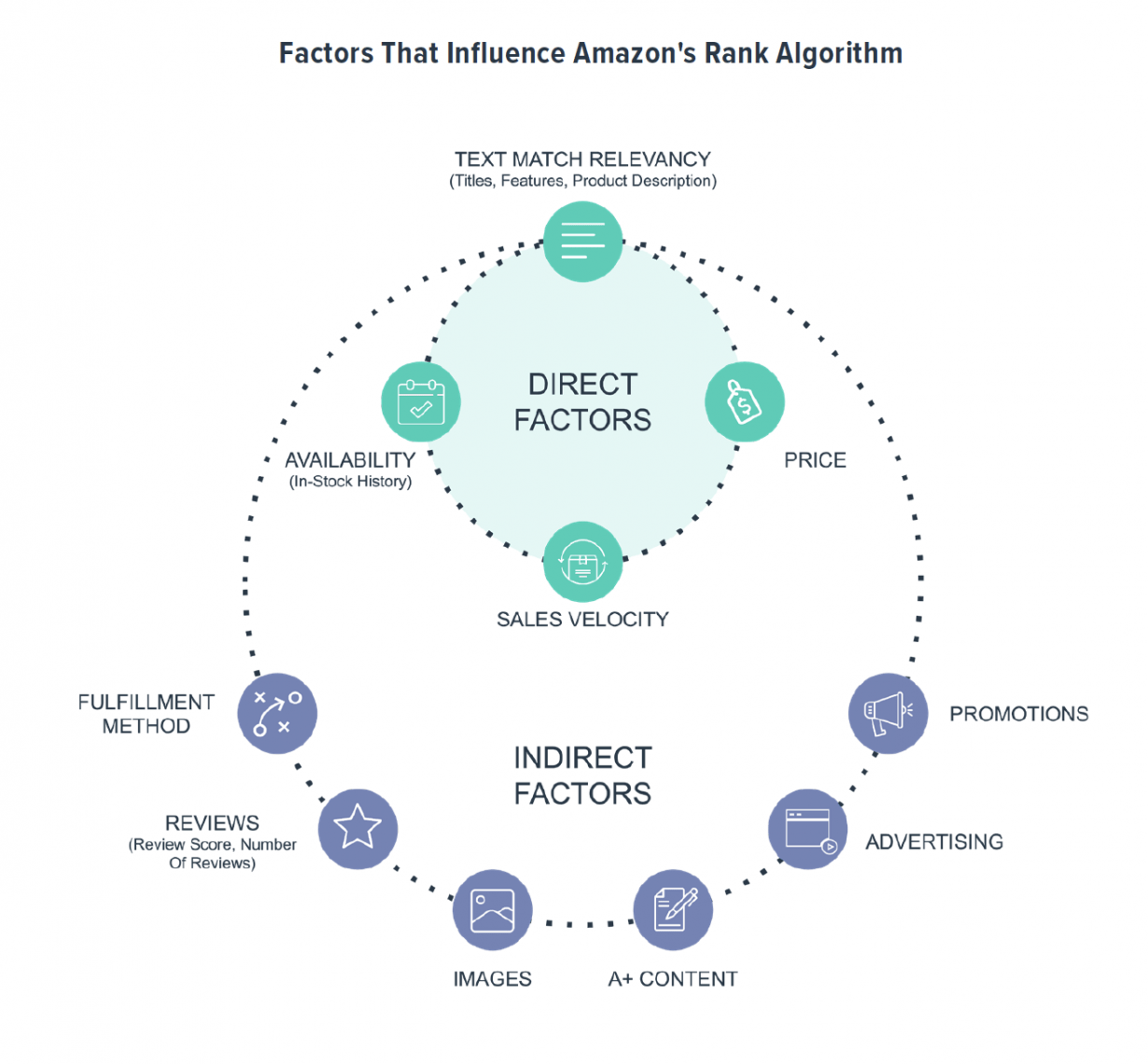 Store pages can act as landing pages for paid social traffic, for example; you can also use Amazon's tagging features to create audiences for Amazon DSP remarketing campaigns that direct to your brand store. In the end, you can shorten the customer journey by integrating channels, audience tactics, and creative, with the brand store acting as the catalyst.
A well-designed and engaging store can be combined with paid media to help you gain the competitive advantage by providing opportunities for testing. You can use sponsored brand ads to drive paid search traffic to your brand store pages, which can offer customers multiple product options to choose from when they're making the purchase decision, which unlocks opportunities to test which products convert the best.
If you leverage paid media to drive traffic to your brand store, you can increase the chances of cross-selling and upselling to customers who may not be aware of your entire product line. Position the upsell product next to a bestseller or showcase a brand video or image of the two products together to generate everything from awareness to purchase.
Make the most of your Amazon brand store: the checklist
While Amazon's brand store templates and setup are intuitive and easy to use (no coding is required!), there are still limitations you need to be aware of and ways of getting it wrong. One common but major mistake we consistently see is the unshoppable brand store, i.e. it hasn't been set up so you can make a purchase immediately from the storefront. This is Amazon: everything needs to be shoppable to an extent.
Many visitors to your brand store are in the lower funnel and closer to the purchase point, so make sure that you're updating your pages so customers can convert in as few clicks as possible.
You should also keep in mind that 57.9% of visitors come from mobile devices on Amazon.com, but 64.9% of shoppers most often use desktop to purchase. Many brands make the mistake of deprioritizing mobile because so many purchases come through desktop, but optimizing for the mobile experience is imperative to appeal to consumers in the discovery and consideration phases, even if the purchase happens on desktop at a later date.
Make sure you're getting your brand store right with our tried-and-true checklist:
Let data guide your strategy: Combine your existing audience insights and market research with Amazon-specific insights into target demographics and industry-specific best practices to figure out what to prioritize on your brand store homepage, how to organize your categories and products, and more. If you already have an Amazon store, you can look at existing performance and behavioral data like sales per visit to figure out what's working and what's not and make adjustments.
Establish your distinct visual style: Keep your brand's visual style consistent, arresting, and engaging across the entire store (and your product detail pages). Utilize eye-catching modules and put clear guidelines in place for colors, fonts, buttons, images, and more. Remember that larger images and fonts are easier to read when customers are browsing on mobile devices, and don't forget to encourage the customer to convert by using a call-to-action button like "Shop Now."
Tell people who your brand is: Create an "About Us" page to educate potential customers about your brand and make the case for their business. Look for insights in your market research to identify key opportunities to highlight what makes your products different from your competitors, especially those on Amazon itself that may be offering something similar at a lower price point.
Make the experience seamless: Don't go overboard with the amount of bells and whistles you add to your brand store. Remember why it exists and what shoppers want from the experience: they want browsing to be seamless and navigation intuitive and clear. Keep on the lookout for potential pain points or drop-offs, and monitor your brand page console for new opportunities to optimize the experience.
Leverage video assets and lifestyle imagery: Illustrate product quality and showcase specific features by incorporating video into your brand store. Consider repurposing Instagram content to build a shoppable feed of lifestyle images which will show as a subpage for your Amazon Posts. You can also use the banner placement to drive awareness of your latest photoshoot, product launch, or corporate responsibility initiative.