Inflation is the highest it's been in the past 40 years, and consumers are stressing out about everything from everyday finances to the future of their savings and retirement. As long as prices are rising, changes to consumer behavior will keep pace. That means even the most loyal customers are rethinking their purchasing habits.
But when the going gets tough, tough marketers go to the data. Building a responsive customer marketing strategy to respond to an uncertain economy can actually give brands the opportunity to build more meaningful connections.
That's not possible if you shut everything down and stop trying to reach the customers where they are with relevant and timely messaging, information, support, and promotions.
So how do you leverage different data sources to better understand what your customers need and make sure your business is positioned for success despite economic turbulence?
Leverage macro insights into consumer behavior and market trends as the foundation for a strong customer marketing strategy
You should always keep a finger on the pulse of industry trends and shifts in purchase behavior and spending habits. Then you can apply the lens of data-driven insights into your particular customers and audiences on top of that high-level view to figure out what's relevant to your business and how your brand should respond.
Key questions you need to be able to answer include:
What new challenges are they facing?
What are they shopping for right now?
How are their shopping habits changing?
What do they want from your brand?
Different industries can experience inflation in radically different ways, and spending behavior can change quickly as other factors come into play, from seasonal spending for back-to-school to additional price fluctuation in certain areas due to shortages or supply chain issues.
To delve deeper and better answer those initial audience questions, look to your search data, social data, and qualitative information from your customer service and sales teams. You can also survey your customers directly to find out what's driving decision-making or what they need.
More information about audience behavior, interests, motivation, and media consumption will empower your teams to make better promotional, targeting, creative messaging, and channel selection decisions.
Most importantly, when you combine those macro insights with your own data, you unlock the ability to apply your learnings to advanced audience segments across different characteristics and deliver more personalized, specific messaging and offers to different cohorts.
Combine big picture trend data with first-party data insights to build effective campaigns for different audiences
Inflation, of course, is happening at the same time as other seismic changes in the marketing industry, including expanding privacy restrictions on third-party data usage. Brands with a consumer data strategy in place that prioritizes first-party data will have a distinct competitive advantage.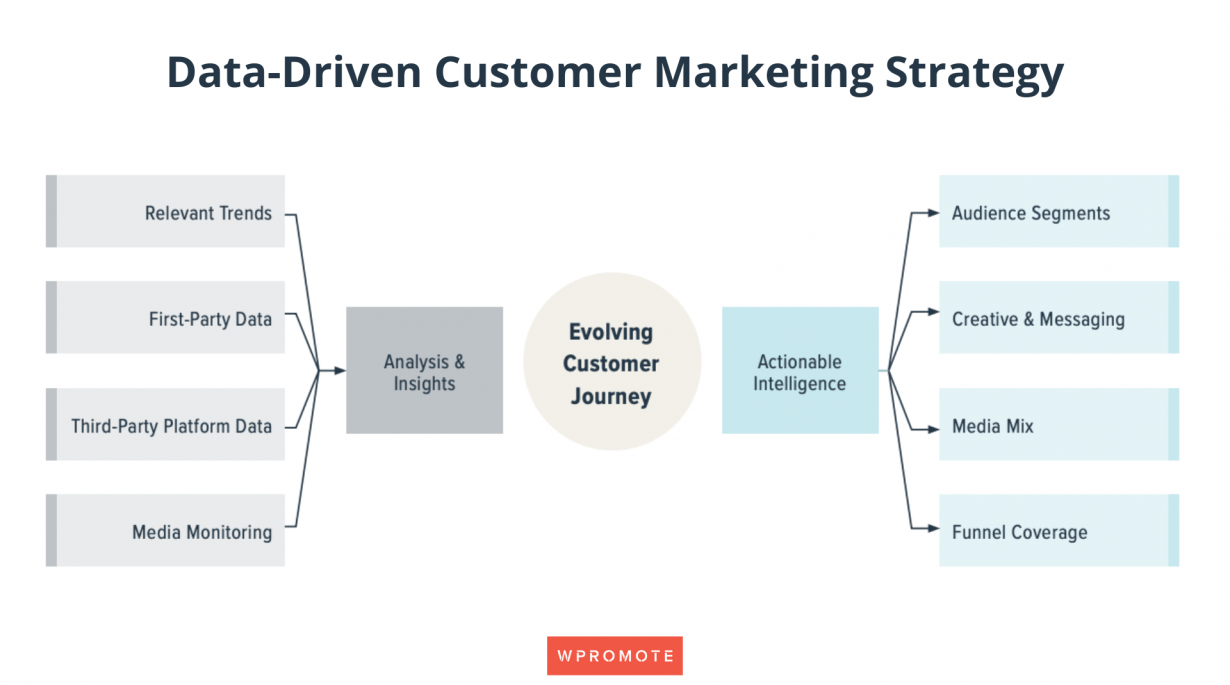 Combining those unique, specific first-party data insights with competitive intelligence, trend information, and third-party platform data will supercharge your ability to move budget effectively and efficiently, keep your strategy agile, and, of course, apply high-impact audience segmentation.
Look to demographics, income level, product choice, income level, and other factors to identify patterns. To maximize agility, get granular: what are your customers showing more interest in week-over-week at the product and category level? That intelligence will help your weekly Win Room team make smart decisions around pricing, promotional calendars, and other real-time strategic shifts.
The goal is to better understand how broader trends are affecting your customers and develop agile processes that keep your brand's evolving response solidly grounded in data. That will put your brand in a much better position to drive continued growth despite the turmoil by acquiring new customers and increasing the lifetime value (LTV) of existing customers.
Earn consumer dollars by applying an agile, data-driven customer marketing strategy across the funnel
As consumers are forced to make some tough choices about where they're spending and what they're buying, your business needs to make the right case at every stage of the purchase journey. Time spent in the research and consideration phases is increasing, people are delaying large purchases, and they're buying different things than they were pre-inflation.
If you're not providing the right information or promoting products that align with the consumer mindset, then your messaging and creative are irrelevant. Keep evaluating your priorities, content and promotional calendars, and campaign flighting as new data comes in, and continuously test new options based on that information to see what's resonating.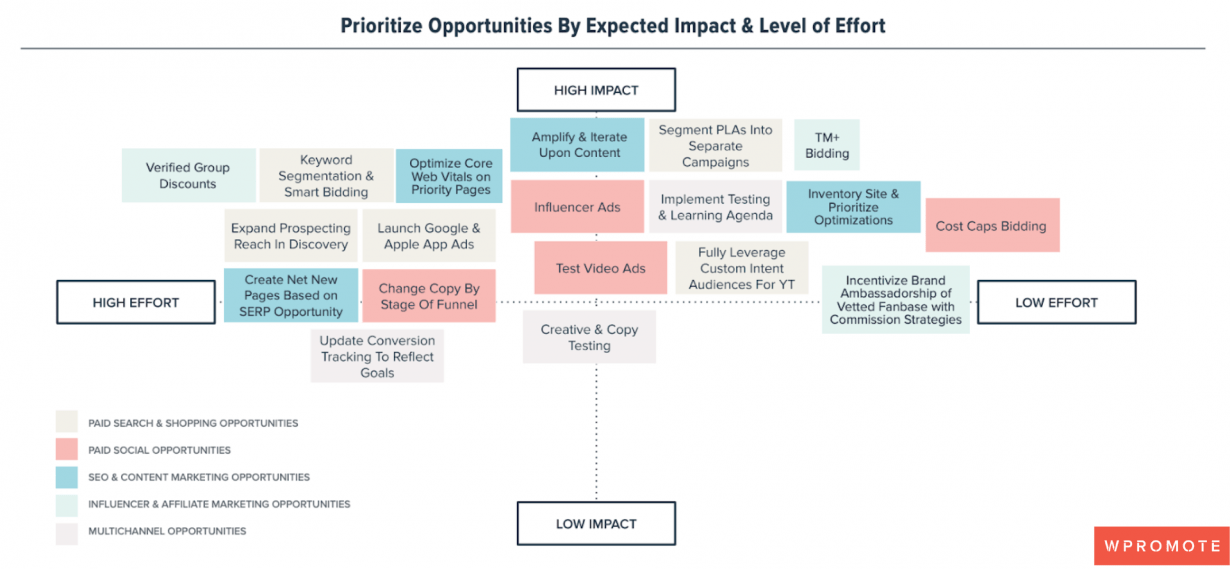 Identify which channels your highest-value customers are using to make sure you can connect with them, and get serious about targeting lookalikes and other high-value acquisition audiences while prioritizing retention efforts around your most loyal customer segments with special offers and transparent communication.
Make sure you stay on top of the changing data; new audiences may emerge as more important to your business as circumstances evolve, and strategies that worked in the past may prove less effective.