Welcome back to our dog blog series in its 24th installment! Take a paws and let us introduce you to Cooper, a Wpropup who #ThinksLikeAChallenger and never misses a beat at work.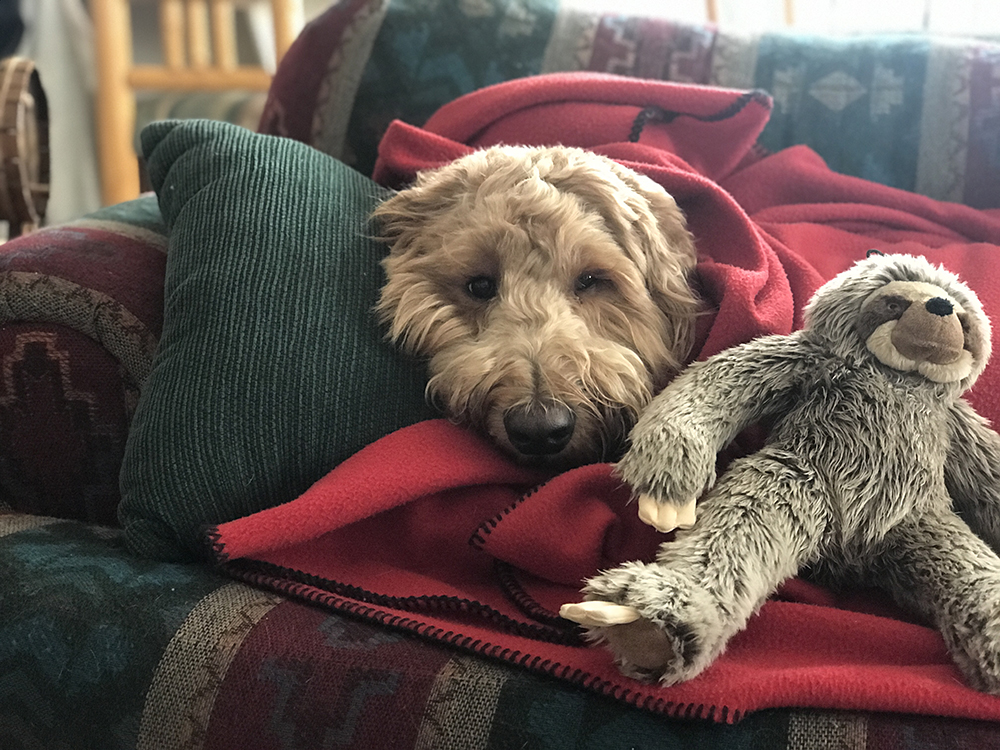 Nickname: Coopaloop
Human's Name: Ashton Wright
Birthday: May 1, 2016
Breed: GoldenDoodle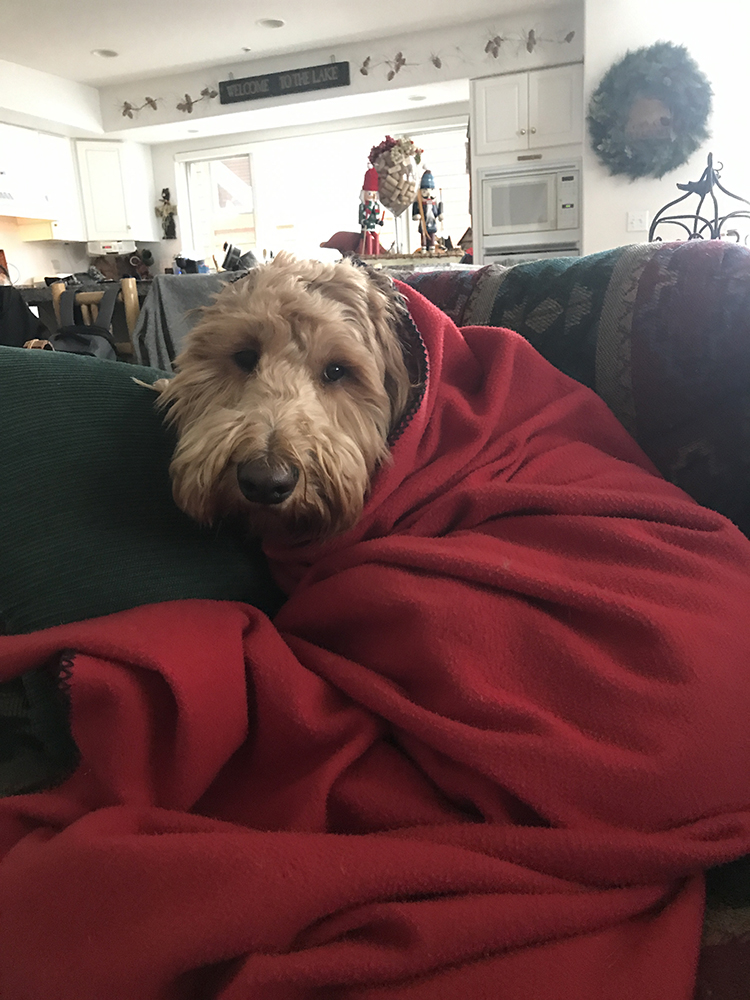 Absolute Favorite Toy: My tiny crocodile toy. Have had him since birth!
Treat Of Choice: Salmon flavored chew sticks!
Favorite Places To Be Scratched: My thigh – I stretch it out and enjoy a good leg scratch.
On Weekends, I'm Most Likely… With my pawrents, enjoying the local dog park or catching waves down at the beach. In love with chasing birds along the beach!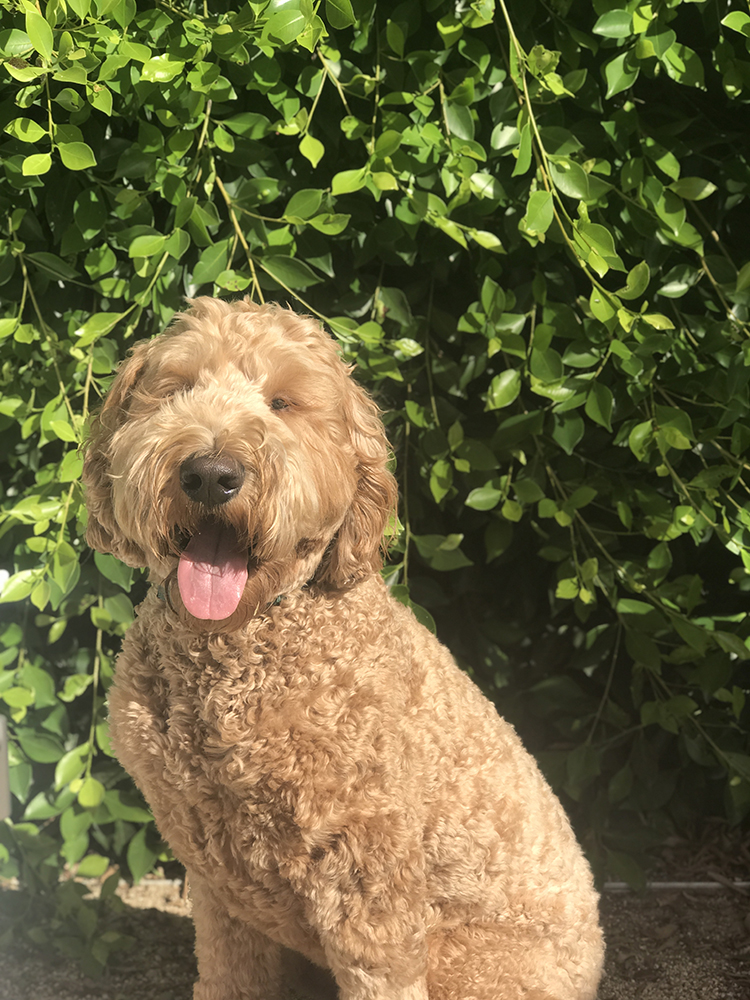 My Morning Routine Includes… Waking up early, pawing at my parents and taking a leisurely stroll with them. I enjoy fresh smells and any food items people drop on the ground along the way.
My Greatest Joy Is… Finding new adventures! I love playing one-on-one with big dogs, specifically herding breeds. They chase me around and I love it! Also, I have learned from an early age to embrace the snow – I love running and making my own paths through the snow.
Which Office I Work Out Of: Los Angeles
Where I'm Most Likely To Be Found In The Office: Sniffing my neighbor's dog bed or chasing after ping pong balls – love them!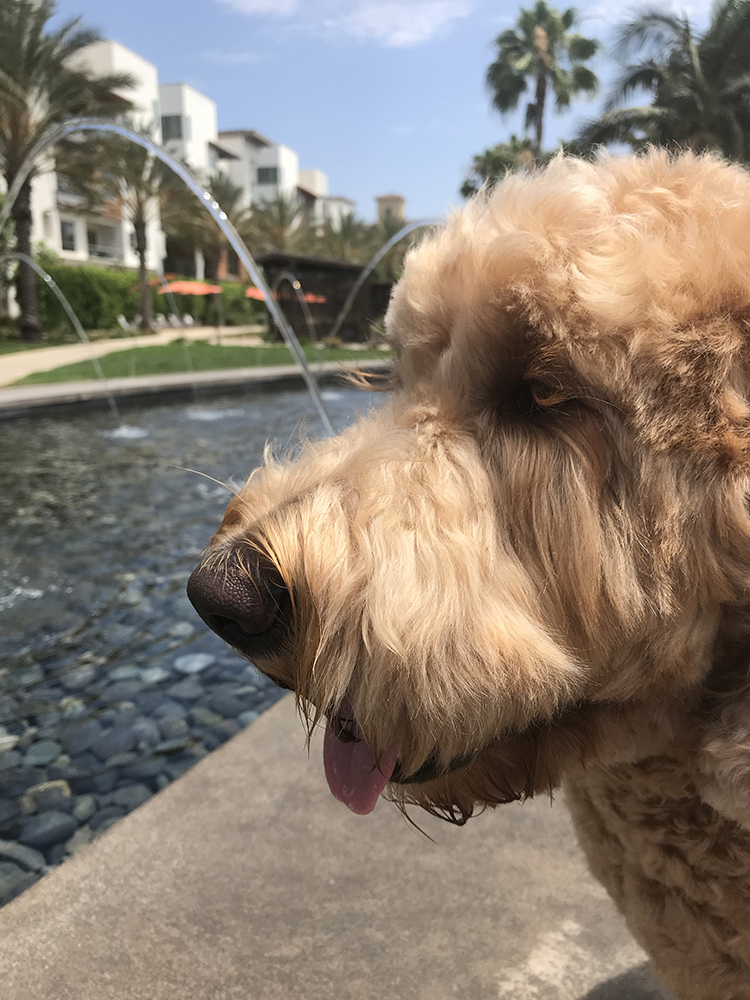 I Represent House… Roberts
Hidden Talent: In my sleep, I howl very loudly and run my legs very fast but I don't even remember it the next day!
Greatest Vice: My guiltiest pleasure has got to be breaking up dog fights. I see two dogs fighting (or playing!) and I feel that it is my duty to break them up. I have only-child tendencies.
Most Trouble I've Ever Been In: When I had my friend Ejner stay the weekend with me, I was not very nice and would not let him near any of my toys, my bed or my bowls. I was having an off day 🙂
Most Embarrassing Or Shameful Moment (For My Owner, Too): When mom caught me eating drywall off the living room wall. She was so upset…I couldn't even look her in the eye.
Most Daring Feat: I was just a young pup, about 12 weeks old. I went on my first (and only!) white water rafting tour with my parents, and almost fell out of the raft. I now wonder about their decisions as parents, after that day.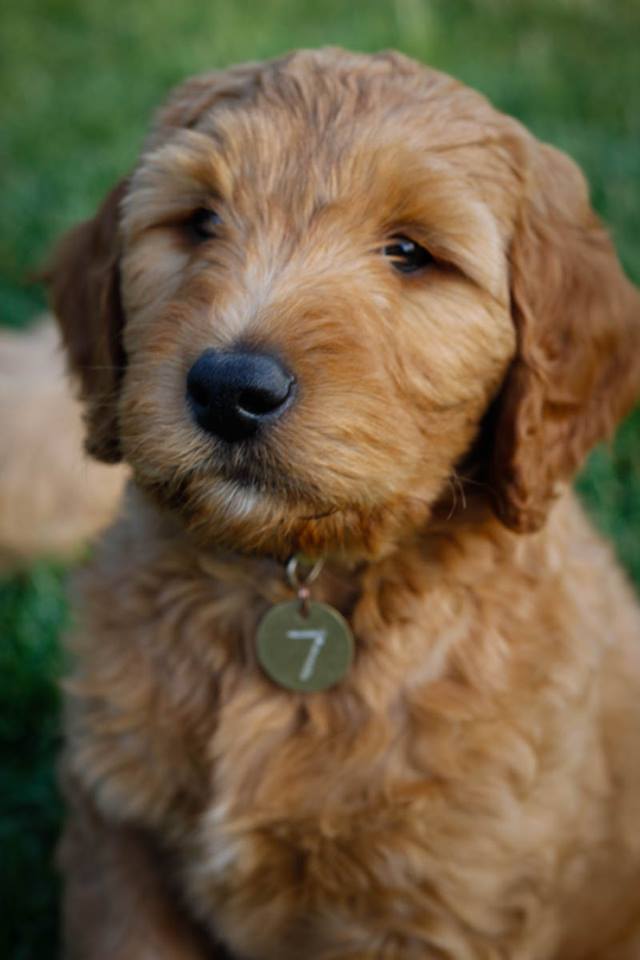 Where I Found My Furever Family: I was born in Erie, Colorado but now reside in Play Vista.
Proudest Achievement: Being very calm under high stress situations. I have learned at an early age how to fly on a commercial airline and not freak out on the other passengers.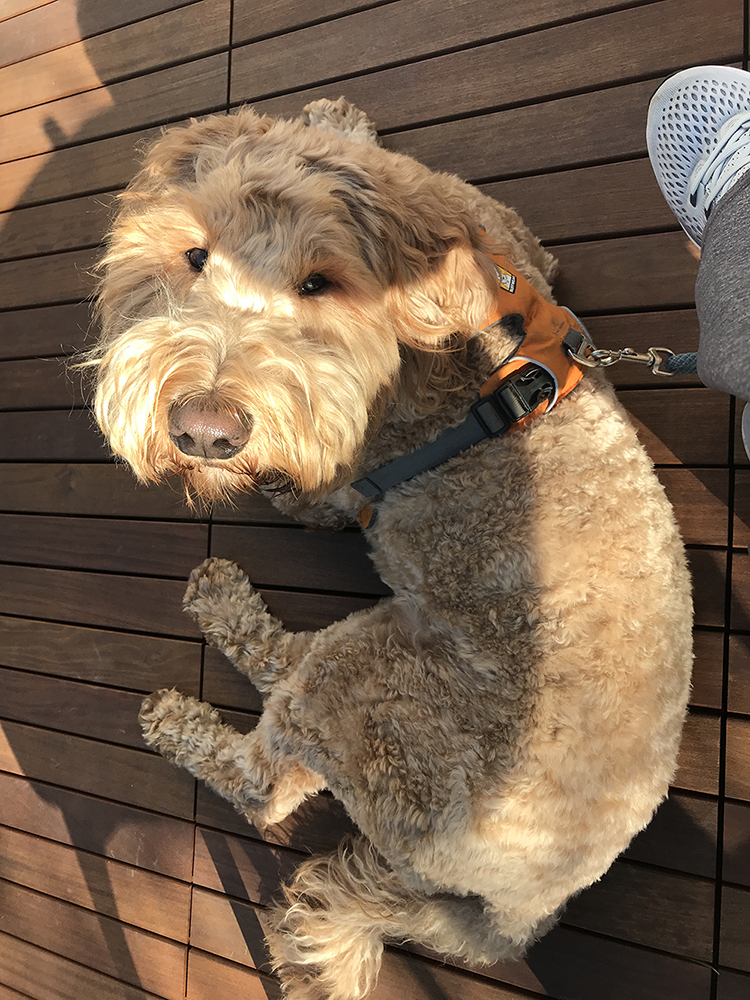 My Favorite Non-Profit: My favorite non-profit is KC Pet Project – my grandma spends every free minute walking and taking care of shelter pups!
What Makes Me A Challenger: I think of a challenger as someone who pushes the limitations. I challenge myself by NEVER sleeping at work. I never take a nap. Instead, I rest my face but am always listening to work conversations – this way I won't miss a beat at work. I know every-time a coworker goes outside to play, this way I can join them!
Want to meet more Wpro Pups? Check out our WproPets Instagram.