Ever wondered just how many awesome perks Wpromoters get to enjoy? We don't like to toot our own horn, but we think we offer some great extras for our employees to help them relax and Make Mondays Suck Less! We aren't just a dog-friendly office with awesome Fine Wine Fridays — we have so much more to offer.
Free (& Subsidized) Food
Fridays aren't just for fine wine. First thing in the morning Wpromoters are treated to fresh bagels and pastries to help kick off the second-best day of the week (next to Monday, of course). Anyone feeling peckish again around lunchtime can fill their bellies with subsidized lunches from EAT Club. Healthy and affordable, EAT Club will makes tummies and wallets happy! Anyone done with their work can come on down and join the Fine Wine Friday party that kicks off in the afternoon, often featuring spreads of dips, meats and cheeses, cookies, and other tasty treats!
Wpromoters don't just eat great on Fridays. They can enjoy great food every day of the week with daily EAT Club lunches, and Mondays and Tuesdays feature fresh fruit, fresh veggies, and greek yogurt. (And of course, for that guilty treat, we've got bowls of candy sitting at the front desk.)
Staying Active
At Wpromote, we take pride in our hard work. But we don't just work hard; we play hard, too. That's why we offer plenty of blood-pumping activities for Wpromoters to get involved in to stay active, burn calories, and just have a great time! Employees wanting to feel the burn can join the pick-up soccer games that take place throughout the year, join a rousing game of ping pong, or simply head out to the bocce ball court for a quick game. Anyone looking for something a little more relaxing can head to our twice-weekly yoga sessions, or simply take a walk around the property on the path our many dog-walkers use.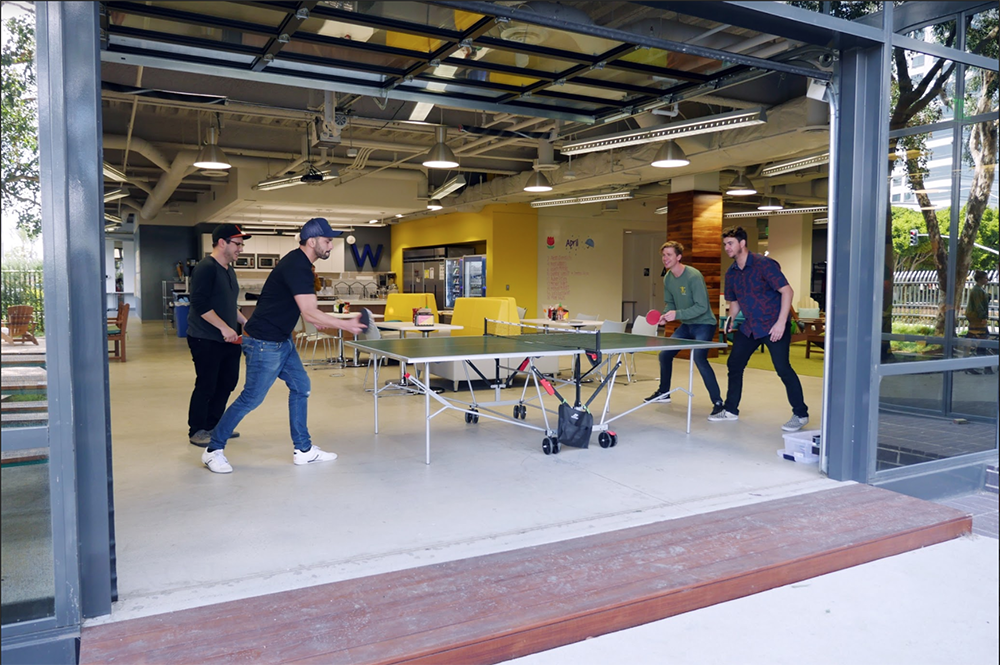 And speaking of dogs…
Canine Company
Have we mentioned our offices are dog friendly? Because we sure do have plenty of dogs to go around! Whether we're hosting a puppy bowl or having our fluffy friends join us in our workdays, we just can't be without our best friends.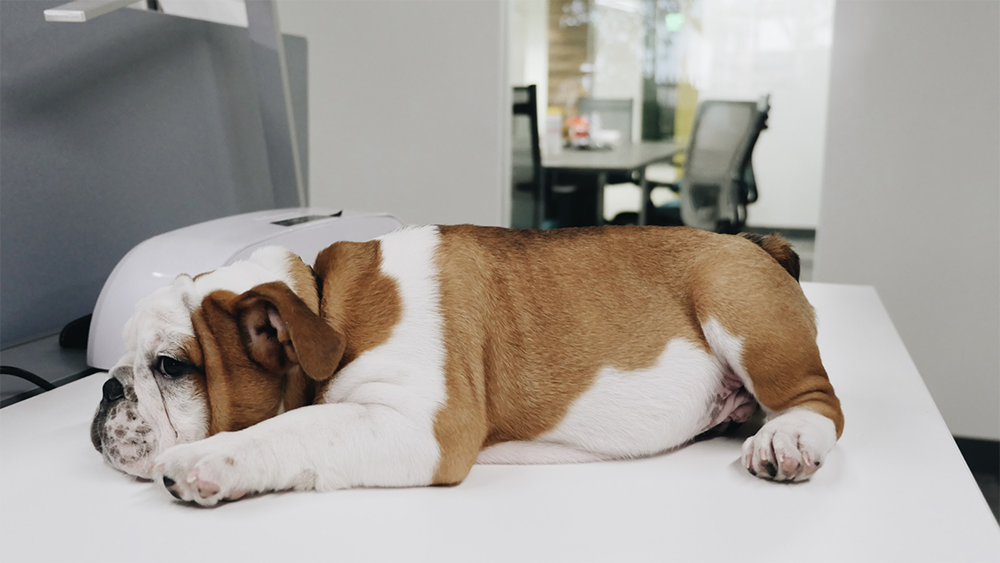 The official Wpromote Instagram features many more of our favorite moments with our barking buddies. Make your tail wag by checking out just how much the dogs of Wpromote love it here!
& Much More
The perks just keep on piling up. For Wpromoters that want to enrich themselves, they can join our once-weekly Lunch & Learns to expand their horizons, or sign up for Innovation Hours where they can discover the most cutting-edge tactics their coworkers are employing in their campaigns. They can become part of RISE, our initiative to empower professional women, or join one our many committees, such as our book club, our charity arm, Wprovide, or the Wpro Party Planning Committee.
Anyone looking to get the most out of what it means to be part of Wpromote can take advantage of the many discounts we offer through local and national partnerships with many different companies, such as Susie Cakes, DirectBuy, Zenni Optical, and more. While our health insurance options for employees include 100% basic coverage, we can even offer insurance for pets.
Not only are we proud to offer a flexible Work From Anywhere policy, allowing Wpromoters to be home for the cable guy or take their kids to the doctor, but we go above and beyond by offering unlimited PTO. That's right: we're challenging tech and entertainment giants such as Netflix and LinkedIn by offering an unlimited PTO policy of our own, allowing our employees to set their own schedules. Investing in our talent is a key priority for Wpromote, because we know that happy employees are the hardest-working employees.
Interested in joining this awesome team? Check out our careers page, or learn more about who we are.