Welcome to the sixteenth installment of our dog blog series! Take a paws and let us introduce you to Biggie, a curious bulldog pup who clears out entire rooms of people and falls asleep on the job.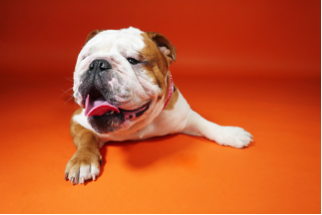 Nickname: Fat Boy
Human's Name: Dana Gonzales
Birthday: 5/5/2016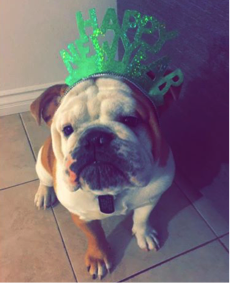 Breed: English Bulldog
Treat Of Choice: Ice
Absolute Favorite Toy: The squeaky kind!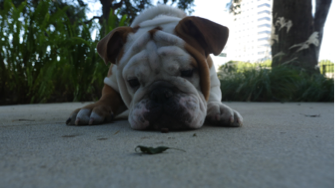 Favorite Place To Be Scratched: I like getting my face rolls rubbed.
On Weekends, I'm Most Likely… At the dog park making friends.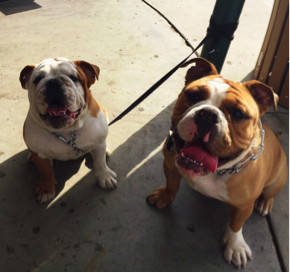 "My Morning Routine Includes… A quick walk, breakfast, and getting straight into naptime."
Which Office I Work Out Of: Los Angeles
Where I'm Most Likely To Be Found In The Office: In the downstairs kitchen, sprawled out and drooling all over the cold concrete.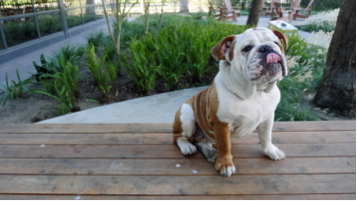 I Represent House… Fezzik
Favorite Website: Better Bully – I get sick sometimes 🙁
Hidden Talent: Silent but deadly farts.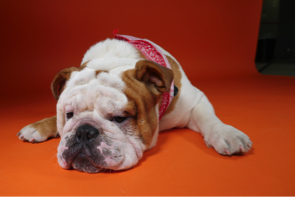 Most Trouble I've Ever Been In: Chewing on our stairs at home and pooping wood for days.
Most Embarrassing Or Shameful Moment: Falling asleep on the conference room table during an important meeting.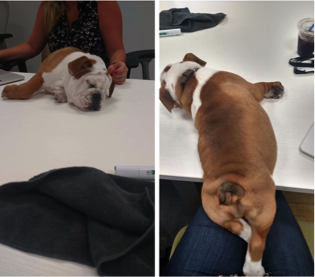 Where I Found My Furever Family: Mom and Dad offered to dog sit me over a weekend and I never left.
Proudest Achievement: Learning to go down the stairs – it took me almost 7 months!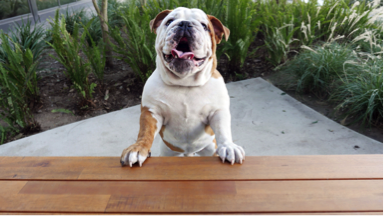 Want to meet more Wpro Pups? Check out our new dog bio page.