Welcome to the twelfth installment of our dog blog series! Take a paws and let us introduce you to Bear, a cuddly pup who could very well pass for your childhood teddy bear.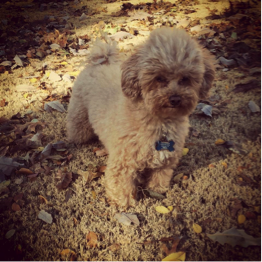 Nickname: Pooh-dle Bear
Human's Name: Alicia Fajardo Noohi
Birthday: 9/1/2007
Breed: Poodle/Bichon Frise
Treat Of Choice: Eggs. I do a happy dance when I see them.
Absolute Favorite Toy: Tennis ball – until I lose it under the couch.
Favorite Places To Be Scratched: Ears
On Weekends, I'm Most Likely… Playing with my people friends and bothering my sister, Chloie.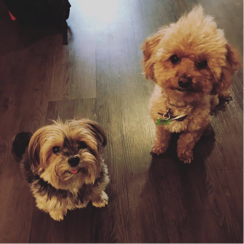 "My Morning Routine Includes… Morning cuddles and following my mom around while she gets ready."
Which Office I Work Out Of: Dallas
Best Friends In The Office & Why: EVERYBODY IS MY FRIEND! I am an aggressive cuddler and befriender of people.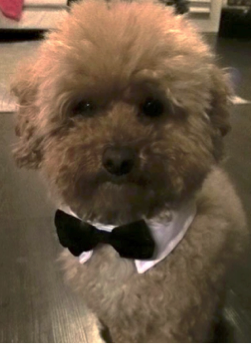 I Represent House… Iron Man
Hidden Talent: Turning your frown upside down.
Greatest Vice: Stealing food I know I shouldn't have, but try to eat anyway. Like that time I ate my mom's Pho when she walked away.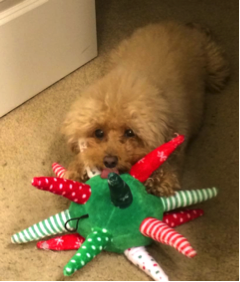 Most Trouble I've Ever Been In: In my younger days, I chewed the edge of a carpet and an iPod.
Most Embarrassing Or Shameful Moment (for my owners, too): I got mad at my parents because I wanted to play, but they left me! So, I threw a tantrum by pulling out everything from their gym bags and leaving them all over the living room. I didn't chew anything, I just made a mess to show them I wasn't going to take that sitting down! But then I felt really bad and told on myself when they walked in.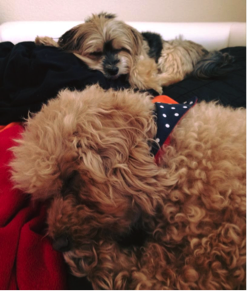 My Favorite Non-Profits: Cody's Friends Dog Rescue and The Love Pit
Want to meet more Wpro Pups? Check out our new dog bio page.