I spend a lot of time scouring Facebook and Instagram, gathering examples of popular ad themes and formats for our clients.
With Facebook now allowing you to view active ads for Facebook brands (you can go to any Facebook business page and click "Info and ads"), it's much easier to collect inspiration from competitors and brands that have a large Facebook/Instagram presence.
As you plan your company's creative roadmap, it's imperative that you keep the inspiration flowing. Today I'll be sharing a collection of ads I've saved as examples for short, mid- and long-term projects.
Prepare to be inspired!
Short Term, Fast Turnaround: Static Images, Reviews, Press Mentions
We place a major emphasis on well done video and slideshow ads, but still like to incorporate static ads into the mix. As far as which styles to roll out first for your brand, any of these themes could be effective. It all depends on your budget and timeline. I recommend A/B testing images, long vs. short copy, and different customer reviews / press mentions against each other.
Here are several ideas to consider:
1. Side by side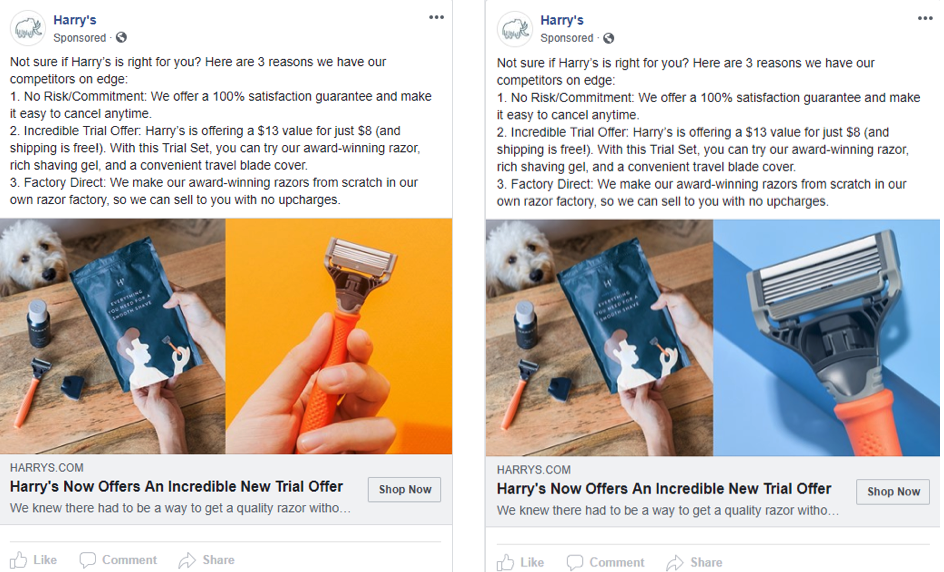 2. Reviews in copy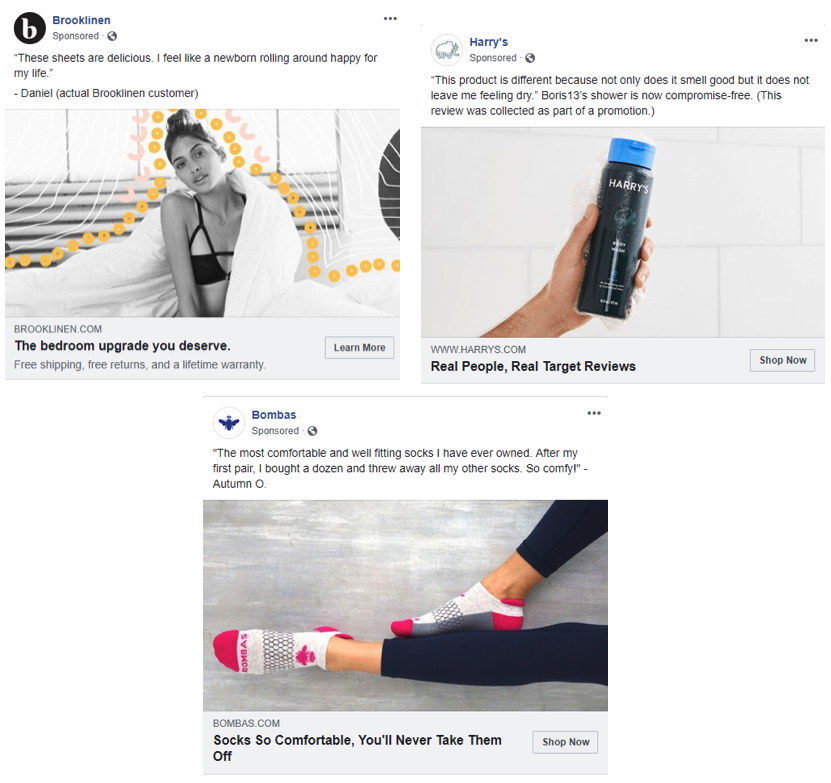 3. Press mentions in copy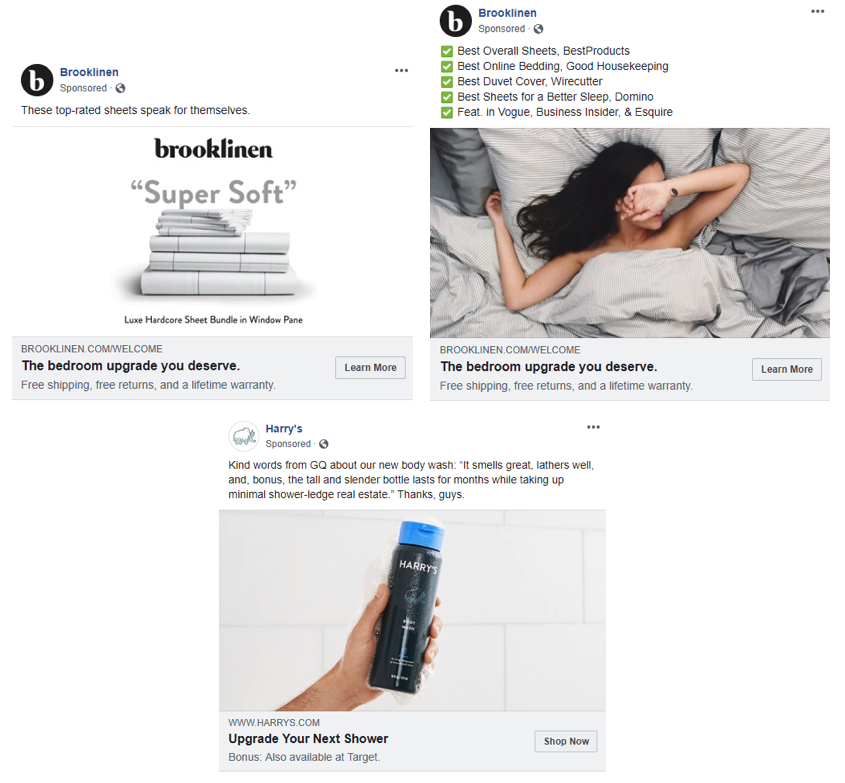 If these ad types work for your products, here are your next steps:
*Build a doc with top customer reviews
*Build a doc with press mentions
*A/B test top reviews & press mentions on top-performing images
Short to Mid-term: Slideshows / Videos Using Still Images
Overall, the creative recommendation we give to clients is to use static images with changing text overlay in a slideshow format. Static ads are useful, but I'm sure you've noticed the strong preference for video/ads with movement in recent months. It's important to ride that trend for best results. Here are some ideas on how to incorporate movement when you don't have video assets available:
1. Static text overlay on string of still images
2. Moving text overlay on static images (You can use customer reviews or press mentions!)
3. "Faking" movement using static images post-production
Long Term Projects: Brand / Informational Videos
Now let's take a look at some longer and more complex video ads. Several are basic branded videos, while others are more educational and have an infomercial feel to them. All are effective for demonstrating value and driving conversions. These videos require more production work & resources, so we recommend starting with simpler projects and working your way up to this once you have the budget and resources available. (Meanwhile, check out this great guide from our pals at Fit Small Business about optimizing your Facebook ads.)
As you begin to plan and execute on your creative roadmap, consider reaching out to us for help maximizing your Facebook and Instagram marketing efforts. Contact us today for a free paid social, email, and SEM audit.