Welcome to this week's social media round-up! Let's examine some aesthetic changes happening in Facebook and Twitter, then contemplate the complex nature of viral online content.
Facebook 'Notes' Gets A Facelift
Remember Facebook Notes? Originally imagined as a simple way to share long-form content on Facebook, Notes quickly became a second home for chain-mail type prompts (e.g. "Write a Note about your 25 favorite places to eat soup and tag 25 friends – or NO SOUP FOR YOU!").
Now, Facebook Notes has gotten a makeover. It features an uncluttered interface, drag-and-drop functionality and basic formatting options. You can browse through your Facebook albums directly from Note, hyperlink text, and add subheads. It feels like a legitimate blogging platform but stripped to bare bones features.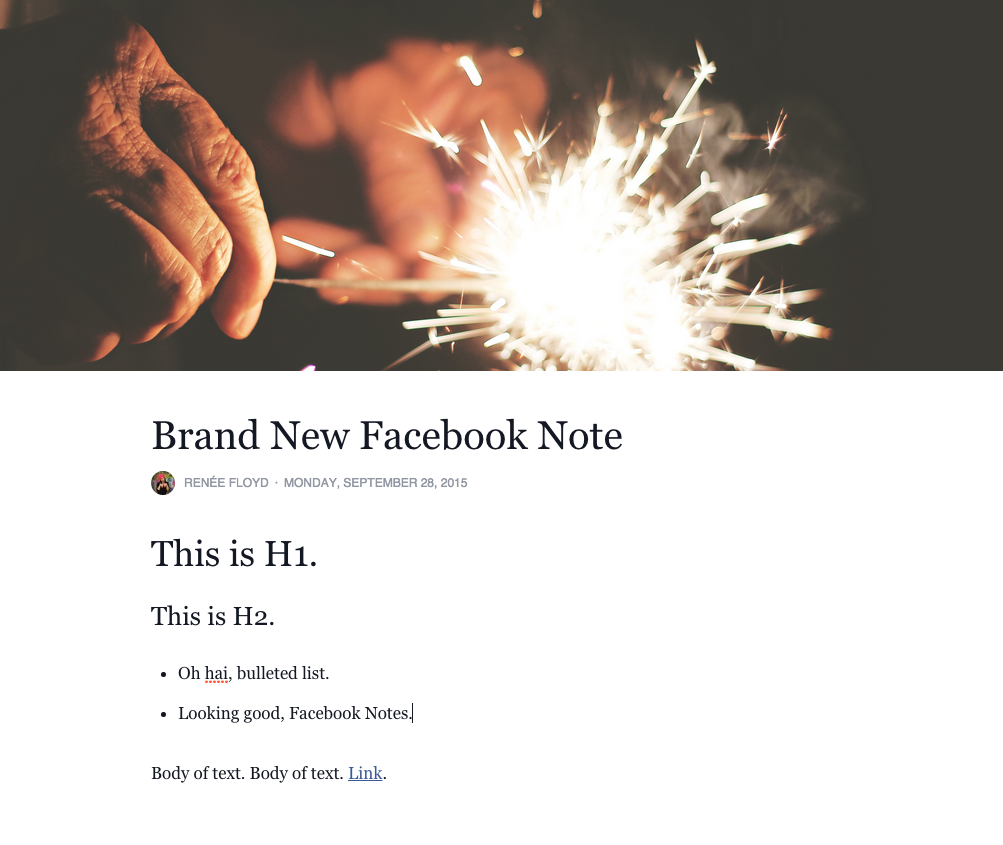 The improved Notes aligns with Facebook's overall strategy of becoming a hub of social activity and information. Instant Articles, Signal, and now Notes represent a strong indicator that Facebook intends to keep users on the site as long as possible – because who needs the rest of the internet?
Facebook 360 – A New Perspective
Facebook is becoming saturated with video content as user interest intensifies – and now those users can see even more of the videos they're watching. Users can manipulate the perspective of 360-degree videos posted to Facebook on both mobile and desktop. It's similar to moving around in Google Maps street view, but everything's moving!
As a perfect demonstration of what exactly this means, Disney released a 360-degree video promoting its upcoming film Star Wars: The Force Awakens.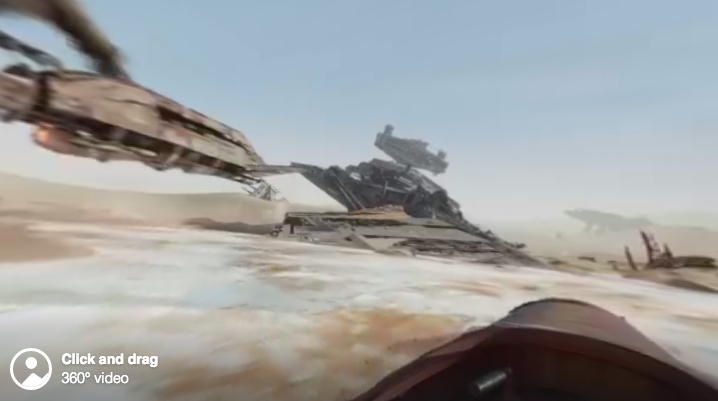 This video style promises to be more immersive than standard video; it will certainly be exciting to see how brands and studios take advantage of the feature.
Twitter Experiments With Audience Polls
Opinions have always been easy to share on Twitter (maybe even too easy), but now they could be easier to collect. Twitter has confirmed that it's testing a native polling feature that will let accounts create and share questions with multiple-choice options.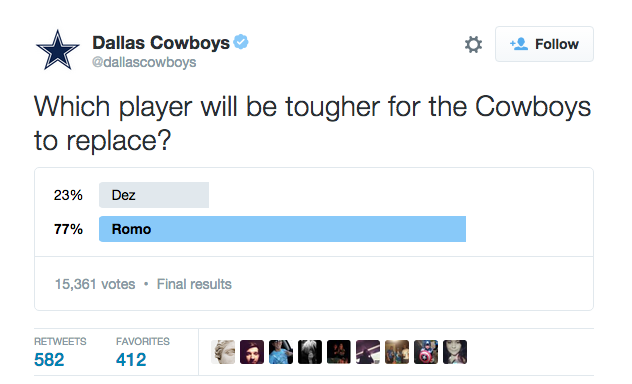 Twitter has released polls before, but they were limited to Twitter Cards (aka paid Twitter advertising). The latest poll feature will be available within the regular Tweet composition box.
It's unclear yet when these polls will be fully rolled out or where/how users will be interacting with the collected data. So far, the snark level is pretty high.
No Share, Don't Care
Twitter has redesigned its social sharing buttons to look more modern – that's not a big deal. But, one aspect of Twitter's redesigned engagement buttons is in stark contrast with the previous iteration: the missing share count.

Whereas before people could see how many times a URL had been tweeted, now that defining metric of an article's worth is gone. This change begs many questions: will this alter the decision-making process of sharing online content? Will this democratize content by letting it speak for itself? If a person tweets a page link, but later page visitors don't know about it, did it really happen?
Ponder that, readers!