Here at Wpromote, we're genuinely excited to see the contents of our inbox every day. Every fun gif and playful subject line speaks to our hearts. Cyber Monday deals come second to the emails themselves.
Okay, some exaggeration there. But we do love to see good emails, both from a design and a strategy perspective. We want to spread the email love and share some of our favorites time to time, starting with our first edition of Excellent Emails! Click on each email below to see the email in full.
>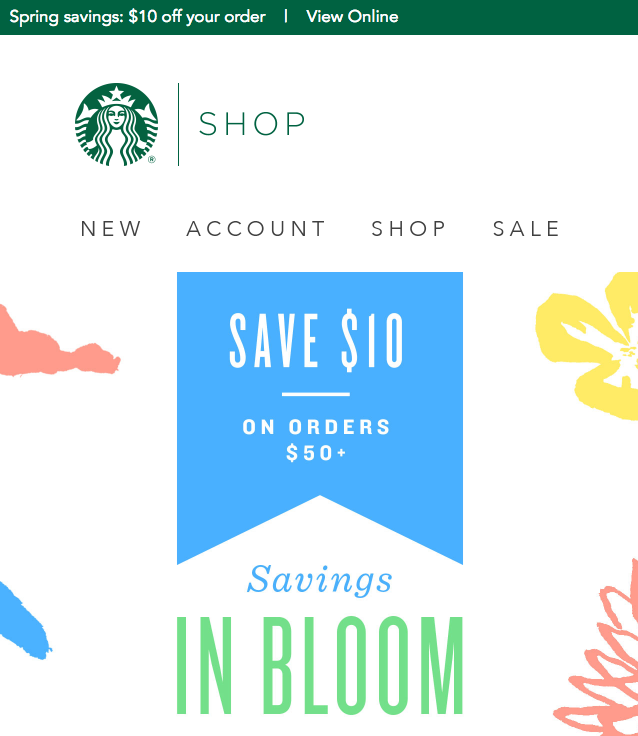 This email is aesthetically pleasing and uses a color scheme that says "spring" without going into pastel overload. It also does a great job of highlighting their offer as well as the must-have latest products.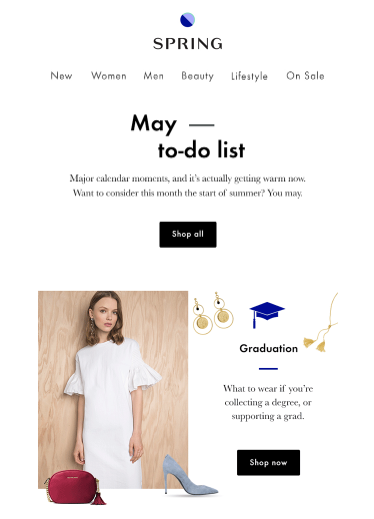 Besides being a brand named "Spring" for our spring edition, I absolutely love this email. It does a great job of being specific by highlighting different occasions while also including enough content to speak to a larger audience. Since they ask for gender in their email signup, I'm confident these events are highly relevant to their subscribers.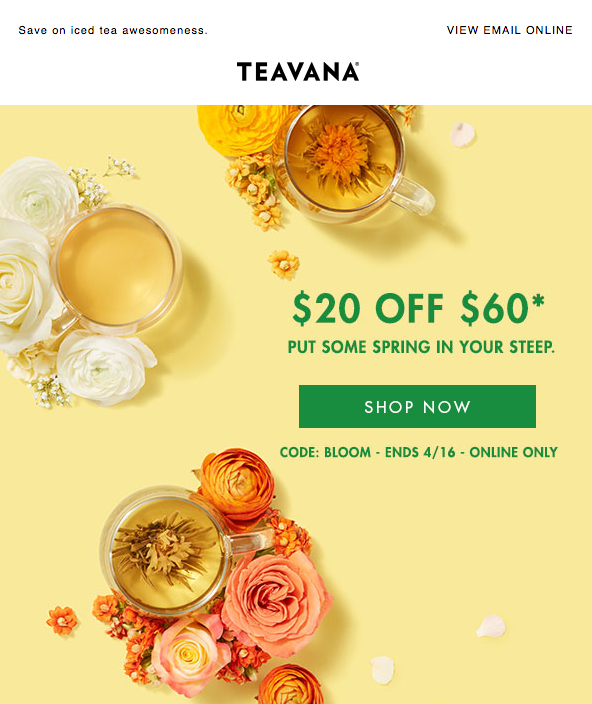 The overall design feels fresh, and the use of contrasting color CTAs makes it conversion-friendly as well. Win-win.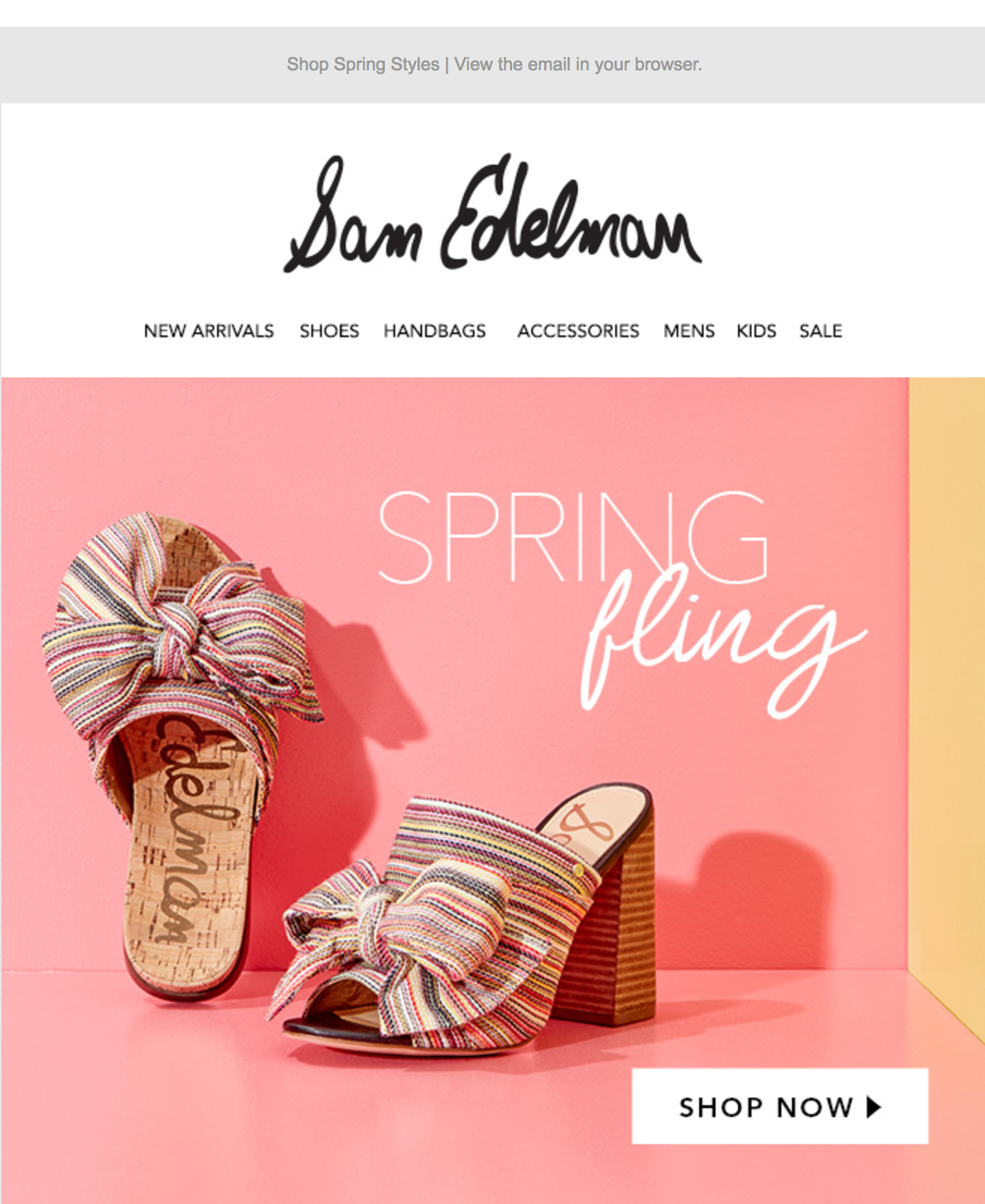 Okay, so here is the pastel overload I previously mentioned. But it works! Why? Their products are connected to the spring color palette, making said products more relevant. This is the time to create demand for these colors.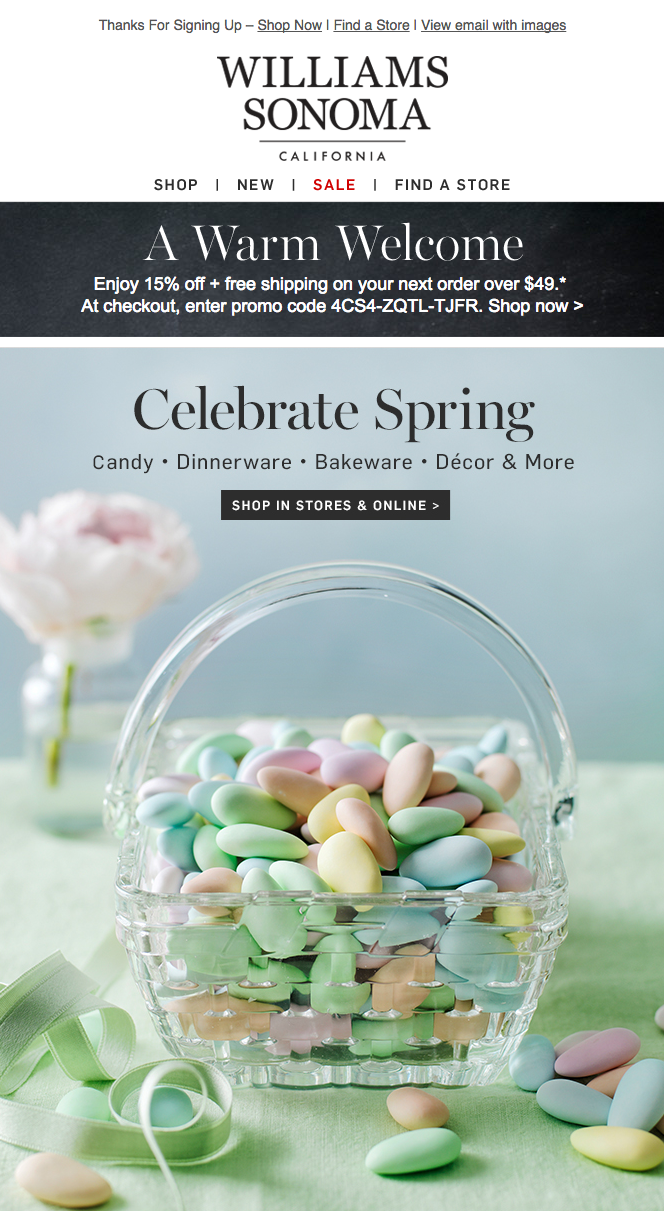 What would a spring email roundup be without some Easter content? This email gives very clear conversion direction with the black CTA button and offers product categories for those looking for specific items.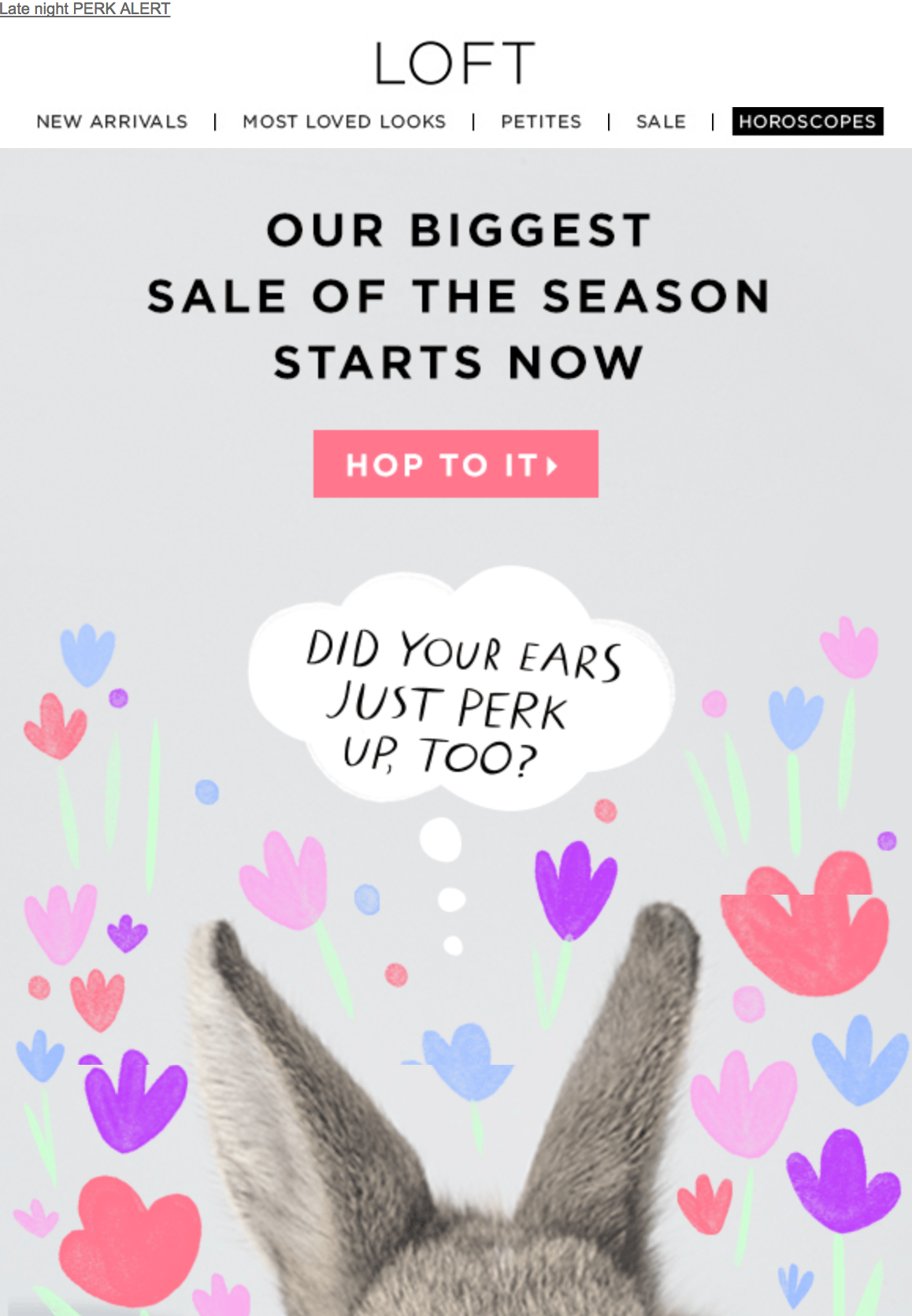 This email speaks to Easter indirectly and is just plain cute! The gif animation of the thought bubble and flowers makes this extra fun and eye-catching.