At 230 million+ monthly unique users, the gaming audience is now bigger than music and film combined. If your business isn't prioritizing getting in front of that massive captive audience, you're almost certainly missing out on new opportunities to connect with potential customers and dip a toe into the metaverse.
The fact of the matter is that marketers still treat gaming as a niche industry, and that couldn't be farther from the truth. A significant chunk of your target audience is probably already playing games, engaging on their phones, consoles, and computers.
Which brings us to the first rule of marketing: show up where your customers are.
Let's take a look at the marketing opportunities in gaming currently on deck and how your brand can make the most of them.
What is a gamer? The current gaming audience defies traditional assumptions
Most people associate the word "gamer" with young men spending their free time tethered to a Nintendo or Playstation. But the explosion of technology like smartphones, game genres, and ways to play and engage with games (not to mention the shift to a more virtual world as a result of the pandemic) has expanded and broadened the gaming audience at large.
Whether someone spends ten hours a day trying to master Elden Ring or gets up in the morning and plays a single daily round of Wordle, they're a gamer. More and more, that audience encompasses a wide range of ages, gender identities, professions, and more.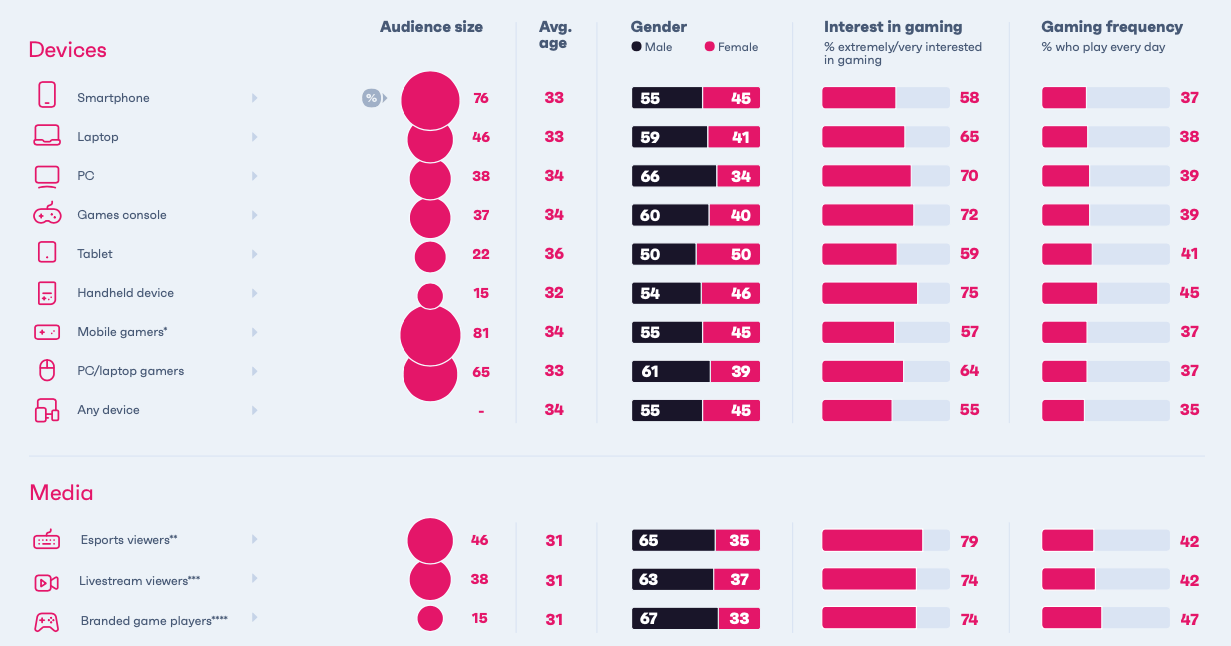 Start digging into insights about your audience, because many of them are probably already in that group: what kinds of games are they playing? Are they interacting with games in other ways, whether that's streaming their favorite player on Twitch or checking out playthroughs on YouTube? On what devices?
Gaming is not a monolith and offers an array of advertising options. Once you have a good idea of where your audience is in the gaming world, you can start to consider different advertising options for your business. Those can range from fully interactive options in the world of a game or more traditional brand marketing initiatives.
And the opportunity is only likely to grow.
What are key gaming advertising trends you should explore? Options to connect with customers
As the world of gaming continues to gallop forward, the potential for advertisers to connect with consumers in new ways is also on the rise. You should get comfortable exploring some of these established and emerging trends in gaming advertising.
As always, look for options that align with your business objectives and what you know about your audience.
In-Game Ads: In-game advertising is mostly available in mobile games right now. These ads are integrated directly into a game and often support a free play tier. They can take the form of banner ads on screen during gameplay, interstitial videos between levels or games, rewarded video ads that unlock special bonuses or capabilities in exchange for a view, or even playable ads the user can interact with.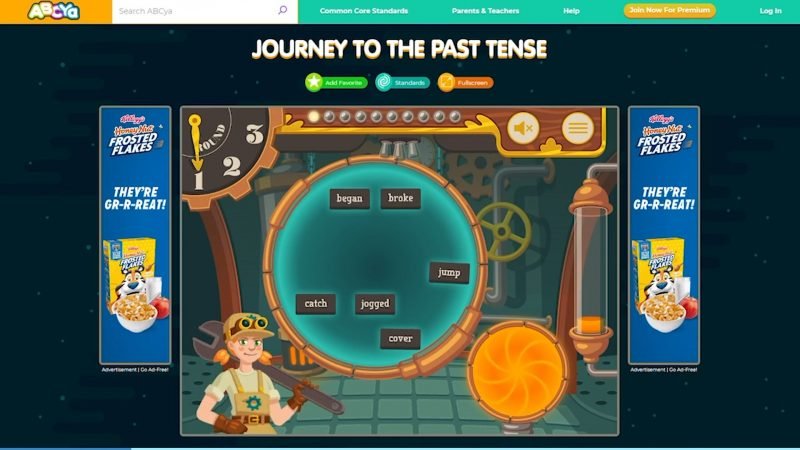 Source: Clearcode
It's extremely important to understand how users will interact with these ads and how disruptive they are. While they are capable of driving brand awareness, strong engagement, and revenue, they can also do the opposite if they damage the user experience.
Once you understand how the user will interact with your ads as part of the full game, take note that creative is key. If you know your target audience, you can lean into creative and messaging that are both complimentary and built to stand out from the rest of the experience.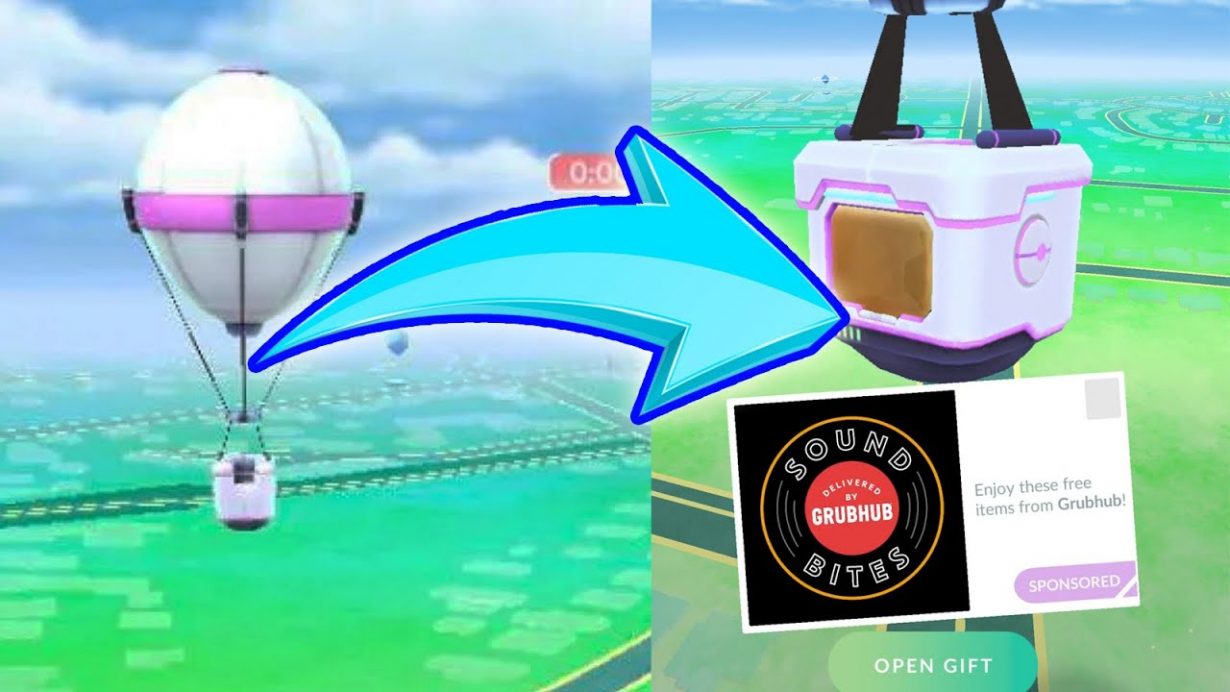 Source: Eurogamer
Keep in mind that mobile gamers aren't in the app to purchase products or do anything other than entertain themselves, so don't try and overengineer a direct bottom-funnel conversion; instead, focus on brand awareness or promotional offers that they can easily use on device.
Gaming influencers: Streaming services like Twitch have launched the profiles of individual gamers, and they represent another opportunity to connect with potential customers in a new way. Streams often include unskippable ads, and many gaming influencers have large social followings that can also be useful to marketers.
Too often brands assume that gaming influencers are only interested in gaming-related brand partnerships, but that's far from the case. In fact, non-gaming brands may stand out more from the crowd.
Like other influencer marketing, it's important to work with influencers that align with your brand. The tone and content of these streams can vary wildly, so make sure to fully vet potential partners and understand who their audiences are, how they're going to promote your brand, and what the general feel of their channel or social media channels are.
Brand and game partnerships: Some major games have started partnering with brands to experiment with new, more direct ways to build a relationship with an audience while they play the games they love.
Fortnite is at the forefront of this new trend; they've partnered with brands like Balenciaga and entertainment properties like Dune to offer custom branded skins that players can earn through event challenges or as in-game rewards.
This is currently the closest thing in the market to the more immersive type of advertising promised by the marketing in the metaverse hype, and could be a way to explore whether your audiences are interested in interacting with your brand at a deeper level.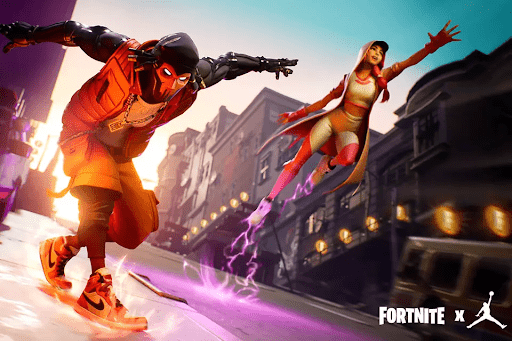 Source: EpicGames.com
VR and the metaverse: Virtual reality is, well, real today, but it's still a growing field. And it's worth noting that some major brands are experimenting with VR to simulate the experience of using their products or interacting with the brand. At present, these are mostly freestanding "experiences" developed and owned by the brand instead of integrated into games.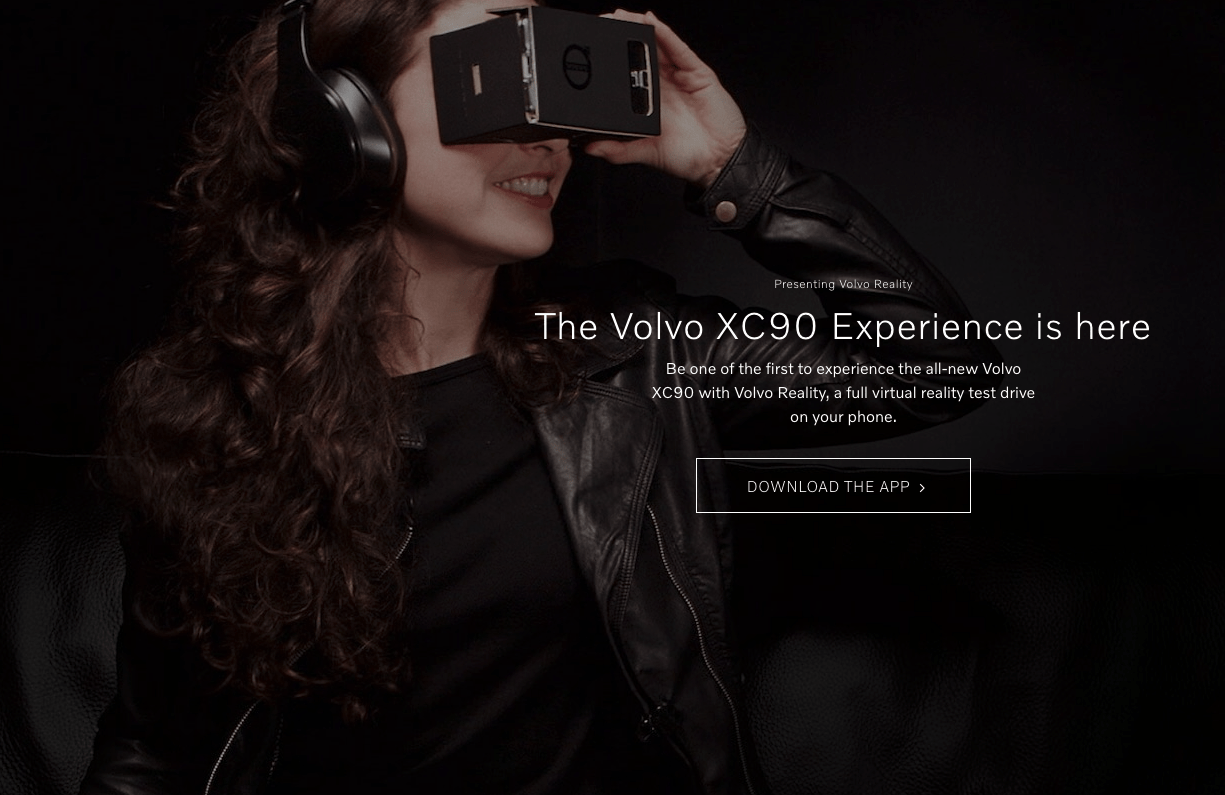 Source: Volvo
VR is in many ways the true precursor of the much-discussed metaverse: it comes closest to the combination of immersive virtual reality and digital life that many predict will be the next great frontier of marketing. Gaming studios, tech companies, and some brands are actively preparing for a future where the metaverse is a major player in the advertising space. Earlier this year, Microsoft purchased video game company Activision Blizzard, specifically identifying the deal as a building block for the metaverse.
These trends are just the beginning, and gaming advertising will almost certainly continue to grow. As the landscape continues to evolve, stay alert and actively engage with this space to explore new ways to connect with your customers through a variety of options, leaving your assumptions at the door and letting audience behavior take the lead in your decision-making.
Why should you add gaming to your advertising strategy? How to get started
One of the biggest advantages of advertising in gaming is the sheer amount of attention consumers devote to games. Many people pay close attention to the space and are constantly looking for the next big thing, new ways to entertain themselves, and exciting advances in technology that will provide a unique experience. Gamers are more likely than the average online population to consider buying computers, smartphones, media, and entertainment products that include everything from movie tickets to cars.
If you can find the right combination of games, ad type, creative, and messaging, your audience is out there, not just playing but likely willing to pay attention to what your brand has to say
So how do you get started?
Dig into audience insights to articulate the opportunity for your business: Before making an investment, go to your audience and figure out where they are spending their time when it comes to gaming and how that aligns with various types of ads on offer. Consider what you want to test that is likely to resonate and could align with your business goals; remember, you're the expert on your audience and how they are interested in engaging with your business, but you can't just rely on what's worked in the past.
Set goals and align on how you'll measure success: Consider what you want these new ads to accomplish, what they're built to do, and how the customer will interact with them. Are you driving brand awareness? Surfacing a promotion that could drive conversion? Or something else? Once you know what you want a campaign to do, make sure you're setting a realistic goal for your investment. If you're used to direct response campaigns, keep in mind that most options for advertising in games right now tend to sit in the upper funnel, so set your goals and KPIs accordingly.
Make the case for test budget: There are a couple of expectations you need to set from the beginning when you start experimenting with new investments in the upper funnel. You need to allocate sufficient budget in your preliminary tests to move the dial and give these campaigns enough time to actually make an impact on revenue. We recommend taking a performance branding approach to your gaming strategy, where you start by looking at the channels you're already investing in and setting up a framework to measure success in your new channels using metrics that allow you to evaluate performance across the board.
Start experimenting: Figure out what you want to test: messaging, creative, ad types, audiences, influencers. Prepare to track progress in real time with awareness proxies like brand search volume or social engagement outside of direct metrics that will likely take longer to bear fruit. Use that data to get a preliminary understanding of what's working and continue to test and refine your approach, but give your tests at least six months before assessing how the campaigns have performed as a whole. Then apply what you learn to future your future gaming marketing strategy.
If there's one thing you can always depend on in the digital world, it's change. You cannot afford to rely on the same old channels and tactics to market your business effectively and build a healthy funnel for your business. Opportunistic competitors who are more willing to take risks and capitalize on new ways to connect with audiences will quickly outpace you and steal market share if you're not careful.
Gaming isn't a niche business with an uncertain future, it's a massive, still under-tapped market that your customers are already invested in and engaging with, and you have the opportunity to get a head start on your competition. If you think your brand isn't the right fit for a gaming audience, challenge your own assumptions and go to your audience to find out. Don't let your brand get left behind.
Learn how to take a performance approach to new upper funnel opportunities to build brand equity and drive awareness with our full framework for Performance Branding: The Evolution Of Brand Marketing.