Last week, Wpromote and Google jointly held their eagerly anticipated Digital Growth Summit at Google's New York City, NY offices. The location offered beautiful views of Manhattan from Google's rooftop patio, and attendees were able to enjoy great food, intimate networking, awesome swag bags, and of course, engagement with the industry's leading digital marketing strategists. It was a full day of learning, insights, and innovations from some of digital marketing's most experienced thought leaders.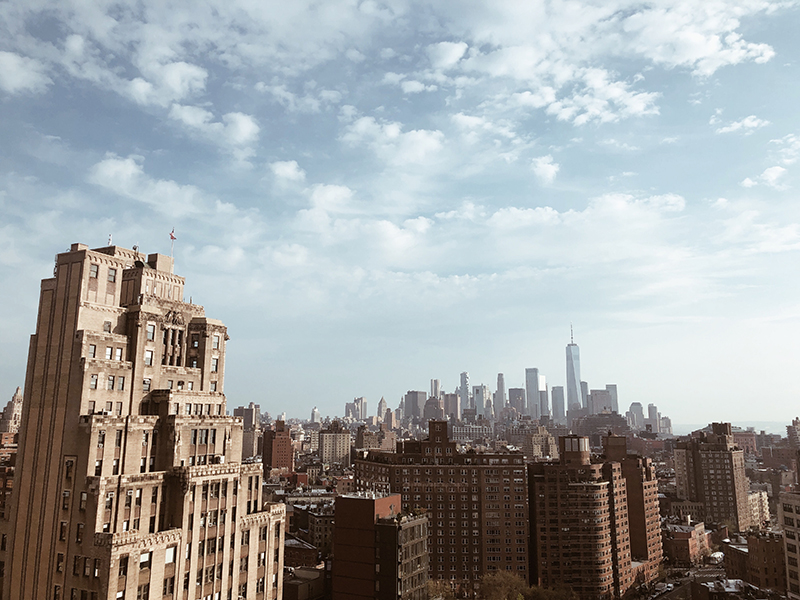 Want a taste of what you missed, or simply to relive the memories? Read on for our recap of this exciting event!
Cutting-Edge Content
Hosted by Tom Hammel, Wpromote VP of Paid Media, and Kelsey Ziomek, Google Account Strategist, the Growth Summit featuring keynote presentations:
The Future of Marketing by Tim Reis, Google Director, Traditional Managed Agencies
The 7 Marketing Questions Keeping You Up At Night by Mike Mothner, Wpromote Founder & CEO
Sessions such as:
Leveraging Automation To Grow Your Business by Sergio Cano, Wpromote Director of Paid Search, and Adam Mcdaniel, Google Regional Product Lead
Impactful Strategies For Effective Digital Creative by Jeff Harouche, Wpromote Vice President of Strategy & Planning, and Paul Pirrotta, Director of Marketing
Measurement Opportunities For Lead Gen by Brian Stumbaugh, Wpromote Senior Paid Search Manager, and Tom Chesnick, Google Head of Industry, Performance Marketing
Winning Video On Youtube by Justin Mann, Google Group Manager, Traditional Media Agencies
And An In-depth, Interactive Panel:
Shifting Your Business Mindset To Fuel Success with Tom Hammel, Wpromote VP of Paid Media, Elizabeth Pilkington, J.Mclaughlin VP of E-commerce, Jamie Arneson, Wpromote Account Director, and Tom Chesnick, Google Head of Industry, Performance Marketing
Check out the agenda over here to learn more about each session's topic and speakers.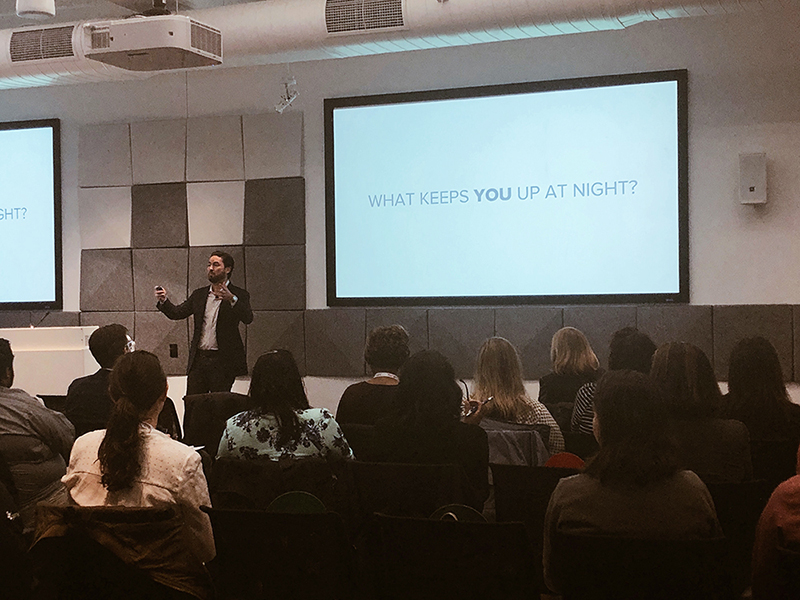 The day's content focused on four "Growth Groups": data intelligence, lead demand and generation, bottom line growth, and creative. Each session dealt with one or more of these Growth Groups, teaching attendees how to boost their attribution and reporting, methods to improve lead quality and generation, the best ways to implement and measure LTV, and how to go about developing optimized, performance-driven creative. Tom and Kelsey gave the event great energy, leading ice breakers, guiding attendees between sessions, and, in Tom's case, hosting a session of his own. Tim Reis and Mike Mothner gave their audiences a taste of where marketing has been and where it's going, talking about the evolution of marketing strategy and how to tackle digital marketers' most pressing questions about how to stay competitive in a rapidly evolving industry.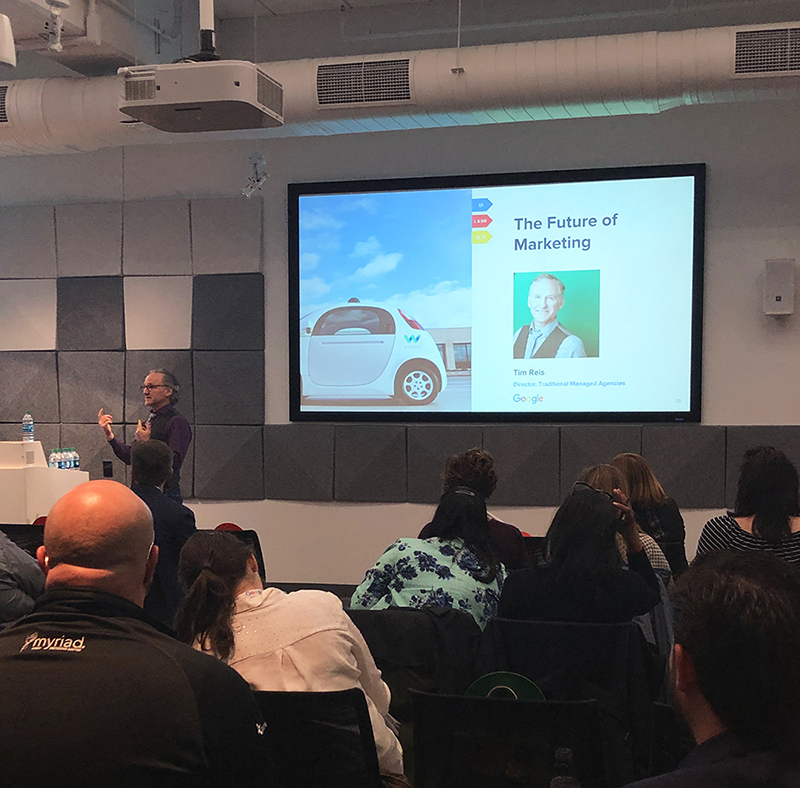 Other sessions, such as the YouTube, creative, lead generation, and automation discussions, gave attendees immediately actionable tips to bring back to the office as well as compelling data about the growing power of one-to-one personalization, building customer lifetime value, and creating sustainable, scalable business growth through adaptive strategies. The panel focused on how Wpromote and J.McLaughlin worked together to shift the classic fashion brand's perspective to focus on driving profits rather than simply meeting KPIs, promoting business health and success for a long time to come.
Fun, Food, & Friendship
Of course, while the summit offered amazing learning opportunities and innovative insights, there was even more to do. During the morning's coffee breakfast, attendees were able to mingle and get to know one another before diving into a hilarious and crowd pleasing ice breaker which let attendees weigh in on whether topics like the Kardashians and Game of Thrones were "hot or not." After a morning of building camaraderie, attendees were launched into their first few sessions before breaking for lunch. Lunch featured signs on the tables listing the four Growth Groups, allowing diners to sit and chat about the areas they were most interested in, trading ideas, mulling strategies, and building connections.
After the next slate of sessions, a midday break featured Magnolia Bakery cupcakes adorned with Wpromote's logo! The day ended with a networking-focused Happy Hour with key takeaways, wine and beer, and amazing views of the New York sunset from the rooftop patio.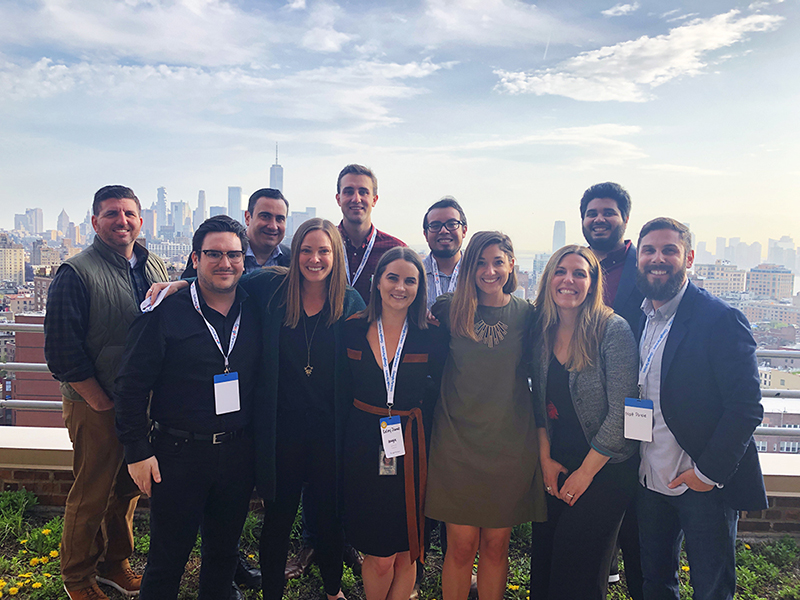 Throughout the day, attendees were able to enjoy the spoils of some great swag bags, with goodies including a Think Like A Challenger bag, Irving Farms Coffee Roasters, iconic NYC coffee cups, Google Partner swag, and 4 wristbands in Google's iconic colors to match the Growth Groups, allowing attendees to show off their interests and let others know what they wanted to learn more about, making networking even easier and more fun!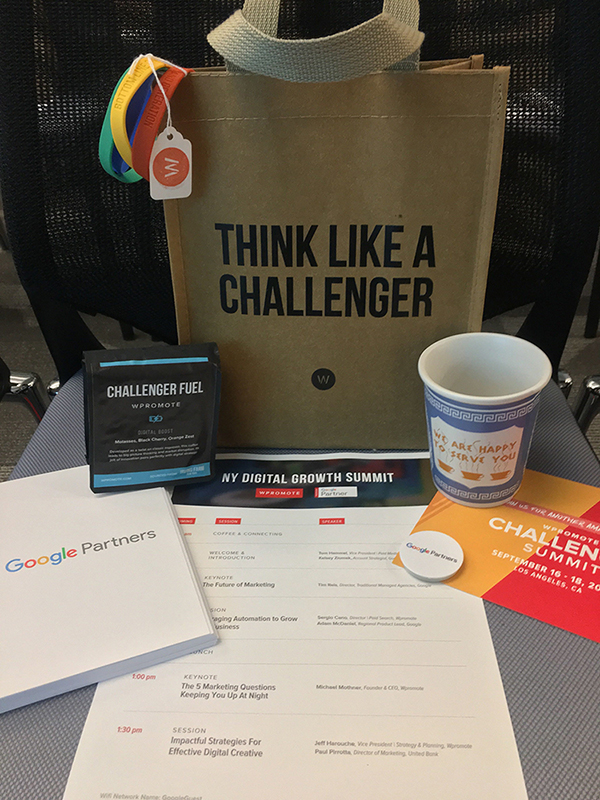 What's Next
The Digital Growth Summit was a resounding success, with Wpromoters, Googlers, and summit attendees all intermingling to educate one another and come away more experienced and prepared to transform even the toughest marketing challenges into opportunities for advancement. Of course, this day was just a taste of what you'll be able to expect from 2019's Challenger Summit. Get ready to complete your transformation from Challenger into Champion by registering for the Challenger Summit today! Join us in Los Angeles this September for even more digital growth strategies that will help your business soar.