After a year of planning, our 2019 Challenger Summit came to fruition last week in beautiful Santa Monica, CA. From fun visual illusions to main stage content, our goal was to help attendees "get a new perspective."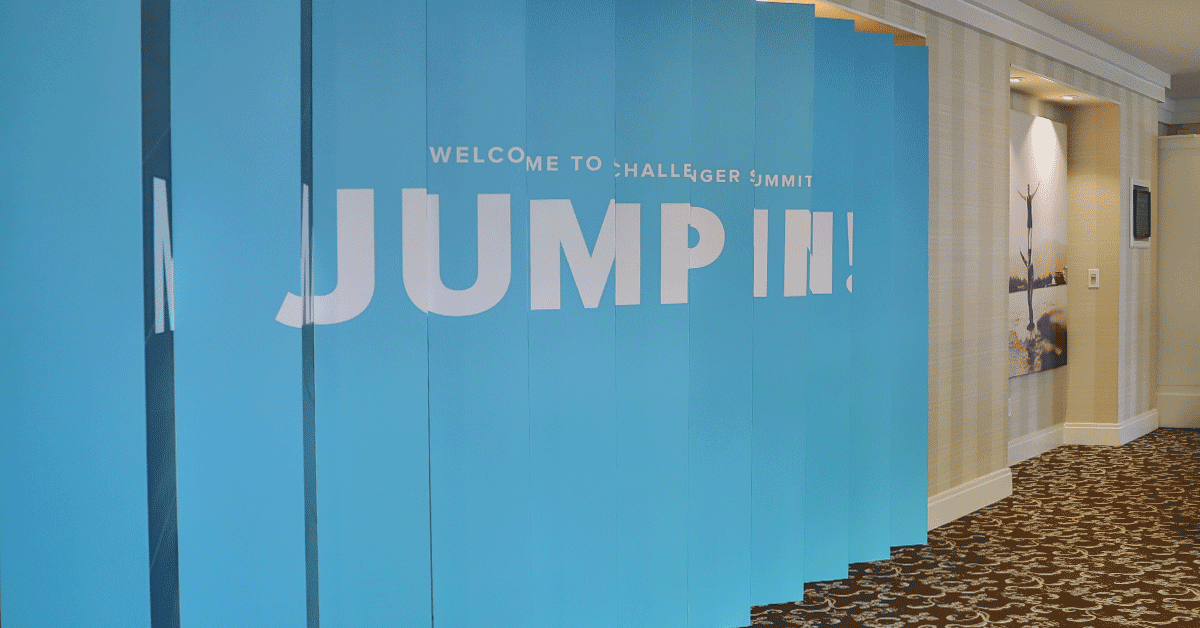 Being a Challenger can mean a lot of things, but for us, it means thinking differently and pushing ourselves beyond what has worked well in the past.
Our amazing Challenger speakers all led us to get new perspectives on the topics that are driving the future of digital marketing. Here are some of our favorites:
You Need To Know Your Story – Wpromote Founder & CEO Mike Mothner kicked off the day by speaking directly to the importance of having an authentic brand message. It especially hit home for retail brands who need to really differentiate themselves from big competitors like Amazon and any reseller platforms.
Go Beyond Personas – For businesses that can't rely on demographic information, finding ways to become more personal is a consistent challenge. But even for companies who think they know their customers, personas can be a marketing trap. David Allison's keynote on Valuegraphics was an expert lesson in how we can go beyond demographics and consider what consumers truly value.
Customers Deserve Better – Microsoft's Purna Virji showed how AI can help connect the dots for customers and enable us to create better experiences for them.
Data Goal Posts Are Changing – Simon Poulton, Wpromote VP of Digital Intelligence, gave a whirlwind tour of how expectations around what you can do with your data are changing. The future is here!
Give Everyone A Seat At The Table – Our main stage speaker Sonia Thompson approached this topic and emphasized how your marketing, from images to copywriting, shows potential customers whether or not you saved a seat for them.
Everyone Wants To Do The Right Thing, Well – But that's not always easy. Google Head of Customer Analytics Neil Hoyne showcased how brands are using data in new ways and why only the curious companies may survive.
The Definition Of "Video" Has Evolved – Asher Rapkin, Facebook Director of Global Business Marketing, gave an exciting look into the future of augmented reality and showed how visual storytelling is evolving from a broadcast media to a participatory one.
Can You Answer "Why You?" – For every brand, this was a question that really resonated throughout the day.