According to data from Statista, as of August 2019, "30 percent of U.S. internet users between the ages of 18 to 34 years reported they had purchased something via social media."
For online retailers, this information is vital as millennials, the age range examined by Statista, are an extremely important segment of the population to focus on as they make a staggering 60 percent of their purchases online.
What this data amounts to is that social media is not just a destination for posting content and driving traffic, but a powerful means of converting followers into customers.
Part of what makes social such a prime sales channel for eCommerce marketers is the colossal number of people that have integrated these platforms into their daily lives.
In fact, social media usage data from Pew Research Center shows that, of U.S. adults, 68 percent are on Facebook, 35 percent use Instagram, 29 percent engage with Pinterest and 27 percent utilize Snapchat.
Therefore, social media marketing for eCommerce brands is a goldmine waiting to be tapped. Ready to learn how to increase social media sales?
Top Social Media Platforms
The number of social media websites seems to expand weekly. However, not all are a retail boon.
That said, the main ones that merchants can utilize to scale an eCommerce business are:
Facebook
For nearly every retailer, their audience is on Facebook. With the company housing 2.4 billion monthly active users, the odds that a brand's target audience is not present on the platform are almost nil. Facebook gives retailers a myriad of sales options to implement. With the ability to create a "Shop" tab on a business page, sellers can list a wealth of products, thereby allowing consumers to purchase merchandise directly from Facebook.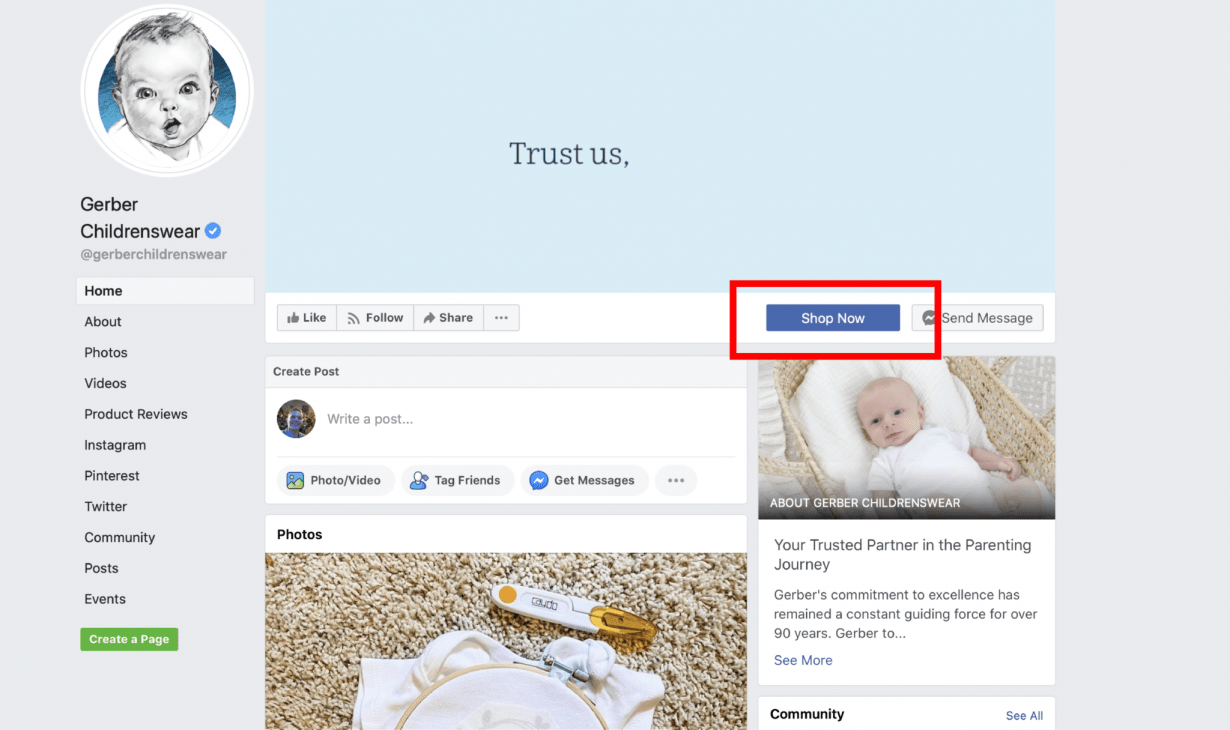 For retailers, this is a completely free feature that can generate tons of insights around clicks, views, purchases, and more for each item.
This doesn't even mention the other Facebook eCommerce features to reach shoppers like granular targeting, tracking and advertising elements.
Instagram
Instagram (which is owned by Facebook) is another gargantuan sales opportunity for eCommerce businesses, touting over one billion users. Moreover, 59 percent of U.S. millennials use the platform.
Instagram's sales power is derived from its image-centric nature. With features like Shoppable Instagram posts, eCommerce retailers can tag the products shown in images. For instance, if a model is wearing a specific pair of sunglasses sold on the site, merchants can tag the item, highlighting its name, price and purchase link.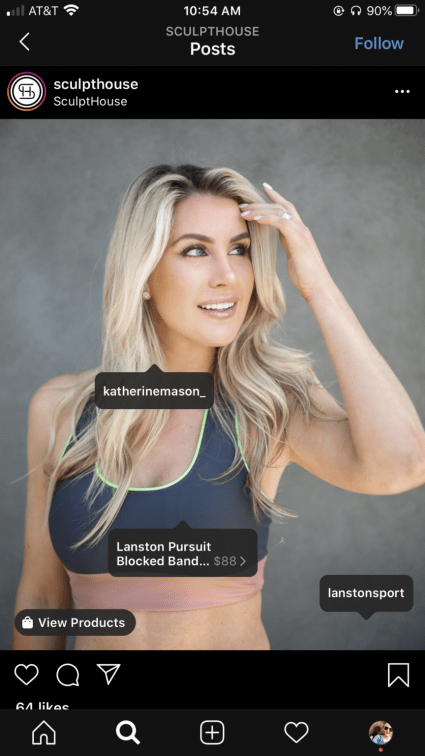 This is an essential feature for two reasons:
Before Shoppable posts, the only link brands could highlight were in their bio sections
Instagram data from Yotpo shows that 30 percent of users have purchased something they saw on the platform
Features like Shoppable posts significantly streamline the purchase process for sellers on Instagram.
Check out this in-depth list of Instagram-specific marketing tools that you can utilize to boost your efforts.
Twitter
While the previously mentioned platforms dwarf Twitter, the company is still one of the biggest social sites online. Pew Research social media data shows that, in 2019, 22 percent of U.S. adults were on the platform, with 42 percent of them accessing the site daily.
While this may seem like a disadvantage, where Twitter shines for retailers is that they can generate clicks for literal pennies on the dollar. Since most eCommerce ads today are run through Google, Facebook and Amazon, there is less competition on Twitter, thereby making the ads less expensive to run.
While Twitter's audience may be smaller than other platforms, 22 percent of the nation's adults is nothing to scoff at when looking to generate traffic and sales.
LinkedIn
LinkedIn is essentially the professional version of Facebook. With over 575 million members, LinkedIn is the perfect platform for B2B organizations.
While users can run ads on LinkedIn, a more effective tactic for this platform is to drive eCommerce traffic by starting a group and providing relevant individuals with valuable information related to products or services.
Through this portal, sellers can dole out advice, promote webinars or similar events and potentially provide free samples or trials. That said, it is crucial to ensure that business owners only invite relevant individuals to a group and generate an apt name for the community that clearly communicates the topic at hand.
Additionally, if sellers are going to develop an active presence on this site, it is important to revamp the company's LinkedIn profile to help others learn about the brand and showcase industry authority.
Pinterest
Pinterest is another image-based platform. With over 322 million monthly active users, Pinterest is a prime location for eCommerce retailers to marketing their goods.
This claim becomes quite apparent when examining Pinterest marketing statistics that show 40 percent of the platform's users earn an annual household income of $100,000. Moreover, those same stats reveal that the average order value driven by Pinterest is $50, which is one of the highest for all social websites.
When speaking to promoted Pins, retailers tend to generate, as Pinterest reports, "$2 in profit for every $1 the advertisers spent. When we looked at gross retail dollars instead of profit, that translated into a $4.3 return per dollar spent."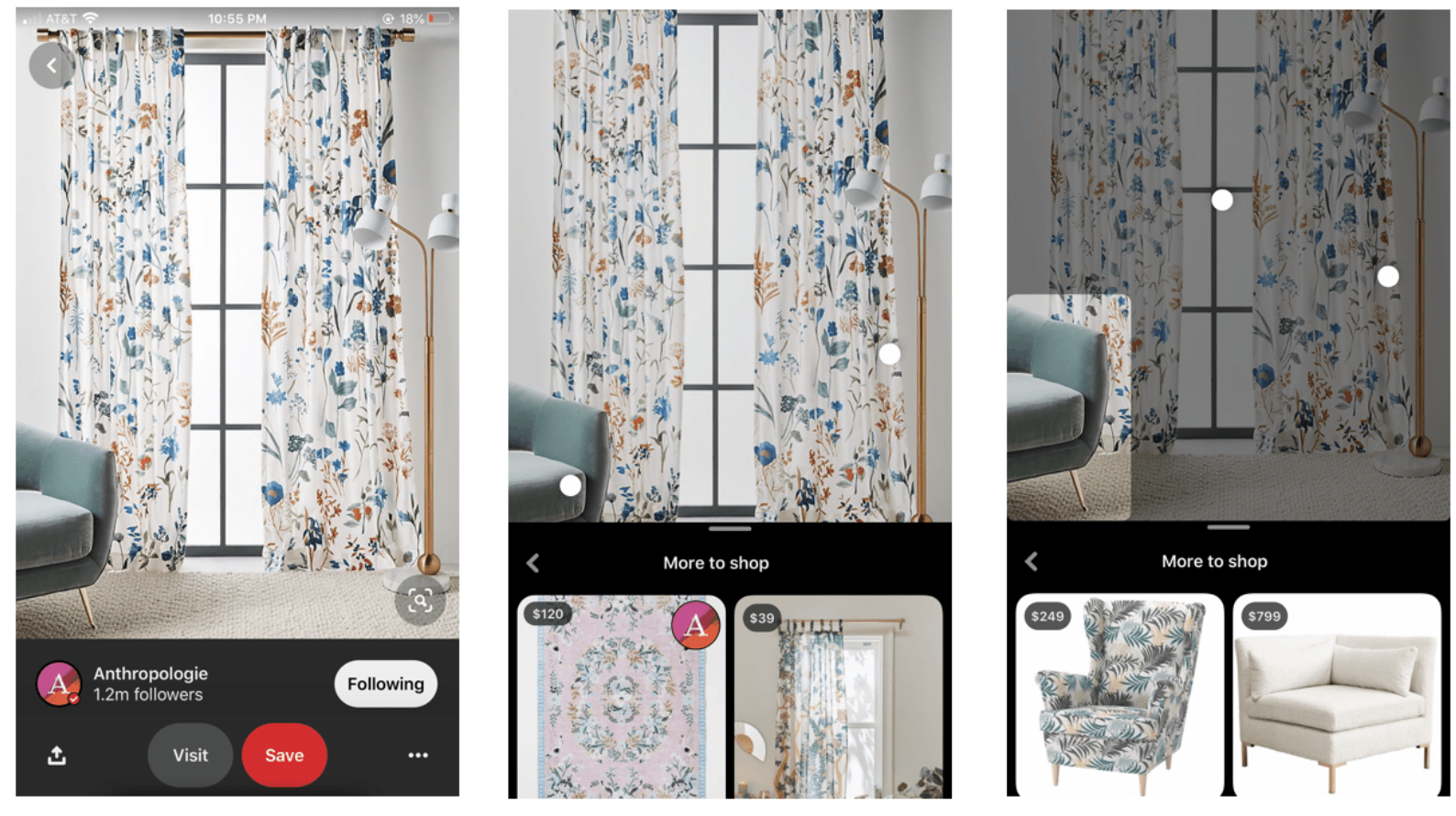 Additionally, Pinterest has made a conscious effort in recent years to become even more eCommerce friendly. The company's new "Complete the Look" feature is a "visual search tool that recommends relevant products in the home decor and fashion categories based on the context of the scene. For example, if a user searches for a beach scene Pin, the platform will recommend products found in similar images such as hats, sandals and sunglasses… As a result, brands will potentially gain more exposure on Pinterest as more of their Pins are surfaced via visual search."
Pinterest is a fantastic platform to grow a brand through social commerce.
Snapchat
Once the underdog of social media websites, Snapchat has earned its place among the most prominent online destinations in the world.
For brands that target a younger audience, Snapchat is a premier location with the service touting 16.4 million users between 12 and 17-years old.
In terms of its eCommerce capabilities, the company launched a variety of ad options in late 2018, enabling retailers to highlight collections and product catalogs, utilize pixel targeting and take advantage of other significant eCommerce-focused elements.
Moreover, earlier this year, Snapchat launched its Dynamic Ads feature, with the company citing successes, stating: "Online fashion boutique Princess Polly saw early successes with a 66 percent decrease in cost per purchase and a 171 percent increase in ROAS."
Why Social Media Is Important
If it weren't apparent enough, social media has become an integral part of the omnichannel eCommerce marketing ecosystem. The reason for this is not only the immense reach these platforms possess but also the sheer volume of traffic and sales that these channels engender.
As eMarketer reported on the state of social eCommerce in 2019, "Social referral to retail eCommerce sites has grown 110 percent in two years, outpacing all other referral channels."
Because of the tremendous influence that these websites wield for online retailers, merchants must understand how to lay out a profitable strategy for utilizing the sales power contained within each social network.
Tactics for eCommerce Social Media
For retailers to reap the benefits of social media, it is necessary to possess a thought-out, documented strategy for earning visibility, traffic and sales. To achieve these ends, it is essential for merchants to:
1. Establish Goals
The first step in laying the groundwork for any project is to define specific goals to meet. Frankly, there is little point in publishing content and engaging with followers if there is no aim to achieve or means of monitoring progress.
Retailers must specify the exact parameters for success to understand if their efforts are successful or a waste of time, energy and money. Therefore, merchants should consider setting benchmarks based on:
The amount of traffic to be generated
Follower counts
Engagement rates
Conversions
There are other goals that retailers can set, but these will suffice to begin the brainstorming process.
2. Provide Value
Merchants will not build an engaged following by continually posting links to product pages. Social media users want value from the pages they follow. Therefore, it is incumbent upon sellers to establish content offerings that will benefit followers. This aim can be achieved by figuring out the topics that shoppers care about, and posting content that speaks to those issues, pain points and interests.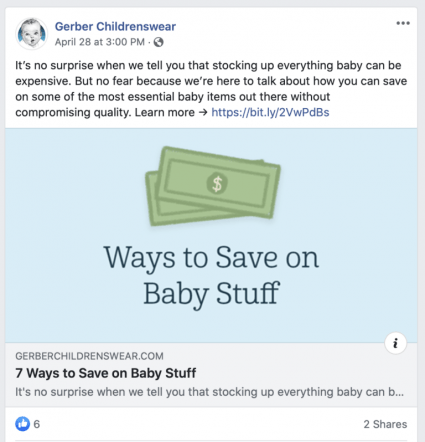 However, this isn't to say that brands shouldn't act in a promotional manner. Promotion is necessary but should be tempered with a variety of other posts that make no sort of sales pitch.
When sellers do highlight their brand's offerings, it is necessary to shine a light on the best, most unique aspects of their company or products. One of the best ways to do this is to create long-form content.
3. Start a Blog
An effective eCommerce content marketing strategy is a necessity for earning social sales. Blogging, despite its age, still serves as a fantastic stream of new content that can inform, inspire, educate, entertain and convert consumers into paying customers via social media. Moreover, producing blog content can help to turn an online brand into a recognized thought leader in a given niche, thereby elevating the company to new heights.
4. Optimize Posts
While optimizing posts for specific keywords won't push it up in a user's feed, it will potentially earn it more exposure, particularly to new audiences.
By incorporating relevant keywords and hashtags in social blasts, brands can increase their visibility for users that are searching for information on the topic at hand.
Therefore, retailers should take the time to perform keyword research for their posts to help new users uncover the content.
Furthermore, in today's visually-oriented age, including images and videos is another powerful optimization tactic.
5. Showcase Social Proof
Social proof is vital for earning sales online. However, retailers don't want to look like they are pandering by posting screenshots of product reviews.
Instead, one of the most powerful ways to share reviews is to utilize user-generated content to show how much other customers love a brand and its merchandise.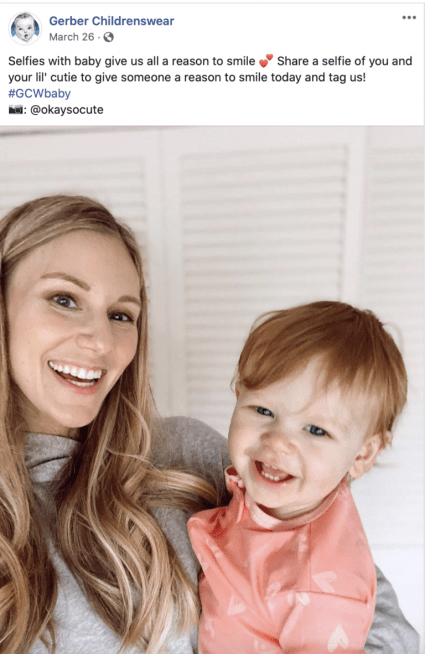 By approaching review sharing in this way, retailers are likely to gin up a slew of sales as 82 percent of consumers say that user-generated content is "extremely valuable" when making considering if they should buy an item.
6. Share Visuals
When speaking to social media websites, visual content rules the roost.
Illustrating this point, 80 percent of marketers use visual assets in their social media marketing. Moreover, 85 percent of millennials have bought a product after watching a video about it.
Therefore, retailers must understand how to build a video marketing campaign to promote across social media sites as this type of visual content is the single most effective for driving sales.
That said, images and blogs are still an essential part of the mix, but sellers should home in on creating and sharing great videos that engage, inspire and sell.
However, do not take this as a blanket statement; each platform is different and requires suitable tactics for that particular website.
7. Engage Followers
Remember, social media is about being social.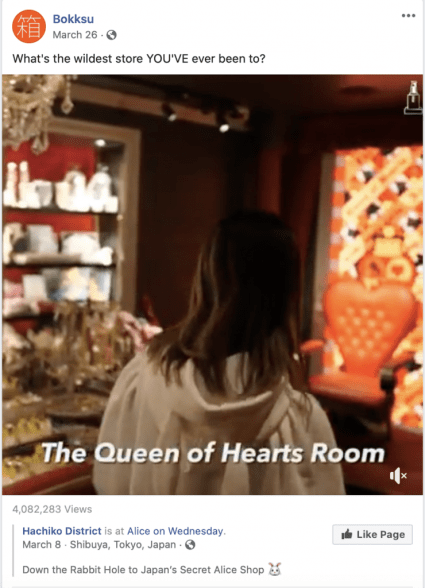 Getting posts to translate to increased traffic and sales requires that retailers engage and connect with followers. When people have positive and compelling interactions with a business, they are much more likely to recommend the company to others.
However, to form a connection, everything can't be about earning sales. Most of a brand's posts should be about general topics related to their niche. Then, when merchants post something a bit more salesy, followers are most likely to interact.
If a follower posts about a purchase or chimes in on one of a company's posts, responding with a comment will make that person feel included in a dialog, and other followers will see that the brand is interested in its customers.
For those that need evidence of this strategy's effectiveness, just check out Wendy's Twitter account or any of Zappos.com's social properties.
8. Be Consistent and Concise
In the digital age, all businesses and influencers are effectively engaged in an attention economy. If retailers don't post to their social channels consistently, people will forget about them. To obtain the reach and engagement necessary to generate a meaningful amount of traffic and sales from social, it is critical to post regularly. The easiest way to make this a reality is to create a social content calendar.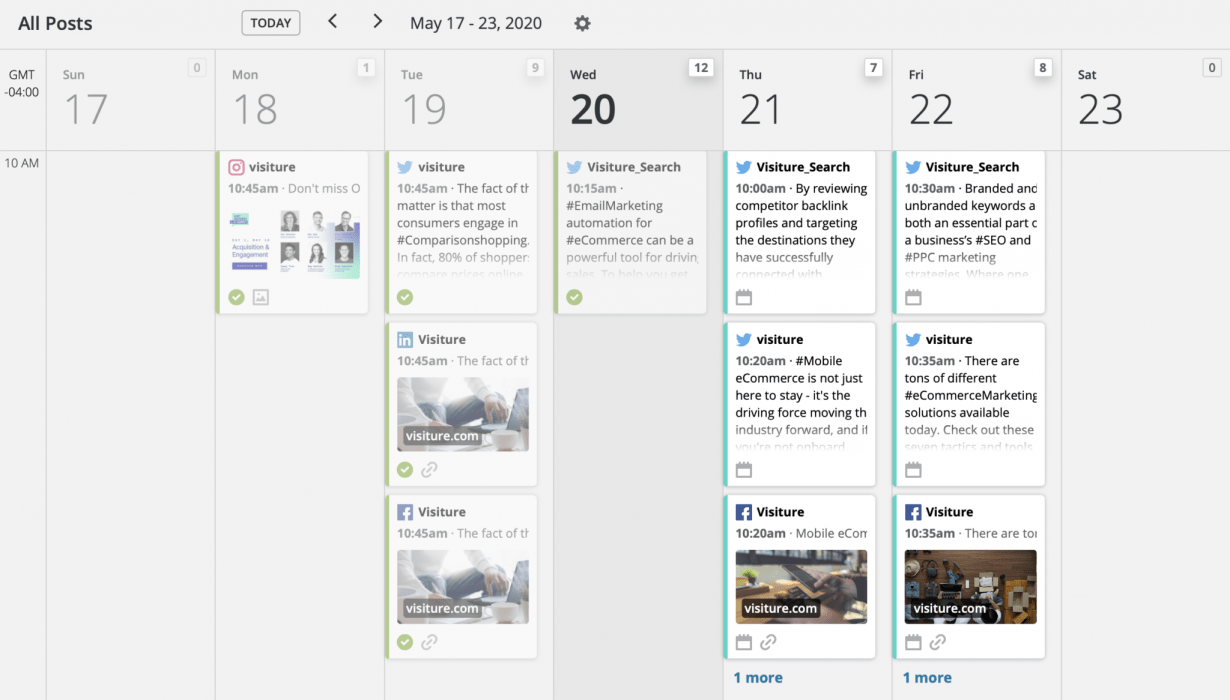 Similarly, in that attention economy, people are often stretched thin and not willing to commit to extraneous social posts. Therefore, keeping messages short and to the point is the best strategy. In fact, this is precisely why images and videos are such powerful tools on social media.
9. Employ Hashtags
Hashtags have become a staple on most social websites. On destinations like Twitter, Facebook, Instagram and others, hashtags provide retailers with a means to enhance their organic discovery by reaching folks who search for those specific terms. However, merchants should keep in mind that "hashtag etiquette" is different for each site. While it may be okay to post nine hashtags on Instagram, Facebook may frown on that same tactic. Therefore, retailers should take the time to learn how to use hashtags for each platform they leverage.
10. Master Paid Advertising
While it was only touched upon earlier, virtually every social platform has its own version of PPC advertising. While this is the only tactic that has a price tag attached to it, it is a critical one in an era of dwindling organic reach.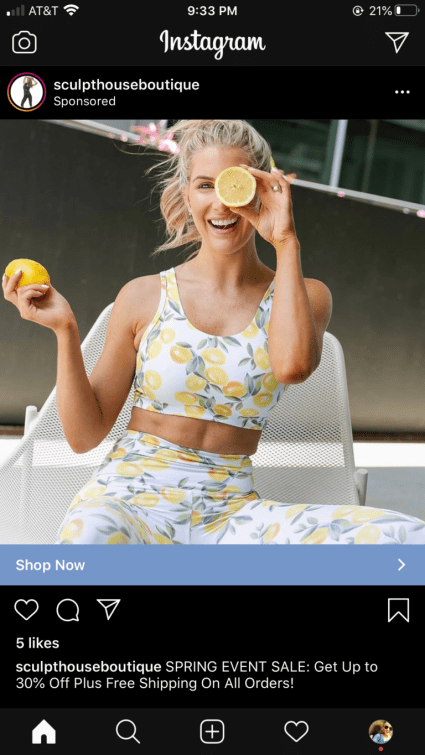 Moreover, there is a wealth of different ad types that merchants can employ to engage audiences. For instance, sellers may want to utilize retargeting ads on Facebook but opt for Shoppable posts on Instagram (which touts the same ad options as its parent company).
Since PPC is one of the primary methods that retailers use to drive traffic to their sites from social media, it is also imperative that these folks become audience targeting and personalization gurus. Most social platforms today provide advertisers with a smorgasbord of targeting options that can generate an extremely refined, niche audience that is highly likely to convert.
The types of targeting options that most sites these days offer include dimensions like:
Age
Gender
Location
Income
Interests
Languages
Additionally, destinations like Facebook provide sellers with the means to target Custom Audiences and Lookalike Audience, which are consumers that have interacted with a brand previously or closely resemble those existing customers, respectively.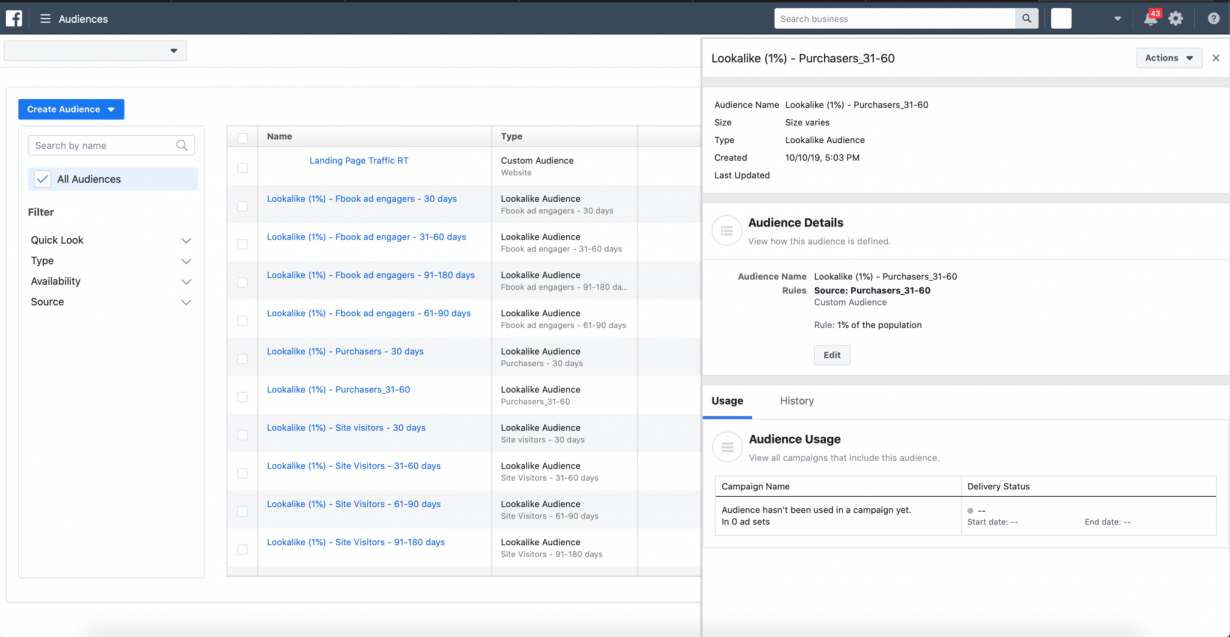 With the multitude of ad formats and targeting options available to retailers, it would be an inexcusable waste to not intimately learn the ins and outs of these powerful advertising techniques.
Most consumers are active on social media. These sites have essentially become the internet's central hub. Utilize the tactics listed above in your eCommerce social media marketing strategy to earn more awareness, traffic and sales.