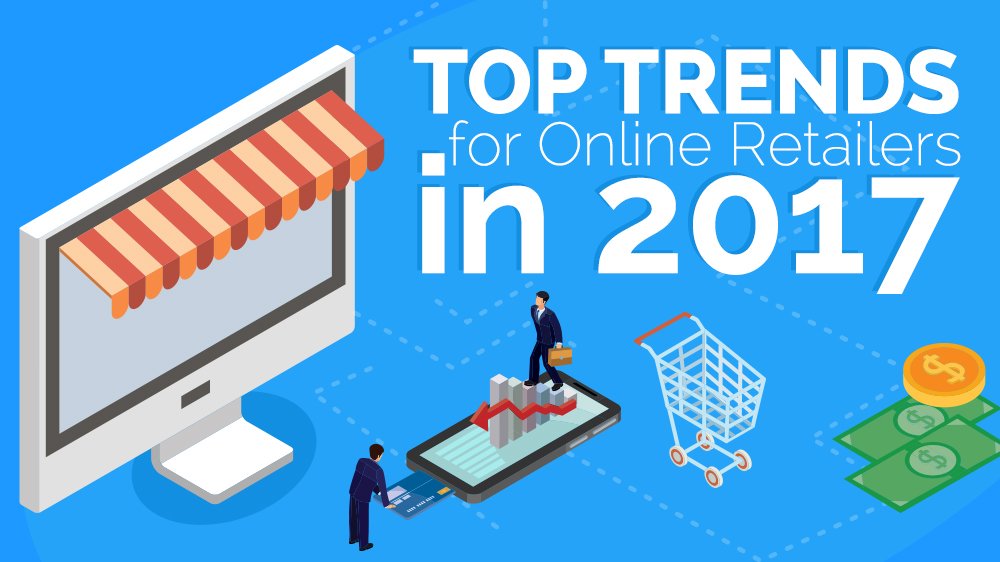 Introduction
Ecommerce is a rapidly evolving industry. Not only are trends constantly changing, but more and more people are shopping online than ever before. In 2015, online sales totaled $335 billion. Experts expect that number to increase to $523 billion by the year 2020. That would be a 9.3% growth increase per year. However, currently, ecommerce sales are growing by around 14%.
Why is ecommerce such a big industry? Convenience. People would rather stay at home and shop online than have to deal with going to a store to shop. In fact, 51% of Americans say they prefer to shop online. That number increases to 67% for Millennials, who will soon have the most buying power in our society.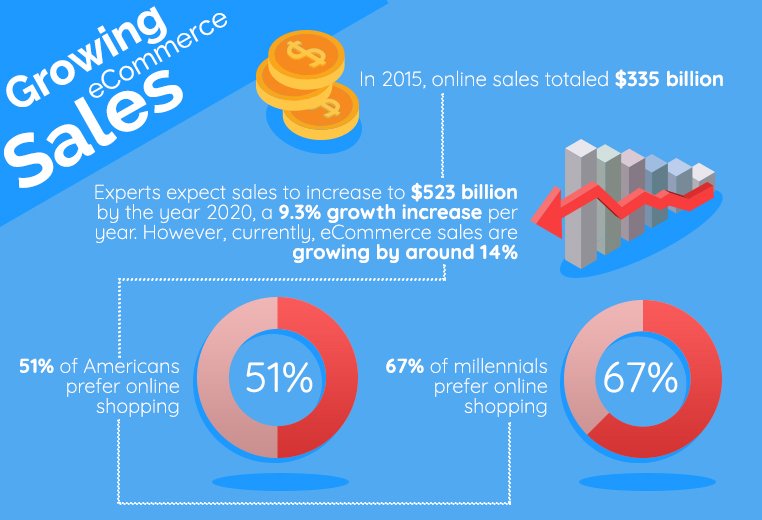 With the demand for online shopping growing, ecommerce merchants who sit idly by are not going to cut it. The only ecommerce merchants that are going to succeed in today's market are those who are continuously striving to improve their business strategy. You must be focused on challenges, opportunities, and expectations.
But how are you supposed to do that? One way you can be prepared for 2017 is to look at trends that are going to shape the year. Here are our top 8 that we think will dominate the industry.

Omnichannel
Over the past year, omnichannel has become something of a buzzword that gets thrown around a lot in the ecommerce space. I feel like half the time people use it and don't even know what it means.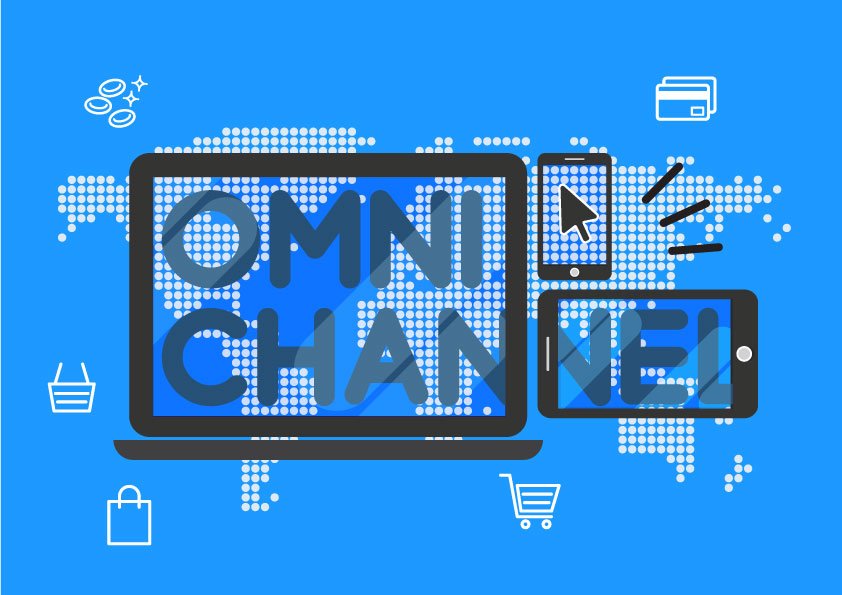 If I were going to define omnichannel for an ecommerce merchant, I would say that it means you sell across several different channels, and you provide the same experience throughout all of them. At the end of the day, ecommerce merchants really have to focus on providing consumers a seamless shopping experience, no matter what type of device they find you on.
Is this easy to accomplish? Not going to lie to you—being omnichannel is hard. It sounds great in theory, but, when you start to consider inventory and demand, it can become very complex and hard to execute. Is it worth it? Yes. Multichannel shoppers tend to shop more often and spend over three times as much as shoppers on just a single channel, and it's becoming the standard in today's ecommerce space.
You can't expect customers to come to you where you are—you have to meet them where they are. Your product has to be visible to the consumer where they want it, when they want it, and at the price they want it. That can be hard to coordinate with real-time stock information, but, if you can connect each touchpoint, you will see real benefits.

Mobile
It should be no surprise that you find mobile on this list. We all know mobile overtook desktop on the amount of search traffic, and Google announced its Mobile First Index. Listen, it's not going anywhere. If you aren't mobile friendly by now, you have a lot of catching up to do. Experts say that up to 75% of all internet use will come from mobile this year. That's not very surprising when you consider that a typical person spends about 3 hours a day on a mobile device. And, because of this, consumers now demand that websites work on the phones.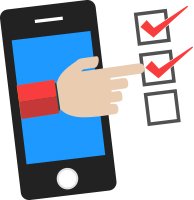 While mobile is predicted to increase over the next year, you can expect to see ecommerce sales still skewed toward desktop. However, don't expect that to stay that way for long. Mobile retail is just going to continue to evolve until it's the standard. Merchants who are mobile focused are reaping benefits. So, what can you do to become more mobile friendly? Focus on AMPs, or Accelerated Mobile Pages, and mobile apps.

Social Selling
Social selling takes our top two trends and combines them—it's part omnichannel, part mobile. While some wrote off social selling, it is gaining traction in the ecommerce space, and it is just going to continue to grow over the next year.
As we said earlier, you have to meet consumers where they are. And where are people these days? On their social media apps. With social selling, consumers can buy your products without having to leave the app.
While you might think it's awesome, consumers don't want to have to go to your clunky landing page—that's too much work. Remember, mobile and omnichannel are all about convenience. Meet them where they are and don't make them do any more work than putting in their credit card information.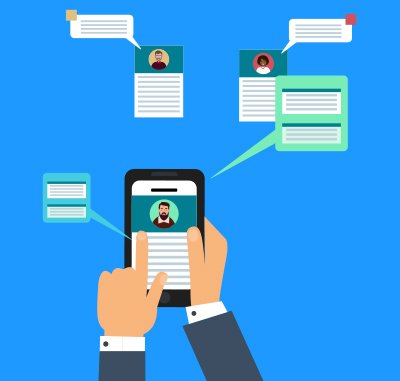 How do you start selling on social media? There are a couple of different ways, and it really depends on which platform you are the most active. Shopify now has "Buy Now" buttons for Twitter, Facebook, and Pinterest. If you are active on those platforms, you might want to look into selling on them.
Pinterest is a visual favorite for women, and users tend to have a higher income level. A majority of Pinterest users say that they use the site to plan purchases. Bingo! If they are planning purchases on the site, doesn't it make sense, then, to sell directly to them on there? Yes, and since the site has integrated with major ecommerce platforms, buyers are now able to check out directly on Pinterest with their credit card or Apple Pay.
Instagram is another great platform for social selling. The visual social media site is starting to embrace social selling and is trying to shorten the purchase process. Right now, they are testing "Shoppable Posts," which have an expand option for additional product details and a "Buy Now" option. At the moment, this is only available to certain brands, but, within the coming year, it is expected to take off.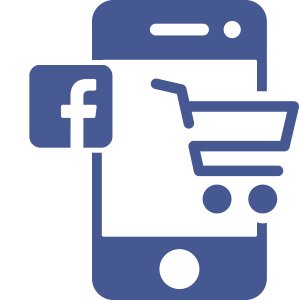 Facebook is also testing social selling. Right now, their Facebook Marketplace is still in beta, but they are hopeful that this will continue to grow and become a new source of revenue for the tech giant. While, at the moment, it is more similar to Craigslist, it does have Facebook's major advantage—1.71 billion users.
In addition to the platforms themselves, there are other tools out there that can help you sell on social media. Soldsie is a tool that can help you sell on Facebook and Instagram. They are currently working on a Pinterest option.
Here's how it works: You post your product on Facebook or Instagram. The customer comments on the picture "Sold," which then sends them a link on which they can register, and … ta-da! Transaction complete. It's easy for you and the consumer. Soldsie has processed over $25 million in transactions and currently integrates with both Magento and Shopify.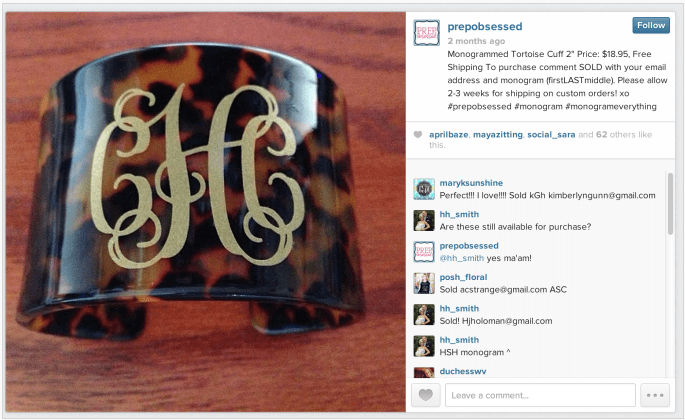 Let's take a look at another tool. Have you ever been on Pinterest or Instagram and seen an item in a picture that you really wanted, but then you couldn't find it anywhere on the web? It can be extremely frustrating for consumers.
That's where Curalate can help you. The visual marketing company uses its image recognition tool to help over 800 clients drive their sales. Curalate creates a "seamless path from the pictures your customers love to the products they can't live without." With Curalate, brands also have the ability to monitor which of their products is getting attention on Facebook, Instagram, Pinterest, or Tumblr.

Subscriptions
Subscription-based services have started to really pick up traction, in the past ten years, and are quickly becoming the way of the future. People don't want to have to go to the store to buy everyday items all the time.
Have you gotten, by now, that ecommerce is all about convenience? Think about it—if there is something that you know you are going to use and then run out of, why not just set it up to be delivered every month or however often you need it? That sounds awesome! You don't have to keep going out and buying it—it just magically appears on your doorstep.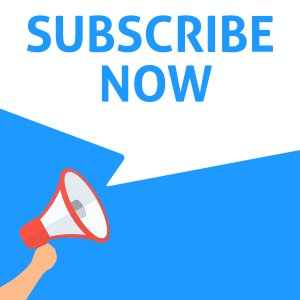 Look at Dollar Shave Club—it's one of the most successful subscription-based services. They were founded in 2011 and, today, are worth over $615 million dollars. Unilever just bought them for $1 billion dollars. Why? Because they see that more and more consumers are picking up on this service.
You might be thinking, "That sounds great, but it just wouldn't work for my business." It might seem like that, at first, but, really, anything that is used or consumed regularly could work as a subscription service—beauty products, dog food, beer, food.
If you do decide to go down this road, it does take a shift in thinking. You can't be focused on growth. Instead, you have to be focused on retention. There's no point in trying to gain new customers if you can't keep the ones you have happy. Also, consider targeting Millennials. They have more disposable income than previous generations, but less wealth—meaning they don't like to make big purchases. Instead, they are more likely to spread out their costs—aka, subscriptions.

Chat Bots
Another trend that we expect to really come to fruition in 2017 is the use of chat bots. Chat bots are computer programs that can communicate with customers on your site and answer any questions they have or help them with their problems. These artificial intelligence agents can serve as the first point of contact for your brand. This provides a more human approach while effectively engaging your audience.
But, in addition to acting as a customer service representative, these bots can do much more. One, they can track data on your customers, which not only helps the chat bot to learn but also helps you understand your clients more. If you learn that a lot of people are asking about something, you can take that and address it on your site.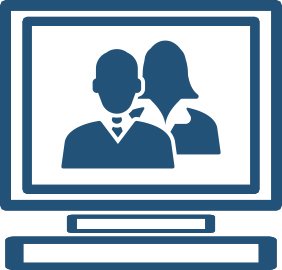 For example, let's say you find out from your chat bots that multiple people areasking "What are the best knee braces." You can then turn that into a blog piece to help your customers out.
So, how do you get started with chat bots? First thing, make sure it makes sense for your business. You can use chat bots for a number of different strategies, from increasing engagement, to selling a product, to making your payments easier. Decide what you would like your chat bot to do.
You can also look into some of the popular and successful chat bots. Poncho the Weather Cat is a great example. You can also look into H&M's chat bot over on Kik, TacoBell's Tacobot on Slack, and Spring's Springbot on Facebook Messenger. Just, whatever you do, don't do what Microsoft did.


Personalization
Generic content isn't going to cut it any longer. Consumers know when you are speaking directly to them or if you've created one text copy and are pushing it out to thousands. Consumers don't want to feel like one of the masses; they want to feel like your friend.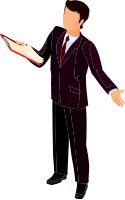 Don't you feel special when you walk into a store and the employees know your name? Cue singing the Cheer's theme song, "Sometimes you want to go … where everybody knows your name." It might be cheesy, but it's true.
In our impersonal tech world, consumers crave intimacy … behind their computer screens. You don't have to be flashy or pushy to get consumers to buy your product—you just have to be unique. Personalization, or creating content specifically designed to each user, is going to separate the winners from the losers in today's competitive ecommerce industry.
You can create personalized content based on geographical locations, market trends, brand interactions, preferences, past purchases … you name it. This eliminates any weird suggestions—now you know what to share with your customers based on previous data. It takes the guesswork out of it and makes it more streamlined for the customer.

Content
One drawback for eCommerce retailers is, no matter what you do, your customers will never be able to see or touch your product before they purchase. This puts you at a disadvantage from the beginning. In order to make up for this, you have to make sure that you provide as much information about a product as possible.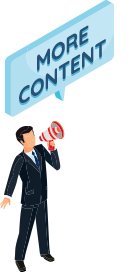 90% of consumers said that they had abandoned a purchase due to poor product descriptions. This means that you have to do more than just copy product information from somewhere. You need to be providing your potential customers with relevant and unique descriptions. The more content you have for them, the more trust they put in what they are buying.
In today's market, ecommerce retailers who offer complete and compelling content for their product descriptions are going to be rewarded with purchases. Learn more on how to write product descriptions here.

Shipping
When it comes to shipping, consumers want two things—they want shipping to be free, and they want it to be fast. In today's market, you can't afford to not be offering free and fast shipping.
88% of shoppers say that they want free shipping, and 93% say that free shipping encourages them to buy more. As an ecommerce store, your goal should be to make online shopping painless for the customer. If you don't, then they can just go to their nearest store and make a purchase.
That's why free shipping is a big deal for ecommerce merchants. By offering free shipping, you help the customer rationalize the purchase. Consumers don't think about the shipping costs when they are shopping, but, if shipping turns out to be expensive, then they will abandon the transaction and just go to a store down the street.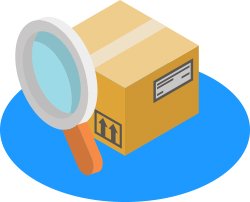 Offering free shipping doesn't have to be a bank breaker for you, though—there are ways to make it profitable. Make sure it fits your business before just setting it and killing your profits.
In addition to free shipping, consumers also want fast shipping. You can say thanks to Amazon Prime for that. You can order something from Amazon and have it be at your door in two hours. That's impressive. That's also not feasible for most businesses, but you can make your shipping faster to please your customers.
In today's world, consumers want instant gratification. They don't want to have to wait for products. Today, people are not okay waiting 4-7 days for shipping. In fact, the number of those who are willing to wait more than 5 days has declined from 74% to 60%. Try to up your shipping speed to under the 4-day period, if possible.
Summary