"In a crowded marketplace, fitting in is a failure. In a busy marketplace, not standing out is the same as being invisible." – Seth Godin
B2B organizations have seen tremendous growth over the past several years. In fact, in 2018, B2B ecommerce sales surpassed $1 trillion. Moreover, Forrester projects an annual industry growth rate of 10 percent over the next five years.
However, the COVID-19 crisis has thrown a significant wrench in just about everything. As it stands, B2B merchants are feeling less optimistic about their potential for growth due to this unforeseen event.
A recent survey from Digital Commerce 360 revealed that 63 percent of B2B sellers claim that sales are down to some degree. However, it's not all doom and gloom as one in three respondents report that sales are up for their business.
However, no matter if sales are up, down or are rolling in as projected, economic downturns can be a golden opportunity for ecommerce brands. But, to turn the tides in a company's favor, business-facing retailers must invest in their B2B ecommerce marketing strategies.
The fact is that B2B ecommerce marketing strategies have changed in recent years. It is no longer acceptable to run bland, boring campaigns. As B2B brands have continued to embrace digital transformation, these businesses increasingly look like B2C companies, which is precisely why platforms like Magento are perfect for B2B organizations.
Given the blurring of lines between industries, many sellers could do with an upgrade to their B2B ecommerce marketing strategies, particularly during this crucial period.
If sellers want to take advantage of the digital opportunities that currently abound, increase sales and outperform their competition, it is critical to elevate marketing efforts to new heights as others hunker down.
For that, we are here to provide retailers with 15 B2B ecommerce marketing strategies that can help increase conversions.
Let's get started.
1. Invest in B2B Content Marketing Efforts
Content is the backbone of the internet. No matter if one is discussing writing product descriptions that sell or driving revenue with content, excellent copy is (in part) what earns a retailer visibility, motivates clicks, educates visitors and inspires consumers to convert.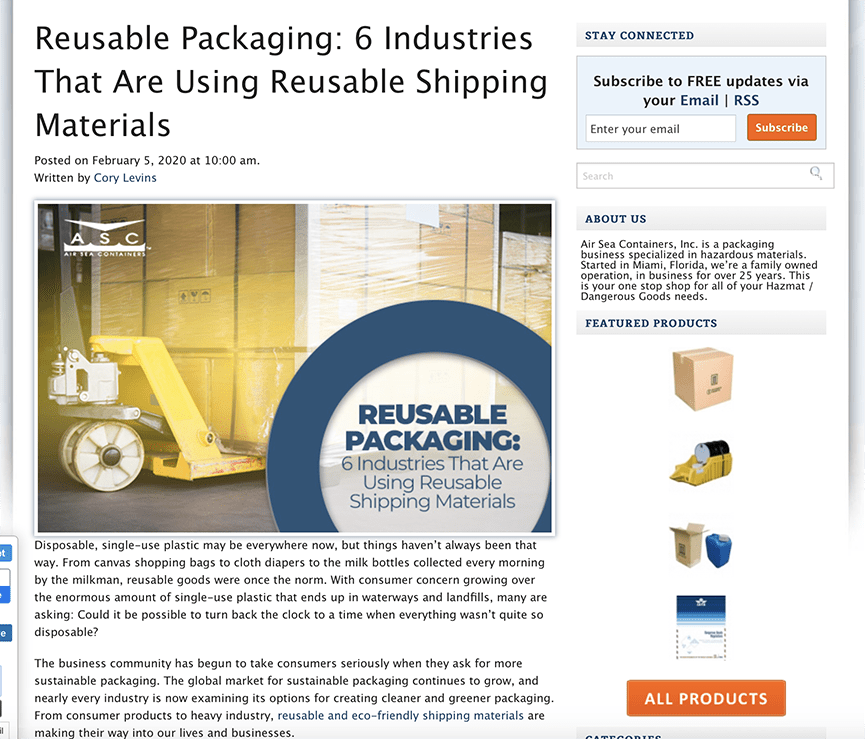 When it comes to B2B organizations, content is possibly even more critical than in the B2C sector as B2B buyers consume an average of 13 pieces of content before deciding on a vendor. As MarTech Today reports:
"The average B2B buyer's journey involves consumption of 13 pieces of content… The 13 content pieces break down into an average of eight vendor-created pieces and five from third parties… The top source of content was the vendor's website, followed by search and social media."
As the report goes on to state:
"The most useful types of content to aid purchase decision-making were those that addressed: product specifications and functionality (67 percent), product comparisons (65 percent), product success stories (60 percent), content to specifically show value to internal stakeholders (54 percent), product tutorials (49 percent) and guidance on my problem/how to solve it (48 percent)."
Therefore, one of the most useful B2B ecommerce marketing strategies lies in content creation. In order to craft an ecommerce content marketing strategy, include the most valuable forms of content, as outlined above. To effectively do so, various types of content should be employed, including:
Blog content: On-site blog content is incredibly useful for increasing website rankings for high-value keywords, building brand awareness, generating leads through educating prospects, enhancing email campaigns and improving a site's conversion rate.
Video content: Video is the single most engaging form of content available today. When exploring recent video marketing statistics, 83 percent of marketers state that video helps with lead generation and 89 percent claim this content provides them with a positive ROI. Meanwhile, 84 percent of consumers say they have been convinced to buy a product based on a video.
Premium Content: Whitepapers, webinars, case studies and the like are incredibly valuable to B2B consumers and serve as powerful lead generation tools.
However, these aren't the only forms of content that bolster B2B ecommerce marketing strategies.
2. Feature Reviews and Testimonials
The impact of reviews and testimonials should never be underestimated.
Plainly put, consumers (both B2B and B2C) are more likely to purchase from brands with positive reputations. A brand's reputation is based upon what past and current customers have to say about a business.
Given that shoppers cannot hold, touch, feel or smell a product when browsing options online, they are largely dependent on what a business claims and what its customers have to say, with the latter being weighted more heavily. This is the exact reason why so many merchants leverage product reviews to increase ecommerce sales.
As far as B2B ecommerce marketing strategies are concerned, product reviews and testimonials are crucial as buyers are more discerning due to the average order size being more substantial than with B2C transactions.
B2B buyers want reliable suppliers that provide quality products, timely shipping, quick reordering options and stellar customer support.
Therefore, it is incumbent upon B2B retailers to encourage customers to share their positive experiences with the business. Even if some shoppers end up leaving less than glowing reviews, understanding how to handle negative reviews is a critical skill for sellers to possess. Moreover, it provides an opportunity to optimize services, enhance product offerings, upgrade the site's UX or fix whatever the complaint describes.
To procure and compile customer reviews and testimonials, it is essential that merchants:
Follow up with buyers via email to see if they will write an honest product review or assessment of their overall experience.
Proactively respond to customer reviews thanking them or aiming to resolve any issues they experienced.
Publish top-tier testimonials on the site's homepage or important landing pages.
Consider incentivizing customers to leave honest assessments of their interaction with the company.
3. Optimize the User Experience
Conversion rate optimization is a critical B2B ecommerce marketing strategy for increased sales. The fact of the matter is that if sellers don't know how customers are interacting with their sites, then boosting sales in a sustainable way is extremely difficult.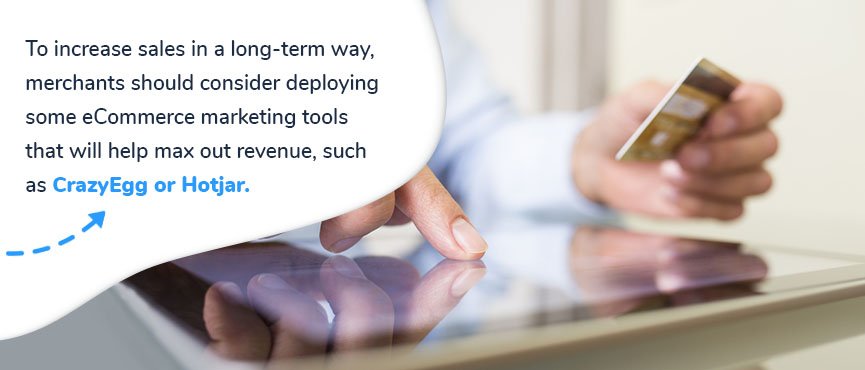 To increase sales in a long-term way, merchants should consider deploying some ecommerce marketing tools that will help max out revenue, such as CrazyEgg or Hotjar.
Utilizing such tools, merchants can create heat maps, recording user sessions, building better conversion funnels and engaging in other vital tasks that will enable retailers to determine where users are dropping off. Armed with this knowledge, it is then possible to better optimize a site's layout, functionality and flow to increase the number of leads and conversions a B2B store earns.
4. Split Test Experiences
Continuing on the conversion rate optimization thread for a moment, split testing is an essential component to maximizing sales.
Split testing enables B2B sellers to definitively determine which iteration of site or page alterations perform better with consumers.
When it comes to B2B ecommerce split testing, retailers can test everything from different product page layouts to website navigation flows, filtering options, checkout steps and everything in between.
Moreover, within each of these categories, retailers should test different on-page elements such as messaging, CTAs, images, offers and the like.
5. Focus on Benefits
One of the keys to writing product descriptions that sell is to focus on the benefits that the end-user receives.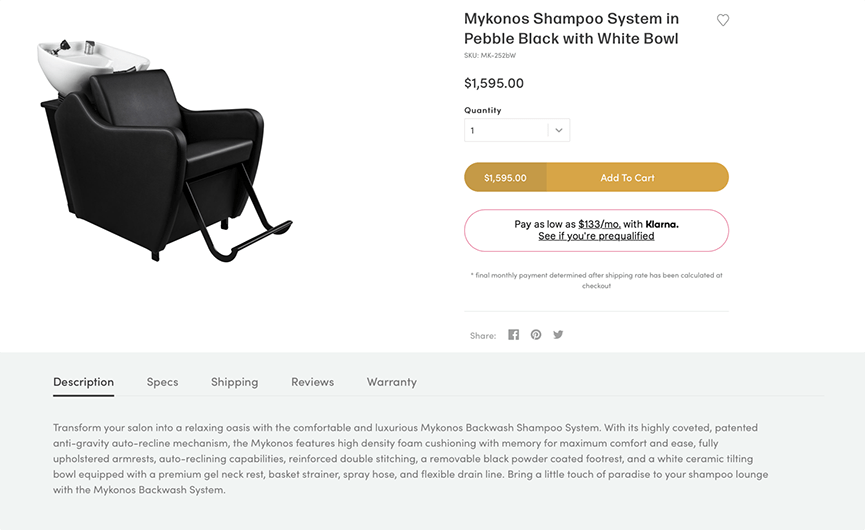 Too often, merchants will simply list the features of their product without pointing out how buyers benefit from these elements. For example, B2B sellers might list something like "fast service."
This is just a feature.
Instead, retailers would be wise to write something like, "fast service lets you spend more time focusing on sales." This kind of phrasing allows shoppers to see what the product can do for them, instead of having to infer the information themselves.
6. Leverage a Loyalty Program
Building a customer loyalty program is one of the more effective B2B ecommerce marketing strategies as B2B consumers are often seeking long-term partnerships. This dynamic is a natural foundation for the implementation of a loyalty program.
That said, it is still vital to put considerable thought into the strategy behind the loyalty program. Given the amount of money that B2B buyers tend to throw down, the smaller rewards that B2C consumers often receive will likely not suffice.
Therefore, merchants should carefully consider the type of loyalty program to launch. Some common structures include:
Points programs
Spend programs
Tiered programs
Partner programs
7. Run Retargeting Ads
The vast majority of users will not convert on their first visit to a site. This is true in the B2C space, and especially true for B2B stores.
If retailers want to capture some of those potential sales, then it is necessary to leverage retargeting as one of the company's B2B ecommerce marketing strategies.
Retargeting marketing is essential for ecommerce sales as these adverts can be personalized based upon the user's demographics and site interactions. Moreover, these ads can surface on tons of popular online destinations like Facebook, Instagram, Google or a multitude of other websites within the Google Display Network.
Over the years, retargeting adverts have proven incredibly effective. As a result of their potency, they have become a standard practice for B2B and B2C sellers alike.
8. Build a Buyer-Focused FAQ
B2B buyers are far more discerning than their B2C counterparts. Naturally, they tend to have far more questions about specific products.
Because of this, it is essential to possess an in-depth FAQ section that addresses many of the most common questions that come from consumers.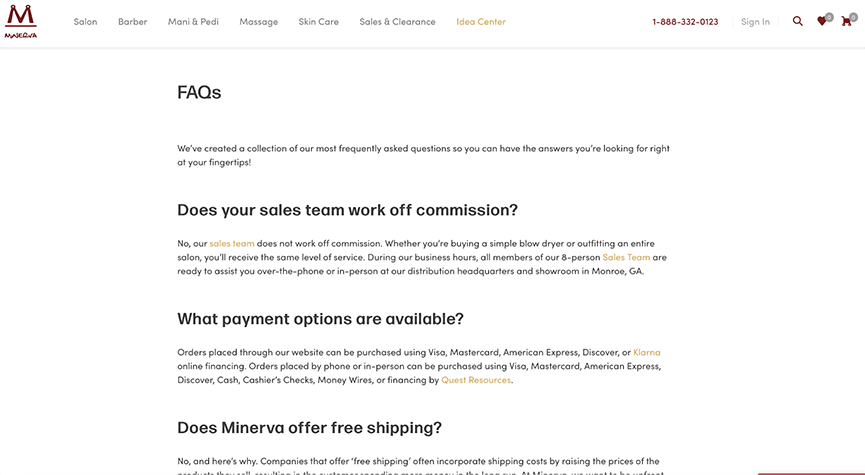 While it is undoubtedly useful to include product features, specifications, requirements, usage and the like (given that this was some of the most useful content for shoppers), it is also imperative to build a database of questions asked by shoppers and answer the most frequently posed ones in this section.
By creating a buyer-focused FAQ, B2B companies are likely to create a better user experience, enhance their SEO performance and score more conversions in the process.
9. Invest in SEO
Search engine optimization is one of the most fundamental and timeless of all B2B ecommerce marketing strategies.
When looking at a report on millennial B2B buyers, it was revealed that a whopping 70 percent of B2B searches started with a generic, non-branded search term entered into Google or a similar search engine.
Therefore, the ability to be found in the SERPs is critical. While this certainly does circle back to the point on content marketing, it is also vital for merchants to consider their on-site SEO optimization efforts such as page load times, mobile-friendliness, structured data implementation, URL structures, metadata and similar elements.
Moreover, SEO is only going to grow in importance in the years that follow. A new survey from Conductor on the impact of COVID-19 on marketing reveals that 63 percent of respondents state that SEO will become a higher priority for their brands moving forward.
If retailers don't invest in SEO outcomes, the competition will continually dominate SERP placement, making their B2B eCommerce marketing strategies relatively impotent.
10. Make Contact Simple
When it comes to scoring new B2B customers, there is a good chance that they will want to speak to a company representative to discuss their needs and address their questions over the phone or in-person.
Therefore, it is critical that sellers make contacting company reps extremely easy. This can be as simple as listing the organization's phone number at the top of the website, creating streamlined contact forms or implementing a click-to-call button.
11. Elevate B2B Sites to B2C Standards
In many ways, B2B retailers are rapidly beginning to resemble B2C businesses. This is because B2B buyers are customers, too, and they appreciate the ease-of-use that typical retail websites provide.
According to Forrester research on millennial involvement in the B2B industry, 73 percent of them are driving in B2B purchasing decisions. This means that it is critical to cater to these individual's digital desires.
The modern B2B buyer is a digital native who wants to be able to complete a purchase online efficiently. Sellers need to meet these demands to continue earning sales.
This transformation of the industry is exactly why Magento acquired new B2B technology in 2019, thereby helping B2B brands develop a more modern and accessible ecommerce experience for their customers.
12. Build-Out Bulk Ordering Options
Not all B2B brands sell pricey products. For instance, many sell small, essential items such as rubber gloves, face masks or even hairnets. Therefore, a business might place an order for 1,000 boxes of disposable gloves in a single order and distribute those units among several store locations.
Consequently, it is wise for retailers to set up quick, bulk ordering options that remove as much friction from the process as possible. Given that quick ordering ability, requisition lists and similar features are now available to sellers, Magento is the perfect platform for B2B organizations.
13. Create an Auto-Replenish System
Much like ordering items in bulk, B2B buyers often need to place the same order repeatedly at regular intervals. For this reason, retailers should consider implementing an auto-replenish system that offers shoppers with deliveries at set intervals.
Not only will this help to increase a merchant's sales, but it will also benefit customers, thereby breeding loyalty and long-term relationships.
14. Display Recommended Products
Given that B2B sites are beginning to look and feel more and more like B2C stores, an excellent enhancement for B2B ecommerce marketing strategies is to show shoppers recommended products based on their viewing and purchasing habits.
By highlighting relevant items to buyers, retailers can help to personalize the shopping experience, help consumers find new products that they were not previously aware of and increase sales.
15. Personally Touch Base with Top Customers
Given that most of a brand's sales come from their most devout customers, it is wise to ensure that these folks are incredibly pleased with the products and customer service that they receive.
Therefore, retailers should take the time to touch base with these folks personally. Give them a quick call to:
Ensure they were able to find everything they need
Obtain feedback on how the store or sales process can be improved
Offer additional complimentary items that could go with their current order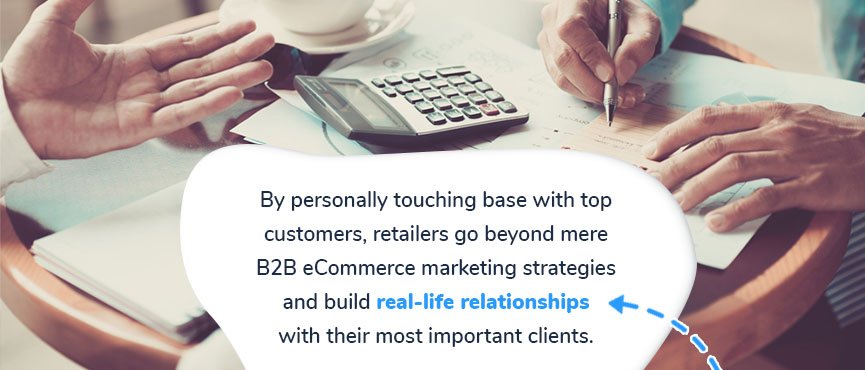 By personally touching base with a brand's top customers, retailers go beyond mere B2B ecommerce marketing strategies and build real-life relationships with their most important clients.
Final Thoughts
B2B ecommerce is poised to gain significant ground over the next five years. While things have been disrupted at the moment, it won't always be this way.
Therefore, those who continue to invest in B2B ecommerce marketing strategies are positioning their business to increase SERP visibility, sales and market share, thereby potentially becoming a dominant force when things get back on track.
If your brand wants to capitalize on the opportunities presented to ecommerce retailers at this moment in time, check out Wpromote's ecommerce marketing services. We can help your B2B business achieve top-notch performance with content marketing, SEO optimization, website development and everything else needed to dominate your niche.