Magento 2 is a powerful platform on which merchants can build a thriving ecommerce business. The system provides retailers with epic degrees of flexibility and customization, bringing to life basically any type of experience sellers can imagine.
However, to bring such a vision to fruition, merchants must augment Magento's framework with a variety of robust, experience-enhancing extensions. Yet, when one begins to peruse Magento's extension marketplace, it can be overwhelming as there are nearly 3,000 Magento 2 options to explore.
While this vast selection means that there are numerous plugins for increasing sales, earning a visitor's trust, optimizing conversion rates or boosting SEO performance, it also presents significant challenges in locating the most beneficial extensions to employ.
For this reason, we have scoured Magento's marketplace, singling out only the most premier extensions for eCommerce retailers to integrate into their digital storefronts.
Without further ado, here are the top 10 must-have Magento extensions.
Magic Zoom by Magic Toolbox
One of the most significant challenges that eCommerce retailers grapple with is people's proclivity toward ROPO (research online, buy offline). The single greatest factor driving this phenomenon is the inability for consumers to gain a "feel" for an item online. As a result, after researching a product, shoppers head to brick-and-mortar locations to get a closer look before buying.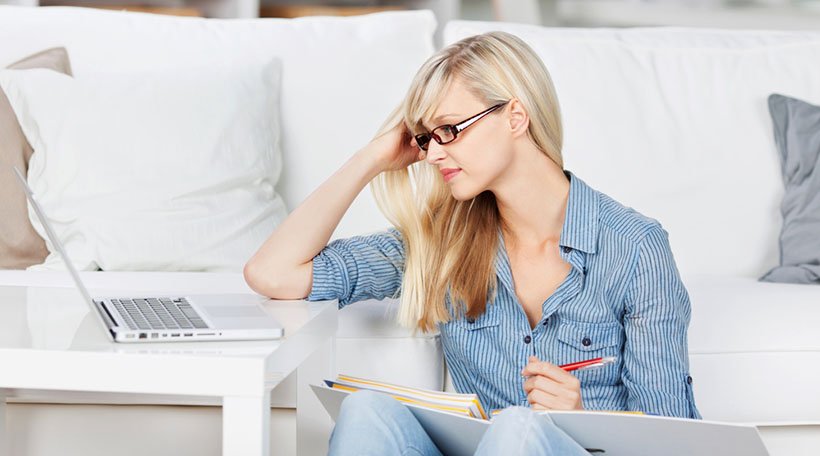 The Magic Zoom extension helps to combat this propensity by enabling online shoppers to get an intimate look at an item, thereby providing a better understanding of how a product feels.
Magic Zoom is a popular Magento 2 plugin as it can enhance sales performance by supplying retailers with:
Various zoom effects;
Responsive sizing;
Over 40 settings options;
Unique mobile settings;
And many other features
One Step Checkout by Amasty
Creating an optimized checkout process is essential for eCommerce retailers to generate a pleasurable and memorable shopping experience. Therefore, buyers should be able to complete a transaction as quickly as possible.
One Step Checkout by Amasty helps to make optimization dreams a reality as this extension serves to minimize the purchase process and heighten consumer delight by turning a multi-page mechanism into a transparent, three-column flash.
Using this plugin, retailers can not only promptly display delivery options, but also eliminate shipping cost surprises with automatic geolocation detection.
This functionality is a significant benefit considering that 21 percent of consumers abandon their carts because they "couldn't see/calculate [their] total order cost up front."
Moreover, One Step Checkout provides in-cart product editing options (color, size, etc.) and allows merchants to set default values for the most commonly selected fields such as country, payment method and similar values.
Creating such a streamlined checkout experience can help retailers encourage that second, elusive purchase time and again.
Out of Stock Notification by Amasty
It's inevitable that merchants will run out of stock from time to time on certain items. However, sales don't have to be lost as a result.
The Out of Stock Notification extension enables retailers to display a subscription field where the "Add to Cart" option would normally reside for temporarily unattainable items. Here, visitors (both customers and guests) can enter their email addresses to receive an email notification when the product is available again.
Additionally, shoppers can also receive notifications for when the price of an item changes, such as when it goes on sale.
Both options enable sellers to maximize their product sales and gather data on which products consumers find most alluring.
Yotpo Reviews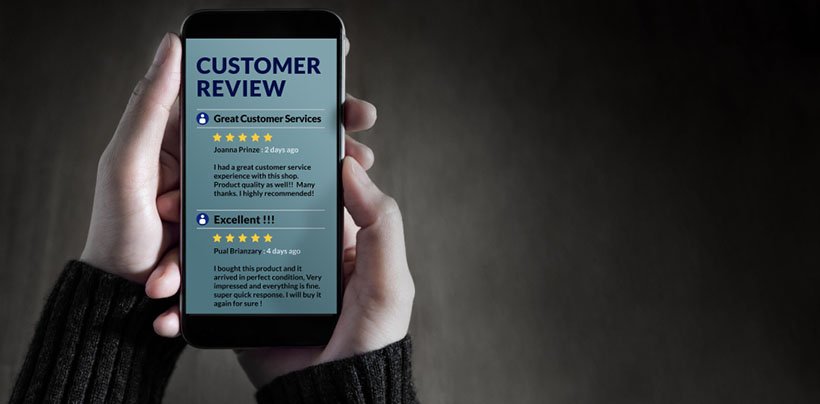 Social proof is virtually a necessity in today's low-trust economy. Therefore, showing potential buyers how much previous buyers love a product is a powerful driver of sales.
There are few better ways for merchants to engender trust than to display user-generated content (UGC) on their sites. In fact, 82 percent of consumers say user-generated content is "extremely valuable" in making a purchase decision.
When it comes to displaying social proof via UGC, few extensions compare to Yotpo Reviews. With this Magento 2 plugin, merchants can generate a charming and authentic shopping experience by harvesting and displaying user-created photos, reviews, ratings and similar assets.
Yotpo provides retailers with the freedom to display customer-created content at a variety of premium destinations in the shopper's journey. By giving shoppers authentic photos of products "in the wild," potential customers are more inclined to convert as they can get a better feel for an item and have clear validation of a product's value.
Reward Points by MageWorx
When it comes to increasing brand loyalty, implementing a rewards system is not an option – it is a necessity.
As has been reported by Nielsen, a whopping 84 percent of consumers worldwide are more likely to shop with a brand that offers a loyalty program. Meanwhile, 68 percent of millennials have claimed that this point is non-negotiable.
Rewards programs breed consumer loyalty and boost a customer's lifetime value by inspiring them to shop with a company more often than they would otherwise, all while adding a sense of personalization to the experience.
Therefore, extensions like Reward Points by MageWorx are an ideal addition to an eCommerce store.
With this plugin, retailers are free to craft a rewards program from the highly-customizable options provided.
Merchants can dole out points for:
Order amounts
Totals beyond a specific threshold
Number of products in an order
Special occasions such as birthdays
This extension contains all the functionality and compliance needed to build a rewards program that fosters allegiance to a brand and provokes a sense of joy in shoppers.
Layered Navigation by Aheadworks
One of the improvements made from Magento 1 to Magento 2 was the addition of layered navigation features. This inclusion provides visitors with the ability to filter and sort a product catalog to find exactly what they are seeking.
With the Layered Navigation extension, this capability is greatly magnified as it enables selecting multiple item attributes at once without page reloads. Moreover, before a customer applies the filter options, a pop-up shows the searcher the total number of items that meet the applied criteria.
Additionally, the extension features three new refinement categories for customers to utilize:
Products on sale
Items in stock
New arrivals
These three filters are sure to increase sales as each is focused on showing customers currently available items at great prices.
Security by Mageplaza
As USA Today reported, security breaches ran rampant last year:
"Billions of people were affected by data breaches and cyber-attacks in 2018–765 million in the months of April, May and June alone–with losses surpassing tens of millions of dollars[.]"
While many may consider this a problem for major retailers like Amazon and Target to find concerning, small businesses are in fact targeted more often than massive corporations. According to the Ponemon Institute's 2017 State of Cybersecurity in Small and Medium-Sized Businesses report, the number of small businesses that were victims of malware attacks increased from 55 percent in 2016 to 61 percent in 2017.
Security from Mageplaza helps to ward off digital predators as the extension serves to "protect the store from brute force attack[s]" via a set number of failed login attempts, as well as provide merchants with security checklists, restrict login attempts from black-listed IP addresses and login reports.
However, in the age of the hacker, more than one security app is a necessity.
Two-Factor Authentication by Xtento
Even the strongest passwords aren't strong enough. Therefore, merchants should employ additional layers of support like those provided by the Two-Factor Authentication extension.
This Magento 2 plugin requires supplementary information above a password when attempting to log in to a system's backend. In addition to the standard login details, this extension demands that users enter a one-time password (that is only valid for 30 seconds) to gain access.
By implementing an added layer of security, merchants help to ensure that their customer's data stays out of the hands of unsavory individuals.
SEO Suite Ultimate by Mageworx
SEO is a vital component to eCommerce success and a significant reason why merchants employ Magento above other solutions. However, in today's hyper-competitive digital ecosystem, retailers must take every possible step to get the edge.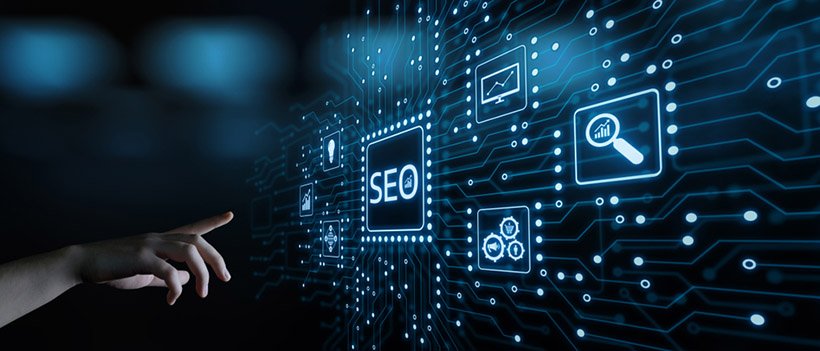 SEO Suite Ultimate helps to augment a shop's SEO performance and efficiency so that it can rise above the rest in the SERPs. This extension touts a wide array of features that help to enhance optimization efforts such as canonical URLs, crawling and indexing control elements, internal and external linking automation, hreflang tag support and a library of different SEO templates for maximizing tags, titles, descriptions and other essential areas en masse.
Performance Optimization Tool by PotatoCommerce
All the extensions listed above are useless if a site is slow to load. Therefore, the addition of the Performance Optimization Tool by PotatoCommerce can be a real windfall.
This extension serves to speed up sites, thereby creating a better user experience and enhancing SEO performance. The Performance Optimization Tool increases performance metrics through the minification of JavaScript, CSS and HTML files in addition to merging CSS and JavaScript files used on pages, deferring the parsing of JavaScript and loading all images in a single request.
However, these are only a few of the features that the extension touts. The rest are worth checking out for oneself.
Extensions are a vital part of developing a dynamic, unique and valuable eCommerce experience that customers will love.
The Magento 2 extensions listed above can help retailers craft a site that can generate increased visibility, traffic, sales and security, which are essential to a site's success.
However, if your brand requires some assistance integrating these features into a smooth and functional system, contact our web development experts and we can ensure that your Magento store touts a high-end shopping experience that will stun shoppers and competitors alike.