The baseball legend Yogi Berra said, "It ain't over till it's over." While that may apply to sports, when it comes to content and the buyer's journey, it's actually never over.
Most marketers are well-aware of the buyer's journey – the path a customer takes leading up to a purchase. The primary stages in the journey are awareness, consideration, and decision.
But what happens after the decision stage? Is that it?
You've got the conversion. Is it enough to say "thank you" to your well-earned customers, send them on their way, and hope they come back again? Of course not. Relationships need to be nurtured. Developing content for the post-purchase stage can show your new customers that you care about their wants and needs even after you've sealed that first deal. When done right, post-purchase content gives consumers confidence that they did business with the right company – and keeps them coming back. Here are some post-purchase content ideas that can help build customer loyalty and promote brand advocacy: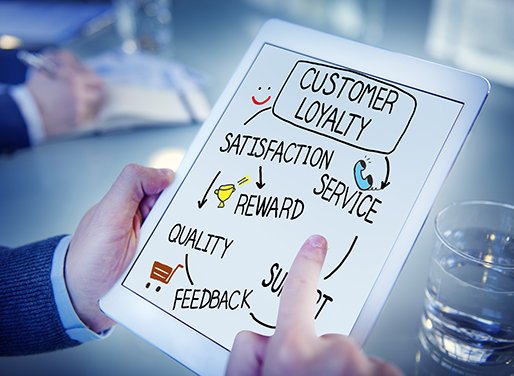 Product instructions, user manuals, care guides, and videos – While products typically arrive with instructions, having additional resources online can provide your customers with expanded information. Create resources that are easy to understand and visually interesting. Step-by-step guides, checklists, and video demos present your customers with valuable info while giving you the opportunity to add more keyword-focused content to your website. It's good for your customers and your SEO efforts.
Product/service FAQs – Get your customer service and/or technical support teams involved and have them compile lists of questions that they get asked by customers. Create FAQ pages based on those lists. Include text, charts, infographics, or other elements that will help your new customers find the answers they are searching for ‒ and reduce their need to pick up the phone. Tip: Try to use "how to" and "what is" language in your FAQs to increase your site's chances of scoring that all-important Google answer box space.
Customer-generated feedback – Ask for feedback on your product or service. Customers appreciate the opportunity to provide a review. It shows that what they think matters to your business. Positive online customer reviews are like free advertising. They affect other consumers' purchasing decisions and are yet another way to increase your website's keyword-rich content. If you receive a negative review, address the person's concerns immediately. Learn from any criticisms or suggestions and look for ways that you can improve your service or offerings.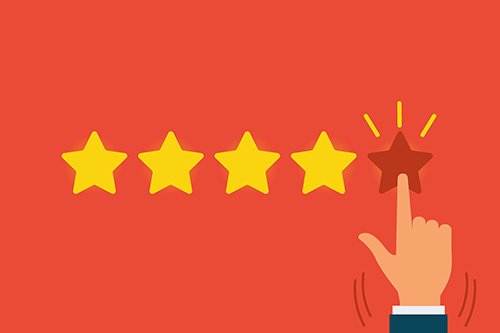 Emails – Send a thank you email with order confirmation and highlight complementary products a customer might be interested in purchasing. Encourage repeat customers by emailing them coupons, offers on their birthday, announcements about new services, cross-sells, reorder reminders, etc.
Thought leadership and branded content – Content does not always have to be promotionally-driven. Keep your brand top-of-mind by creating research articles, how-to-guides, white papers, e-books, tips & tricks, and other content that showcases your expertise in the industry. Remember to add social sharing options to your content. Satisfied customers are often happy to become your brand advocates. Make it easy for them to share your insights and their experiences with your company.
Post-purchase content in action
Focusing on your existing customers makes financial sense. Gartner Group research cited in this Forbes article shows that "80% of your company's future revenue will come from just 20% of your existing customers." With that in mind, here are a few post-purchase content ideas for two different businesses.
Bank:
A first-time homebuyer applied for a 30-year fixed mortgage with the bank, was approved, and has just closed on a house. The bank can start to grow its relationship with this new customer by developing content such as:
A thank you and congratulations email
A moving checklist
A mortgage payoff calculator
Blog posts on topics such as how owning a home can affect your taxes, budgeting tips, building an emergency fund, etc.
Mortgage FAQ
An e-book on how to improve home value
Occasional emails about other bank products such as home equity loans
Camera Retailer:
A person ordered a camera online and is a first-time patron of the store. The retailer can create the following types of content to engage the shopper, capitalize on the sale, and foster loyalty:
Thank you email with a request for a customer review
Video on how to setup the camera
Online product guides, support agreements, troubleshooting information
Camera FAQs
A knowledge center that features articles on topics such as camera care, photography tips, etc.
Videos on new accessories and how they work with that model camera
Occasional emails with coupon codes or news about new products that would complement the camera
The buyer's journey is a circular, not linear, path. Start the conversion, make a connection, gain a customer, repeat. Content that is about more than capturing the sale can help increase revenue and customer lifetime value.