Picture this: you've had AdSense on your site for about 6 months now. Things have been going well. You've tweaked your display units a bit, and you're making about $50 a day – way more than enough to cover hosting and domain costs. Everything is cool, and then you check your email one morning and see this email, totally out of left field:
Hello,
After reviewing our records, we've determined that your AdSense account
poses a risk of generating invalid activity. Because we have a
responsibility to protect our AdWords advertisers from inflated costs due
to invalid activity, we've found it necessary to disable your AdSense
account. Your outstanding balance and Google's share of the revenue will
both be fully refunded back to the affected advertisers.
Please understand that we need to take such steps to maintain the
effectiveness of Google's advertising system, particularly the
advertiser-publisher relationship. We understand the inconvenience that
this may cause you, and we thank you in advance for your understanding and cooperation.
If you have any questions or concerns about the actions we've taken, how
you can appeal this decision, or invalid activity in general, you can find
more information by visiting
http://www.google.com/adsense/support/bin/answer.py?answer=57153.
Sincerely,
The Google AdSense Team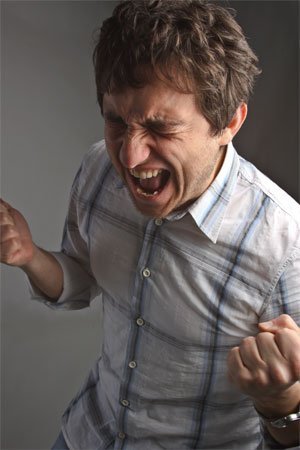 Unfortunately, it's not an uncommon scenario!
You can always appeal the ban, but don't hold your breath – there aren't a whole lot of success stories out there in regards to Google reactivating banned AdSense accounts. If you're going this route, AdSenseFlippers have put together a helpful list of recommendations for the appeal process.
Why Did This Happen To Me?
What seems to be a pretty common cause for an AdSense ban is when changes are made to a site that break the AdSense TOC (Terms and Conditions).
Some other common reasons for being banned from AdSense are:
Click fraud (when Google suspects that you're clicking on your own ads, or asking others to do so) or getting "click bombed"
Creating multiple AdSense accounts
Placing AdSense units on websites with copyrighted or questionable/banned content (porn, warez, drugs, gambling)
Using link building services such as BuildMyRank
Displaying more than the allowed number of units on a page
Tampering with AdSense code
Regardless of the cause, a disabled AdSense account may seem like an absolute disaster for some site owners.
There are a lot of people out there making good money by allowing Google to serve targeted ads on their websites, many of whom are using AdSense exclusively. In the context of this article, we'll call that "putting all of your eggs in one basket". It's always good to have multiple sources of income on your web properties – or, at the very least, have a backup plan.
So have you found yourself banned from using Google AdSense? Fret not, webmaster! You still have your traffic and rankings, and earning these are much more difficult than monetizing said traffic. You just need to find an alternative advertising program that works well for your niche. Here are some more-than-viable alternatives to AdSense to get you back on your feet.
Popular AdSense Alternatives
The fact of the matter is that many of these networks simply don't pay as much as AdSense does. That's primarily due to the fact that Google has a fantastic variety of advertisers in almost every industry imaginable. So you'll have to do some experimenting and see which advertisers work best for your particular niche.
AdSense might be the most widely adopted ad program, and there's a reason why it's so successful. With AdSense, Google makes it easy for anyone who owns a website to earn some money without having much prior marketing experience. They've made it incredibly simple for publishers, and that's why they can get away with taking a large chunk of the revenue generated by the advertisements.
Diversify Your Income Streams… Or Else!
Again, if you're running ads on your site(s), it's probably a good idea to have multiple revenue sources. Using one ad platform as your main source is just asking for trouble, especially when Google is known for closing AdSense accounts without any explanation:
A friend of mine recently received the dreaded "ban hammer" with no explanation, and I definitely feel for him. I have quite a number of small sites generating income primarily via AdSense, and I'd be pretty bummed if I had the rug pulled out from under me all of a sudden.
The moral of the story? Diversify your income streams! Ideally, you'd have multiple projects, and among those projects you'd have multiple methods of monetizing in place. If you're relying solely on AdSense to monetize your web properties, it's time to do some experimenting and see what else works for you. Get started today!