"Do you guys know how to post videos to Facebook?" Yes, we do. We also know how to post them to YouTube, one of most popular video sharing websites on the Web. The important question is not "Do you know how to post your videos online?" It's "Do you know how to optimize your online videos?" If you think search engine optimization (SEO) is strictly for written content on your website or blog, you might need more help then our tailgating friend from the AT&T commercial.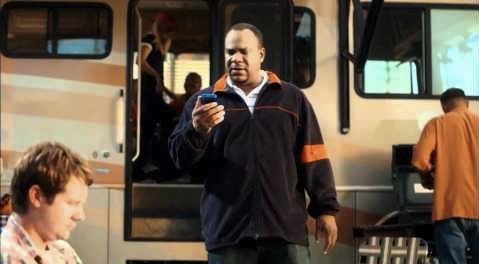 With more than 3 billion videos being viewed on YouTube each day, there is a lot of competition out there for views. So making sure you use the tools available to optimize your video is important.  Below, we will outline the best ways to optimize your YouTube videos to make sure that you are doing everything you can to get your target audience to discover and view your videos.
Keywords
Similar to writing copy for your website or blog posts, when optimizing your video for YouTube, you need to pick targeted keywords. You may have used Google's keyword tool to get ideas of popular keywords and phrases when advertising online or picking keywords for your onsite copy. YouTube also has its own keyword tool that can help you get ideas of popular searched words and phrases. The tool allows you to search for keyword ideas by typing in descriptive words or phrases or by typing in a video ID or URL.
From your descriptions, the tool will pull data on how many search hits various words and related phrases get. You can use your keywords for your video to be optimized for search within YouTube, or use those keywords to advertise on YouTube.
What's in a Name?
Once you find your optimal keywords, you're going to want to use them in the title of your video. Be sure to use your most prominent and more competitive keywords in the beginning of the title. If you are promoting your company or a brand, put your company name or product name at the end of the title. There will be less competition for your specific company name. Also, make sure the title is clear and concise. Search spiders don't typically understand crafty writing or a play on words, so choose clarity over cleverness.
Video Description and Tags
Along with the title, you should also fill out a description of your video. Typically your description can be up to 800 words. Try to be detailed without giving an entire narration of the video. The description is a good place to use keywords as well as your web address and links to other information you might want viewers to click on. This also provides a link back to your site, which can increase your traffic and organic rankings.
You're also going to want to use those keywords when you add tags to your video. You have around 120 characters to use for tags. Make them detailed, and think about including tags that include your store location, brand and popular search topics that are consistent with your video.
Video Content
Again, just like optimizing written copy, when you start thinking about creating a YouTube video to promote a brand, company or product it's crucial to include meaningful content. One of the main reasons people to go YouTube is to be entertained or to learn something new, not to be sold something. Keep this in mind when creating your video and try to produce useful content. A how-to video or do it yourself themed video is much more likely to get viewed than a sales pitch for a product.