According to research conducted by Marketing Sherpa, the average online conversion rate for the financial services industry is around 10 percent. In education and health care, it's 8 percent. In the travel and hospitality industry? The average online conversion rate is just 4 percent.
That means that 96 percent of visitors leave a hotel website without booking a single room night. Now that's a scary thought.
One way to help marketers with this problem is retargeting.
What Is Retargeting?
Retargeting, also referred to as remarketing by Google, is the science of using tailored ads to reach visitors who did not originally convert on your site. It helps keep your brand fresh in visitors' minds. The most common type of retargeting is pixel-based because of its timeliness.
Here is a simple visual representation of the retargeting process created by Revinate: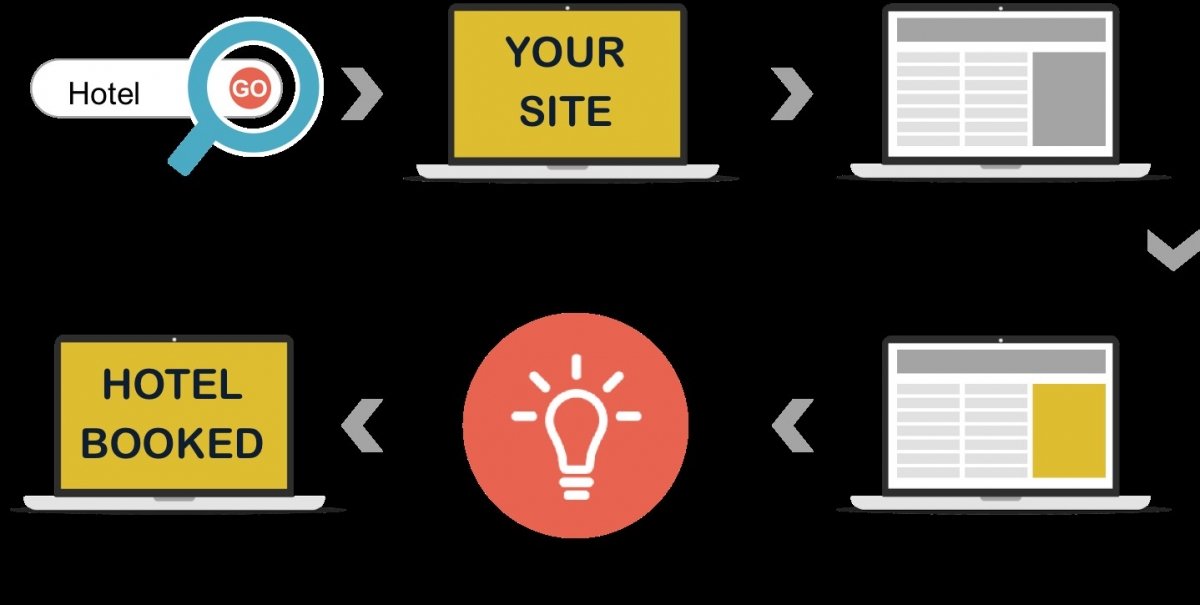 What makes retargeting marketing campaigns valuable for hotels is the fact that it allows you to pinpoint users who have already visited your site in a meaningful way. What makes it powerful is that you have the ability to define these meaningful interactions, thus creating a list of visitors who are more qualified and likely to convert. For example, go beyond visitors simply viewing your homepage and instead focus on ones who are actually visiting different pages or even inquiring about specific booking dates.
Here are some benefits of retargeting provided you do your due diligence and create targeted audiences or lists:
Reduced Cost-Per-Impression
Better Conversion Rates
Improved ROI
Precise Targeting
Cost-Effective Branding
Speak To Your Audience
Most hotels tend to run retargeting ads that just reinforce the brand/property – and perhaps highlight a special offer.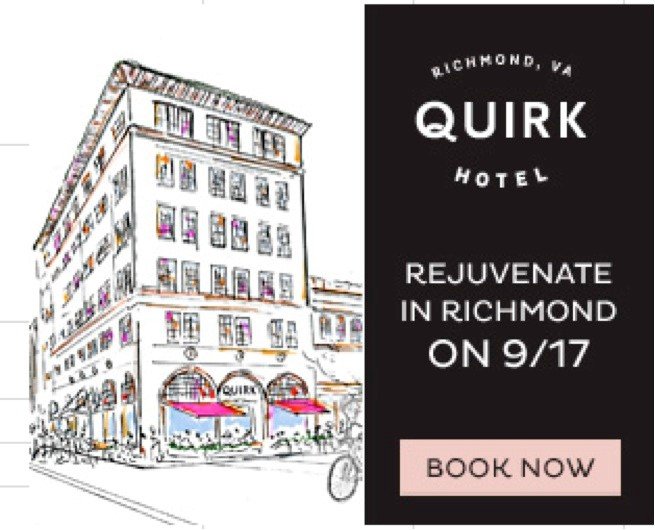 But since the potential customer has been to your website, you know more about them than simply the fact that they are interested in staying at your hotel —when they're looking to visit, what rooms or deals they're interested in, etc. Advertisers need to take advantage of that knowledge to develop highly targeted display ads specific to what the customer is looking for. To create valuable audience segments, advertisers need flexibility in the tools they use to segment their audience.
Google Tag Manager & Retargeting Segments
Google Tag Manager (GTM) allows marketers to place different retargeting pixels on sections of the site with less reliance on IT and web development. Different products and services warrant different retargeting time windows. Studies have shown that the retargeting time window for people shopping for travel/hospitality is short, which means hotel shoppers should be retargeted immediately. This requires you to collect as much data as early on as possible. GTM can help place tracking pixels based on user interaction with the website.
Advanced Audience Segments
Careful segmentation will help improve a campaign's efficiency. Here are some advanced segments that will take your retargeting audiences from interesting to actionable:
Audiences based on content targeting: Content targeting means segmenting your visitors by the content they consume on your website. For example, visitors could be segmented into different retargeting lists depending on if they visited the spa section of your site or if they visited the meeting pages. Each could then receive tailored ads with applicable imagery and unique calls to action.
Shopping Funnel Audiences: People have to shop rates to determine pricing and availability, so many visitors enter the shopping cart process one or multiple times prior to making a final purchase decision. This is unique in the hotel industry. On a retail website, pricing and availability are on the product page — you only click "add to cart" when you are really ready to purchase. GTM can help build retargeting audiences based on the information provided by the user during the booking search. For example:
Family vs. Business/Couple Travel: Is someone adding children to their rate shop? If so, it is pretty clear these are family travelers.  Build a family audience list and ensure the associated ad features relevant imagery and offers that are family-friendly. In this case, there's no point in promoting the romance package.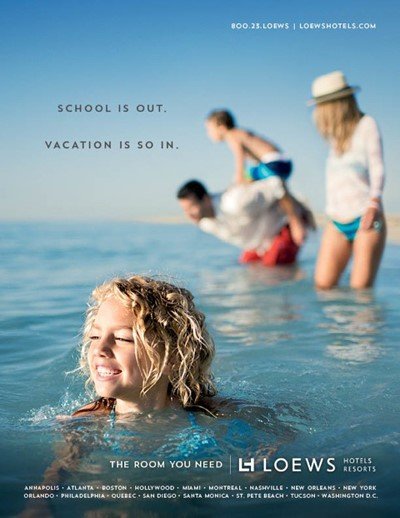 No Availability Audience: What if the dates someone shopped weren't available? There are two approaches here: You could exclude those users from retargeting since you know you don't have rooms – there's nothing more frustrating than continuing to see ads for a hotel you can't book. Or, if you wanted to get aggressive, you could create retargeting ads promoting a special hot date period with discounted rates, hoping they are open to shifting dates.
Improve Your Retargeting Campaigns Now
The hard truth of ad retargeting is that the placement of your segment pixel can make or break the performance of your campaign. You must segment your audience and speak to their needs.
We don't want to get bogged down in the technicalities, but if you're interested in knowing more about retargeting strategy and implementation, please contact us now.