Today, Google Shopping has slowly started to gather momentum as the preferred advertising route for merchants on Google.
Looking back, retail search marketing traditionally focused on creating Google text ads or other PPC campaigns to target traffic through the right combinations of words.
In 2016, retail revenue from Google Shopping grew 52% year-over-year, meaning that shoppers are choosing to click on retail ads instead of going directly to Amazon, eBay, or a retailer's site.
Google Shopping is an interesting evolution of online retail. Instead of primarily relying on text ad campaigns, a successful Google Shopping campaign starts with a high-level quantitative analysis of how your products are performing, then optimizing for those specific products.
AdWords helps merchants streamline their Google Shopping campaigns and utilize all the data available to make the best-informed decisions.
At the heart of a successful Google Shopping campaign is the Product Listing Ad (PLA), which is purchased by merchants to feature an image and text promotion for their product. While traditional PPC management lays a good foundation for a successful Google Shopping campaign, what separates the good from the great are the tactics that put your products ahead of the competition.
Bet on Your Best Sellers
One big mistake many Google Shopping merchants make is spreading their advertising budget across all their products regardless of product performance. If you're just starting out on Google Shopping or online retail in general, you can't help but "throw spaghetti on the wall and see what sticks," yet once you collect data you should make an effort to prioritize your best sellers and get rid of your worst sellers.
An effective way to go about this is to use a custom label function in the Shopping feed to label your products for specific criteria that influence the bottom line.
By looking at the sales performance data of your products, you will start to see patterns emerge. Knowing which of your products are best sellers during a particular time of year can influence you to prioritize your ad spend for those products since they will end up selling better. Additionally, products that have a higher margin can also be prioritized since they will end up bringing in more revenue if your ad spend is within a reasonable range.
Your best-selling products can be run in a shopping campaign separate from your other products to achieve higher click-through rates and click conversion rates.
Use the AdWords Redirect Attribute to Test Alternative Landing Pages
The AdWords redirect attribute makes it possible for advertisers to specify a different URL to track traffic coming from Google Shopping.
While the tracking here can be useful for other purposes, the redirect attribute can be used to bring shoppers to a much more useful page. Instead of your shoppers landing directly on a product page, you could lead them to a category page filled with similar items that they might also be attracted to.
A major shopping trend that ecommerce giants like Amazon and eBay have executed with great success is the demand for curation. By providing shoppers with product recommendations based on their needs, merchants are essentially able to cross-sell their products, decrease bounce rates, increase shopping cart values, and lead the customer to something they ultimately want.
To provide a high-quality curated experience, however, merchants need to know how to use the heaps of data collected on their site every day.
Use High-Quality Product Images
When shoppers search for a certain product on Google, they will likely end up with dozens of alternatives that may or may not be identical to your product.
While good marketing will get your products in front of the eyes of shoppers, what really separates products from each other is how they are perceived.
People make snap judgments on a product's value within seconds of seeing the product in search engines. A high-quality product image backed with strong copy is an extremely attractive combination, yet many merchants opt to use the same product image openly available online.
Your competitors are also likely using the same image, and all it takes is a price discrepancy of a few pennies for shoppers to go with the lower-cost alternative that provides a seemingly identical value.
Taking high-quality pictures of your products is one of the best ways you can increase click-through rates on your ads and, ultimately, establish your products as being more valuable. People trust companies that put in the effort for small details, and having a high-quality product image also helps to nip away at any order anxiety.
Invest in Well-Written Product Description Copy
When a shopper clicks on your product page, the product description is one of the first things they read.
If it reads like it was copy and pasted from AliExpress or some bulk-order site, they will instantly start to question the integrity of your brand and products.
Your product descriptions are an opportunity to make an impression for your site and not just your products.

When coming up with product description copies, it's helpful to really understand what your shoppers want to hear. Here are a few questions to ask yourself before writing:
What would possibly cause apprehension among your shoppers?
How could you ease their concerns?

Can you offer them any money-back guarantees?
Are you being clear about your return and shipping policies?

Are there any positive reviews you can highlight?
How good of a job are you doing at describing your products' value?
Identify Your Top Brands
By going to the "Brand" report in the "Dimensions" tab, you can categorize your performance by specific brands.
Similar to how you can see how your products are performing, you can see which brands are your best sellers. This allows you to subdivide your product group by specific brands, and the goal is to find the brands that yield the highest profit margin.
For example, if you are selling dress shirts and you see the highest profit margin with the Hugo Boss brand, you may want to keep your bids to that brand and exclude all the other brands in that group.
This way, you'll put your highest converting brands at the forefront and make more profit than with your lower converting ones.
Create Multiple Landing Pages
Tailoring your landing pages to specific marketing campaigns, as opposed to reusing and recycling old landing pages, is an easy way to give your campaigns some extra juice.
A study found that companies with 30 or more landing pages generate up to 7x more leads than companies with fewer than 10.
In order to make the perfect landing page for your campaign, envision what your shoppers would be interested in seeing based on their search query. What does your landing page offer the customer that creates value for them?
In order to harness the power of landing pages, It's also important to know how to create landing pages that convert for Google Shopping.
The Google Shopping platform requires landing pages from product ads to show the identical image, price, and product that was featured in the ad, as well as simple things in line with consumer expectations.
One of these expectations that merchants often don't capitalize on is the desire for options. If a landing page doesn't have any alternatives to the featured item or any recommended items, shoppers don't have as much of an incentive to hang around and complete their purchase.
Your PLA takes shoppers from Google Shopping to your landing page, and then your landing page has to do all the heavy lifting of converting them from browsers into customers. The savvy merchant knows how to master the art of creating an optimized PLA, as well as leveraging a variety of different landing pages that appeal to specific types of shoppers.
Make Use of Negative Keywords
In order to supercharge your Google Shopping campaigns, you need to shed the dead weight.
It's important to note that just because a search term is bringing traffic to your product pages, it doesn't necessarily mean it's good for your Google Shopping campaigns.
For example, let's assume you find that the search term "shirt pocket matching ideas" is delivering a significant amount of traffic to your "Argyle pocket square" product page. This would be awesome if this were organic traffic, but, since it's part of an ad campaign, you are paying for every person who clicks your ad.
To avoid wasting your ad budget away on non-converting search terms, add those keywords as negative keywords so your Google Shopping campaigns no longer target them.
Collect Shopper Information Responsibly
While the main goal of most Google Shopping campaigns might be to push sales, many merchants forget to play the long game.
Constantly bidding on ads and posting PLAs can yield some significant results for your business, but one shouldn't view the shopping journey as complete the moment a shopper purchases your product.
Savvy merchants are able to form and nurture long-term relationships that turn a first-time shopper into a repeat customer by consensually collecting their shopper information. This allows merchants to launch email campaigns to keep those shoppers coming back, as well as remove friction and facilitate the entire buying process from start to finish by creating user profiles.
Make Use of Non-Converting Upper Funnel Keywords
Alternatively, in the "shirt pocket matching ideas" example above, you could use the Google redirect attribute to send that traffic to a category page with multiple different shirt pockets and dress shirt products.
Now, these customers are not only not hitting a dead-end product page, but they are also able to explore multiple different product pages via your landing page.
It's important to make a distinction between search terms that are looking for a single product page, and those "upper funnel keywords" show an intent to explore options. The single product page keywords will likely convert into sales at a higher rate, but those search terms that are more exploratory, in a sense, could convert into high order values if executed correctly.
Combined with only your best-selling products and best-selling brands, targeting these high traffic keywords and sending them to landing pages can be an extremely potent marketing combination.
Remarket, Remarket, Remarket
Last, but not least, remarketing plays a substantial role in a successful Google Shopping campaign.
The vast majority of shopper attention online is incredibly fragmented. Shoppers seeking to find the best product for their needs inevitably end up with a dozen tabs open, yet are nowhere closer to the final purchase. All it takes is one drifting thought to have them abandon the journey and mentally commit to picking it up again later.
Well, the data shows that this mental commitment isn't nearly reliable. In 2016, the global average cart abandonment rate was 77.24%, meaning that three out of every four shoppers ended up not making a purchase.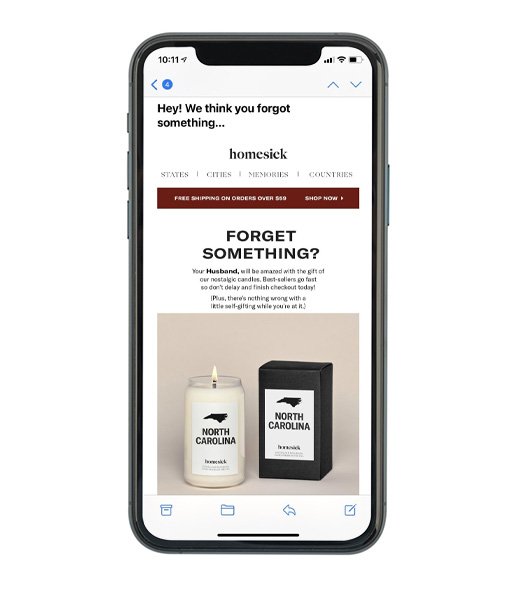 Remarketing essentially gives you a second (and third, and fourth, etc) swing at motivating shoppers to complete their purchase on your site.
Through the use of dynamic remarketing on social media platforms such as Facebook, merchants are not only able to target people who have been on their site before, they can further qualify the type of people they will spend ad money to reach.
For example, Facebook remarketing allows you to target people based on their behavior and interests, their certain demographic, and the fact that they recently visited your website. This trinity makes an excellent mix for a high conversion rate on sales that would otherwise not happen.
Remarketing is also an excellent brand-building tool and creates additional touchpoints between your business and potential consumers.
Final Thoughts
As Google Shopping continues to evolve, it's important to understand how to both supercharge your campaigns to excel, as well as how to roll with the updates.
The core concept behind a successful Google Shopping campaign is to target specific keywords that earn you the highest ROI, prune your products to the best-sellers, and use foundational ecommerce strategies to help you build long-term relationships with your shoppers.
To ensure that your Shopping campaigns reach peak performance and produce top-notch outcomes, reach out to Wpromote's Google Shopping management experts. We can optimize your brand's product feed to generate maximum visibility, clicks and conversions.