Over two-thirds of U.S. households have a Prime Membership, and Amazon has quickly become a focus area for retailers and advertisers.
Especially during the chaotic holiday season, customers love to login to Amazon, find a great assortment of products at great prices, order in two clicks, and have that product arrive at their door in two days. As shoppers go to Amazon for price, shipping, and ease of purchase, these three keys should be top of mind for every brand as well.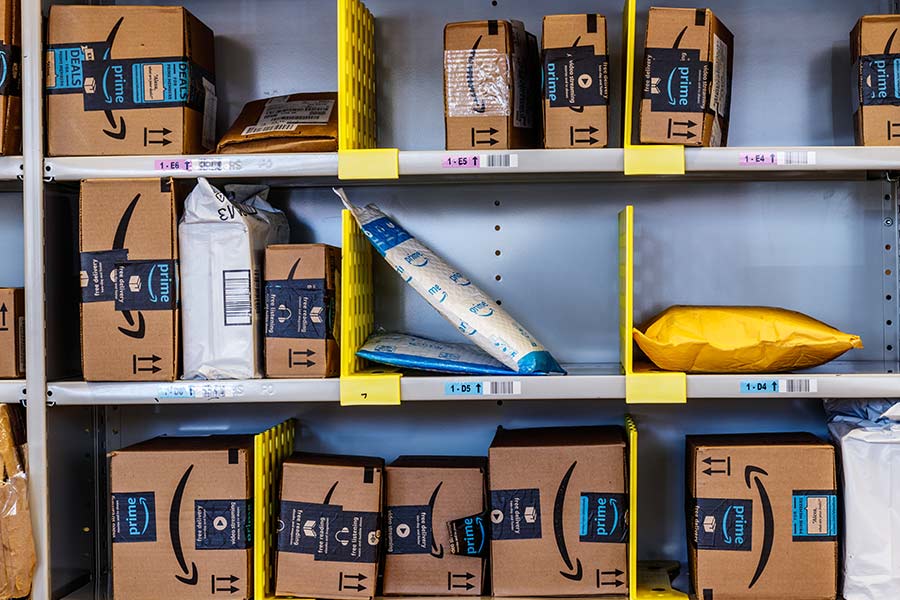 So Amazon Is Taking Over… What can I do?
1. Evaluate your pricing. Depending on your selling strategy, pricing on Amazon can either be straightforward or come with a lot of challenges. Here are some common challenges and solutions:
You're selling to Amazon and they're listing your products at too low of a price.
Consider using Seller Central where you set your own prices.
You're not winning the Buy Box on listings due to unauthorized resellers.
Consider reaching out to these sellers directly to have them remove their listings. (This method is surprisingly effective!)
Your price is high compared to most competitors on Amazon.
Consider running a coupon during the Holidays. They stand out in search and display ads and have a low redemption cost.
2. Ensure as many of your products as possible are enrolled in Prime. Items with the Prime Badge typically convert about 30% higher.
3. Forecast appropriately for the increase in sales velocity during November and December and give yourself plenty of time to ship products into Fulfillment By Amazon (FBA). If inventory is a concern, enroll in Seller Fulfilled Prime or consider offering free two-day shipping during the holidays.
4. Fill out all of your product detail pages completely with all of the information a shopper may need or want to make a purchase. Amazon is a great platform to introduce new customers to your brand, so it's imperative they have a great first experience with your products.
5. Consider bundling items in your catalog that are frequently bought together or create a separate variation on the same product page. Amazon customers love the selection on the marketplace so make sure to offer a variety of your products, but specifically your top-selling products on other channels.
Real Data, Real Takeaways: Amazon Impression Share
We're sharing actual data from retail brands – see how Challengers are driving success in even the most competitive spaces.
We've seen Google impression share level off for brands who have heavy overlap with Amazon. While bidding is still aggressive, the plateau should allow your team to better estimate impression share and maintain visibility without increased competition from Amazon.
Female-Focused Retailer
Amazon Overlap Rate in Google Ads
2017: 36%
2018: 50%
2019: 49%
Want to see more? Talk to a digital marketing expert to apply a Challenger Mindset to your retail holiday strategy.