Once again, the incredible drive, talent, and hard work of the teams here at Wpromote has paid off. We're excited and deeply proud to announce that we are a 2019 Search Engine Land Awards winner for Best Local Search Marketing – SEO on behalf of our client InterDent, a dental service organization with over 180 locations nationwide.
This isn't the first time search marketing's leading publication, Search Engine Land, has recognized Wpromote's efforts. In 2017, we received the prestigious Agency of the Year award in SEM. This year, InterDent's team went above and beyond to smash through the brand's goals and expectations and attain new highs of success.
InterDent had been seeking an agency partner to improve their organic search visibility and new patient volume from search engines. Wpromote created a multi-pronged, omnichannel strategy to optimize content on-site and off, ensure correct and up-to-date directory listings for all locations, and entice users to check out InterDent's Gentle Dental and SmileKeepers locations through promotions and new thought leadership content on the website.
Wpromote created a multi-pronged, omnichannel strategy to optimize content and entice users to check out InterDent.
We successfully consolidated their 200+ existing location microsites into a single domain to drastically improve website rankings. Lastly, we helped to develop Gentle Dental's resource hub "Dental IQ," which has driven additional traffic to the website and established Gentle Dental as thought leaders in the dentistry space.
The results were extraordinary. Check out just a few of the impressive increases our local search team was able to deliver for InterDent: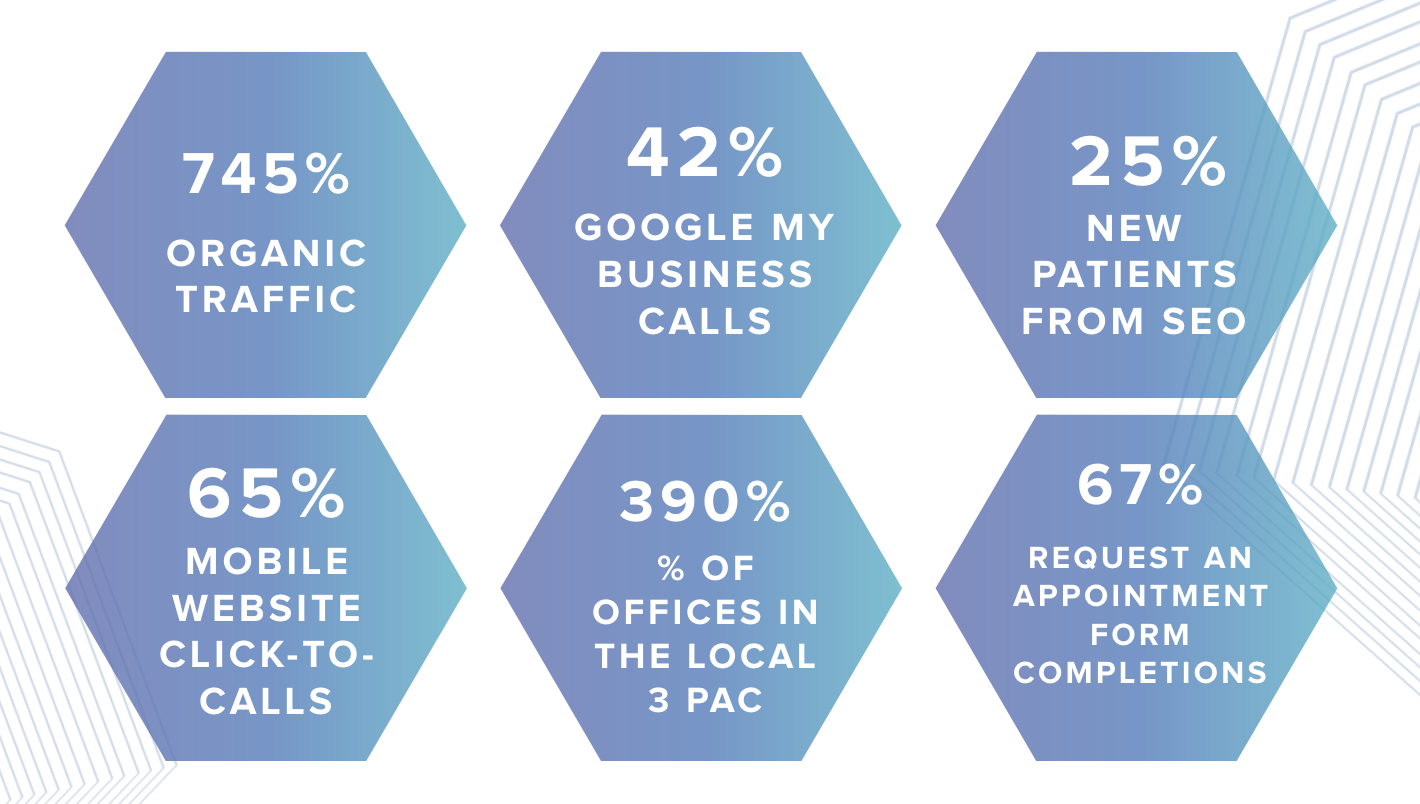 The Search Engine Land Awards recognize "the industry's most cherished community leaders honored for stellar work and the examples they set for the industry." Wpromote is honored to be one of the leaders lauded for the high bar of quality and achievement we set for ourselves and for our colleagues in the digital marketing industry.
Interested in seeing what your award-winning campaign would look like? Check out what Wpromote SEO can do for you, or reach out to us today for the expert advice you need to transform yourself into a Wpromote Challenger brand.