As The Challenger Agency, we're always seeking new ways we can move forward, challenge our industry, and become better versions of ourselves.  To do that we want to grow our expertise and our capabilities as much as possible. So, in the spirit of that conviction, Wpromote has exciting news: we've just completed our second acquisition in the past 12 months. We're happy to announce that Prime Visibility will be joining the Wpromote family with a complete rebranding and 30 members who will be added to the Wpromote team!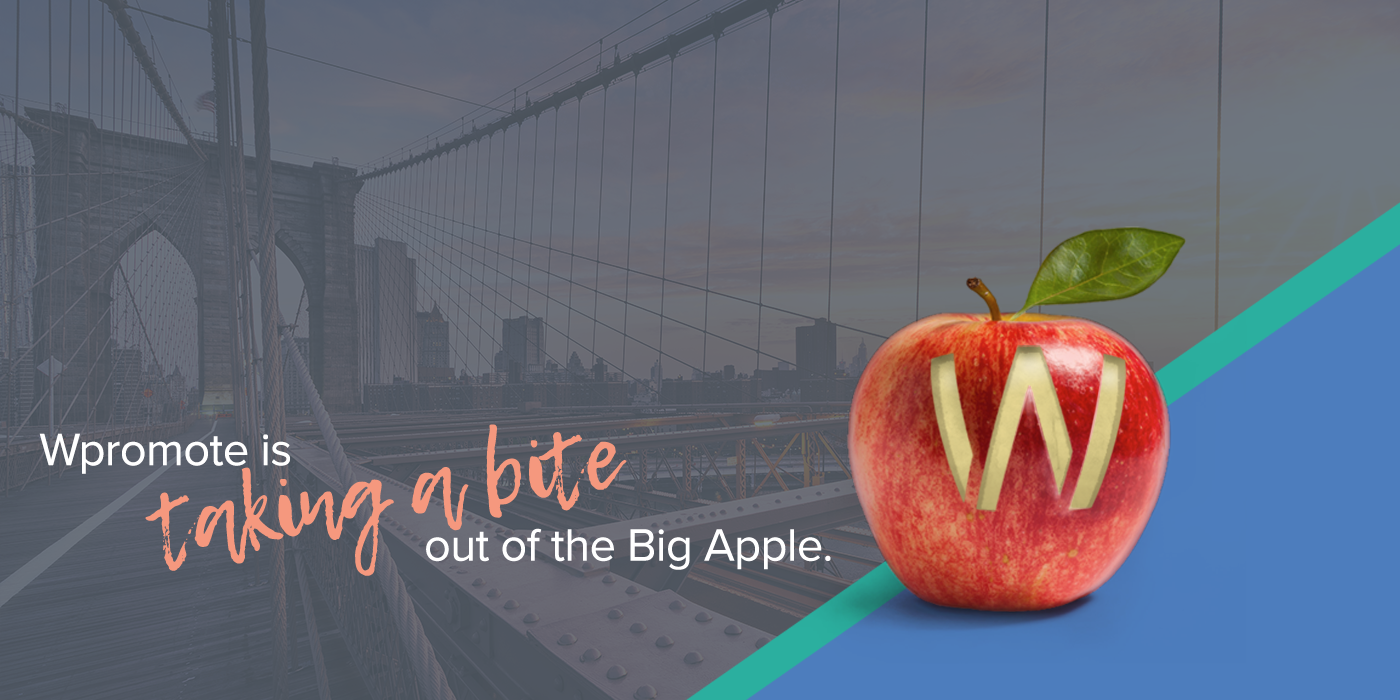 A New York-based digital marketing firm with many of the same areas of expertise as Wpromote, Prime Visibility has been in operation for twenty years, giving them a depth and breadth of experience that is virtually unparalleled in the digital marketing industry. Their seasoned senior staff comes from the New York agency world and brings with them great connections and digital marketing savvy, and will be lending their strategy know-how to the Wpromote team as they integrate. Their robust roster of financial and Ecommerce clients will help bolster our already excellent Ecommerce client base while allowing us to serve our financial services clients better than ever.
Prime Visibility will fully rebrand as Wpromote starting Q2 of 2017. Andrea Snyder, Prime Visibility's current Vice President of Agency Operations, will step up to become Wpromote's Managing Director of the Northeast, helping us get our footing in New York and establish Wpromote as a formidable East Coast agency.
Wpromote is very excited to have an East Coast presence and a world-class new team that will continue to help us grow. We believe the folks at Prime Visibility will blend seamlessly into our culture, and we're looking forward to onboarding their marketing prowess. Some of the clients that will be joining the Wpromote family along with the Prime Visiblity team will be E*TRADE, Publishers Clearing House, and De'Longhi.
You can learn more from our press release, which you can read over here.
Follow along with our updates by staying tuned to this blog!