At Wpromote, we're wholeheartedly dedicated to supporting and promoting women. With nearly 60% of our employee base being female and 50% of our executive team comprised of women, Wpromote thrives on a gender-equal system.  So, to further support the amazing, passionate, and hardworking women of this company, we're starting a brand new women's initiative at Wpromote: RISE.
RISE seeks to foster female empowerment and a culture of equality within Wpromote and our surrounding communities. By building a collaborative network and supplying tangible tools for success, RISE will kickstart the professional paths of young women, amplify the continued success of experienced female employees, and shape industry influencers and thought leaders.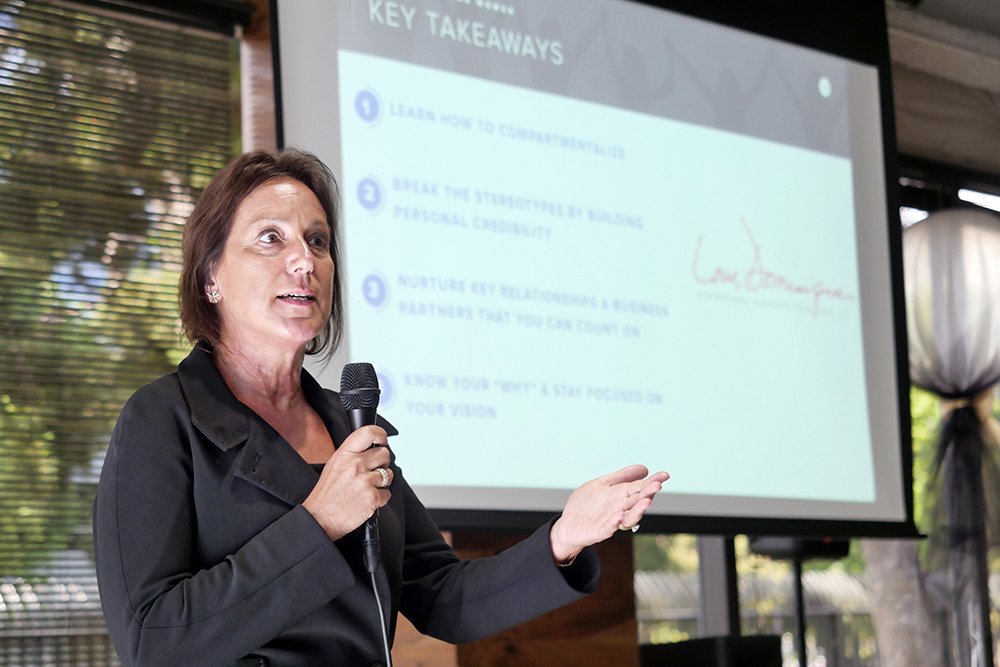 On May 17th, 2017, we kicked off this initiative by hosting the RISE launch event at our Los Angeles headquarters! Introduced by SVP of Client Services Jessica Tauber and VP of Strategy Marissa Allen, the event featured keynote speaker Dominique Schurman, CEO of Schurman Retail Group and stationery brand PAPYRUS, sharing her experiences of being a powerful female CEO in a male-dominated world. Following the inspirational presentation, a happy hour was held where attendees could sign up to participate in RISE, network with like-minded individuals, and reveal the group's new logo and official hashtag: #WHYIRISE.
On a wall dedicated to sharing stories of #WHYIRISE, attendees wrote their own personal journeys with their reasons for rising up. Some responses included, "Because we're ALL in this together!," " To be a role model for my little sisters," and "Because I want to define success my way."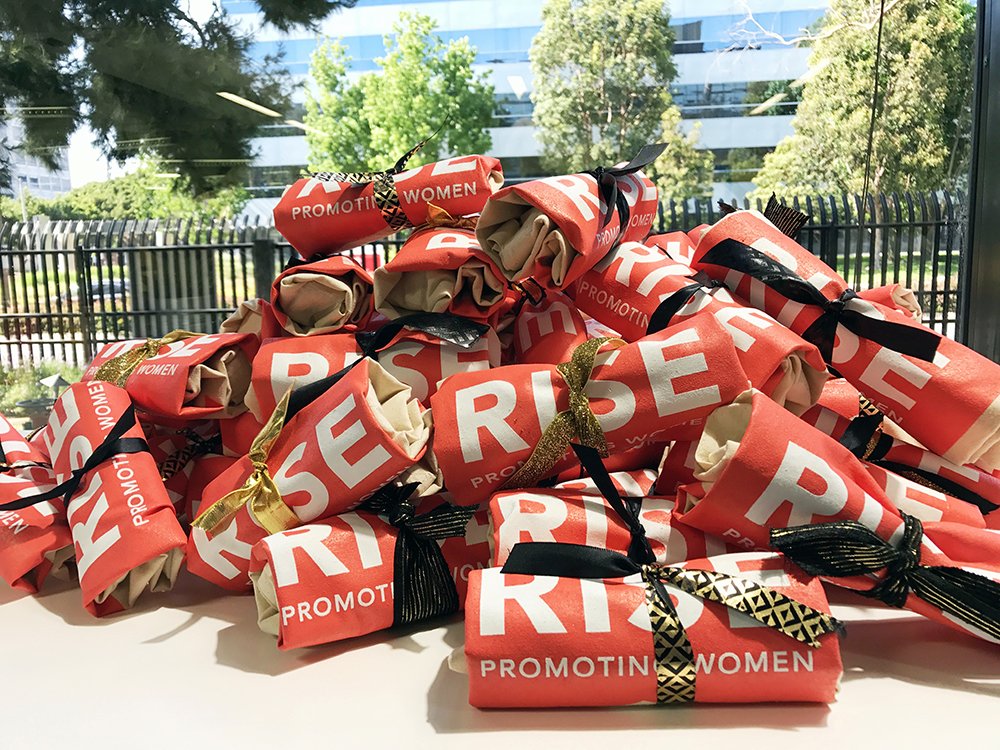 With the event over, the real work begins! RISE is dedicated to four central pillars, and activities of the group will be based around each of these pillars:
Recognize: the Recognize pillar aims to generate awareness through internal collaboration, hosted lunches, and inter-office communication.
Influence: the Influence pillar is designed for community impact and outreach through charity efforts, speaking engagements, and more.
Strengthen: the goal of the Strengthen pillar is to encourage our women through internal education such as training, workshops, and mentorship.
Evolve: the objective of the final pillar, Evolve, is to enact change using PR efforts, branding, speaking, and leadership to help women rise.
From this point on, additional branches of RISE will be established outside of the main LA office in other Wpromote offices nationwide, and ambassadors will be appointed in the other locations interested in joining.
This initiative is near and dear to our hearts, and we are so excited to share our mission with the world and inspire women across all industries and demographics to RISE up. Check out the #WHYIRISE hashtag on social media to see more stories of rising up, and keep an eye on this space for future RISE blog posts, partnerships, and events!