A considerable portion of social media marketing strategies involves producing copious amounts of content to keep audiences engaged on the daily. In today's attention economy, those who are not constantly top-of-mind fade into obscurity.
The fact is that the internet is a distracting place. While posts might capture a consumer's attention for a brief moment, they are quickly onto the next post. While shoppers might take a moment to view a product page, they end up abandoning their carts, forgetting to complete their purchase.
This kind of scatterbrained behavior can sometimes make sellers feel like their efforts are in vain.
However, in today's cacophonous, capricious and congested social media platforms, retargeting ad campaigns are an extremely useful tool for getting through the mass of posts to reach those who are actually interested in what a company is offering.
Retargeting ads have revolutionized how advertisers engage with prospective customers, enabling them to deliver hyper-personalized adverts that correspond not only with a person's desires, but their current position in the sales funnel as well.
Given that a recent Facebook report on how Instagram drives shopping behavior revealed that 83 percent of users discover new products on the platform, 81 percent use Instagram to actively research products and 80 find Instagram useful in deciding which products to purchase, it is evident that this platform is a potential sales powerhouse for retailers employing retargeting adverts.
Instagram is an ideal destination for retailers to leverage for reaching new consumers and re-engaging shoppers who have visited a seller's store but have yet to convert.
For that reason, we will be exploring how retailers can employ four simple steps for retargeting on Instagram to generate more sales.
But, since retargeting is a controversial subject in some circles, we must first address a pressing question.
Is Retargeting on Instagram Creepy?
The fact is that retargeting is a bit of a contentious issue for some since it is dependent on tracking visitors and monitoring their behavior. This dynamic can raise genuine concerns over privacy.
After all, who hasn't seen a retargeting ad that showed up somewhere they weren't expecting and felt a little weirded out? In fact, entire articles have been created questioning if retargeting is creepy.
However, retargeting ads aren't all that creepy if they are done correctly. Moreover, today's consumers are fine with handing over their data if it means a more custom shopping experience. As was reported by Smart Insights about personalized marketing engagement:
72% of consumers say they now only engage with marketing messages that are personalized and tailored to their interests.
Smart Insights went on to say, "When it comes to collecting data, the report found that consumers are happy for companies to store information that will help their future interactions with a brand. The type of data most consumers are happy for brands to collect is the products they have purchased. This is followed by the categories they've looked at on a site, how long since they last visited the website, and their email address."
According to this report, the exact information that retailers require for retargeting on Instagram and other platforms is the data that individuals are most comfortable handing over. And given that a whopping 72% say they only engage with personalized marketing means that retargeting is not just effective, but necessary.
However, while retargeting is key to multiplying conversions and re-engaging customers, there are a couple of things that sellers must keep in mind when retargeting on Instagram:
Monitor Ad Frequency
The frequency with which consumers see retargeting adverts is something that is often overlooked by promoters but should be monitored closely. Social media ad fatigue is a very real thing and has negative consequences on a retargeting campaign's outcomes.
When shoppers continually see the same advert again and again, each time failing to click through, not only is that a clear indicator that the messaging is potentially amiss, but this will often turn them off to shopping with a brand altogether.
Therefore, keeping an eye on frequency is a critical component of an effective retargeting campaign.
As mentioned a moment ago, if consumers repeatedly see a retargeting advert and don't engage with it, this could be a sign that the messaging or offer is falling flat.
Therefore, if this scenario comes to pass, it is incumbent upon merchants to switch things up and craft ads that feature different calls-to-action, offers, and messages to see which element might be failing to do its job. A/B testing social media advertising efforts is a crucial component of campaign management and should be conducted regularly to produce optimal results.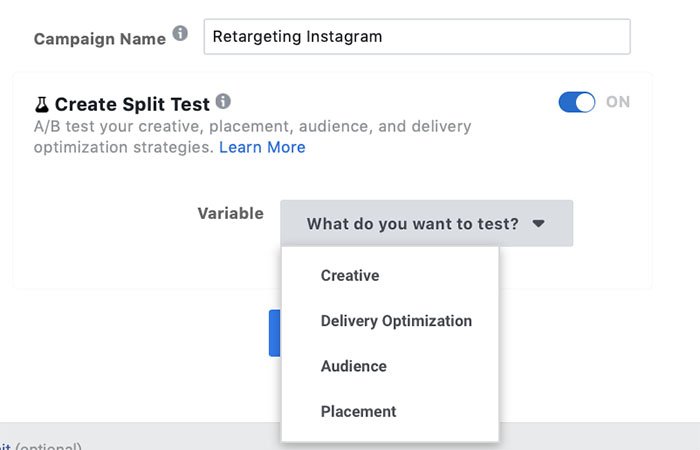 With these considerations covered, let's dive into how retailers can begin retargeting on Instagram to cultivate increased sales.
Retargeting on Instagram: Four Steps to Prosperity
For those who have not already done so, getting started with retargeting on Instagram requires that retailers install the Facebook tracking pixel on their site since Facebook owns Instagram.
This process is relatively simple.
First, sellers log in to their Business Manager account, name the pixel and follow the prompts. Then, it is necessary to install the code in the HTML of the website. For those utilizing platforms like Shopify, installing the Facebook pixel is rather easy as it requires just a couple of clicks.
However, for those who utilize more custom ecommerce platforms where the process is not so streamlined, it may be necessary to hire a certified developer to help with the process as improper installation could cause a myriad of different on-site and tracking issues.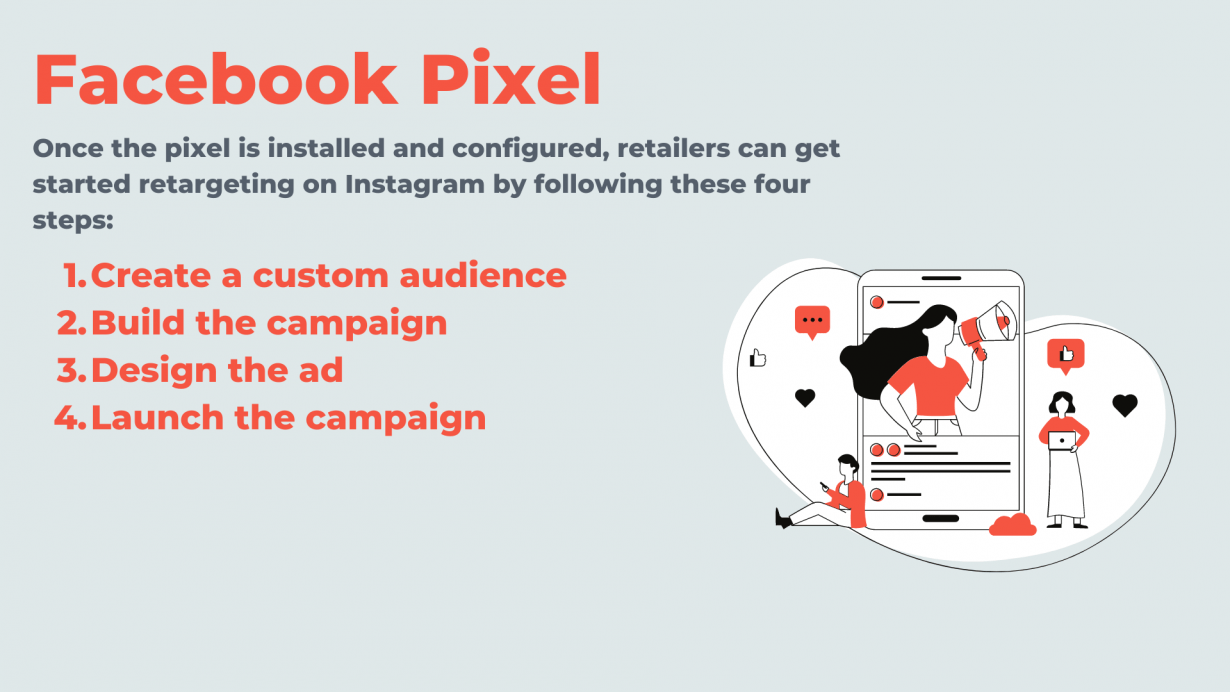 Once the pixel is installed and configured correctly, retailers can get started retargeting on Instagram by following these four steps:
Before launching a retargeting campaign, merchants must begin by creating a Custom Audience on Facebook. To do this, simply click on the main menu in Ads Manager and choose "Audiences" from the expanded list.
When this dashboard populates, select "Create Audience" and click "Custom Audience" from the drop-down menu. From here, retailers will be able to see the options they can utilize to target users who have previously engaged with the company through Facebook, one of its properties or through the brand's website or app. Alternatively, if retailers wish, they can manually import a custom list from their email software, CRM or a spreadsheet containing the necessary information.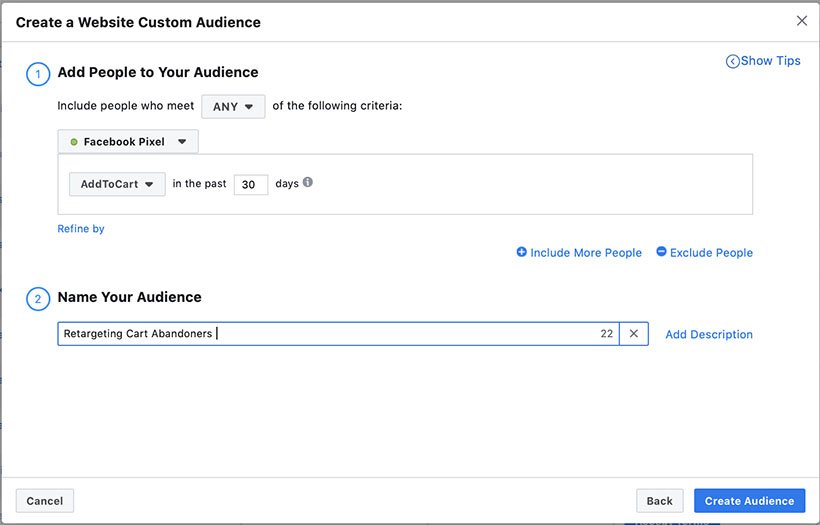 However, it should be noted that it is essential to segment audiences. Since different users have a diverse set of interests, individuals should be shown various kinds of ads. Therefore, instead of just targeting those who have visited the brand's site, sellers should create a custom audience for the type of ad they intend on serving.
Some examples that merchants might want to consider employing include:
People who searched the brand
Repeat site visitors
Cart abandoners
Those who have viewed specific product pages, but have not converted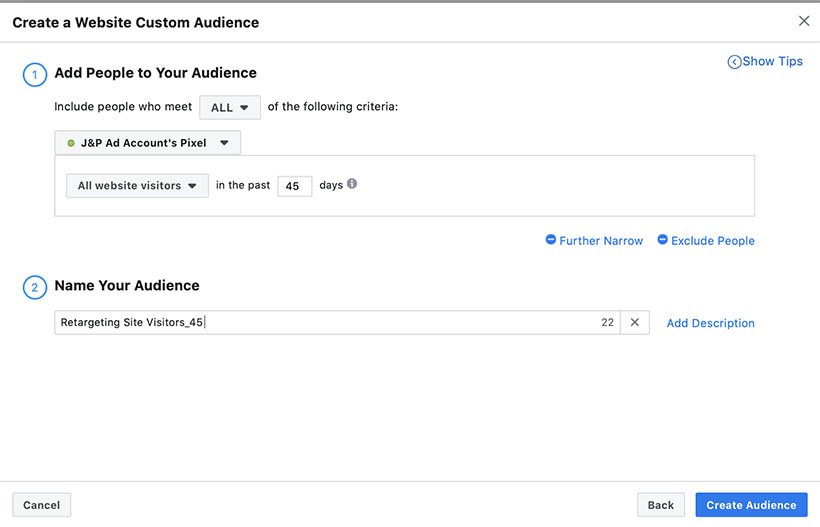 Since sellers are aiming to re-engage those who have not converted or have abandoned a purchase, it is advisable to exclude those who have converted in the past as this could potentially frustrate and disaffect current customers.
Additionally, retailers should also consider precluding individuals who have clicked on retargeting ads, as showing them the same adverts could put a bitter taste in their mouths.
The best way forward is to segment audiences based on the actions that the adverts aim to engender. For instance, if sellers are creating ads about a specific product, then it would be best to target individuals who have visited that page within the past month.
When just getting started advertising on Instagram, it is necessary that sellers wait until the tracking pixel collects enough information to create a retargeting campaign properly.
The reason for this is that at the beginning, everyone will essentially be lumped into a single category. By waiting, retailers can gather information on user behaviors and segment them into different categories, as outlined above.
Before creating an ad campaign, merchants should have at least 500 to 1,000 people in their retargeting list.
However, for those who already have all the data they need to get started, they can create an Instagram ad as usual and select the campaign objective. Here, sellers can choose website clicks, conversions, app installs and similar goals.
From there, go ahead and set the campaign budget, create the advertising schedule, select the appropriate custom audience from those created earlier and click "Save."
Moving on to ad placements, retailers will select Instagram as their platform. This will display a total reach potential for the ads in the top-right corner. Assuming that sellers are okay with the figure that is displayed, they can go ahead and move on to the design phase of the campaign creation process.
At this point, merchants will upload their creative assets. This is markedly similar to generating a standard Facebook ad as retailers will upload an image or video, enter the desired landing page URL, create the advert's caption and enter in the call-to-action.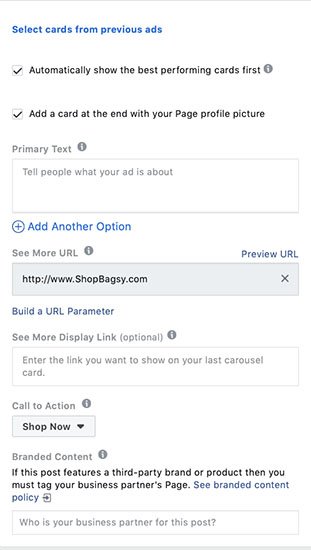 After uploading the necessary ad elements, advertisers can see a preview of the ad and make any desired edits. If there are no alterations that need to be made, go ahead and approve the ad.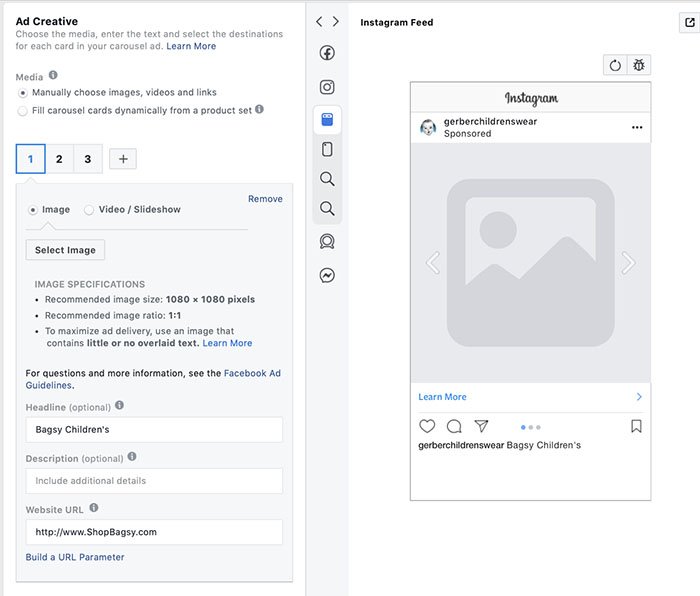 In the final step, sellers will want to review the ad one more time to ensure that everything looks good and then follow the prompts to launch the campaign.
From here, marketers will naturally want to closely monitor the campaign metrics as the effort progresses. As discussed earlier, if the adverts are not producing the desired results, it may be necessary to alter the messaging, image, offer, landing page or another element to achieve the appropriate outcomes.
Alternatively, retailers could instead leverage another one of Instagram's ad offerings: Dynamic ads.
Dynamic Retargeting on Instagram
Dynamic ads for Facebook and Instagram are an automated method for advertising products to consumers who have previously expressed interest in an item by viewing product pages or adding particular merchandise to their shopping carts. Alternatively, retailers can also serve adverts for related items to ones that shoppers have previously purchased or shown interest in as a means of upselling or cross-selling.
That said, the creation process for this ad type is slightly different as merchants must upload a product feed that, for each item, includes:
Descriptions
Sizes
Conditions
Number of units available
Prices
Image links
Additionally, retailers also must create a Facebook catalog to run Dynamic ads on Instagram.
What makes this ad type so powerful–aside from its personalized nature–is that retailers no longer need to manually tailor ad creative and targeting for each specific product (which is a time-consuming process).
Dynamic ads will automatically generate and target consumers based on what they have viewed or are likely interested in buying.
While creating Dynamic retargeting ads for Instagram will take a bit more effort upfront, in the long run, it will save retailers loads of time.
When done incorrectly, retargeting on Instagram can be an unwelcome barrage of product adverts that are only seen as an obtrusive nuisance. However, when adequately segmented and optimized, retargeting adverts tend to be seen in a favorable light by online shoppers.
Given how inclined Instagram users are to engage with brands and seek out new product offerings through the platform, deploying retargeting ads on Instagram is likely to be a highly successful strategy for most ecommerce store owners.
Moreover, through the use of Dynamic ads, sellers can cut down on the time necessary to create and target effective adverts that generate conversions.
However, getting everything set up properly and ensuring that campaigns are optimized correctly is naturally out of some retailers' wheelhouses.