Snapchat! Why Snapchat? What is a "story," and why does it only last 24 hours? And which businesses really benefit from On-Demand Geofilters, anyway?
As an agency that primarily deals with hospitality clients, we know that crafting great content for the industry takes time. Content that may seem "spur of the moment" to someone usually is the result of extensive planning, consumer research and trial and error. Why would a hotel or business want to throw energy into a platform that only allows all of that hard work to show for a short amount of time?
While certain platforms like LinkedIn Pulse can extend the life of a piece of content, which is great, social media is about immediacy. And nothing creates urgency for a fan more than knowing a timer is ticking down. Once it goes off, access to that content will be limited. Enter Snapchat!
There are other more surprising benefits to utilizing the ominous yellow ghost. Only 2% of businesses were using the platform in 2015, according to Social Media Examiner, meaning your content is competing with fewer advertisers. Less competition? Yes, please! And if you thought Snapchat was only for teenagers with too much time on their hands, think again. According to The Los Angeles Times and Marketing Land, "Over the last year in the U.S., Snapchat added 25- to 34-year-old users (103 percent) and 35+ users (84 percent) faster than 18- to 24-year-old users (56 percent)."
At one point with Snapchat, there was no way for brands to elevate themselves unless they were large, iconic entities with huge budgets. That game has been changed with the recent addition of On-Demand Geofilters.
What Is An On-Demand Geofilter?
It is a custom overlay that will appear over Snapchatters' pictures when the fan is within a desired location for the time frame that you have set the filter live. As Snapchat describes it: "On-Demand Geofilters let you create and publish a geofilter for your party, wedding, business, or any other place or event. It's a fun way to help your friends or customers decorate their snaps, wherever they are!"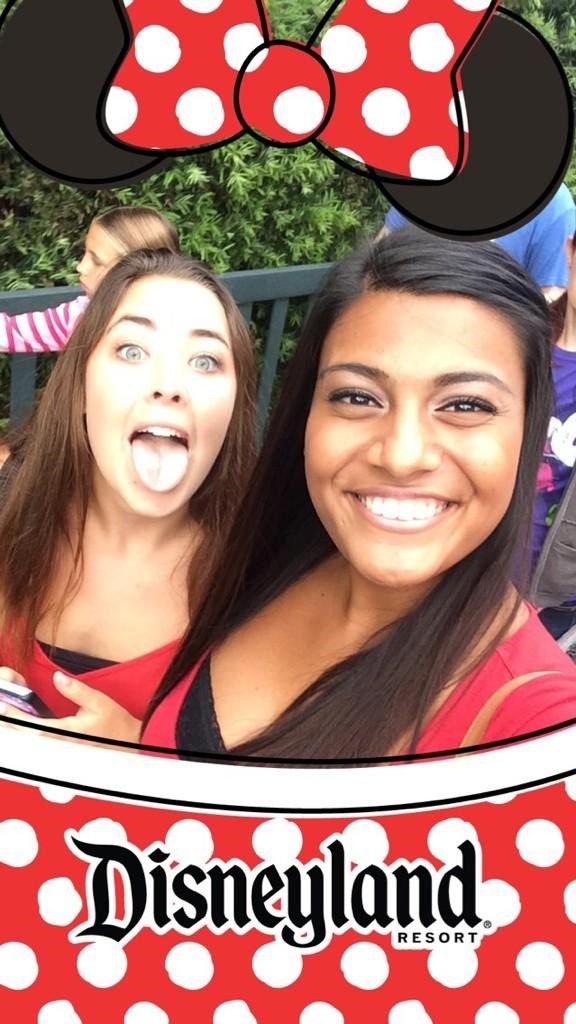 Where Does It Happen, & How Much Does It Cost?
The area you fence can be between 20,000 square feet and 5 million square feet. The filter cannot be live for more than 30 days. Costs start at just $5, but overall expenditure is dependent on the size of the area selected and the length of time it will be live. Keep in mind that geofencing the location around an event like the Oscars is going to be much more expensive due to its prime-time nature.
This type of location-specific marketing is great for hotels! Instead of travelers just posting about where they're going and where they'll be staying, they can now "show" their friends. And by doing so, they're also advertising that location.
How Can This Be Applied To Hotels?  
We've already started to see big names in the hospitality industry engaging with guests via Snapchat. According to Maximize Social Business, "Starwood Hotels & Resorts' W Hotels was the first hotel brand to take advantage of launching a geofilter campaign. Leaning on the millennial segment's tendency to edit photos, W Hotels presented Snapchat with tongue-in-cheek versions of traditional postcards. For example, 'Wish You Were Here' became 'You Wish You Were Here.'"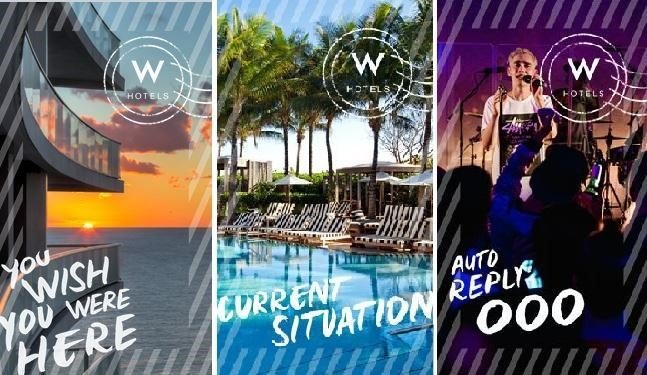 Ready To Get In the Game? Here Are A Couple Of Ideas For Hotels Wanting A Piece Of The Action:
Conference Hotels: Who says business has to be boring? Create a filter to go live during a big in-house conference. Use the hotel logo and conference hashtag (if applicable) on the image along with some welcoming verbiage. Go the extra mile and ask event attendees to Snapchat you a picture using your filter for a chance to win an amenity.
Destination Hotels: Because every traveler wants to brag about where they're vacationing, create filters that speak to your island feel, fruity cocktail-loving couples or relaxing city vibe.
A new menu is a great opportunity to drive food and beverage traffic by teasing the items or encouraging guests to snap pictures using a customized filter to win a tasting.
Hosting a New Year's celebration? Create a filter that has a predesigned "party hat" and party blower with confetti for your guests to take fun snaps with your branding to celebrate the holidays.
Promote spa, golf and other recreational activities provided by your hotel.
Business Travelers: Give your business travelers travel-related filters. Create a post-meeting happy hour filter with a fun message like, "Cheers to another successful day." Or, encourage travelers to mix business with pleasure by creating a filter that promotes your spa offerings or your state-of-the-art fitness center.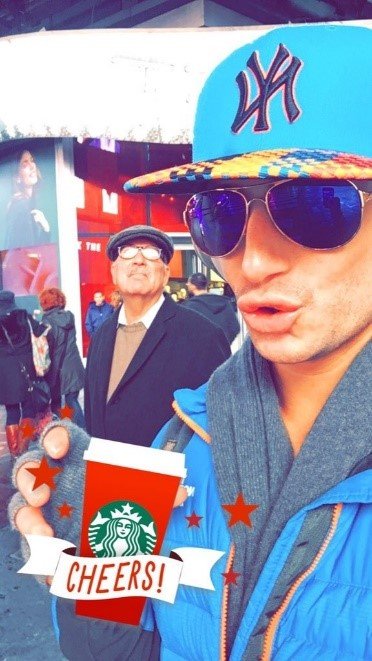 Interested in implementing Snapchat's On-Demand Geofilters in your social strategy? Contact us today for more info!