The largest direct importer and manufacturer of quality yoga equipment in the US, YogaDirect's brand was well established online, but the majority of its organic search traffic was a result of branded keyword searches. In short, YogaDirect.com was failing to attract first-time visitors and losing out on valuable market share.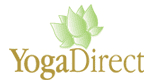 Challenges
Attracting first-time visitors meant YogaDirect needed to rank for non-branded and product-related keywords, but the highly saturated nature of the yoga niche coupled with
YogaDirect's young age in relation to its competitors meant they would have to work twice as hard.
Strategy
After performing a comprehensive audit of the client's site, we devised a comprehensive SEO strategy focused on optimizing the site for popular yoga-related keywords and branding YogaDirect as a niche authority.
We optimized the site for non-branded keywords with content
To improve YogaDirect's organic ranking for yoga, Pilates, and fitness-related keywords, we prescribed the addition of a healthy dose of unique content to the site. We also added content targeting category and product-specific keywords to respective pages, and optimized all content with H1 and H2 tags.
We added unique Meta title tags and descriptions to each page
To draw in more users, we optimized YogaDirect's Meta title tags to target long tail and product-specific keywords and help identify unique pages. We also developed more compelling page descriptions and added calls-to-action to generate more clicks.
We improved the URL naming strategy with more descriptive URLs
To give YogaDirect even more ranking juice, we organized their URL structure to identify individual product categories and pages and added product-related keywords to the URLs to help users find specific products.
Results
Traffic Highlights:
In just 3 months, YogaDirect's unique organic website traffic increased 28%, while two top competitors with older domain names saw only 22.10% and 19.68% increases respectively.
Likewise, in comparison to the year prior, YogaDirect saw an 40.31% increase in overall traffic, while its primary competitor saw a 40.86% annual decrease.
Ranking Highlights:


In addition to increasing traffic to its site, within three months YogaDirect improved their ranking for a number of non-branded and product-specific keywords, and finally gained the edge it needed to compete.
The Bottom Line
With an expanded online presence and high organic rankings for popular-related keywords, YogaDirect's brand awareness grew exponentially, and product sales soared.