Recently there have been numerous lawsuits over websites that do not comply with the Americans with Disabilities Act (ADA).  As defined on the ADA National Network website, the ADA "is a civil rights law that prohibits discrimination against individuals with disabilities in all areas of public life, including jobs, schools, transportation, and all public and private places that are open to the general public."
Fox Business reports that in this year alone, more than 1,000 lawsuits have been filed in relation to websites that are not ADA-compliant. One high profile case reported in the Sun-Sentinel involved Winn-Dixie, which forced the supermarket chain to make its website accessible to the disabled. Courts have ruled that if a website is connected to a physical location it needs to be accessible.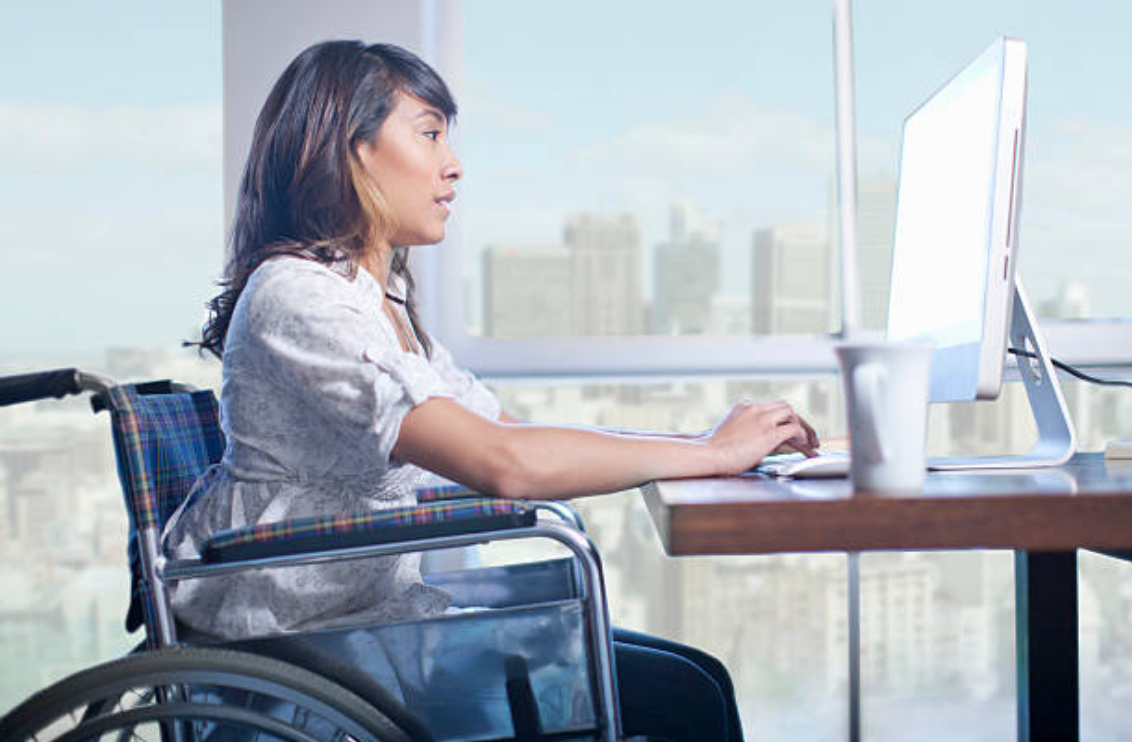 Being ADA-compliant should be about more than avoiding a lawsuit; it is also good for business. Why would companies want to make it difficult for potential customers to navigate their websites, make purchases or inquire about services? Plus, a website that is optimized for ADA compliance probably contains many technical SEO-friendly elements that can increase relevant traffic, decrease bounce rates, and boost time spent on the website.
Here are five things you can do to help improve the accessibility of your website by people with physical disabilities:
1. Add alt tags
Alt tags have always been important for SEO, but they are also essential for ADA compliance. An alt tag is a brief text description of images and non-text elements including:
Graphs
Charts
Image maps
Photographs
Infographics
Graphical buttons
An alt tag is read by screen readers which makes the content of the image accessible to people with visual disabilities.
2. Use captioning
Captions allow people who are deaf or hard of hearing to understand the full context of a video. They are textual representations of the speech and sounds that appear on the screen at the time the action is taking place. Captions will also support your SEO efforts—more textual content and relevant keywords can contribute to higher rankings.
3. Add audio descriptions to videos
Audio descriptions describe the visual content of a video, making video and multimedia accessible to those who are visually impaired. It is typically a separate audio track that is played simultaneously to the original video.
Read the Web Content Accessibility Guidelines (WCAG)
Created by the World Wide Web Consortium (W3C) and other individuals and organizations, the WCAG is a set of accessibility standards that web content developers can use to help ensure that websites are usable by people with disabilities. According to its website, the guidelines fall under the following four principles:
Perceivable – Users must be able to perceive the information being presented
Operable – Users must be able to operate the interface
Understandable – Users must be able to understand the information as well as the operation of the user interface
Robust – Users must be able to access the content as technologies advance
Keep up with changes
Technology, regulations and compliance standards change, and so will your web design, content, and ads.  Your website will need to adapt as needed to maintain compliance.
ADA mandates are the reason why things like wheelchair accessible ramps and braille characters on signs are commonplace. In terms of accessibility, most websites have some catching up to do. Removing barriers for people with disabilities allows you to create a better experience for all your site's visitors – which is a win-win for everyone.