Programmatic Advertising Is…
Using technology to buy and sell ads through an automated and data-driven process. Buying programmatically allows brands and advertisers to efficiently target their users while ensuring that spend is appropriate. Programmatic ad buying requires a web-based trading desk to handle the actual ad spend and serve the ad based on parameters around interest, behavior, and demographics, as well as 3rd and 1st party audience lists.

Programmatic Ecosystem 
Programmatic has developed into a full-funnel solution for brands across ad formats in their digital journey. Nearly 50% of current programmatic ads are video, and over 80% of display advertising is done programmatically. With integrated 3rd party and custom audience crafting capabilities, programmatic is used as much for direct response initiatives as it is for efficiently growing brand awareness.
Programmatic Ad Formats
These ad types are currently available in programmatic platforms:
display, rich media display, video, connected TV/OTT, audio, podcasts, digital out-of-home, native display/video, dynamic content optimization, and YouTube. Note that YouTube programmatic inventory can only be accessed through Google Marketing Platform.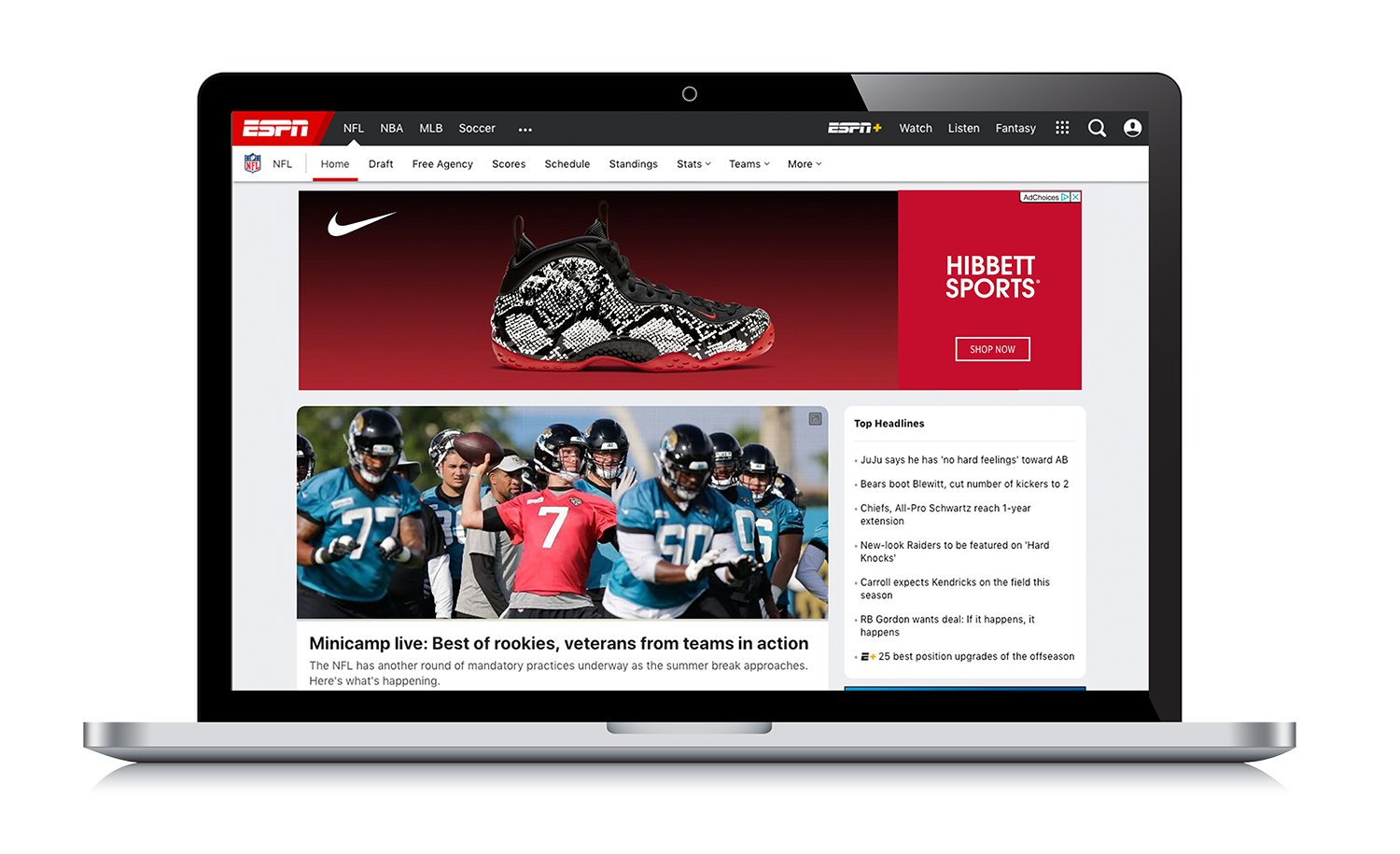 Why Programmatic
Evolving display and video campaigns into programmatic allows for greater incremental reach and increased flexibility. Through programmatic, you have access to over 20 video exchanges and over 30 display exchanges, significantly amplifying reach across media types to desired audiences.
Measuring Programmatic
Leveraging the Google programmatic platform, Display & Video 360, allows for integrations with Google Analytics, Google Ads, and many other platforms. The most notable difference between running paid search campaigns and running programmatic is the ability to view creative performance beyond the last click. Not only is data insight available for ads that were not clicked, but access to deduplicated conversions—with both a time lag to conversion and path to conversion—allows for brands to understand how users are engaged from first exposure to final conversion.
Ready To Get Started?
Our team of programmatic experts has over 15 years of experience across display, rich media, video/CTV, and supply-side management. Curious about how to get up and running? Contact us, we're glad to help!
Programmatic Terms & Abbreviations
Agency Trading Desk
A fancy name for an agency or team within an agency (like Wpromote) that buys programmatic ads.
Demand-Side Platform (DSP)
These platforms allow advertisers and agencies to manage, purchase, and optimize ads from multiple publishers. Just a few examples include Google Marketing Platform, Quantcast, and BrightRoll. Some platforms offer solutions for both DSP and SSP.
Supply-Side Platform (SSP)
These platforms are used by publishers to manage, sell, and optimize ad inventory for advertisers to bid on. A few examples include DoubleClick for Publishers, AppNexus Publisher Suite, and LiveRail. Some platforms offer solutions for both DSP and SSP.
Ad Exchange
These platforms allow publishers/ad networks to sell their ad impressions to advertisers programmatically by enabling real-time bidding. They connect to DSPs and SSPs. Just a couple of examples include AppNexus and DoubleClick (Google).
Another Way to Think About It…
Say you like candy (who doesn't?). Whether it's Skittles or a Snickers, candy makers create a variety of candy (ads). The candy makers need a market of vending machines (publishers) to showcase their sweets.
To combine forces and increase volume, vending machines create a larger network, or an SSP, to offer their spots while the candy makers could create a similar network, or DSP.
Candy makers are focused on honing their skills and prioritizing what they do best: making candy. So they work with a partner, or agency trading desk, who handles the vending machine side of things.
Since we're talking vending machines with programmatic capabilities, there's technology that calculates where to send each candy bar based on inventory and price, placing the candy bar in the right machine in real time. This technology is the ad exchange that connects everyone.
Regardless of whether you see a vending machine at your office or a mall, you always pick the Skittles. The ad exchange is able to deliver on this since the technology is built upon knowing what you like. Pretty sweet!