POLYWOOD® is the leading eco-friendly outdoor furniture brand, specializing in creating durable, all-weather furniture backed by a 20-year warranty. Founded in 1990 in Syracuse, Indiana, POLYWOOD's all-weather furniture has helped them lead the industry for over two decades. You can find their products in Target, Home Depot, or on Wayfair. But what's best of all is they're one of the closest business relationships that Wpromote enjoys – a trusted longtime partner that we've challenged time and time again to go further. In response to all the great things we've achieved together, POLYWOOD issued us a challenge in return: how comfy can you make your office with some POLYWOOD furniture?
Recently, POLYWOOD made an incredibly generous furniture donation to the Wpromote HQ in El Segundo, making the office not just brighter and more beautiful, but much more comfortable to boot!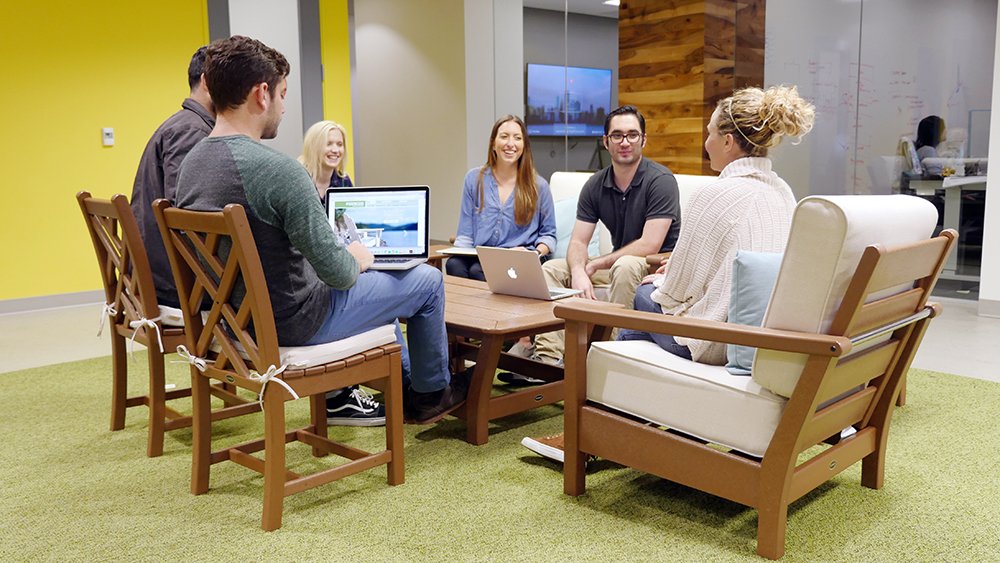 "The Wpromote family has invested so much time and energy into the success of our brand, we wanted to give a little bit of the POLYWOOD brand back to them," says Jason Detamore, Senior Marketing Technologist at POLYWOOD.
After seeing the explosive success one of their sub-brands had with Wpromote, POLYWOOD decided to hop on board and, after twenty years, shift their operations from entirely business-to-business (B2B) to begin selling directly to the consumer as well. Wpromote worked with them to make that transition happen and ensure conversions would be through the roof once it was complete.
With the help of their Wpromote family, POLYWOOD has been working on helping customers create lasting memories in a meaningful space by delivering high quality furniture right to their door.
In moving from a B2B model to a B2C (business-to-consumer) model, POLYWOOD faced a number of challenges that Wpromote took head-on. These included reliably generating brand awareness, ensuring that the brand would become optimally positioned for the end customer – their new audience – and overcoming the technical challenge of making the site easy and enjoyable to use for retail rather than the business client. While all of this was taking place, buyer personas had to be adjusted, too: POLYWOOD had to build and validate completely new buyer personas after seeking out business clients for decades.
A tough, complicated, and time-consuming process was made easier for everyone when Wpromote brought a Challenger mindset to the table. Wpromoters headed up to the POLYWOOD HQ in Syracuse, Indiana back in October of last year, and held a two-day brand strategy workshop with the fully integrated Wpromote team. The workshop helped POLYWOOD build their compelling brand story and figure out how to implement the branding they'd chosen. Their growth plan for all of 2017 came out of that workshop, as did the ambitious future goal of an entire rebrand of the company.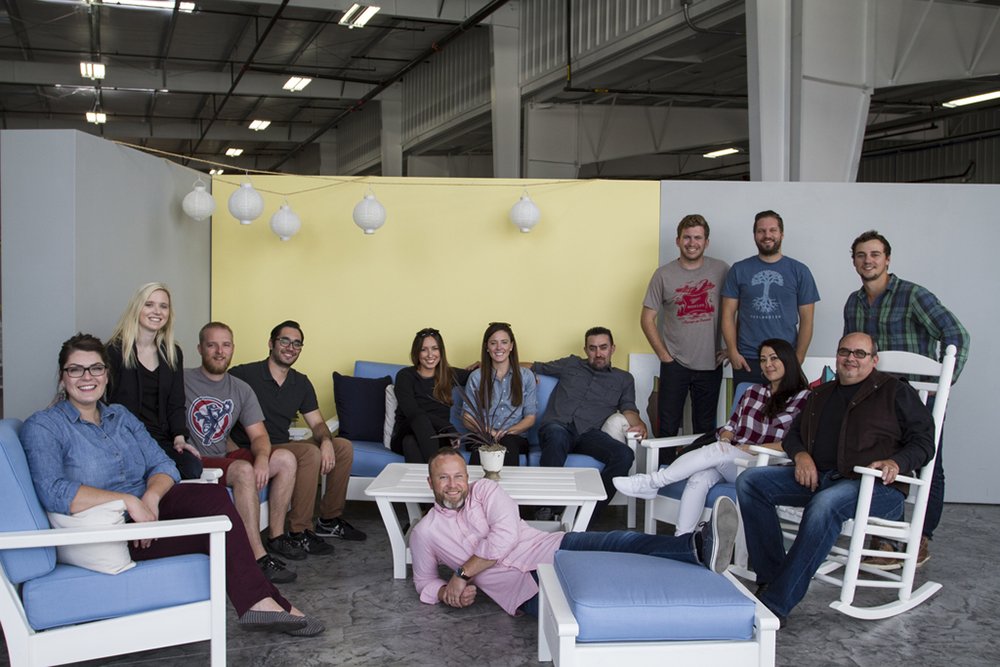 That incredibly successful workshop lead to one more achievement for the integrated Wpromote-POLYWOOD team: a slick new POLYWOOD brand video, produced as a collaboration between POLYWOOD and Wpromote's in-house creative department.
"We felt confident that Wpromote knew our brand and voice due to the success of the branding workshop and the excellent working relationship we have with the Wpromote team," Detamore explained.
Needing a quick turnaround for it, POLYWOOD relied on Wpromote to deliver – which we did without a hitch.
"From our HQ to theirs, we wanted to symbolize that Wpromote is an extension of the POLYWOOD team," added Sean Valencourt, Director of Marketing at POLYWOOD.
We couldn't have said it better ourselves! Thanks again to our generous and incredible POLYWOOD family.