The Tuesday after Thanksgiving has become an amazing and important holiday in the US since its inaugural event in 2012: Giving Tuesday. Styled to be an international day of giving, Giving Tuesday is dedicated to giving back and supporting nonprofits of all kinds, and as such presents an amazing opportunity for those organizations to tap into their donor pools or even bring in new donors. But just how valuable is this unofficial holiday?
"Since its inception in 2012, there have been sizable and increasing donation spikes each year during #GivingTuesday, which data projections show will continue."
Giving Tuesday By The Numbers
Research has found that as many as 63% of people who donated on any Giving Tuesday only made donations on one or more Giving Tuesdays, and not at other times. This finding is an indication of an area where more investigation is needed into the acquisition, retention, and loyalty behaviors of Giving Tuesday donors, and also points to the day itself as a critical time organizations need to capitalize on to maximize donations during the holiday season.
In a sample of long-term loyal donors, those who gave consistently before 2012 are more likely to give, as well as give more on average on Giving Tuesday than at other times of the year. It was revealed that 7.5% of these donors gave on Giving Tuesday, whereas 6.2% gave on December 31, which in the past has traditionally been the biggest day of the year for donations. This is an indication that Giving Tuesday is highly motivating for engaged donors as well as more infrequent givers.
So how can your nonprofit take advantage of this holiday to grow donations and donor pools?
Setting Up A Campaign Which Speaks To Your Donors
The simplest way to do this, of course, is to build a marketing campaign specifically around this holiday, which all nonprofits should be doing. There are a few different steps you can take to find out how best to tap into the #GivingTuesday mood of your audiences.
Identify Audience Interests
Look at your audience data within Google Analytics, your ESP (email service provider), and Facebook to determine who you are already reaching digitally and who is engaging with your brand the most, whether it's through donations or other activities such as volunteer signups.
Outline Value Propositions
Once you've found your most active audiences, find out what other causes your these top audience members are interested in and what value propositions drive the most action from them. Doing so will help you uncover the best ways to engage with and get your audiences feeling involved in your organization's #GivingTuesday efforts.
Pro Tip: Target high household income audiences with giving messaging, especially through Facebook Ad targeting
Create a Content Campaign
From there, your campaign will require certain "basic necessities": the minimum of work you should be doing in order to reach out and invite engagement. Begin with a landing page that explains your campaign, from the value propositions you've already researched to your suggested timeline of giving. Make sure to tie the campaign to Giving Tuesday and offer a compelling call to action.
Once that's done, come up with a unique hashtag for your campaign that isn't too broad, but is still specific enough to identify your nonprofit as well as Giving Tuesday. You'll also benefit from developing shareable imagery your fans can use (and hashtag) to promote the campaign. Best practices for this imagery include:
Different images optimized for your landing page, Facebook, and Instagram
Data visualization showcasing your value propositions and where support/donations are going (i.e. impact)
Incorporates your unique hashtag
A few final considerations: show your followers how to post #UNSelfie photos on Instagram to encourage their participation and help them get something back from their participation. Make sure to thank and encourage your donors with videos that express gratitude and also inspire them to get more involved, or stay involved throughout the year. Find even more tips on MobileCause and the official #GivingTuesday website.
Now you're ready to set up an amplification strategy.
Build Momentum & Retain It
Your organization should decide when, where, and how to include your Giving Tuesday campaign in relevant email sends, social posts both organic and paid, and any other channels that you feel may be valuable. For example, on Facebook you can run a donation campaign for those who like to give during the holidays by targeting those who donate to causes regularly with giving messaging. Boost this campaign through paid support, capitalizing on the higher potential reach this gives you as more users are online during the holidays.
Pro Tip: Utilize reach objectives which will help combat the intense competition of the holidays
Build momentum by giving your existing audiences, such as top donors and fans, a sneak peek into your Giving Tuesday campaign before it launches. This kind of exclusive inside look can not only make your top partners feel special, but creates an extra splash of promotion upon launch on Giving Tuesday.
Retain that momentum by posting live updates on Facebook and Instagram, as well as sending a midday update via email demonstrating just how much momentum your campaign has generated. Use all these channels to make it seem even easier for users to participate and be a part of your Giving Tuesday movement. Highlight your users' #UNSelfie and tailored hashtag posts to your Instagram story or feed.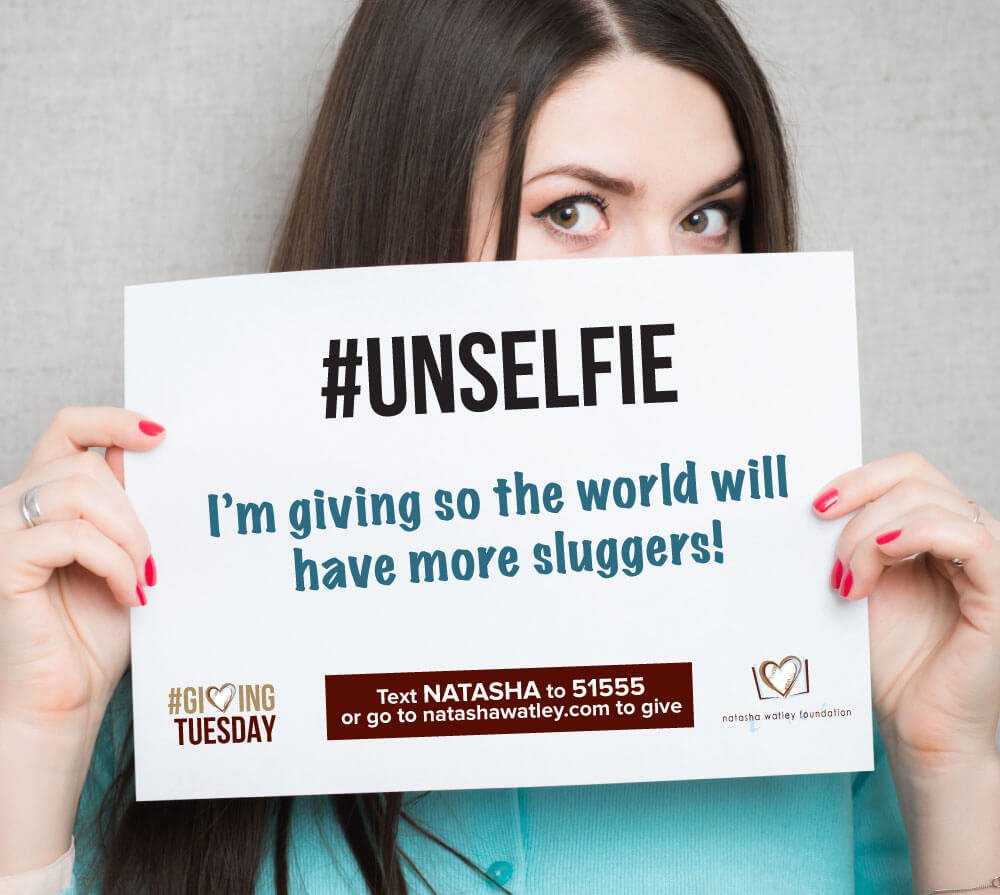 Use lead generation ads to acquire new users for your email newsletter list to generate more volunteers and more donations during the campaign. As you're increasing your brand awareness, new users might not be quite ready to donate to your cause. However, adding them to your e-newsletter is the perfect way to get them engaged with your cause initially and possibly donate later on.
Lastly, extend that momentum by lengthening your Giving Tuesday campaign an extra day or two. This strategy is frequently leveraged by for-profit companies, and helps give your users both some extra time and a greater sense of urgency to participate.
What Comes Next
But it's not over after Giving Tuesday. The great part is that even after your Giving Tuesday campaign has concluded, you've gained valuable user-generated content, incredible new stats to show off to donors, and a great community story to share across your website and social channels. Repurpose this content for the rest of the holiday season to continue bringing awareness to and support for your cause.