In 2010, sisters Lauren and Ali decided to reveal a family secret—creative chocolate covered pretzels. Inspired by their mom's delicious desserts, the duo embarked on a mission to reinvent the standard pretzel. The next two years that followed were full of brainstorming, tasting, testing, perfecting, and challenging the pretzel norm. In May 2012, Ali and Lauren took a leap of faith by leaving their full-time jobs to pursue their dreams—building a chocolate covered pretzel business from scratch. Fatty Sundays ® was officially formed as a means to share their fun-flavored chocolate covered pretzels with the world. Two months after officially forming the company, their ecommerce site went live.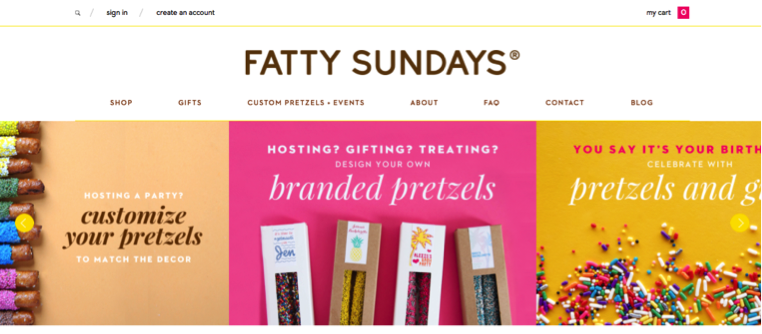 From 2012 to 2016, prior to partnering with Wpromote, co-owners Ali and Lauren had handled all marketing initiatives in-house. With an increasingly successful business, Ali and Lauren partnered with Wpromote in March 2016, hoping that we could handle digital marketing initiatives so they could focus on what they do best—running their business.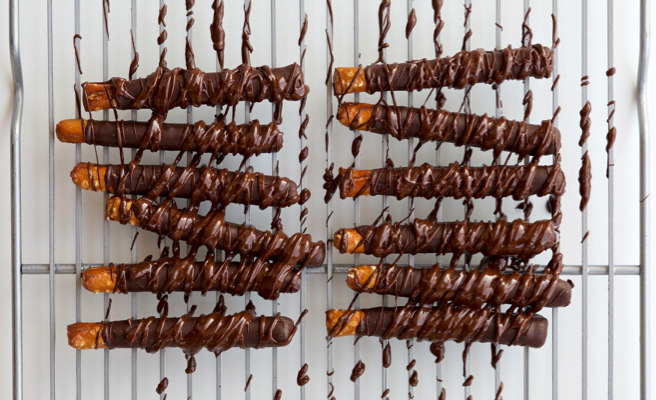 Our main goals were making people aware of these delicious confections, increasing sales on their website, and increasing leads for custom pretzel orders. Using a fully integrated approach, we sought to increase their organic rankings and use a combination of Google and Facebook Advertising to drive brand awareness and sales.
81% Increase In Traffic
38% Increase In Transactions
62.09% Increase In Ecommerce Conversion Rate
Fast-forward to one year later—in our time working together, we've been able to help Fatty Sundays challenge the pretzel norm with their gourmet, fun-flavored chocolate covered pretzels. 81% increase in total traffic, 38% increase in ecommerce transactions, and a 62% increase in site-wide conversion rate are just a few of the accomplishments Fatty Sundays and Wpromote have had.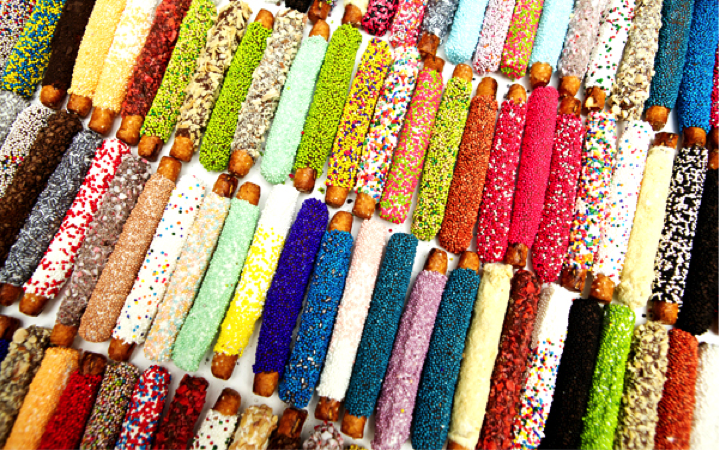 We've been delighted to work with Lauren and Ali, a forward-thinking duo that has successfully replaced the standard pretzel with fun, gourmet chocolate covered pretzels, and lots of them.