Remember when connecting to the Internet took five minutes and involved a horrifying screeching sound? How about those days when you had to press the "9" key on your cell phone four times to type the letter "S"?
Technology has certainly come a long way in the last ten years. And one of the most exciting innovations – at least for us digital marketers – has been the advent of browser extensions. With so many out there that perform so many different functions, it's like Christmas every day, week, and month thanks to the easily available, now-essentials. And, when they're free extensions that work well…jackpot!
Here are just a few of the free tools that we use each and every day when auditing websites, crafting content and developing superior strategies for our clients:
Traditional spell-checkers look like ancient artifacts next to this clever little extension, which reviews spelling and grammar in real-time as you type in Chrome, Firefox, or Safari. Once you've installed the extension, you can also upload entire documents to be edited, ideal for those of us who do our writing the semi-old-fashioned way in a Word or Pages document.
"Grammarly is great because I can craft a LinkedIn or Facebook post without having to copy and paste into Word to check for errors," said Senior Digital Marketing Specialist Tucker Smith. "I also love that you can correct mistakes with just a couple of clicks. It's a huge timesaver."
Bookmarking is so last year. With this extension, pages that you save for later are automatically synced across all of your devices, so you never have to worry about being caught without the info you need.
Bonus: You can even view saved pages without Internet access!
"This add-on is awesome for keeping track of pages on the go," said Account Strategist Simon Poulton. "I love that I can save an article on my home computer and access it seamlessly on my work computer or smartphone – even when I'm in airplane mode."
Rather than viewing page source information and muddling through a bunch of code to determine a page's title tag and meta description, install this Chrome extension and get the details you need with just one mouse click. The plug-in will also alert you if the page has any missing alt attributes or obsolete HTML tags so that you can nip SEO issues in the bud.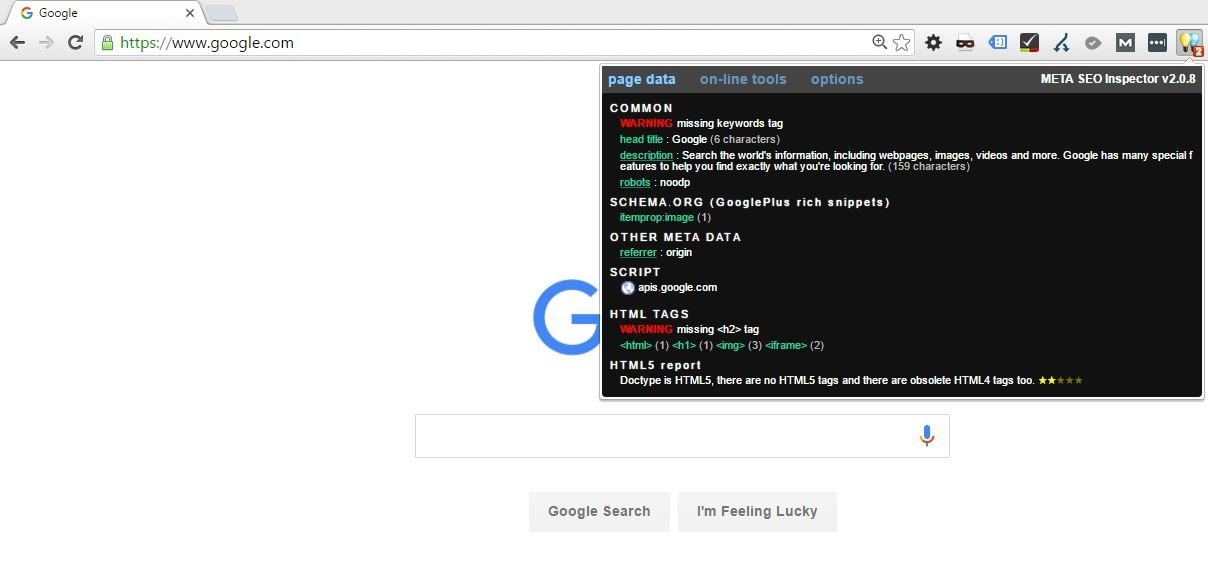 Want to know what a website looks like on a smartphone but your iPhone is precariously low on battery? No worries. This handy extension lets you see how a site displays on Chrome, Internet Explorer, Firefox, Opera, and Safari as well as iOS, Android, and Windows Phone browsers, all without opening a new tab or window.
"I use UA Switcher to see how content displays across multiple platforms in a matter of seconds," said Digital Marketing Technology Specialist Zach Johnson. "It's a good way to catch potential readability and functionality issues and ensure a better user experience, no matter what devices your customers are using to reach your site."
Tired of opening one tab after another to get a closer look at images? Then this Chrome extension is your new best friend. Just float your cursor over thumbnails to see them blown up to their full size right in your current browser window.
"When I'm browsing Google Images for a blog photo or illustration, I use Hover Zoom to save time and avoid opening up dozens of tabs, which can really slow down your computer," said Content Producer Justin Salva Cruz. "Just make sure that the images that you're considering are labeled for reuse to avoid any copyright infringements."
Activate the MozBar to see a site's on-page elements, general attributes, and link metrics all in one place. If you enable the Chrome extension while on a SERP, you'll see page authority and domain authority scores, which you can use to manage expectations for client site rankings.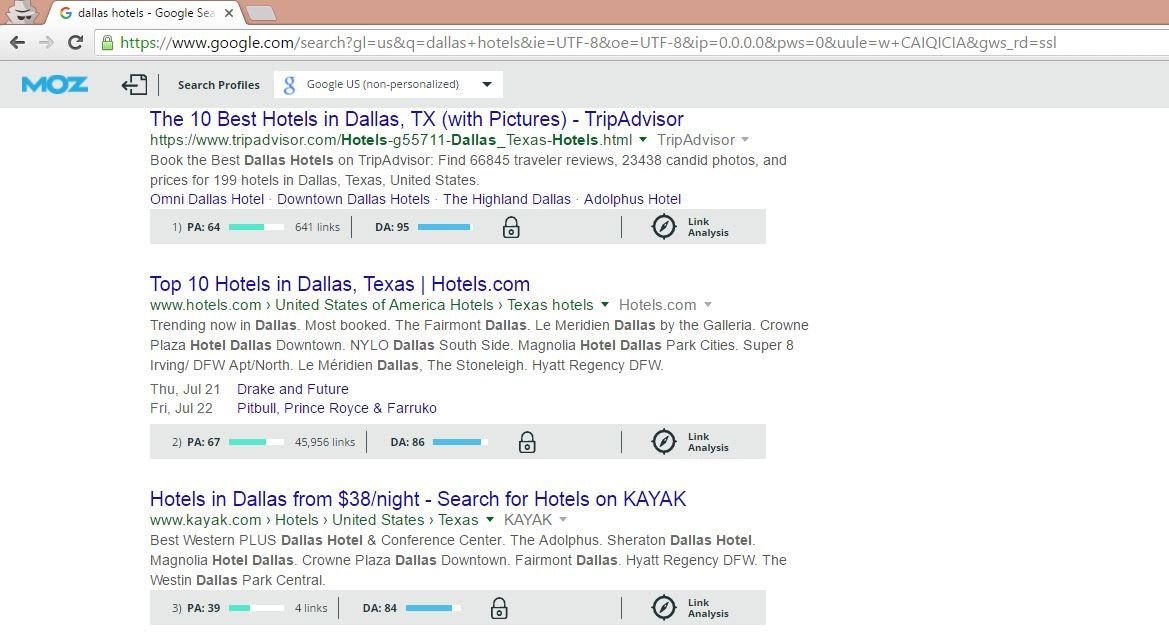 Say goodbye to the standard screenshot tool that came pre-installed on your computer and upgrade to Awesome Screenshot. This extension allows you to capture full pages or partial snippets as well as add notes and blur out sensitive information such as pictures and names.
"This extension offers so much more flexibility than screen-capture tools I've worked with in the past," said Senior Paid Media Specialist Lauren Seifried. "I use it all the time when putting together important client presentations."
Use this tool to create social media images and press release pictures that align perfectly with your clients' brand standards. ColorZilla allows you to determine the hue of any pixel on a web page, which you can then use when creating promotional graphics from scratch. If you don't have Photoshop on your computer, Canva and Piktochart are some of our favorite freeware design options.

If you've ever found yourself with dozens of memory-exhausting browser tabs open — all of which contain vital information – OneTab is a lifesaver. At the click of a button, all tabs are closed, but not before they're saved to a list that you can access later. When you're ready, you can restore pages one at a time or all at once.
"OneTab makes it easy to stay organized and focused while juggling multiple projects," said Senior SEO Developer Brian Rubin. "If I have 20 tabs open for one task but get pulled aside to help with something else, it's nice to know that I can close out of my browser without losing important information."
Your Feedback
Did we forget your favorite browser extension? Has something brand new come out that maybe we don't even know about yet? Comment below and share your thoughts.