As marketing has made its way from the print era over on to the digital realm, QR Codes have sprung up as a tool to transmit virtually any kind of information. By scanning the 2-D image on a smart phone, companies and individu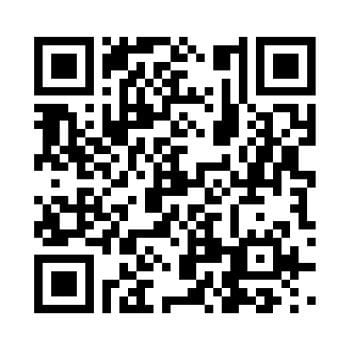 als alike create QR codes for several purposes, such as increasing traffic to websites, boosting ecommerce, making phone calls, and so on. With the exponentially increasing usage of social media outlets, QR Codes have become creative with where they place the code and what information is shared. And whether you're a VP at Proctor & Gamble, or simply just a devoted geek, you can place QR codes in these locations to promote just about anything.
1. T-Shirts & Accessories
What better way to market a product (or yourself) by wearable advertisements? Custom T-shirt sites, like Zazzle.com, can generate QR Codes for you to fashionably sport your brand. What I have noticed about the QR T-Shirt is the flirty aspect that comes with this relatively geeky concept. But if you're simply single and ready to mingle, why not generate a QR code that can automatically dial your number? And just a forewarning, gentlemen, make sure you disclose to the female QR code bearer as to why you are busting out your smartphone in front of her digitally inspired chest. But on the flip side, maybe a belt buckle wouldn't be the most "professional" way to market yourself…Unless you're a part of the Red Light District's payroll.
2. Digital Desserts
Although this may be more for "geek-ly" fun rather than under a marketing exec's agenda, QR Codes on a cake can be creatively techy way to celebrate any occasion. Back in June, I celebrated a friend, who just so happens to be a social media enthusiast herself, turned 21 years old. A group of friends and I decided to buy her a set of cupcakes that had an edible QR Code on each cupcake. My graphic designer buddy generated the QR Code, which sent my friend to a happy birthday video.
3. Resume/Business Cards
As we apply for jobs amidst the painfully high unemployment rate, employers are clearly seeking the applicants that stand out among the plethora of bachelor degrees that are slowly (and frighteningly) becoming the new G.E.D. But all pessimism aside, what better way to self-promote than using a QR Code for your infographic resume or business card. Get creative by generating a QR code to land a potential employer or business partner to your website, LinkedIn, email address, phone number, and so on.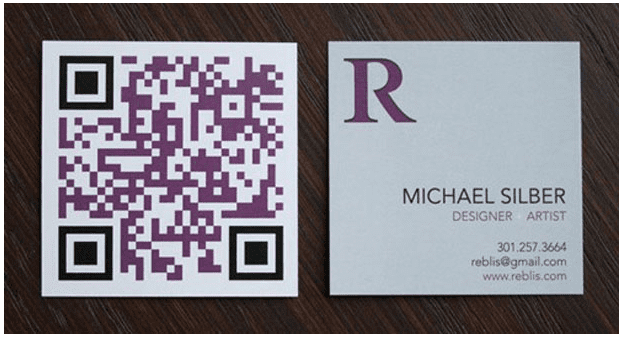 4. The Body As A Digital Temple
Move over Facebook Friends Sleeve, because a new "Social Tattoo" is in town. A tattooed QR code created lots of buzz recently, as a French man named Marco decided to add an "animated tattoo" on his chest. Interestingly enough, Marco can alter the tattoo as he ages so that he can link his new ideas his Matrix Code and therefore keep his body art "au courant."
5. Loyalty Programs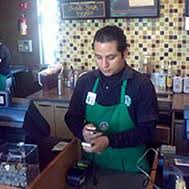 As an overzealous consumer of coffee, frozen yogurt, and eyebrow threading, I have found myself bombarded with stamp cards from the same companies that I always forget to reuse. I am a victim of the age-old problem of not finding my stamp card when asked if I have one, and later finding it while I am frantically looking for my ID when getting pulled over by the beloved CHP. Now although Google no longer uses QR Codes for their Places function, they recently acquired Punchd, which is an app that keeps track of how many times QR Codes have been scanned for loyalty programs. Integrating apps like Punchd will notify loyal customers when they are eligible for their reward and therefore increase retention rates for your services.
6. Public Transportation Hubs
For the marketing gods, Public Transit hubs are obviously a highly populated areas that are prime real estate to place your QR code campaign. This idea was inspired by a South Korean grocery store chain, HomePlus, that needed to successfully compete with the leading chain without increasing the number of stores it already had. As the second hardest working people in the world, South Koreans do not have much time nor the willingness for grocery shopping after a long day's work. Utilizing this key fact, HomePlus allowed for subway users to shop by creating a virtual grocery store at a station with QR codes under each product. Each code directed the smart phone user to the HomePlus's ecommerce site, allowing customers to buy products on their phone and have them delivered to their phone. Talk about practicality!
Sources:
1.) http://www.fastcompany.com/1720193/13-creative-ways-to-use-qr-codes-for-marketing