Welcome to the guide for building curated lists of content to attract links and benefit SEO.
Regularly generating new content for your site is a fundamental tactic for a solid SEO strategy. Creating curated content pieces helps to diversify your content footprint; it also has the added bonus of potentially increasing your posting volume. Making curated lists can ease burnout by providing an alternative method of generating fresh content.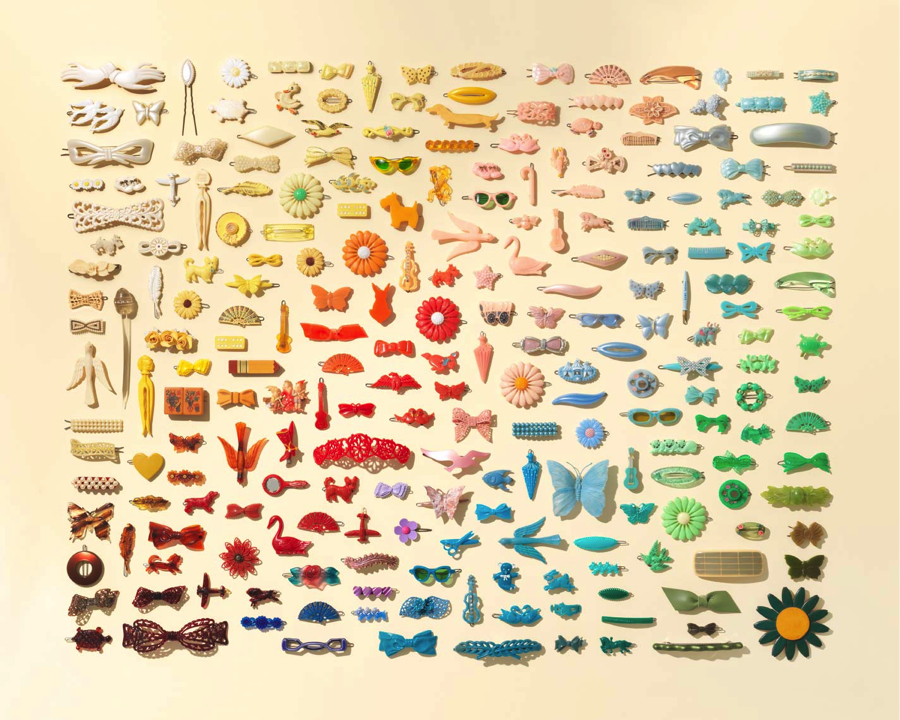 What Is Curated Content?
Curated content is essentially a collection of resources. Content curation is the process of sorting through information available online and creating a cohesive list based around your chosen theme. It's not a mass information dump – it's a carefully selected grouping of the highest quality and most relevant resources available on a particular topic. The goal is to present information in a user-friendly way and position your website as the most convenient source for knowledge. There isn't a "right" way to curate – so have fun with it!
Examples Of Curated Content
Curated content often takes the form of "Best of" lists, weekly link roundups, or industry guides. For example:
The Value Of Curated Content
Google places a high value on fresh, unique content because it is often the most useful. Thus, sites with a deep content footprint typically are rewarded with higher organic rankings. Curated content can be particularly useful because it collates resources from all over the Internet on a single, easy-to-navigate page.
As the curator, you are the middleman between information seekers and content producers. You're efficiently pointing the information seeker in the right direction, eliminating the difficult work of poring over dozens of pages and sniffing out the desired troves of knowledge. Lists catalog important pieces of content in a digestible format. Your annotations add meaning and context to the list, to help your reader get the most out of the materials.
How To Leverage Curated Content For SEO
Curated lists can help to establish your brand as a thought leader in your industry. You want readers to think of you as a valuable resource for information, the digital equivalent of a librarian or museum docent. This added authority helps build your reputation, which can translate into increased rankings and organic traffic. The key to showing your value as a curator is to put a lot of work into selecting content and to offer rich, insightful editorial guidance in the form of notes. This ensures that you're illustrating a distinct point of view in your handpicked selection of content.
Additionally, a curated content piece is also an ideal platform to connect with other content creators. You're showcasing their work and linking to their blog as an endorsement of their talent. Thus, curated content serves as ego bait. Ego bait is an asset designed to grab the attention of a particular entity by appealing to their ego. Ideally, this serves a flattering incentive for bloggers to link back to your site, share via social media, or start a relationship that could lead to future collaborations. That's why it's crucial to reach out to the original sources in your curated content article and let them know that you're referencing them.
Tips For Creating Curated Content
Again, there isn't an established template dictating what curated content should be. You can start with a topic you're already knowledgeable about. Aim to create unique lists that offer value not found elsewhere on a million other blogs. If you've noticed a recent online trend, select cream of the crop articles that feature that trend. If you recently researched a topic, maybe you discovered resources that could be grouped together into an article.
Other Sources For Topic Inspiration
Long Tailed Search Engine Queries: Is there a gap in what people are searching for?
FAQs on Forums: What questions are unanswered?
Bookmarked Links: If you keep returning to certain sites, they're clearly useful.
Multimedia: You don't just have to link to articles and blogs. Videos, infographics, whitepapers, podcasts, and other media add variety to your list.
Evergreen Content: Timeless content means your list will stay relevant for longer, which will compound link equity over time.
Influencers on Social Media: What's trending on Twitter? Use social media to select buzzworthy topics.
Conclusion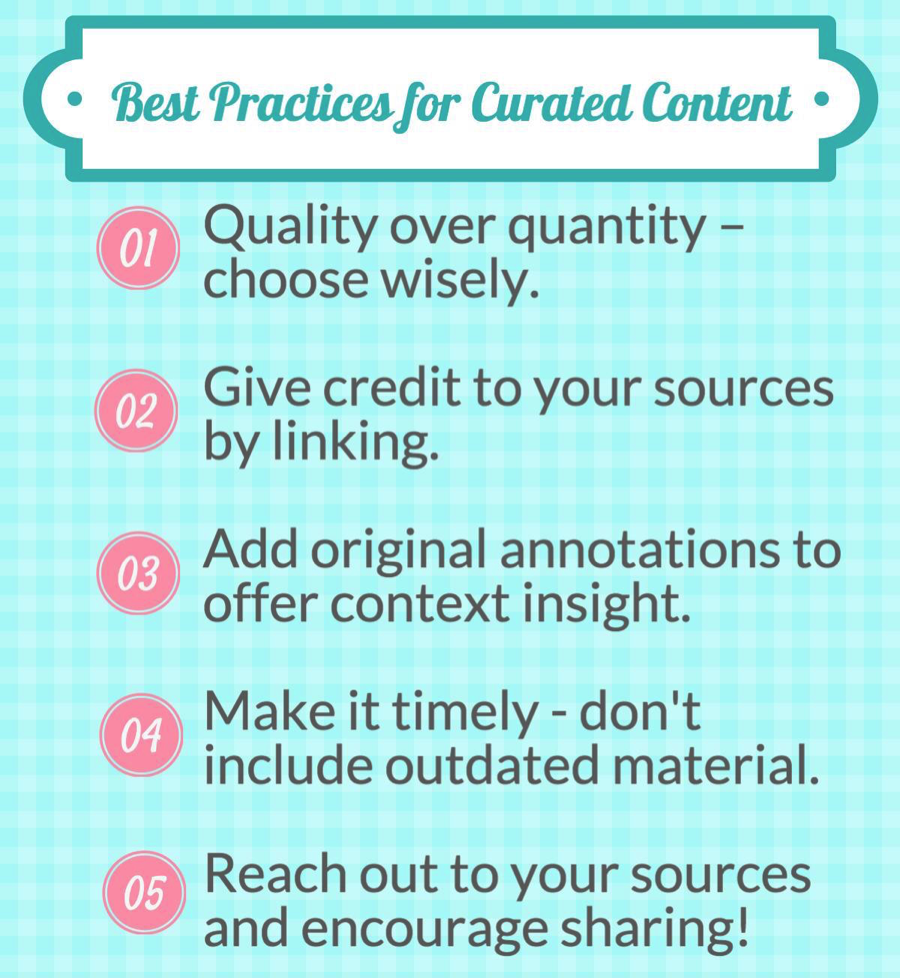 Best Practices For Curated Content
Quality not quantity – choose very carefully.
Give credit to your sources prominently with a link.
Add your own annotations to offer context and original insight.
Make it timely – particularly important for topics with an expiration date.
Reach out to your sources, let them know you've featured them, and encourage them to share!
Use these best practices to start building our your own curated content. Your brand authority will benefit from carefully constructed lists that include your original commentary. You can leverage your curated content to build relationships with content creators whose work you feature. Your content strategy will benefit from fresh, shareable content that enriches the knowledge of readers; that success will translate to improved search engine performance.
Have you published curated content? What are some of your favorite lists?