We all know the power of Amazon – 300MM Active worldwide customers and 100MM+ Prime customers to be exact – but how can you leverage the behemoth platform for success? Here are the quick key points to achieve success in Q4.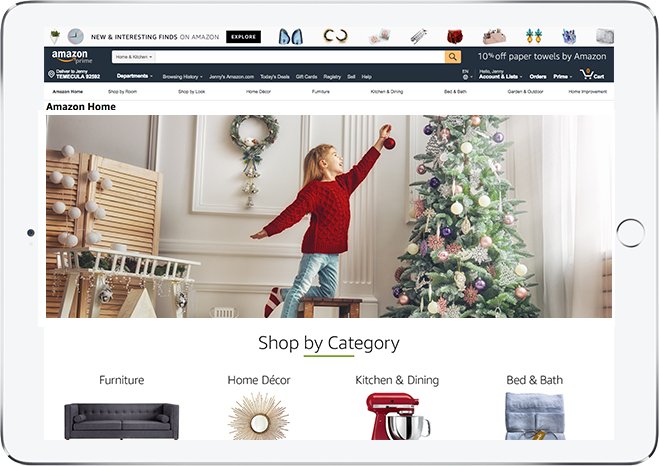 Prioritize the Right Products

– give special consideration to best sellers, higher margin items, and Amazon exclusive lines.

Ensure Product Page Health

– to give yourself the best opportunities, make sure to keep average rating around 3.5 and above, have a high number of reviews, and fill out product info to have "A+" content.

Run Promos

– as you run promotions, you have a chance to feature promotional badges to increase visibility. For example, you can offer Vendor-Powered Coupons (VPCs) or run a Deal of the Day.  

Stay In Stock

– of course this matters for being able to actually sell your product at any given time, but it also impacts your rankings as well.

Add Holiday Touches to Your Account

– Create new product images with ribbons or holiday themes, and offer exclusive holiday season variation packs.
Some Helpful Q&A
What can I do to get more product reviews?
You can use feedback software and test messaging in the Seller Central or try out the Vine Program in Vendor Central.
What can I do to stay in stock?
For the Seller Central, use Inventory Alerts and inventory forecasts based on previous holidays; don't forget to factor in advertising and promotions.
For the Vendor Central, use OOS and planned replenishment rates. Also be sure to schedule promotions early and let your category managers know.
If we can't do prime, is Amazon worth doing?
Amazon is definitely worth doing whether you are going to participate in the Prime program or not. The only caveat to Prime is that you are taking full advantage of all of Amazon's capabilities and maximizing your potential on this marketplace.
You may even consider doing Prime for some of your key products
If I'm new to Amazon, how can I garner enough views before Black Friday/Cyber Monday?
You may want to participate in programs like the Amazon Vine Program if you are a vendor. If you are a Seller, you may want to start advertising your products more and start running promotions, all the while, sending feedback emails to gain as many product reviews from this increased traffic as necessary.