Whether you've been following us for years or only a short time, you know that the expert digital marketers at Wpromote all pride ourselves on being part of The Challenger Agency. Wpromote strives to maintain a Challenger mindset all year long, but every March, we hope to spread that outlook to as many people as we can!
To kick off our #30DaysAChallenger campaign, we've created an infographic detailing all the ways we pushed ourselves to #ThinkLikeAChallenger in 2017. Check it out, and then share below what you plan to do to #ThinkLikeAChallenger this month and all 2018 long!
Click the image to see the full infographic!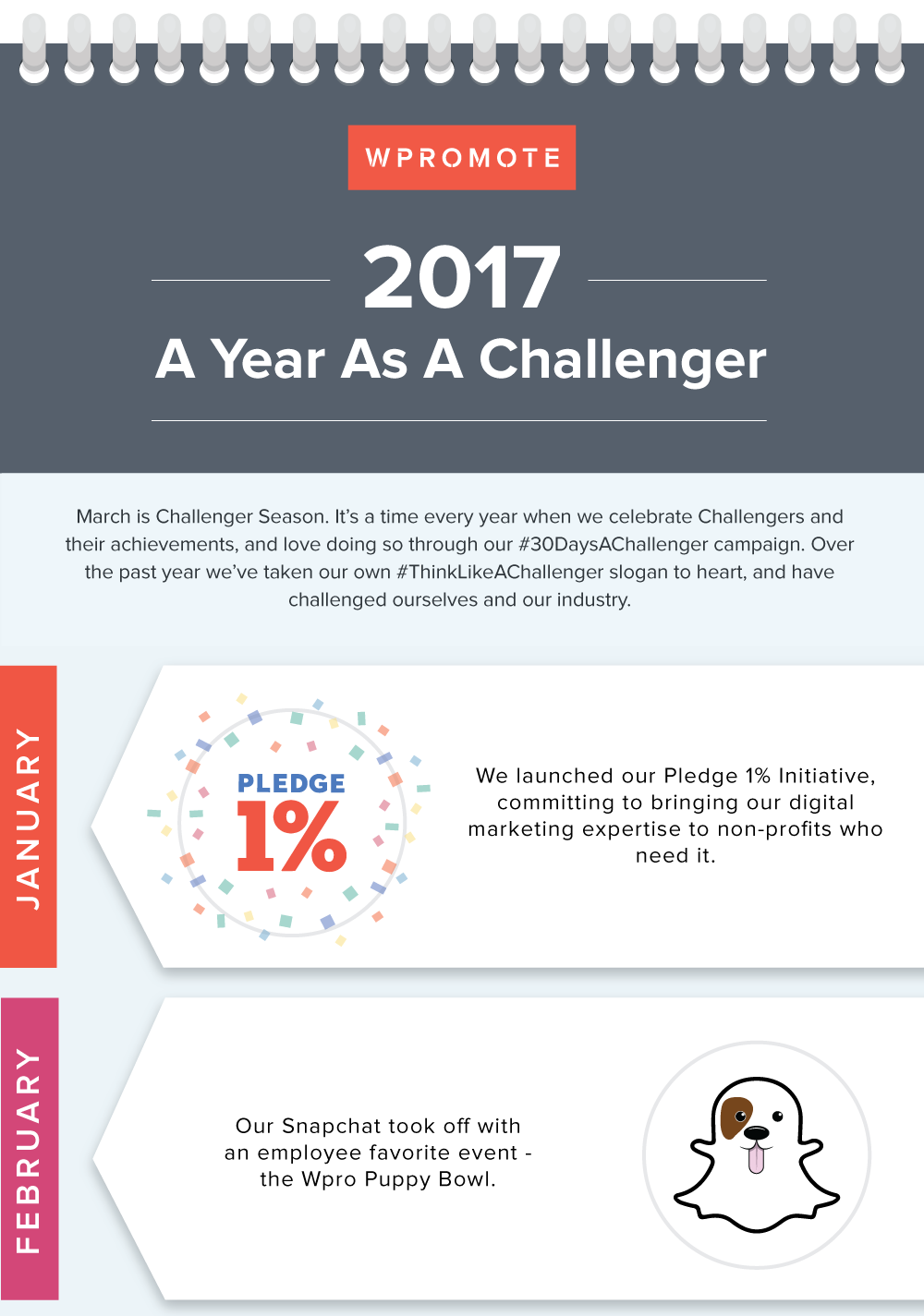 Think you've got the qualities of a Challenger? Find out if you've got what it takes!