Welcome to the fifth and final video in the joint Wpromote and Google video series! In this series, Wpromote Founder & CEO Michael Mothner has met with Google's Katheline Jean-Pierre for interviews at Google HQ to discuss Wpromote success stories, our recommendations to supercharge your digital efforts, our marketing strategies, best practices, and more! The first four blog posts can be found listed at the end. Meanwhile, check out our fifth video below:
Mid and upper-funnel marketing strategies can be considered the Holy Grail of digital marketing. Mothner and Jean-Pierre start off by discussing how to measure and calculate the impact of such strategies, which can pose a challenge for performance-based marketers who focus on ROI. Unlocking customers in the middle and upper parts of the funnel who have yet to purchase is, according to Mothner, the way to "really grow as a company."
Tracking the mid and upper-funnel poses one of the biggest challenges of modern marketing due to consumers constantly jumping between channels and devices. There is no one "magic bullet" that can track all movements, Mothner says. It comes down to looking for key moments of engagement, "micromoments" of customer interaction which suggest that there will be an impact on purchases or conversions later on.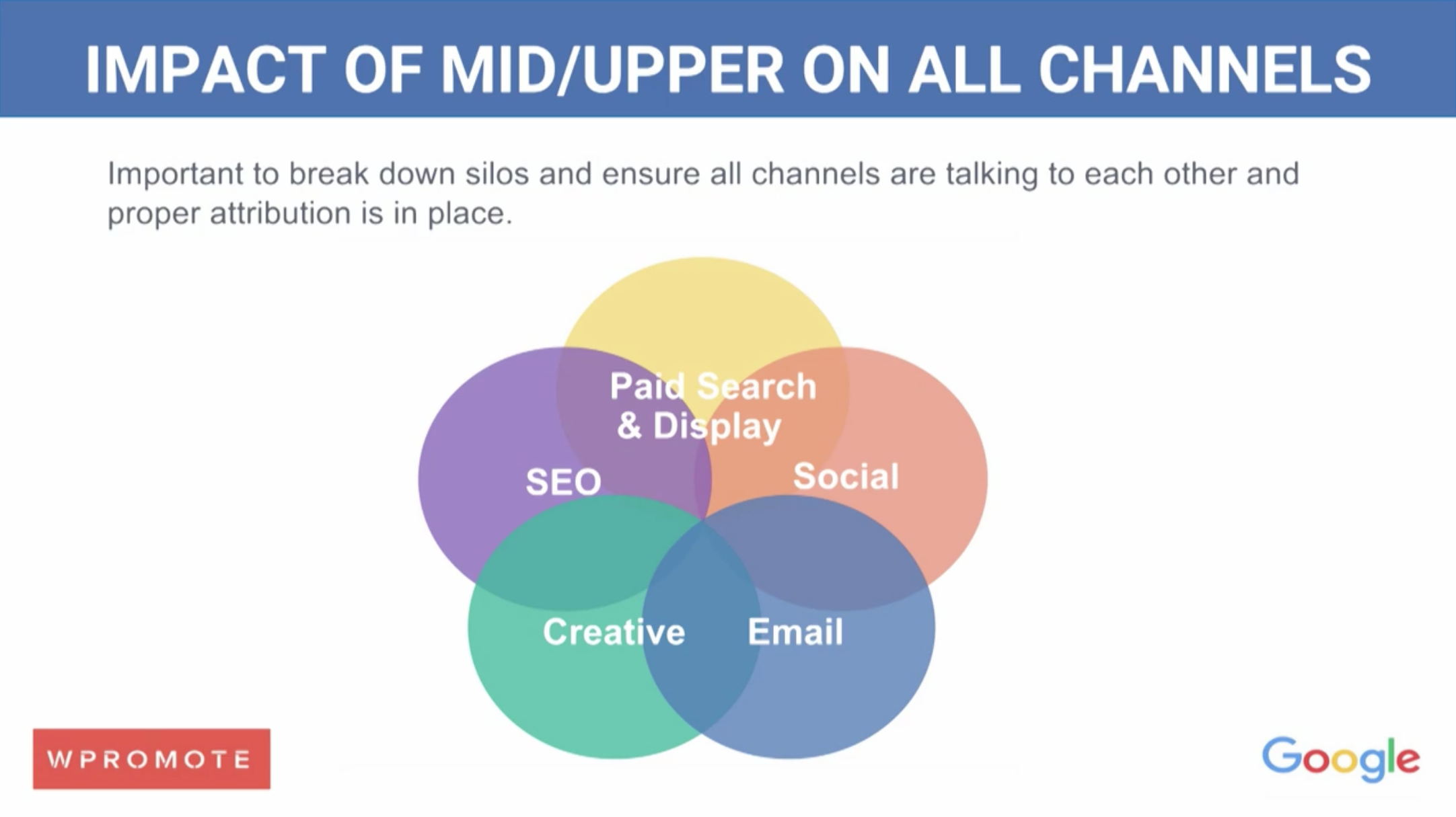 Check out the rest of the video for Mothner's insights on the interactions between mid/upper funnel strategies and AdWords.