To those of you who are new to the online presence management game, there are many facets of understanding website data that could elude you at first. If you are trying to interpret your overall website data, one foundational aspect you should grasp first is the concept of different types of traffic.
What Is Web Traffic?
When people refer to web traffic, they are referring to the visitors coming to your site. The different types of web traffic refer to the varying origins of these visitors—the means how they found and came to be on your site. There are five main types of traffic you will want to know if you want to attain a full understanding of your visitors and where they are coming from:
Organic traffic
Direct traffic
Referral traffic
Paid traffic
Overall traffic
Organic Traffic
Organic traffic is the traffic on your site that has come about through non-paid, natural search result rankings. For example:
You type "Orange County muffin shop" into the Google search bar.
The search result pages give you many listings to choose from.
You click on a listing that appears in the normal part of the search results below the ads.
Then you are redirected to that business's website.
By doing this, you are contributing to that site's organic traffic because you found the site through natural or "organic" means in your search.
Organic traffic is what SEO (Search Engine Optimization) efforts are most trying to affect. The two are connected. Strong SEO leads to higher rankings for your site in the search results pages. Thus, when people type in search queries related to your site/business, you are more likely to show up, be seen, and get clicked on – contributing to greater organic traffic on your site.
Direct Traffic
Direct traffic is much simpler. The visitors that make up your direct traffic results are those who are typing your website name directly into the URL search bar (for example: www.chuckecheese.com, www.crisantknight.com, http://www.rosamexicano.com/, etc.).
Referral Traffic
This type of traffic is composed of the visitors who've ended up on your site by clicking on a link to it. These links could be anywhere. They could be on your social media pages like Facebook, review sites like Yelp, directories, other businesses' websites that may be referring to your site, blogs that reference you, and so on.
Organic Traffic vs. Direct & Referral Traffic
From an SEO standpoint, it is important that your highest form of traffic be organic.
Organic visitors are your most likely crop for producing new clients/business.
Think about it. People who already know your URL/website name by heart and who link to your site from, say, your Facebook page are likely already clients, or at the very least are already familiar with you. In contrast, people who find your site through organic means may have never even heard of you; they were simply searching a query with keywords related to your business. Then they came upon your site and discovered it for the first time.
Paid Traffic
While the majority of sites deal in organic, direct, and referral traffic, not all websites have the fourth kind of traffic: paid traffic. This type of traffic occurs when online businesses utilize PPC (Pay-Per-Click), also known as Google Ads, to take out ads for their websites, which appear above the organic results on search results pages. These ads can be notated by a small green box that appears by the URL that says: Ad.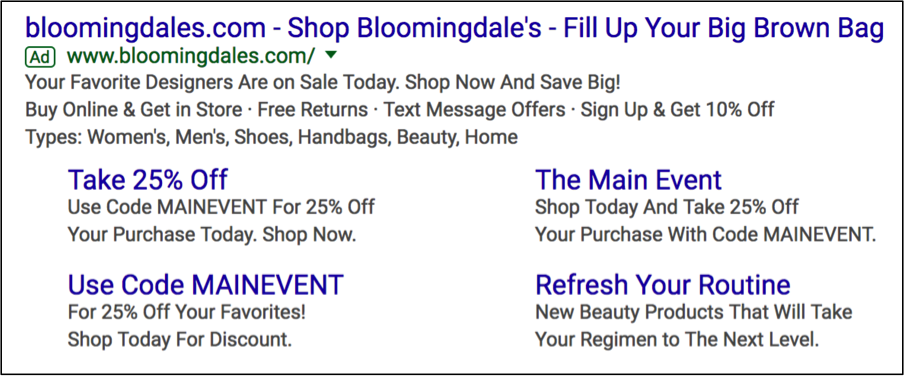 This form of traffic is not free and requires special processes and campaigns to execute properly.
Overall Traffic
Lastly, overall traffic simply refers to the total of your different types of web traffic added together (organic, direct, referral, and possibly paid).
& Just Overall . . .
Now that you have an understanding of the aforementioned five main types of web traffic, you can interpret your website data with a clearer understanding of who your visitors are and how they are finding your site.