In part two of our Wpromote Summit recap, we're getting right into the remaining four presentations and the main learnings you need to know. To check out part one, head over here.
Visual Storytelling Through Video Creative That Converts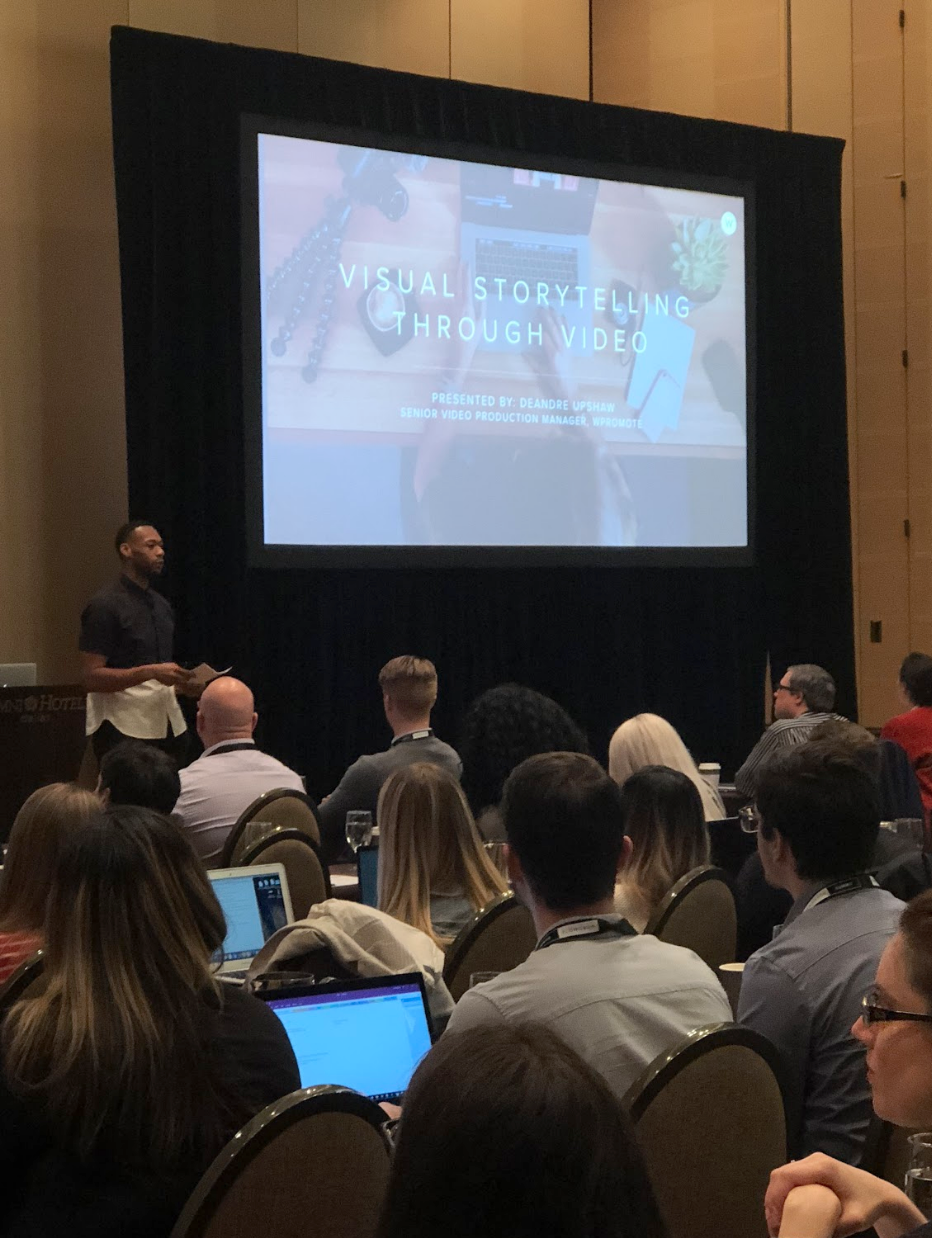 Video is one of the undisputed kings of all digital media as people across the world watch billions of hours of video on YouTube, Facebook, and many other platforms.
"Visual Storytelling is a marketing strategy that leverages compelling narratives, placing your customer at the heart of the story, staged with an emotional visual media experience and effectively distributed across your buyer's journey – in order to empower customers' lives and drive business results."
What makes video so important for brands to include in their digital marketing strategies? Videos show your "why." Why you exist, why your product or service matters, and why viewers and consumers should choose your brand.
Ignore common myths like videos are expensive, only big brands use them, and video only works on social. You don't need a huge production budget to create beautiful video, and your content will work just as well on your site as on your Twitter.
To get started with video, you should sit down and figure out your brand's story—what it is that makes your business unique and sets you apart from competitors—and be sure to include compelling action and a focus on people.
Grow Or Die: Leveraging Profit-Driven Marketing & Customer LTV Modeling
Businesses and marketers need to evolve in 2018 and beyond by shifting to a profit-driven mindset, challenging themselves to look beyond short-term gains and become comfortable with the long-term value of their marketing. Reframe your KPIs through LTV modeling, which helps to find more new customers with less money and increases bid efficiency. This shift won't happen overnight, so know your financial tolerance and be prepared for adjustments.
Tips for leveraging Facebook with a profit-driven approach include:
Match in-store purchases to engagement
Get your foot in the door with a great offer
Optimize your discounting to encourage conversions
Encourage repeat purchases through nurturing efforts
Segment based on profit & engagement history
Connect customer list with Facebook engagement (ad clicks, likes)
Good Measurement Leads To Better Marketing
While advertising and consumption is advancing across channels and devices, measurement methodologies haven't shifted from the single device world, causing significant errors in today's measurement. This, along with fundamental shifts in consumer behavior, has sparked the need for a new kind of approach to measurement solutions: one that accounts for mobile influence in the consumer journey.
As ad spend increases, your visibility into true campaign results decreases. Siloed measurement of emerging channels leads to missed results, e.g. measuring desktop, mobile, and in-app separately. Marketers should look to measurement focused on individuals that draws on comparisons across platforms and devices.
Good measurement must first start with accurate data inputs on metrics that matter to your business. That data must then be run through rigorous attribution models, which give the proper credit to the ad touchpoints that influenced the person across the path to conversion.
Facebook has several solutions:
Conversion Lift: Understand how causality (vs. correlation) changes attribution
Attribution (Advanced Measurement): Understand how better data changes attribution
People-Based MTA: Bring it all together with better data and advanced models
New Customer Acquisition: All Roads Lead To Dynamic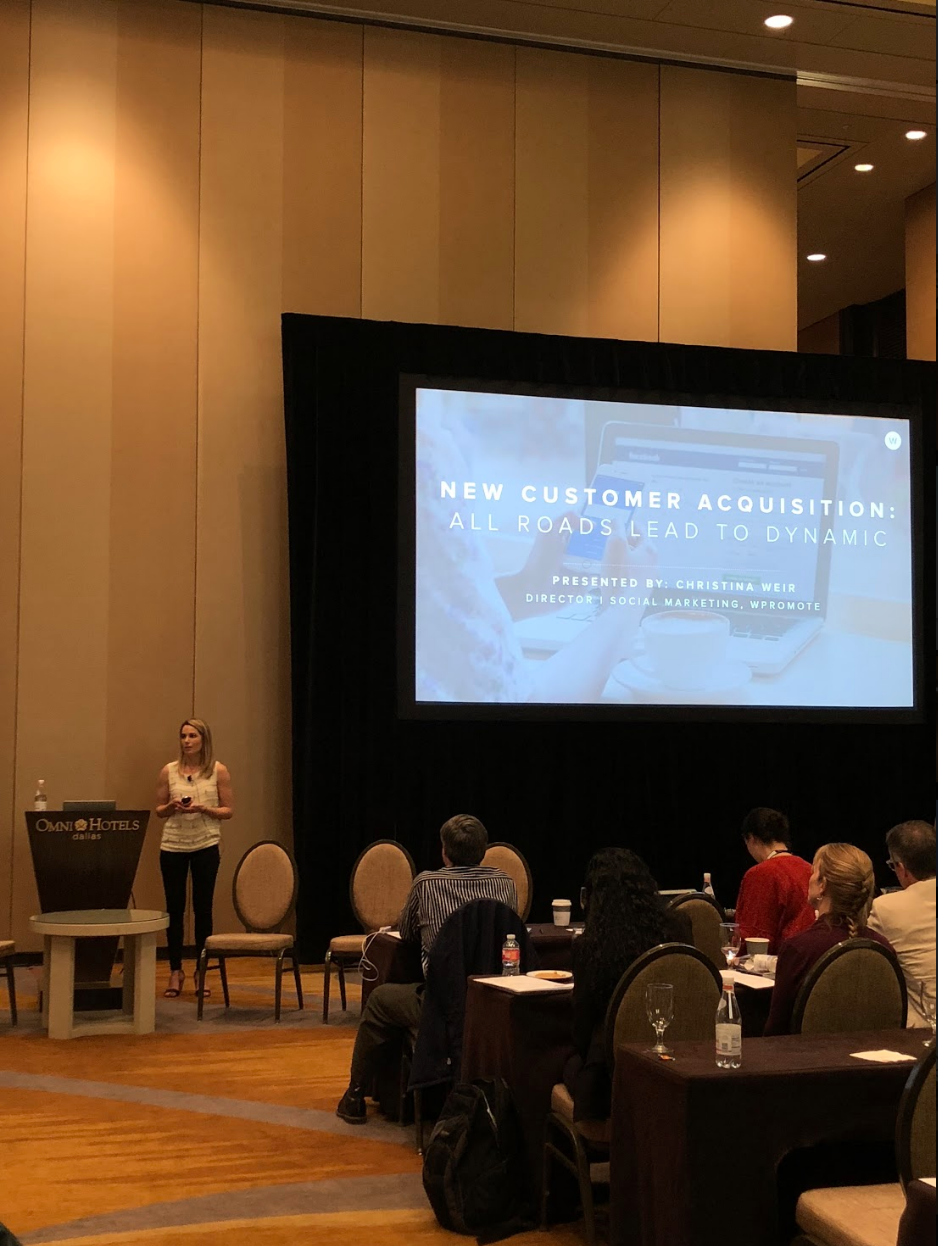 There are six foundational elements brands need to set themselves up for successful new customer acquisition:
Setting goals & profitability analysis
Audience identification & LTV segments
Measurement & the Pixel
Disruptive creative & media placement across the Facebook Family of Apps
Automation & dynamic
Advanced testing
Begin by using profitability and lifetime value (LTV) analysis to establish customer LTV and cost to acquire a new customer. You can then leverage LTV learnings to identify loyal customers. Let this audience's media consumption preferences determine where your ads are placed and what creative they are served.
Encourage "dwell time" on your ads with disruptive and engaging creative. Make sure ads are designed for mobile, personalized, and authentic. Interactive ad units are even better. Dynamic ads make it easy to do all of the above and reach more new customers, complete the sale, and connect across devices and platforms.
Key Takeaways
Bring your business to mobile with creative ecommerce solutions or your brand will fall behind.
Video ads have evolved to become a great vehicle for direct response ads and should be leveraged to grow your business.
To effectively leverage video, identify the story you want to tell and start somewhere, and start now.
Move past last-click attribution & strict CPAs to evolve into a profit-driven mindset
Accurate attribution which accounts for mobile is necessary in a cross-device world
Use LTV analysis and disruptive dynamic ads to profitably acquire new customers.
If you want to be part of the action and learn the latest digital marketing innovations, join us for the next Wpromote Summit in 2020!