Last week marked the second annual Social Media Week here in Los Angeles, where industry professionals and enthusiasts across the greater L.A. area gathered to celebrate Social Media and discuss current topics and trends. On Tuesday, Wpromote was proud to host the "It's Great To Be Good" event, honoring the thriving Internet industry and the many talented innovators and companies driving the future of advertising and business online.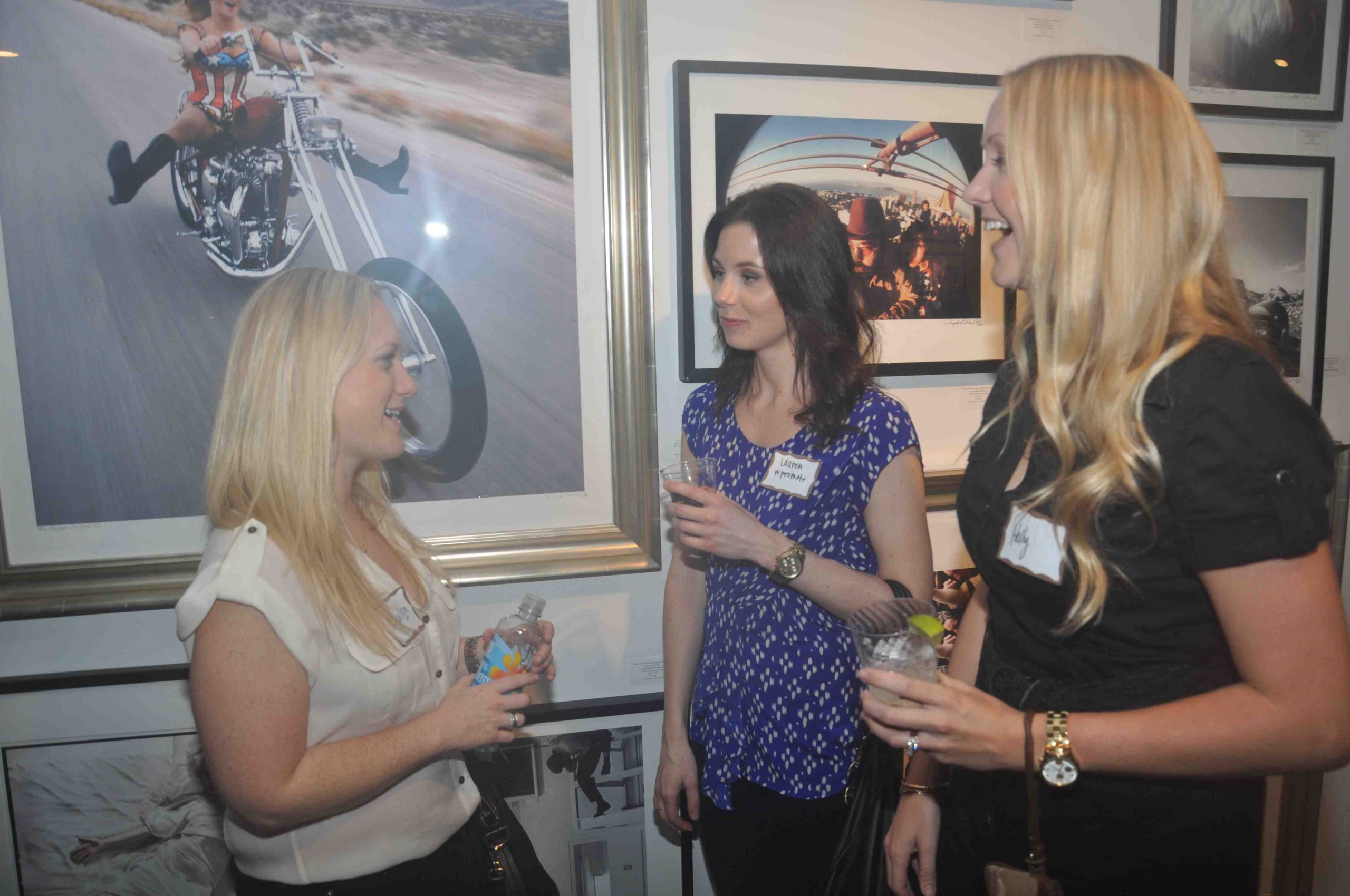 The "Social Good" themed event was sponsored by socially conscious companies, that deeply embed the social good concept into their business models.  With the rise of the emerging trend of entrepreneurship and social good, it was an event not to be missed.
Hosted at The Vault, an iconic photography gallery in Culver City, guests packed the space to enjoy appetizers from Native Foods and drinks provided by sponsors, ONEHOPE Wine and VeeV Acai Spirit.  The "Social Good" event featured a panel discussion covering the topic "Social Good: Taking Social Media to Social Action." Moderated by Michael Mothner, Founder and CEO of Wpromote, the panel put representatives Carter Reum (Co-Founder of VeeV Acai Spirit), Mike Weber (Director of Online for ONEHOPE Wine) and Mia Herron (Director of Marketing & Communications for Sir Richards Condom Company) in the hot seat with many great, un-rehearsed questions.  The panel also included a Fire Round, where panel members had to quickly respond to questions with one-word answers.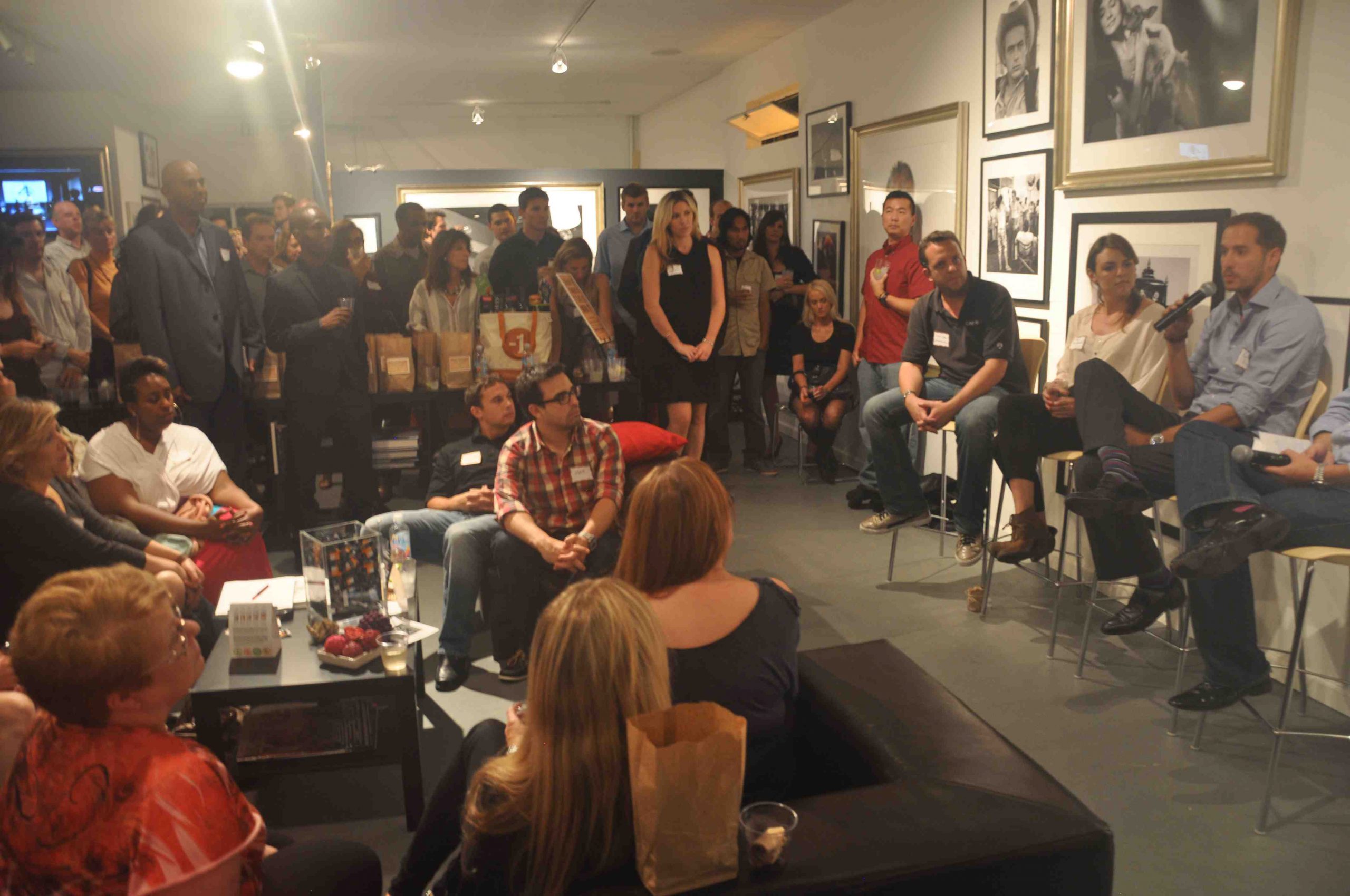 A few crowd favorites were:
What do you wish you had invented?
Carter Reum – "Facebook"
Wine or Hard Alcohol?
Mike Weber – "What's on special?"
Have you ever deleted anyone from Facebook? If yes, how many?
Carter Reum – "Luckily I don't have any crazy ex-girlfriends"
Mia Herron – "Less than 10 people"
Blackberry or iPhone?
Carter Reum – "Blackberry"
Mia Herron – "iPhone"
Mike Weber – "Is this what we have or what we wish we had? I have a Blackberry."
First website you visit in the morning?
Carter Reum – "CNN.com"
Mia Herron – "Facebook"
Mike Weber – "Google Reader"
Who Will Win The 2012 election?
Carter Reum – "errr, um… Pass"
Mia Herron – "Ya… Pass"
Mike Weber –  "The person with the most votes!"
Excellent job in scapegoating the political question, these marketing guru's are obviously well versed in public speaking.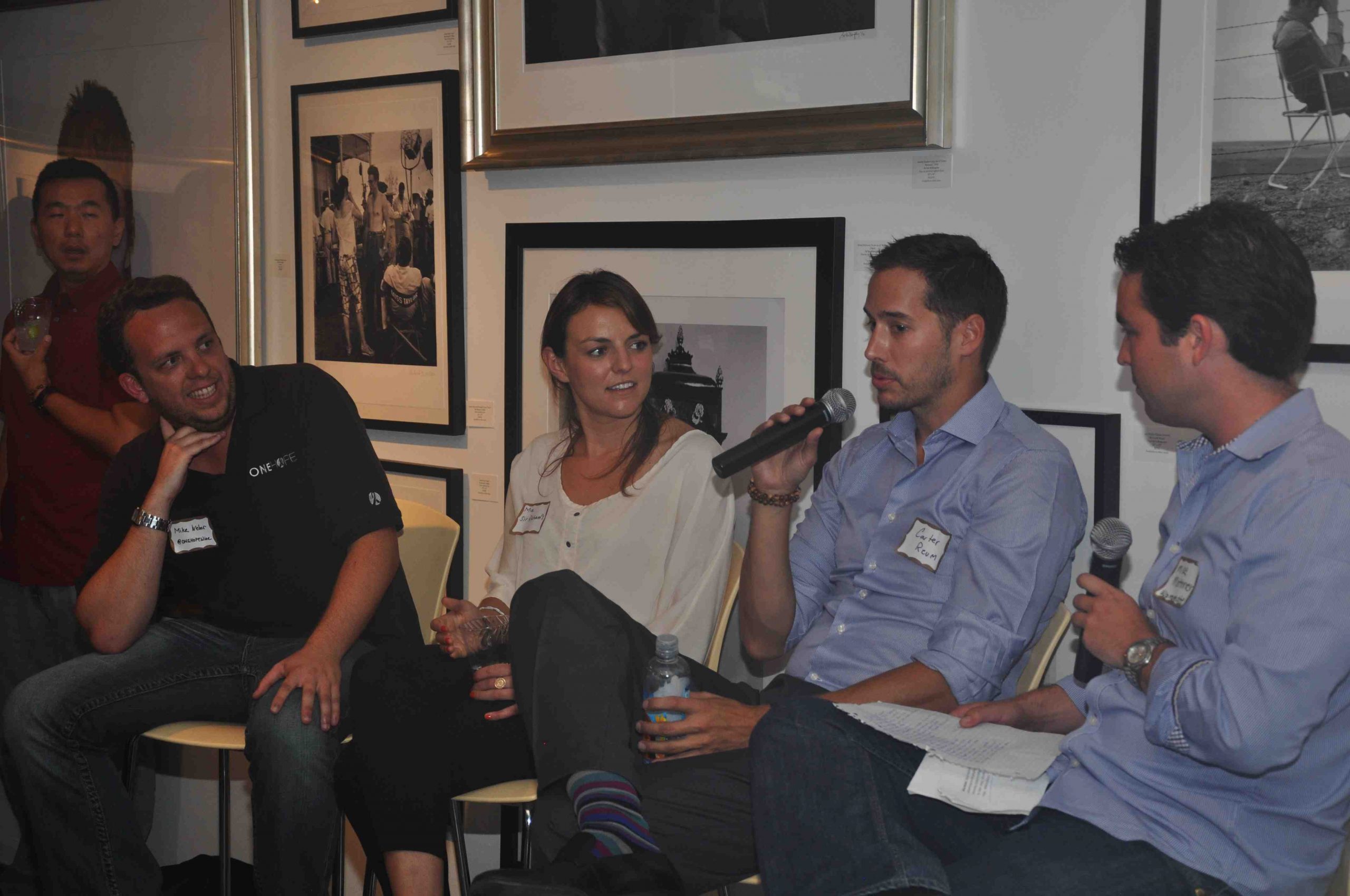 After the discussion, guests continued to enjoy beverages and music by guest DJ DDS, and then later parted with swag bags including goodies from sponsors Clif Bar, Popchips and Nika Water.  Overall the evening was an overwhelming success and brought attention to some great companies supporting some amazing causes.  Thanks again to those who attended our event, and an even greater thanks to our speakers and sponsors!