BrightEdge's Share16 conference was full of new product releases, exchanged business cards, and for some reason 3D glasses. But perhaps the most beneficial elements of Share16 were the 19 breakout sessions led by in-house experts, agency professionals, and even Google employees.
I was struck most by a presentation called 'Competitive Benchmarking and Building Your Ultimate SEO Dashboard for CMOs Using BrightEdge.' During this session, the CEO of Overdrive Interactive, Harry Gold, taught listeners how to "create SEO dashboards that will captivate and educate c-level executives to reveal the true value of ROI and SEO."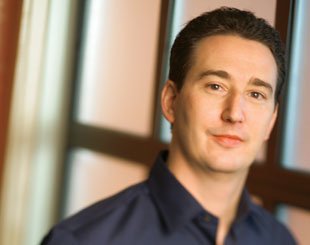 During this presentation, Harry shocked listeners with the statistic that only 26% of marketers can answer the question 'what is marketing doing for them?' This points to a clear issue amongst our industry with ROI attribution. While many SEO metrics are outside of the sales funnel (domain authority, comparative rankings, keyword rankings, etc.) – they are still directly correlated with overall brand performance. Here are some key strategies to help report on the "metrics that matter" when building your BrightEdge dashboard.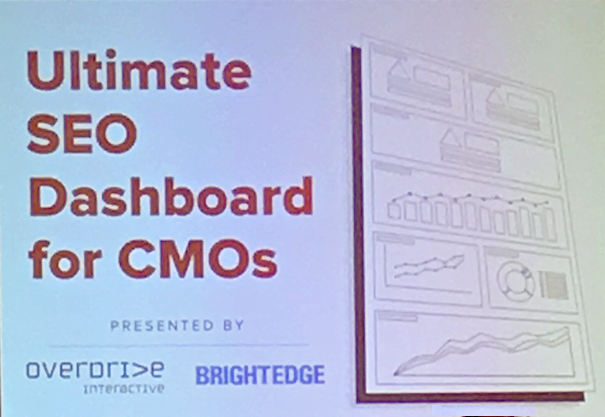 1. Report On Growth
Revenue is perhaps the most important metric to any client or board, and there are several ways to indirectly incorporate revenue metrics into SEO reporting. Here are a few critical revenue and growth-related charts to add to your dashboard:
Organic Search Rankings – Rankings grow in lockstep with organic traffic & conversions
Trending Voice – Speaks to Brand Growth
Conversions – Shows which pages are building the most revenue
2. Report On User Behavior
Often times, we struggle to craft a story that illustrates exactly what our potential customers are doing. This data is invaluable to the marketing process; here are some charts to include while analyzing behavior & intent:
Local Rankings – There are clear correlations for companies with physical locations
Visits & Pageviews – Helps determine users' points of interest
Page 1 Keywords – Points to user intent & brand growth
3. Benchmark Competition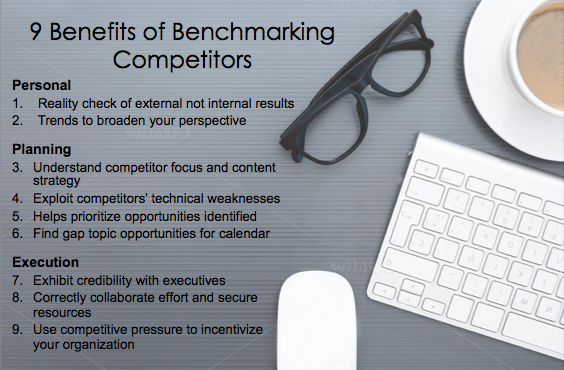 According to a recent finding, 40% of marketers don't benchmark competition. This is a crucial element of marketing strategy because it paints a clearer picture of the entire competitive space. It also helps incentivize clients to move on high-priority SEO action items.
While some of us may struggle to find the right language to perfectly communicate the triumphs of our SEO campaigns, ultimately we know that our job is crucial to brand performance. These simple framing techniques can help improve communication between you and your team and/or client. What metrics matter to you?